Feature
What's the weather forecast for the Styrian Grand Prix in Austria?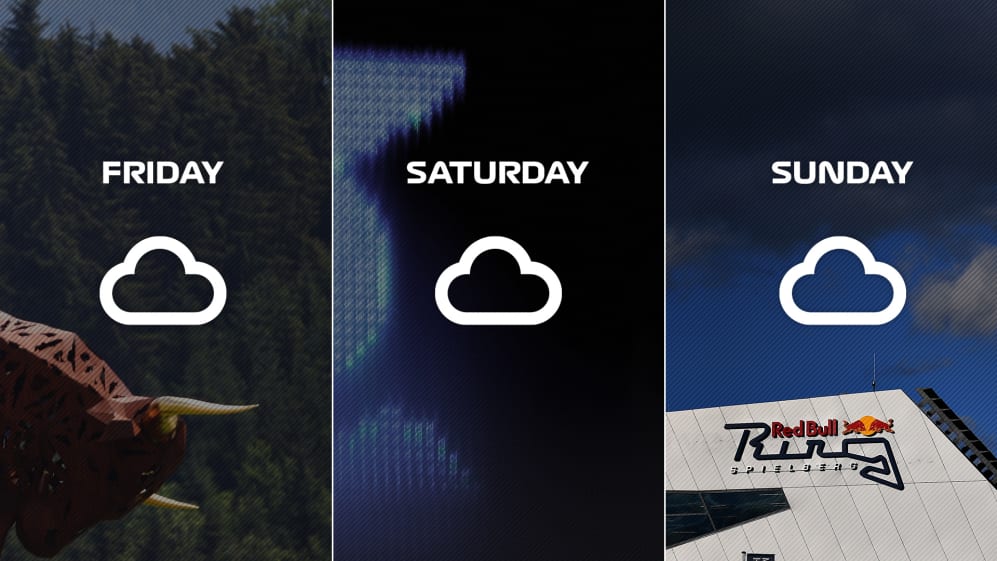 We return to the Red Bull Ring this weekend for the Styrian Grand Prix, the second of two back-to-back races at the track to kick off the 2020 Formula 1 season. After a cracking start with the Austrian Grand Prix last weekend, let's look at the conditions the drivers will be facing for this race.
Last time around, Valtteri Bottas won the race, but the hot conditions caused problems for plenty of teams inclduing Haas, whose brakes failed on both cars thanks to overheating, as a total of nine cars retired from the Grand Prix.
Both Red Bulls also failed to make the finish, and the team and power unit suppliers Honda have been busy coming up with fixes for this weekend, as Max Verstappen aims to take his third win at this track in the last four races.
But Lewis Hamilton will also be going all out for the win to get his title defence back on track having lost out on a podium last time out. And Alex Albon will be itching to get his maiden podium, which he was denied last week after contact with Hamilton late in the race.
So will the teams and drivers be fighting hot temperatures again this weekend – or will we be seeing wet weather tyres at the Red Bull Ring this time out?
READ MORE: Honda introduce power unit fix for this weekend's race after Red Bull's double Austria DNF
Here's the full forecast for the weekend:
FRIDAY, JULY 10 - FP1 & FP2 WEATHER
Conditions: Cloudy with thunderstorms
Maximum temperature expected: 30 Celsius
Chance of rain: 50%
SATURDAY, JULY 11 - FP3 & QUALIFYING WEATHER
Conditions: Cloudy with thunderstorms and a chance of rain
Maximum temperature expected: 16 Celsius
Chance of rain: 60%
SUNDAY, JULY 12 - RACE WEATHER
Conditions: Partly cloudy
Maximum temperature expected: 24 Celsius
Chance of rain: 50%
For more information on the Styrian GP, visit our race hub here.