Feature
Who's Hot and Who's Not after Day 1 in Mexico?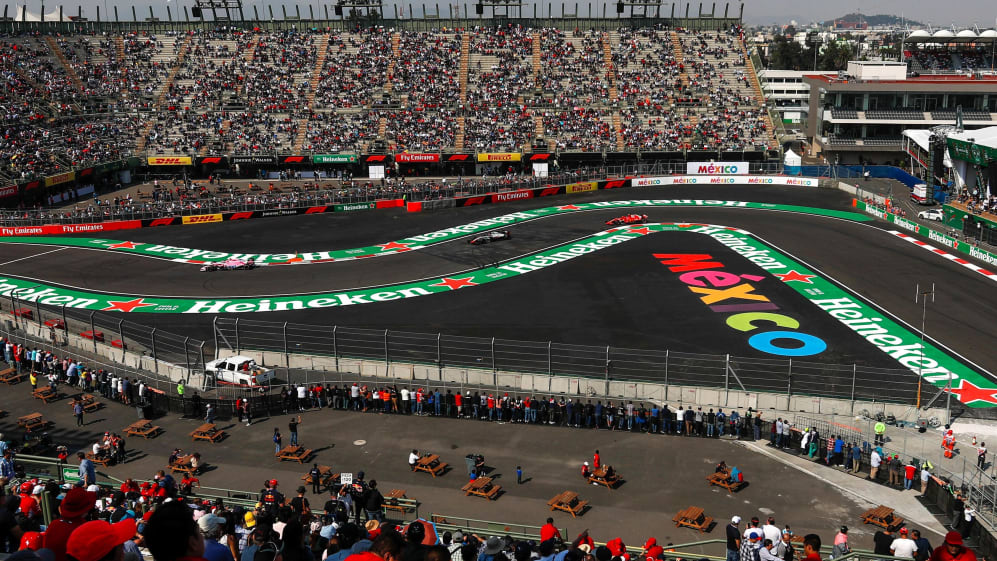 "A six-way fight pole." That's Daniel Ricciardo's expectation for Mexican Grand Prix qualifying after Red Bull tore up the formbook at the Autodromo Hermanos Rodriguez. Renault have so often had the third-best engine on the grid this year, but that is seemingly the power unit to have this weekend, with even their works duo of Carlos Sainz and Nico Hulkenberg setting a blistering pace. But will it last?
Ferrari will hope not, given Sebastian Vettel needs to win this race to have any chance of keeping his slim title hopes alive while the Italian team collectively needs to score 20 more points than rivals Mercedes to stop the Silver Arrows taking a fifth successive constructors' world championship.
Mercedes, too, were off the pace, with championship leader Lewis Hamilton and team mate Valtteri Bottas sliding around and struggling for grip throughout the two 90-minute practice sessions. Hamilton didn't seem too happy with the car but fortunately for him, he need only finish seventh on Sunday to make it title number five, joining an exclusive club that only features Michael Schumacher and Juan Manuel Fangio.
Red Bull reckon Mercedes and Ferrari will bounce back come Saturday. Given how race weekends have unfolded earlier in the season, that would be a fair prediction. But Red Bull only missed out on pole position by a tenth of a second last year and their pace today is arguably more impressive…
ONE-LAP PACE
Red Bull have been no stranger to the top of the timesheets in opening practice sessions this year, but they have rarely managed to carry that pace through into FP2 and beyond. This time, it was different. Verstappen set a scintillating pace in the morning and was just 0.064s slower in the afternoon while retaining top spot, a fraction ahead of team mate Ricciardo.
How have they done it? Well Mexico's unique conditions – namely the high altitude – closes the field up. In FP2, for example, 1.7s separated third down to 20th. The whole field was just 2.950s apart. It's so much tougher on the engines, brakes and general cooling, as there's a lack of air. It's also why some teams have reverted to old-spec engines. Red Bull opted to run the Spec-B engine while Honda went back a step, too.
It also rewards the RB14's high downforce design philosophy. Those factors combined may go some way to explaining the significant advantage – 1.270s – Red Bull have over their rivals.
Best single lap (combined sessions, all hypersoft)
1 Red Bull (Max Verstappen) 1:16.656s
2 Renault (Carlos Sainz) 1:17.926s +1.270s
3 Ferrari (Sebastian Vettel) 1:17.954s +1.298s
4 Toro Rosso (Brendon Hartley) 1:18.061s +1.405s
5 Mercedes (Lewis Hamilton) 1:18.075s +1.419s
6 Force India (Sergio Perez) 1:18.167s +1.512s
7 Haas (Romain Grosjean) 1:18.733s +2.077s
8 Sauber (Charles Leclerc) 1:19.024s +2.368s
9 McLaren (Stoffel Vandoorne) 1:19.086s +2.440s
10 Williams (Lance Stroll) 1:19.219s +2.563s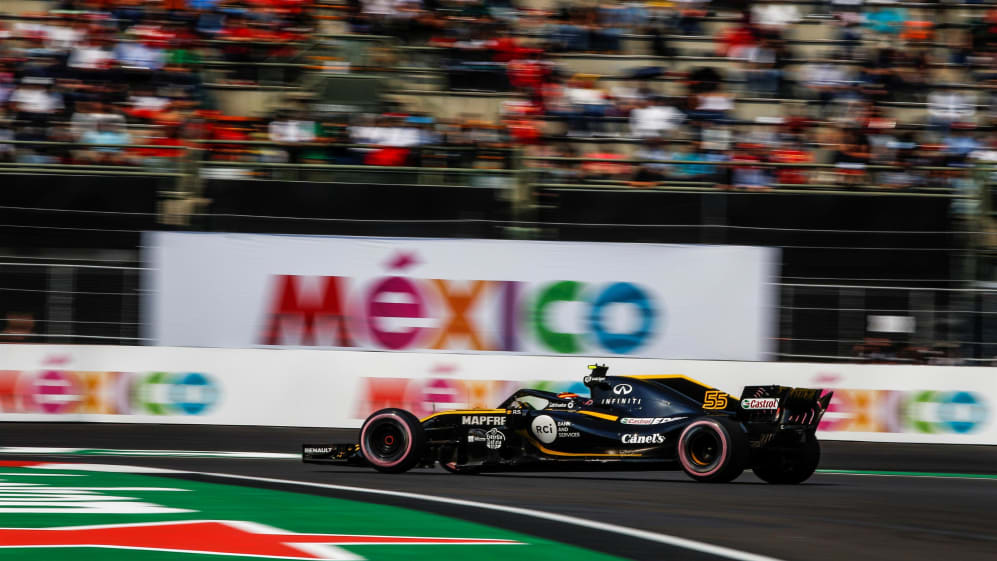 Ricciardo was pretty chuffed with his team's pace over one lap. "I was happy with the low-fuel performance, it was much closer to the pace," said the Honey Badger. "It seems with the altitude, everyone's power seems to be brought together. We'll see tomorrow once everyone goes in qualifying. But at least today looking on paper, we looked pretty good. So happy with the Friday's work."
And Team Principal Christian Horner was pretty buoyant too. "They [Mercedes and Ferrari] are for sure going to get their party modes going tomorrow," he said. "But the questions is, how much will it help them at this altitude?
"Last year, we missed out by a tenth on pole, this year it would be great to go one better, if Max could do it, it would make him the youngest pole-sitter so there's everything to go for this weekend."
And even though Verstappen's day ended abruptly, when he pulled off track with a suspected hydraulic issue, Red Bull remained hopeful about their prospects, particularly as if it transpires to be an engine issue and the Dutchman requires a change, he still has one in his pool so can escape a grid penalty.
Renault were the surprise package on Friday, showing strong pace in FP1 and defending their position as the second best team in Mexico in FP2. Carlos Sainz said his day was "surprisingly good" but admitted he expected to fall back come Saturday.
"It's always a fight to be in Q3, especially because Toro Rosso and Force India are one tenth behind, and that is nothing around this track," he said. "I might sound pessimistic, but Mercedes and Ferrari have been two seconds quicker than us normally.
"If they find their issues, normally they should be ahead tomorrow — there's no reason why to think they shouldn't be ahead. We will keep fighting, we will keep digging. If we can find another two or three tenths on the car for tomorrow, we might make it even more difficult for them."
Ferrari were next up, with Vettel calling for more grip and leaving the Italian team with plenty of work to do while Toro Rosso were a surprise fourth. Brendon Hartley was particularly impressive, with the Kiwi finishing sixth quickest in FP2. He told Formula1.com the new upgrade he was running this weekend has given him a car that has a balance that suits him through the corners and he backed Honda's decision to revert to an old spec to ensure the engine was well calibrated for the high altitude.
The biggest surprise was Mercedes' form. The W09 looked like a real handful. The best they could manage on one lap with the hypersofts was 1.419s off the pace. "We've got some ground to catch up on, so we're now going to go through everything in the debrief and look at all the details to find some answers," said Hamilton. "Red Bull seem out of our reach at the moment, Ferrari are right there with us, but we're here to try and compete, so we will do the best we can to have a real race."
One theory for the mixed up timesheet doing the rounds, with Renault and Honda powered cars excelling, is that the more powerful Mercedes and Ferrari engines are taking more out of the tyres, which would explain why drivers running those power units complained particularly about the lack of grip.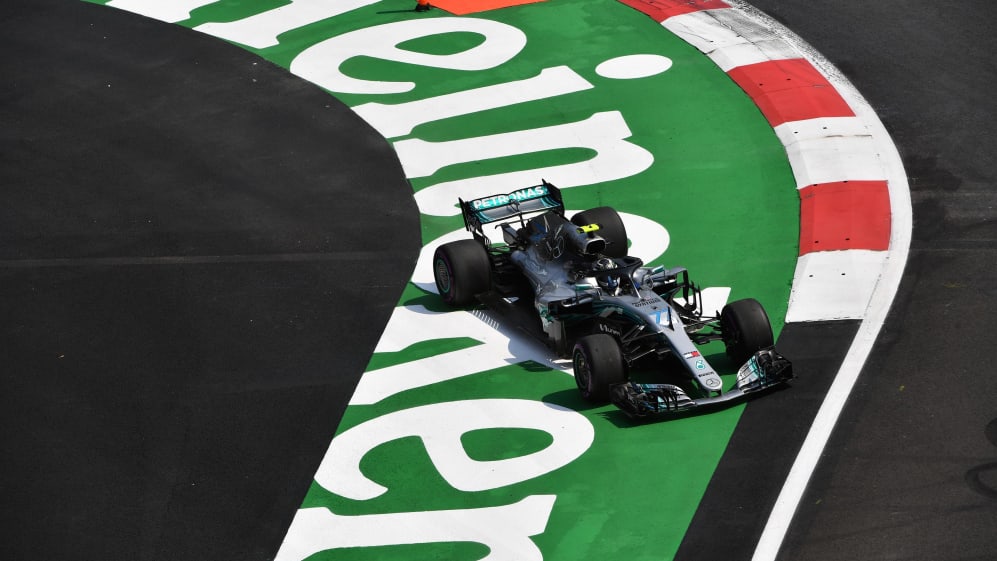 RACE PACE
Long-run pace has been Red Bull's strength this season, but their inability to outqualify Mercedes and Ferrari has meant they have rarely been able to maximise that advantage and turn it into points. If they can get the front-row locked out, they will well and truly be in the mix to stay there come Sunday, after we crunched the numbers for the long-run data gathered in the second half of FP2.
Red Bull and Ferrari are evenly-matched according to the figures, with Mercedes only a tantalising one tenth of a second per lap adrift. That is partly at odds with what Hamilton felt was the case, with the Briton saying Red Bull were way out in front but he "was right there with Sebastian's times [on long runs], so we'll have a bit of a battle".
We were treated to a three-car fight for victory right until the chequered flag in Austin. Could we be in for the same in Mexico? Renault are best of the rest in fourth, around 0.6s/lap slower, but they have a two-tenth advantage over McLaren and an impressive eight-tenths over Sauber. That bodes well for their hopes of solidifying fourth place in the constructors' championship.
Long-run pace deficit (seconds per lap)
1 Ferrari
1= Red Bull
3 Mercedes +0.1s/lap
4 Renault +0.6s/lap
5 McLaren +0.8s/lap
6 Sauber +1.4s/lap
7 Haas +1.5s/lap
8 Williams +1.8s/lap
9 Force India +2.5s/lap
10 Toro Rosso +3.5s/lap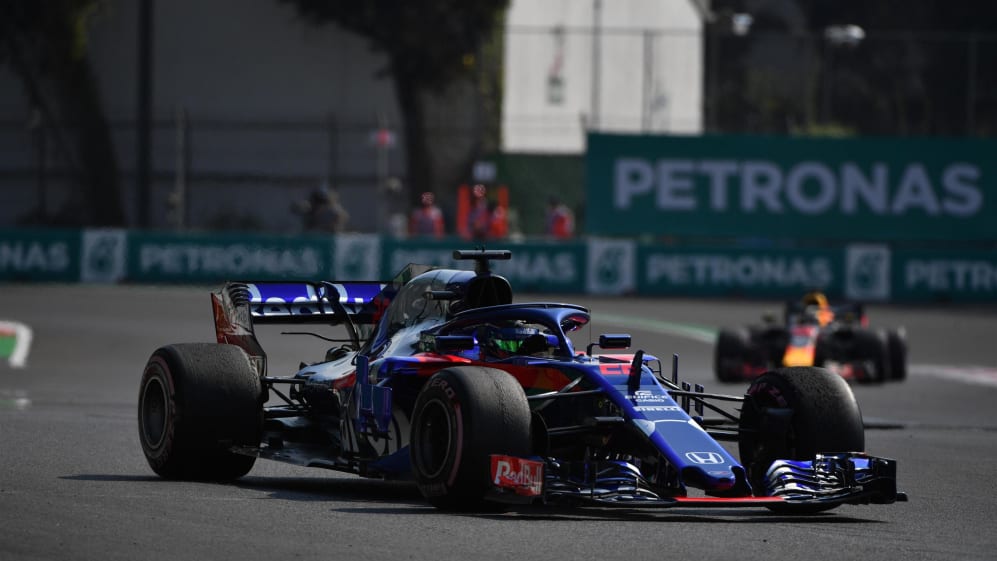 Sauber, Haas and Williams are close, with Force India out of place in ninth. Team Principal Otmar Szafnauer admitted "there is still plenty of work to do with the car, but overall it was not a bad first day of action". Toro Rosso prop up the timesheet, however, both drivers were pretty pleased with the amount of data gathered in FP2, so time will tell whether they are better than they look. Expect gains to be made if they have a clean FP2 on Saturday morning.
The tyres will play a key role this weekend. Many drivers were complaining about a lap of grip. Gasly was particularly scathing. "Honestly, I will not even call it driving," he said. "We cannot brake, we cannot turn, we cannot get on the throttle, we are like 10 seconds slower than the pace. It feels like you're trying to cruise and babysitting the tyres everywhere. In a way, it's not so much fun to drive, but in a way, it's going to make it an exciting race."
The hypersoft, which is two steps soft than the softest compound Pirelli brought to Mexico last year, is around six to seventh tenths quicker than the ultrasoft according to Pirelli so it will make it difficult for teams to risk trying to get through Q2 on the latter tyre in order to start the race on that.
However, if you start on the hypersoft, the high degradation means an early pit stop and that means sacrificing track position. There will be a lot of work being done on Saturday night to work out how best to attack qualifying without compromising their race on Sunday.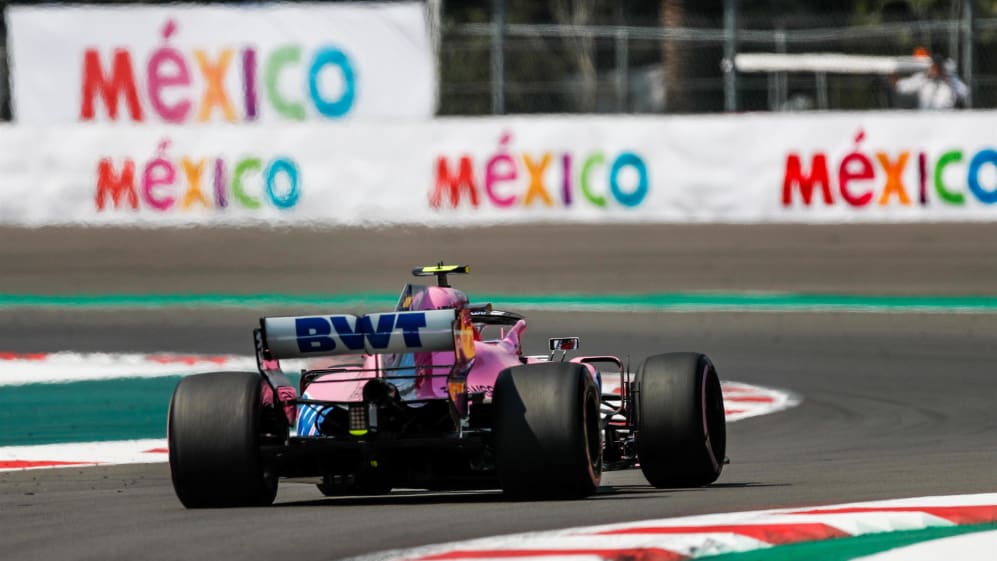 VERDICT
If Red Bull can lock-out the front row on Saturday afternoon and make a good getaway to run one-two in the early stages of the race, this will be their race to lose. But it hasn't always been that straightforward for any team. Just ask Ferrari about Monza back in September.
The weather forecast is changing constantly, and as it stands, there is a chance of rain on Saturday night which would wash away all the rubber that will have been put down across Friday and Saturday, effectively resetting the grip to zero. That could lead to many more complaints about a lack of grip, particularly when the cars are heavy with fuel at the start of the race, but a thrilling race for those watching. Having said that, rain was predicted for late on Friday but nothing materialised.
If a team manages to get through Q2 on the ultrasoft tyre, that will open up the possibility of a one-stop strategy. Should they opt for the hypersoft, that's almost certainly a two-stopper. Teams will want to avoid that though, given the loss of time for pitting is one of the highest on the calendar.
Much will depend on how much the teams can learn about the hypersoft in Saturday morning practice. Right now, it won't last for very many laps but data has shown teams have managed to reduce graining by around 50 percent from Friday to Saturday this year, so it's feasible they may be able to make the hypersoft go longer than it has on Friday. Either way, signs are pointing to an exciting and unpredictable Saturday and Sunday.
As it stands, the outlook is hugely positive for Red Bull. They look strong on both one-lap and long-run pace. And if Red Bull can get to the bottom of Verstappen's problem overnight on Friday and kick on come Saturday, we may see Verstappen getting his first pole position – and in the process become the youngest to do so. Do that and with the way he has been driving of late, he will be very difficult to beat on Sunday afternoon.