Feature
Why The Hulk is at a career crossroads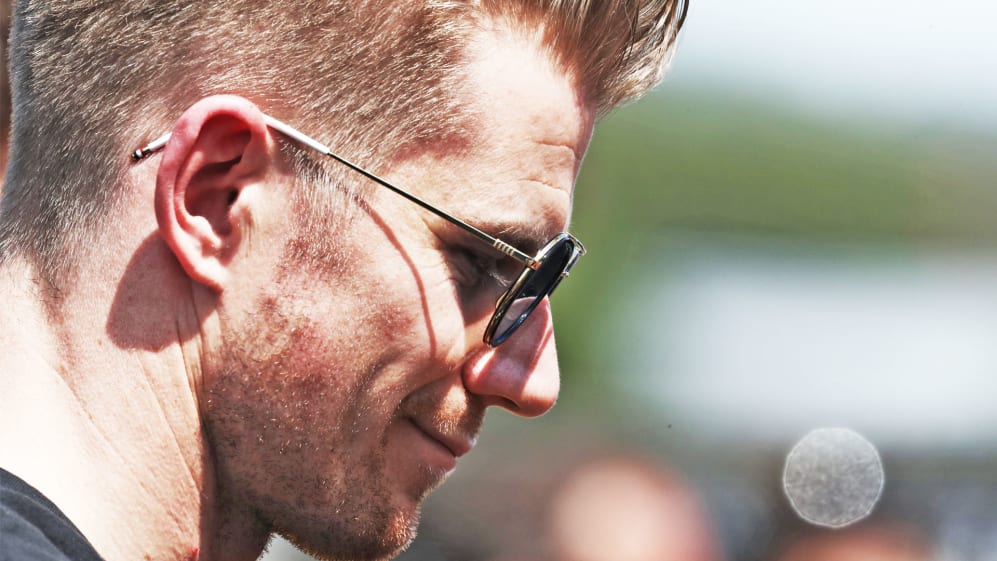 "Make or break". That's how Renault Team Principal Cyril Abiteboul described the prospect of Nico Hulkenberg's 2019 season at the launch of the team's new R.S.19 car back in February.
It was a year where Hulkenberg would line up alongside a proven race-winner, in the form of Daniel Ricciardo, for the first time since he was paired with Rubens Barrichello at Williams in 2010. A year where, at the end of the season, he'd find himself out of contract for the first time since he joined Renault for 2017. A year, in short, that would dictate what direction Hulkenberg's F1 – or perhaps simply 'motorsport' – career would go in next.
PODCAST: Nico Hulkenberg on taking Renault back to the front, winning Le Mans, and more
I put the "make or break" line to Hulkenberg in Renault's comfortable, sweetly old-school motorhome as the team's yellow-and-black clad waiting staff bustle around us. He knits his brow, then toys with his bottle of water before offering up an answer. "It's actually the first time I've heard this," he says. "But I'm not surprised. We are a very performance-orientated sport and business, and that's normal. If you don't perform, you're quicker out the door than you know it.
"So I'm not worried or surprised at all. My own expectations to myself are very high, and of course the team's are as well. They hired me for a reason, so of course, you have to deliver as a driver."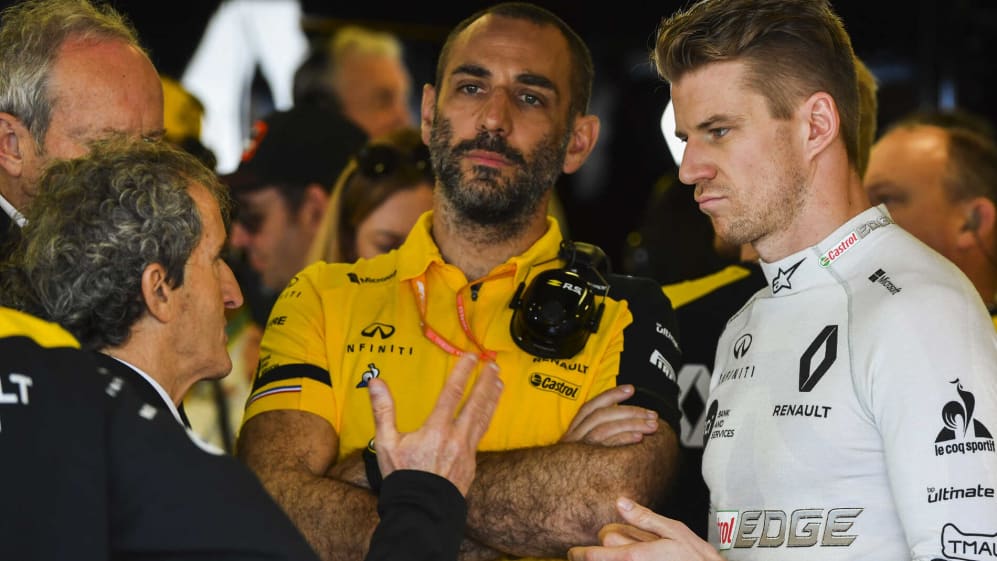 It's a year where, collectively, Nico and us will have to decide what happens next
Taken out of context, Abiteboul's comments jar against Hulkenberg's achievements in his time with Renault. To say the team had languished in 2016 when they returned to the sport would be an understatement. Ninth that year with Kevin Magnussen and Jolyon Palmer behind the wheel, only Sauber and Manor scored lower.
Fast forward 12 months and the team were sixth, with Hulkenberg – after replacing Magnussen – scoring four sixth-place finishes and taking points a further four times. By the time Palmer was moved aside in favour of Carlos Sainz for the 2017 United States Grand Prix, Hulkenberg had scored 34 points. Palmer, just eight.
2018 was even better for Hulkenberg, as he held off the likes of McLaren's Fernando Alonso and his well-thought-of team mate Sainz to slot into the championship's 'best of the rest' position of seventh while helping Renault to fourth in the constructors', five times finishing in sixth place and with a season-best of fifth on home turf at Hockenheim.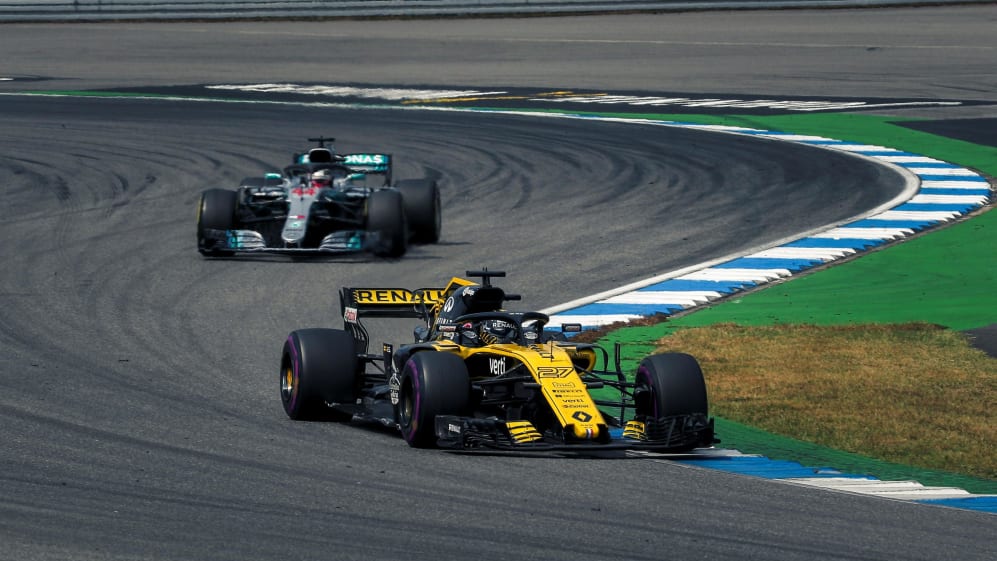 In short, he's hardly floundered at the team. Sure, he's undoubtedly ridden the wave of Renault's infrastructure coming on-song. But he's still had to operate the surfboard, and he has consistently done that at a mighty fine level. Totted up, as of the 2019 British Grand Prix, Hulkenberg has scored 129 of the 226 points Renault have netted since their F1 return in 2016. So why the team boss aggro at the start of the year?
"I think he's got another extraordinary team mate now," Abiteboul explained back in February. "He has an opportunity to show what he's capable of against what is a proven quantity, an extremely well-rated driver. So he knows it's an opportunity for him. It's also a year where, collectively, him and us will have to decide what happens next."
Which brings us up to now. We stand on the brink of a silly season in which Hulkenberg could potentially be a major factor. Ahead of the French Grand Prix at Paul Ricard, Abiteboul brought his comments from the start of the year up-to-date: "Nico has delivered for the team, clearly – and if you look at where we were when Nico joined us and where we are today, it's crazy the change to the team."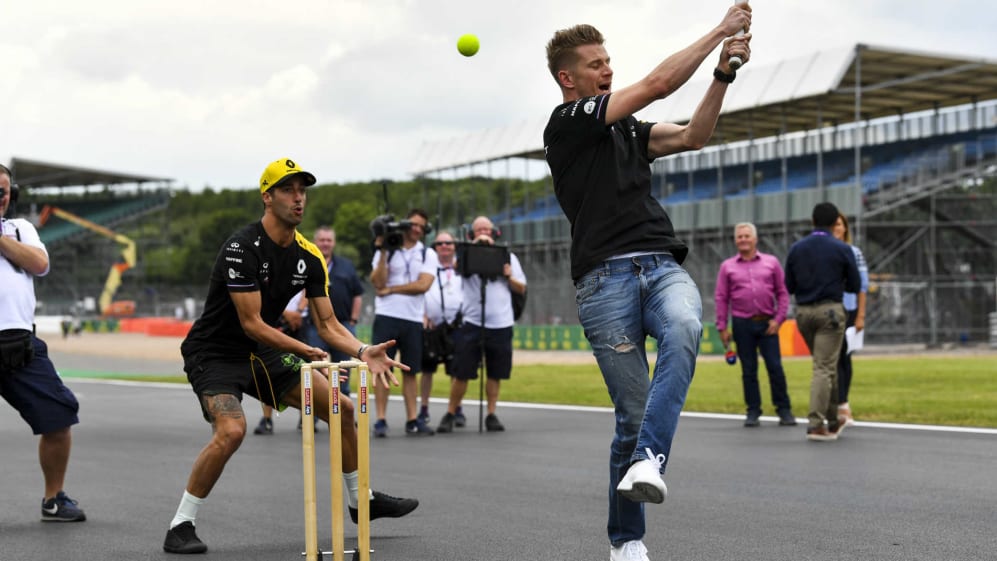 But the question remains: will Renault ultimately opt to stick with him? And, more crucially, will Hulkenberg opt to stick with Renault?
It would be hard to argue that Hulkenberg wouldn't deserve to stay at Renault on driving merit alone. In the opening half of their first year together, there's been little to choose between Hulkenberg and the highly-regarded, seven-time race winner Ricciardo – although both drivers' performances have been hindered by issues of getting the R.S.19 into its sweet spot. Post-Silverstone, Ricciardo has 22 points, Hulkenberg 17 – although they'd been level on 16 going into the weekend.
But it can't be denied that there are some promising alternatives for Renault, chief among them being the currently Mercedes-backed Esteban Ocon, who was understood to have been destined for a seat at the team alongside Hulkenberg for 2019 until Ricciardo reared his head. Ocon – along with reigning GP3 champion, F2 race winner and Renault Sport Academy member Anthoine Hubert – also has one distinct advantage for a team that are effectively part-owned by the French state: he's French…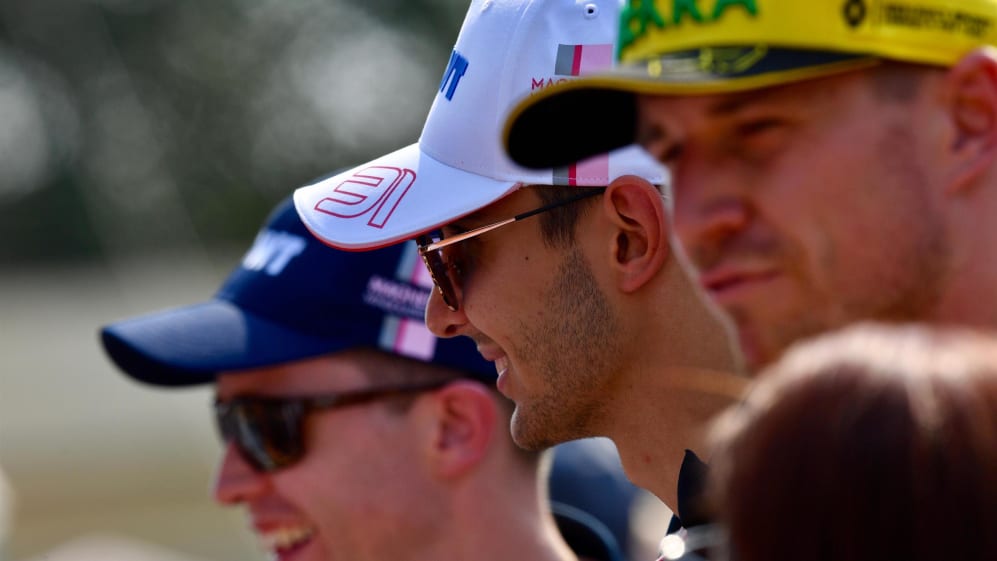 For Hulkenberg's part, meanwhile, if the option is there, staying with Renault looks to be a decent bet – assuming he plans to remain in F1, that is. Hulkenberg can't deny the upward trajectory of the team since he came on board, even if 2019 has had its frustrations. Staying on the Renault ride and seeing where it ends up could be interesting – although the German admits that he's in two minds about whether they can really take the fight to the top teams in the coming years.
"It's not guaranteed – nothing is guaranteed," he says, as the knuckles of the Renault PR sat next to us whiten perceptibly. "For sure, a lot's been invested, a lot of work has been done. The facilities are pretty different now, much more up to speed, all the infrastructure back in the factories, a lot more people working as well. So the whole team operation has grown.
"How confident can you be [of Renault becoming a top team]? That's really hard to say. But I see a lot of good things that have happened during the last 24 months. I feel we have a good foundation now. But we need to really prove it. We need to get the job done. So I'm confident we can go a long way. How far? Only time will tell."
READ MORE: How is the 2020 grid shaping up?
Does Hulkenberg have other options? There are currently spots still up for grabs at the top trio of Mercedes, Ferrari and Red Bull. Hulkenberg and Ferrari have previous, with the German having apparently been set to head to the team in 2014 until Kimi Raikkonen was handed the seat, while even in 2019, Hulkenberg's name has come up a potential replacement for Pierre Gasly at Red Bull should his season remain off-kilter.
But there's no denying that the German would be a slightly leftfield choice for any of those three slots. Meanwhile, with only McLaren having fully firmed up their 2020 roster, there could be other sideways-y moves available.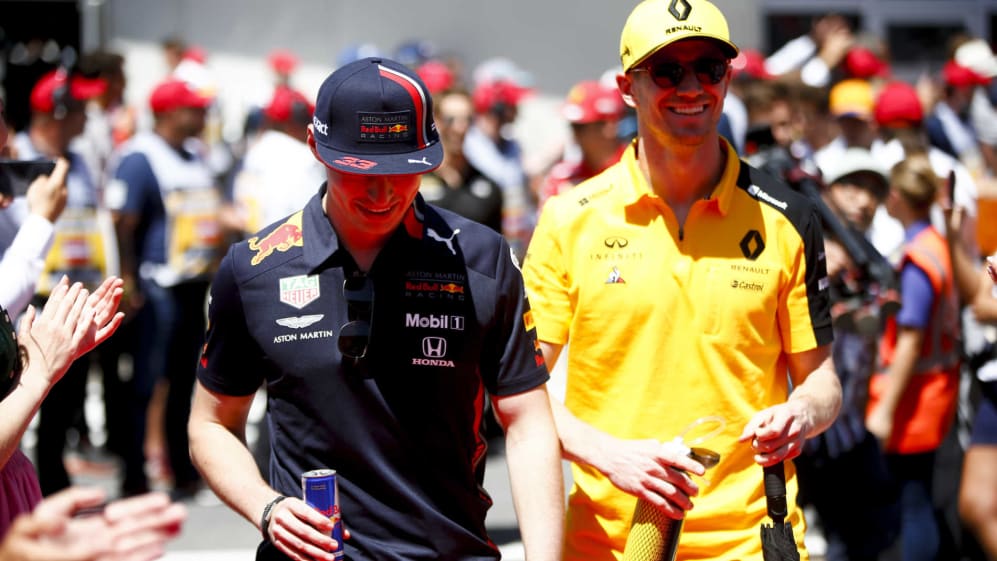 One rumour that had been doing the rounds in the paddock was that the debut of Porsche – the marque with which Hulkenberg won the 2015 Le Mans 24 Hours – in the 2019/2020 Formula E championship had been turning his head. And while that avenue was shut down by Porsche's recent confirmation of Andre Lotterer alongside Neel Jani for next season, with Renault's 2019 season having failed, thus far, to kick on in the way that had been expected, perhaps a fresh start for Hulkenberg in a different championship – and the chance to leave behind an F1 series that at one time he'd looked poised to become one of the major frontrunners in – could be appealing.
Let's say, hypothetically, that he did decide to walk away from F1 at the end of the year. How would Hulkenberg himself reflect on a career that had initially suggested such great heights – this is the driver, after all, who as reigning GP2 champion shocked the sport when he claimed pole for Williams at Interlagos in his debut F1 season – but which has ultimately seen him comfortably top the 'most Grand Prix starts without a podium' list.
"When I started my first year in 2010, for sure my aim and intention was to make a good and a long career in Formula 1. That was what I was always chasing, being a Formula 1 driver", he says.
"All in all, I feel in a good place, in a happy place. Of course, I would have liked it to be better, but there's no big regrets, or bitter thoughts about the past.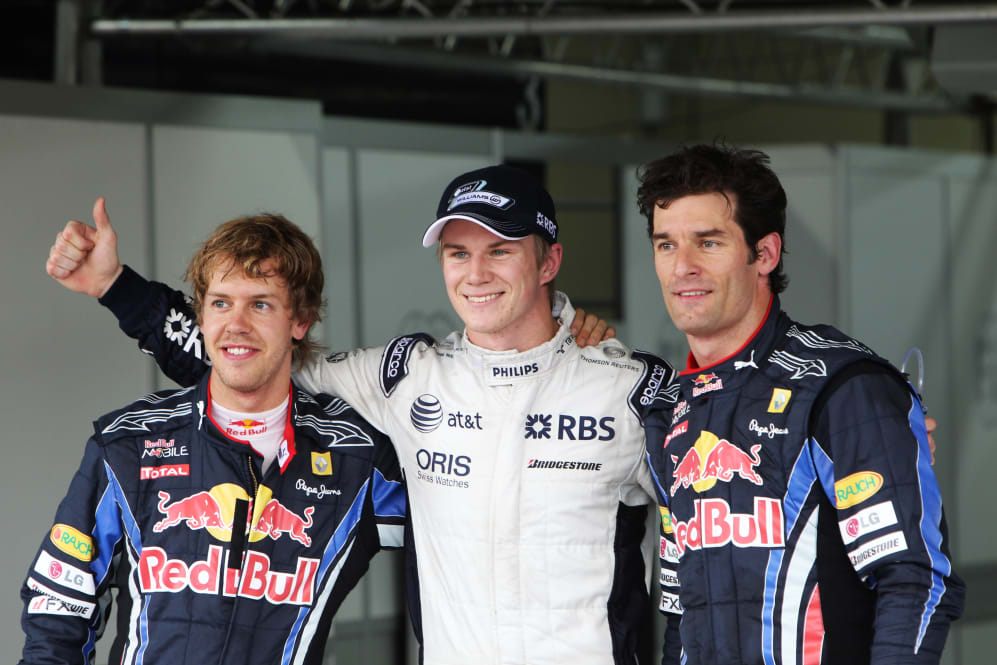 "Of course, I would have liked to have race victories to my name, championships etc. but obviously we know how it works in Formula 1 and you need to be in the right place at the right moment with the right car, team and unfortunately that timing for me in my career has never been perfect – I've never been in that sweet spot.
"But I've still made, I think, a good career out of it," he adds. "I always feel I've done, really, the best, or often out-performed the material that I had – and if you don't have a race-winning car, that's the best thing you can pretty much do."
So the next few weeks and months will certainly make for interesting viewing for Nico Hulkenberg's fans around the world. But there'll be many, both inside the paddock and out, who'd love to see his sizeable talent remain in Formula 1 for a few more years yet – and more than that, to see that talent finally rewarded with the podium appearance it so clearly deserves.