Feature
Williams in 2019: Best Case, Worst Case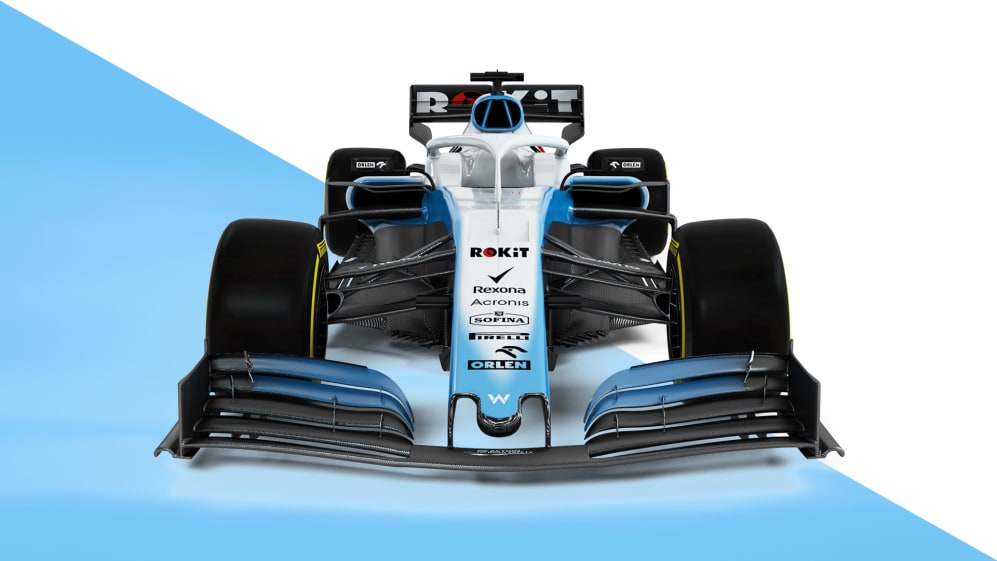 The tenth-best team in 2018, and late to party in pre-season testing, Williams face an uphill task in 2019 - or do they? In the first of 10 individual team previews, we map out the best and worst case scenarios for the nine-time constructors' champions.
Last year's ranking: 10th (7pts)
Driver line-up (2018 ranking): George Russell (N/A), Robert Kubica (N/A)
2019 F1 Car: FW42
Best-case Scenario...
For Williams, to borrow a phrase from a well-known song, the only way is up. 2018 was an undoubtedly torrid year for Sir Frank's famous old outfit, finishing dead last and rarely troubling the scorers. It wasn't what one would have expected from a team that's been close to the top (and occassionally at the very front) of the field since the start of the hybrid era.
The FW41 struggled with unpredictable handling in the corners and stubbornly refused to do what Williams' wind tunnel model suggested it should do. Robert Kubica even said at one stage he was embarrassed to drive it – which isn't a phrase usually to be heard from a reserve driver gunning for promotion. The silver lining for Williams is that it can't get worse because there isn't anywhere worse than last.
Despite a less-than-flawless pre-season testing period, there's still a positive buzz around 'next-gen' Williams this year, and while the car hasn't looked particularly rapid, during the second week it managed to rack-up very respectable mileage. While its total of 567 laps is the lowest of anyone, it did 479 of those in the second week, which equates to a very respectable double-race-distance every day. The hope is that it's a car that's a bit behind with its development, rather than a car with underlying issues. And let's not forget that it's still fitted with a Mercedes power unit - the engine-to-have since 2014.
It's not what Williams' new driver pairing would want, but it might be a blessing in disguise. George Russell and Robert Kubica have very little expectation placed upon them at this stage. They, like the car, will be improving with mileage. In Russell, Williams have one of the hottest rookie prospects in years, while Kubica is a sharp, experienced operator who can give the team a level of mature feedback it quite possibly lacked last year. While the pre-season hasn't got off to a spectacular start for Williams, they have the foundations to come good as the year progresses.
READ MORE: Robert Kubica 2.0 – Why injury won't hold him back in 2019
Worst-Case Scenario...
If being late to the first test wasn't enough to worry Williams, being slow when they got there most definitely would have been. The impression last year was that Williams had hit rock bottom – but in F1, the sad fact is there's always more bottom. The notion that being last automatically means things can't get worse is fundamentally flawed: last year, Williams were able to both score points and, when presented with a friendly circuit, able to scrape into Q3. There are fates more unkind than that - especially when their seven points were so hard won. The worst-case scenario is that they fall from a position that might be generously described as 'back-of-the-midfield' to that of a genuine backmarker.
It's a vicious circle. Once a gap opens, it's difficult to close. The team that devotes its energy to fire-fighting a problematic car isn't adding performance, and thus runs the risk of seeing the competition disappear off into the distance, which leads to yet bigger problems the following year - and could lead to disharmony within.
The other problem for Williams is that their natural rivals appear to be on good form - and all got through considerably more work in testing, thanks to the team's embarrassing late arrival. It's going to be tough to take the challenge to the midfield if the midfield are busy taking the challenge to the front-runners. The likes of Toro Rosso, Alfa Romeo and McLaren, the teams that Williams were usually fighting last year, all look like they've taken a step forward over the winter. It could be a lonely 2019 at the back for a team that expects better.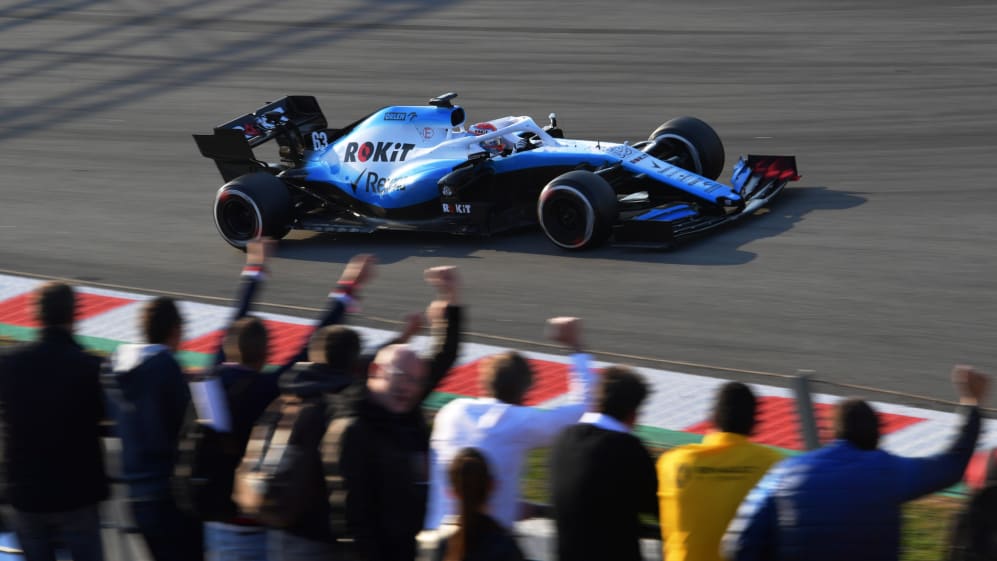 Stat Bomb…
Robert Kubica's last Formula 1 race start was the 2010 Abu Dhabi Grand Prix. In Melbourne he'll just get in under the wire for the longest gap between races. That record stays with Jan Lammers, whose lost weekend in F1 lasted a full ten years. Lammers appeared in the 1982 Dutch Grand Prix and then not again until the Japanese Grand Prix of 1992. The Dutchman was kept busy during the interval, winning 24 hour races at Le Mans and at Daytona.
In and out…
It's all change at Williams for 2019, with 2018 drivers Lance Stroll and Sergey Sirotkin off to Racing Point and Renault respectively, Formula 2 Champion George Russell recruited and reserve driver Robert Kubica promoted. Behind the scenes, Paddy Lowe remains Technical Director, but Chief Designer Ed Wood and Head of Aerodynamics Dirk de Beer have departed, as has Head of Vehicle Performance Rob Smedley. It isn't just the livery that's different at Williams this season…
F1 Fantasy – get in the game!
Will Williams make your F1 Fantasy team for 2019? Head here to choose your dream line-up for this season.