Williams duo reveal how close they were to missing out on team's best qualifying result since 2018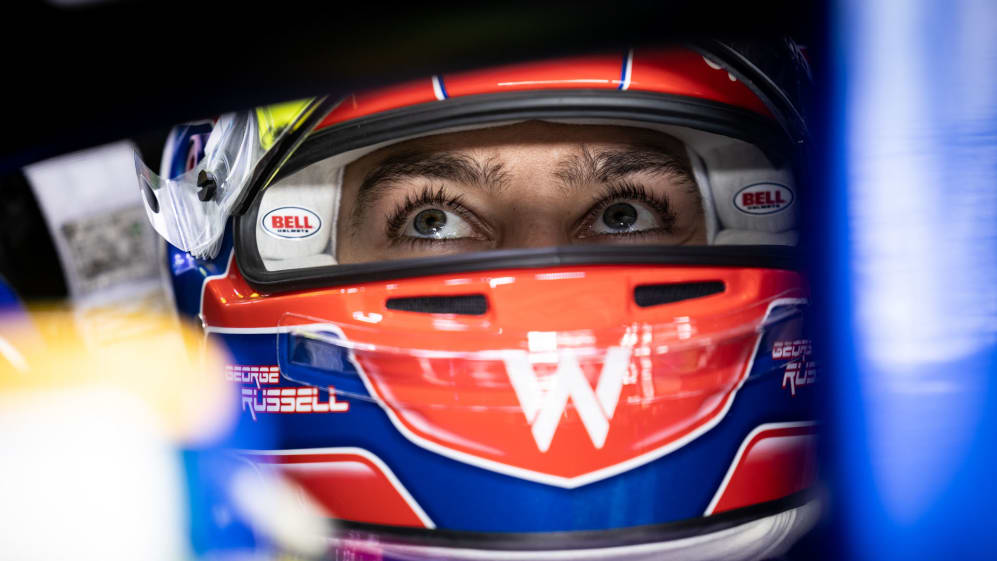 With George Russell 12th and Nicholas Latifi 14th on the grid for the Emilia Romagna Grand Prix at Imola, Williams sealed their best combined qualifying performance since the 2018 Italian Grand Prix – but both drivers revealed it was a close call getting out of Q1 at all.
Russell equalled his best qualifying performance for Williams by making it to Q2 and outperforming 13th-place four-time World Champion Sebastian Vettel to boot. But the Briton admitted that Q1 was a "scrappy" session thanks to traffic and said he very nearly missed out on the chance to log a flying lap.
READ MORE: Hamilton takes 99th pole in Imola as Perez seals first front row start ahead of Verstappen
"It was a very scrappy session; I was only able to make it to the line in Q1 by five seconds – if it wasn't for that I would have been out – so I'm pleased," he said, adding that his FP3 pace had him concerned about making it out of Q1.
"I think ahead of the weekend I thought Q3 was maybe possible this weekend but I thought after all the practice sessions I thought… I'd be doing good to get out of Q1.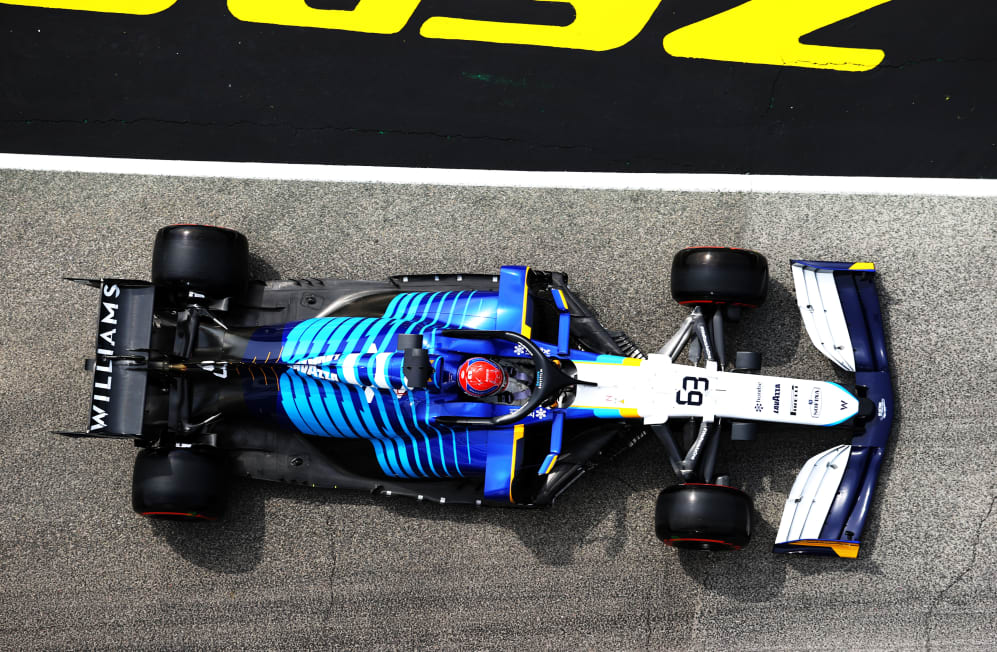 "I was just struggling, I don't know why – the car felt good – but I was off the pace and Nicholas was driving really, really well and has been as at every single session but we managed to do a good job in Q2 when it mattered. We've got to review why I'm off the pace before quali but I think we're in a good place for tomorrow," he surmised.
Latifi had his own issues having spun and beached his car in FP3, leading to him being kept in the garage for a long time during Q1 – threatening his hopes of making it through the session. He said that the red flag after Yuki Tsunoda's crash in Q1 helped Williams fix his car.
READ MORE: 'I was not good enough' admits Alonso after Q2 exit on Imola return
"I'm very pleased with qualifying, especially with Q1," he said. "We almost didn't make it out for qualifying, I don't know if the cameras were on the car at all, but I had the crash, the little bump with the wall in P3 and even though we did manage to get out there and do laps there was some sort of residual thing that we needed to check over.
"If it wasn't for the red flag with Yuki's crash, I wouldn't have made it out for qualifying, so yeah, kind of thankful for that – obviously unfortunate for Yuki – but it gave us the time to repair the car, put it back together and Q1. Really pleased with the lap; Q2, a little bit disappointed… but overall with the result I'm quite pleased," he concluded.
Williams are no strangers to close calls at Imola, Russell having missed out on a debut point for the team in last year's Emilia Romagna Grand Prix with a spin behind the Safety Car, which he says he's determined to make amends for this time round.