Wolff and Horner enjoying 'fight of the giants' in 2021 – but wary of not losing sight of 2022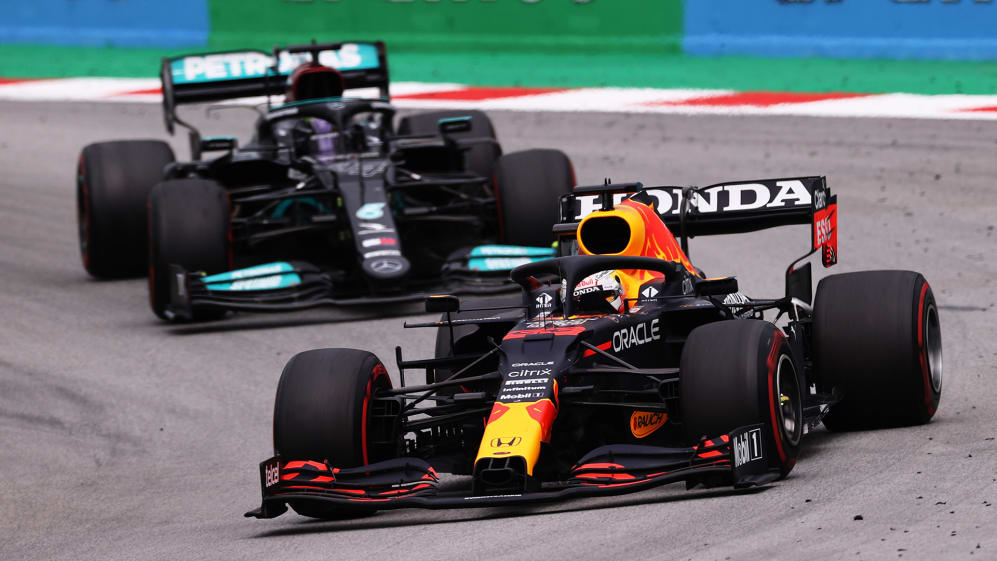 Two hundred and twenty-seven points – that's what Mercedes' average winning margin has been in the constructors' championship since 2014. But with the team now locked in what could be a season-long fight with Red Bull for title honours, both Mercedes' Toto Wolff and Red Bull's Christian Horner revealed that they were relishing the battle – while not losing sight of the massive regulation overhaul coming to F1 for 2022.
Mercedes currently hold a lead of 29 points over Red Bull in the constructors' standings, after Lewis Hamilton claimed his third win in four races at the Spanish Grand Prix. But the gap between the two teams at the same point last year was 68 points – with Wolff hoping it remained that close between the two teams throughout 2021.
READ MORE: Why Red Bull were always likely to lose to Mercedes in Spain, however the strategy battle played out
"They [bring out the best in us]," said Wolff, speaking after Hamilton's Barcelona victory. "When you look at yesterday's qualifying, three cars within a tenth, you never know how it's going to end, who's going to be in front and I hope that it's going to remain like this until the end of the season. It's what the sport needs and we enjoy that fact.
"So it's a fight of the giants and I still have the feeling that we haven't got the pace on Saturday that we should, but we seem to be quicker on Sunday – and I simply love it."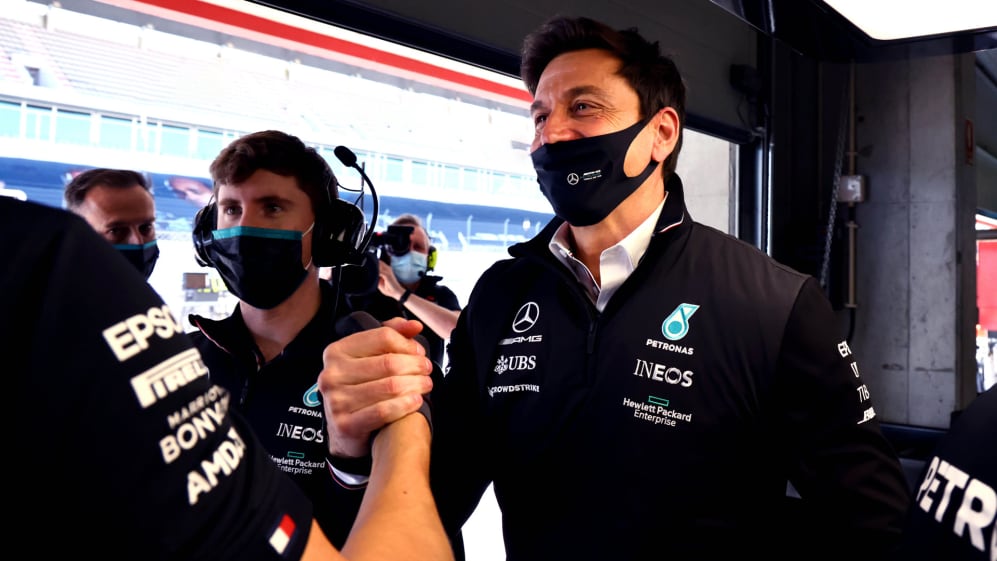 Having lost out to Mercedes in Barcelona, meanwhile, Horner said he was looking on the bright side, with Max Verstappen having run Hamilton close for victory this year – compared to being 24s adrift at the flag at Barcelona in 2020.
"I think Mercedes, we've seen it since Bahrain… their race pace has been better than ours at each Grand Prix that we've seen so far, and I think that their degradation has been better than ours," said Horner. "We knew these last two circuits would play to their strengths; they've done that but we're an awful lot closer than we have been and I think that if we can find some more race pace, it's still very, very tight between the two cars.
READ MORE: Wolff enjoying 'a buzz I have not felt since 2013' with Red Bull fight
"So we've got to take the positives out of the weekend that we've managed to push Mercedes this close at this circuit and at a track where they were a long way ahead of us last year, and one that has been a strong point for them. So we've got to take the positives into the next race in Monaco."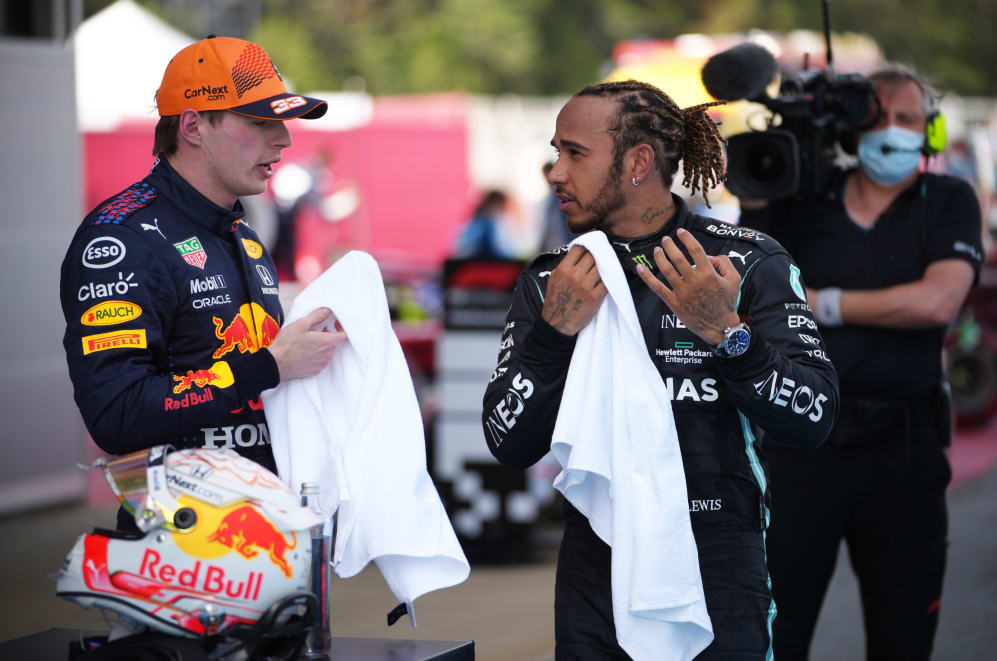 Red Bull's impressive pace in 2021 – even if it has only yielded one win so far – leaves both Wolff and Horner with a dilemma: do they put more resource into this season to try and defeat their rival, or commit to abandoning development on their 2021 cars (and potentially title glory) earlier to focus on 2022, when Formula 1 undergoes a dramatic shift in regulations.
But while Wolff said he didn't think either team would overcommit to 2021 at the expense of 2022, Horner said he nonetheless expected Red Bull to perform their usual trick of finishing this season stronger than they started it.
"I doubt that one of us is going to go extreme in terms of balancing the 2021 regulation versus 2022," said Wolff. "You simply can't let '21 go, but at the same time, every single week you lose for 2022 is going to cost you immense performance because the development slope is just much steeper than with the mature regulations that we have today.
READ MORE: Hamilton explains his cautious start in Spain, as Horner says his driver's move was 'full Max Verstappen'
"So it's about marginal gains, it's about eking out in every possible performance area, limiting DNFs, mistakes, and trying to extract every bit of performance that you have in your car and in you power unit, and that is going to go all the way."
READ MORE: Perez targeting Monaco victory after getting closer to "100%" with Red Bull RB16B in Spain
"We obviously need to continue to develop this car," added Horner. "But we also have to be mindful that there's a completely new generation of car coming for 2022. So it's going to be about developing and developing efficiently, developing within the constraints of obviously designing a new car for next year as well.
"So that poses its own challenge. And of course a 23-race calendar is a marathon season, and we need to make sure that we're there for the second half, as that's generally where we've been stronger."