Wolff brands Mercedes' Monaco GP 'a disaster day' after Bottas pit stop failure and Hamilton's P7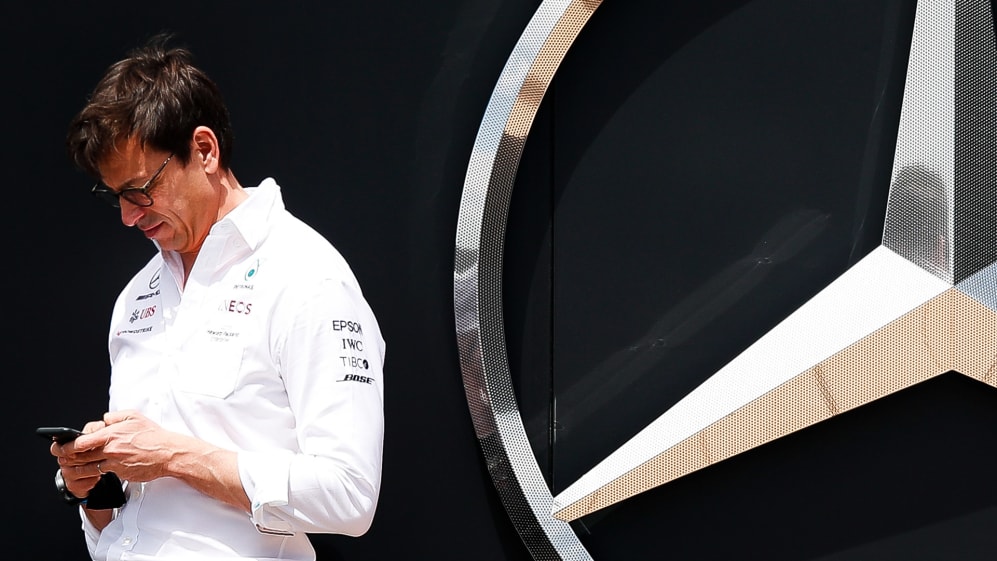 Toto Wolff was typically blunt when describing one of Mercedes' worst race days in recent history, as Valtteri Bottas was forced to retire from a podium position thanks to a pit stop gone wrong, and Lewis Hamilton was left salvaging points for the team in P7 at Monaco.
Bottas's race ended on Lap 31 when he came in for a pit stop and the crew couldn't remove one of his soft tyres, with the wheel nut of his right-front slick having become machined onto the axle. As for Hamilton, he qualified seventh, was bumped up a position as pole sitter Charles Leclerc failed to start but still ended up seventh at the flag.
READ MORE: Bottas warns Mercedes need to learn from the 'big mistake' in pit stop that caused Monaco retirement
Wolff began his Monaco post-mortem by saying: "Valtteri, that was a disaster day for him, and it wasn't any better for us either. We lacked the pace all weekend, it's as simple as that, and then the pitstop failure that we had is something that we need to understand because we completely machined the wheel nut. And with Lewis, we just didn't have the pace in the car.
"Yes, I'd rather have taken third and seventh than only seventh but you have to take it on the chin. Today we lost a couple of points, a few points. This is a long championship, it's going to swing either way and at the end we'll see in Abu Dhabi who's going to have their nose ahead – and that's it."
As for Hamilton's pit stop, the Briton was clearly vexed after the race because an attempt to bring him in early on Lap 29 and undercut Pierre Gasly ended with Hamilton not only behind Gasly, but behind Aston Martin's Sebastian Vettel and Red Bull's Sergio Perez. Regardless, Wolff maintained that the team's strategy call was no mistake.
READ MORE: Hamilton blasts 'really, really poor performance' from Mercedes after taking P7 in Monaco
"The undercut looked like the only feasible way of clearing Gasly and with the tyre warm-up and then you know just the gap that he had before, the one, one and a half seconds was sufficient for him to stay ahead," said Wolff.
"There wasn't any mistake; the out-lap was good, the pit stop was OK, but it just wasn't enough," he added.