Wolff closes off Russell speculation by confirming Bottas is 'going to be in our car' in 2021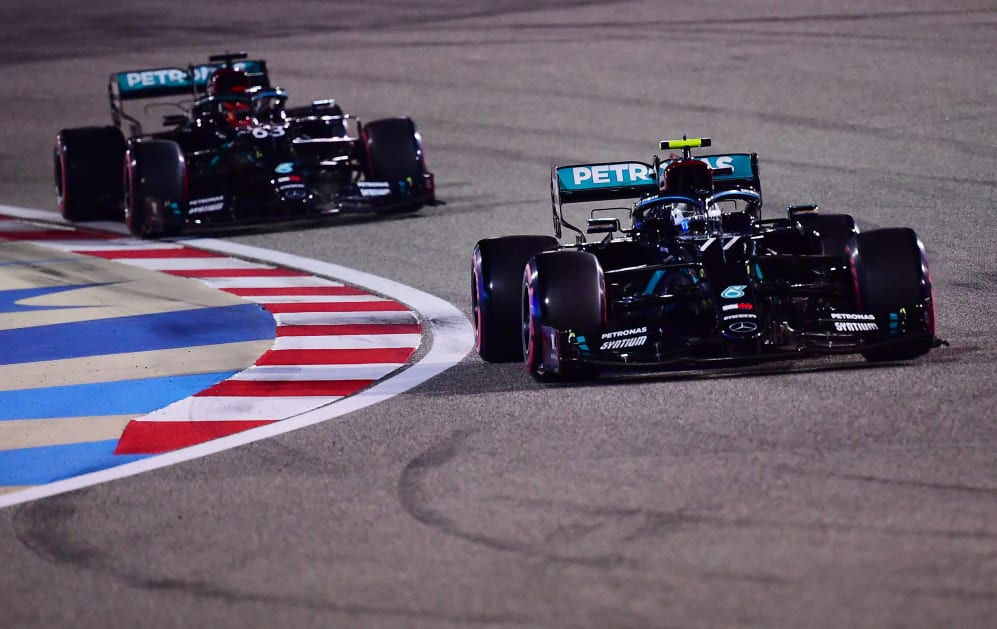 George Russell's spectacular maiden outing for Mercedes in Sakhir, as a stand-in for Lewis Hamilton, had led people to speculate as to whether the British youngster might be fast-tracked into the Silver Arrows line-up alongside the seven-time world champion in 2021 – despite Valtteri Bottas having a contract. But ahead of the final race of the year in Abu Dhabi, team boss Toto Wolff dismissed such speculation, saying unequivocally that the Finn was "going to be in our car" next year.
Bottas has been on a disappointing run of form recently, with the Finn having failed to finish better than eighth in the last three races. However, Wolff says that his loyalty to the nine-time Grand Prix winner was never in doubt, even with Russell's performance.
READ MORE: Bottas 'did not shine' in Sakhir GP says Wolff, as the Finn blames poor start for tricky race
"He's going to be in our car," said Wolff. "I'm hereby confirming it. We have a contract with Valtteri.
"He's going to race next year. You need to kick me quite hard in a sensitive zone for me to ever lose my loyalty. And I am loyal to my two race drivers.
"In the same way, I'm loyal to our junior drivers. George did a phenomenal job last weekend. He deserves to be in a great car one day. He has a contract with Williams for another year.
"They have been very flexible and accommodating in having George, giving George to Mercedes this other weekend, and everything is going to go its way. But calmly, and in a structured way."
During qualifying in Yas Marina, Wolff had implored Bottas to give it "all you have" over the team radio – the motivational message a direct consequence of a conversation between the two, following last week's race in Sakhir when Russell stole the limelight.
READ MORE: Wolff and Bottas explain reasoning behind 'give it all you have' radio message in qualifying
"I can relate to Valtteri's situation because you're having this tremendously fast team mate who has won seven world championships, and Valtteri has shown really great performances," said Wolff.
"He won the first race in Austria, and he's been on pole several times, and he should have won more races if it wasn't for red flags or punctures.
"And then losing it again when bad luck was really part of your campaign feels miserable, and in that respect, I think that a driver can sometimes then slip into a bubble where you feel that things are going against you.
"Last weekend was all around George. George had nothing to lose, and Valtteri had nothing to gain.
"In that respect, we had a good talk, an intelligent talk between us. It wasn't like a eureka moment that suddenly I've been talking to him, I can just relate to his situation, and we've decided that we want to talk to each other more."
Bottas starts second on the grid in today's Abu Dhabi Grand Prix, behind Max Verstappen who is looking to steal second place in the drivers' standings from him.