Wolff: Leclerc's driving was 'maybe a little bit over the edge'​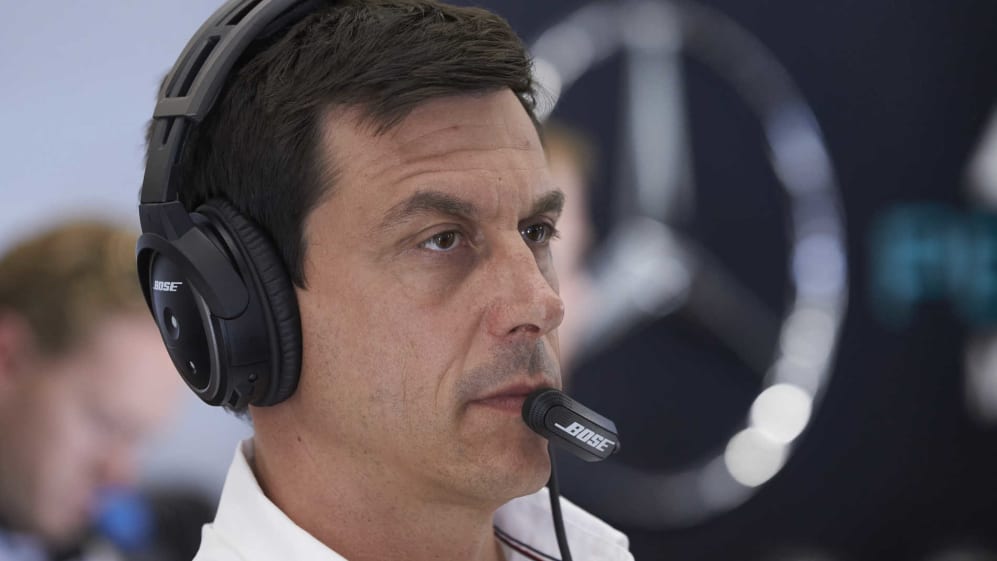 On home turf Ferrari were always going to turn up the heat and take the battle to Mercedes, with the world champions' Team Principal Toto Wolff even declaring that it would be a race of damage limitation.
Fast forward to Sunday, and Mercedes were right in the mix. An early spin for Sebastian Vettel saw Charles Leclerc's mirrors filled with silver after an onslaught from Lewis Hamilton and Valtteri Bottas.
Leclerc held his nerve to take his second career win, with Mercedes extending their lead over the Scuderia in the constructors' standings as Bottas led home Hamilton for a double podium finish.
Job well done for the reigning champions? Perhaps. But Wolff was left questioning the defensive driving of the young Monegasque out front, his team having again missed out on victory.
They want to give him a penalty in Monza? I think we would have had riots here
"In terms of driving, it was maybe a little bit over the edge, but what is the consequence?" said Wolff. "They want to give him a penalty in Monza? Winning the race, I think we would have had riots here."
That was after Leclerc edged Hamilton off the track as they neared the second chicane, for which he was shown the black-and-white flag, before later also missing the apex at Turn 1 with no action deemed necessary by the stewards.
"We want to see hard racing but how far does the leniency go?" continued Wolff. "You could have given a penalty for that - both incidents, one pushing Lewis off and the other one being a bit feisty.
READ MORE: The Winners and Losers of the Italian Grand Prix
"I said before the race if you give us second and third we'll take it, but we're all racers and I'm a little bit 'ugh'."
Mercedes and Hamilton had been dominant at the Italian Grand Prix in recent years, the Briton securing podiums in his last six races at Monza, with four wins.
Interrupting Mercedes' supreme run of form showed just how much of a challenge this was for Ferrari and Leclerc, and Wolff took nothing away from their victory in the end.
"[Leclerc] drove a hard, brilliant race and Ferrari had the strongest package," he commented. "We threw everything at them, two of our guys at him and it wasn't enough.
"I want to give him the credit, they won the race, they had the strongest car here.
With Bottas finishing second, Hamilton - who set the fastest lap - only dropped two points to his team mate and nearest championship rival to sustain a 63-point gap at the top of the driver standings. Meanwhile Mercedes extended their constructors' advantage to 154 over Ferrari.