Feature
The Winners and Losers of the Italian Grand Prix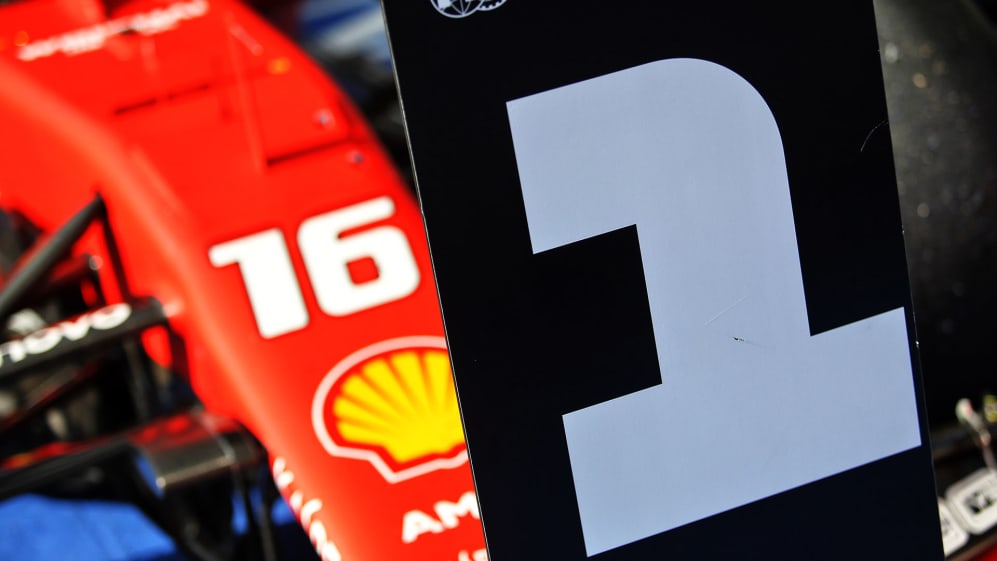 Italy brought the curtain down on the European leg of the Formula 1 season with the red-bedecked Tifosi elated with Sunday's result. But not everyone left Monza with a smile on their face. We pick out the winners and losers of the Italian Grand Prix.
Winner: Charles Leclerc
"I think if you have to win one Grand Prix with Ferrari it's the Italian Grand Prix."
Charles Leclerc wrote himself into Ferrari legend on Sunday with victory at Monza, the Prancing Horse's first at their home race since Fernando Alonso triumphed in 2010.
The Monegasque looked like the strongest driver in the field all weekend, promptly scoring Ferrari's 21st Monza pole and his second in a row. On race day, he robustly defended his position to win his second race in succession.
He joins drivers such as Bruce McLaren, Nigel Mansell, Damon Hill, Mika Hakkinen and Lewis Hamilton in their first two Grand Prix wins being back-to-back.
Crucially, Leclerc's victory – coupled with Sebastian Vettel's failure to score – moved him ahead of his team mate in the drivers' championship and further supported Ferrari's decision to sign him to the works outfit despite it being only his second season.
His race-long battle with Lewis Hamilton is likely to be one of many, as Leclerc continues to mark himself out as a future world champion in the making.
Loser: Sebastian Vettel
As Ferrari's fans celebrated wildly on the pit straight after Leclerc's victory, the man in the other scarlet car was left to rue another Grand Prix which he'll want to forget in a hurry.
Running fourth in chase of Valtteri Bottas, Vettel spun – under no pressure. He then clipped Lance Stroll as he tried to rejoin, damaging his front wing and picking up a stop-go penalty for his actions.
READ MORE: Vettel 'can't be happy' with race-ruining Monza spin
From there, hopes of points were all but over and he even suffered the ignominy of being lapped by Leclerc and dropping to fifth in the drivers' standings.
It capped a miserable weekend where he was also out-qualified by Leclerc for the seventh consecutive race. The pressure is mounting.
Winners: The Tifosi
Every year the Tifosi come out in their thousands, dressed head to toe in red and armed with giant banners showing a deep love affair with the most famous car manufacturer in the world.
This year, they lined the gates and the entrance to the paddock from the crack of dawn until long after the sun had set, hoping to catch a glimpse of their racing heroes.
And they were rewarded with a home victory, their racing idol – in this case Leclerc – gracing the top step of the venue's iconic podium, which hovers over the start-finish straight.
They are what make the Italian Grand Prix what it is. And they are probably still out painting the town red in celebration of a job well done by Ferrari.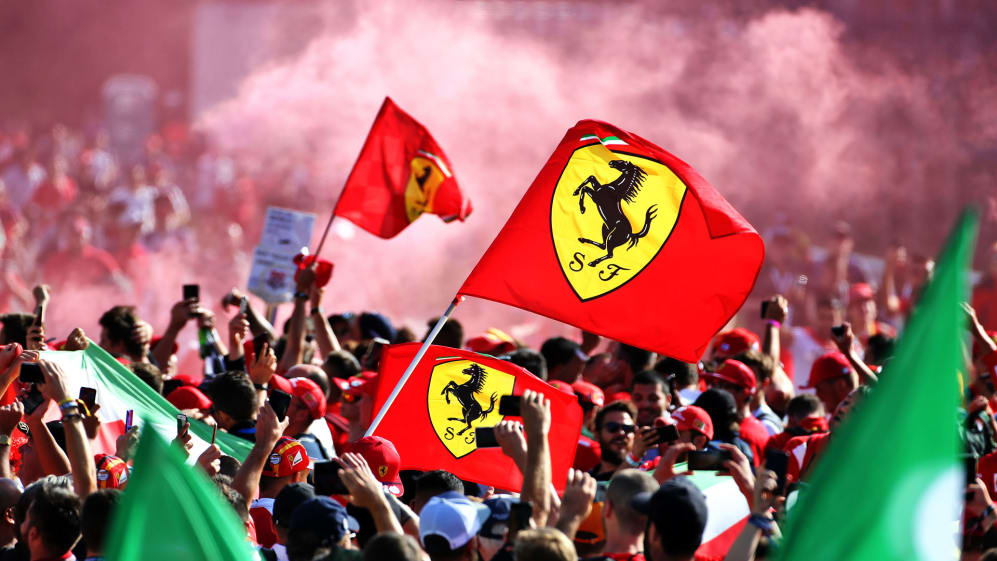 Loser: Lance Stroll
This should have been Lance Stroll's fifth points finish of the season and third in five races.
Instead, he leaves Monza – a venue where he has run well in the past – empty handed. While running comfortably in the top 10, he was unfortunate to get clipped by the recovering Vettel, tipping him into a spin.
But he then ruined his race by rejoining the track in an unsafe manner – as Vettel did – forcing Pierre Gasly to take avoiding action through the gravel. That earned Stroll a drive-through penalty, which ultimately cost him points.
Winners: Renault
This has not been a vintage season for Renault, who have been comfortably outperformed by a McLaren team who are running their engines.
But Monza was a high point at last, with Daniel Ricciardo and Nico Hulkenberg making it two Renaults qualifying in the top six for the first time since France 2007.
Ricciardo: Renault performance at power-rewarding Monza 'a real statement'
And they converted in the race, with Ricciardo coming home fourth, a place ahead of his team mate. That was Renault's first double top-five finish since Japan 2008.
The result pushed them up into fifth place in the constructors' championship as well as slashing the gap to McLaren to just 18 points.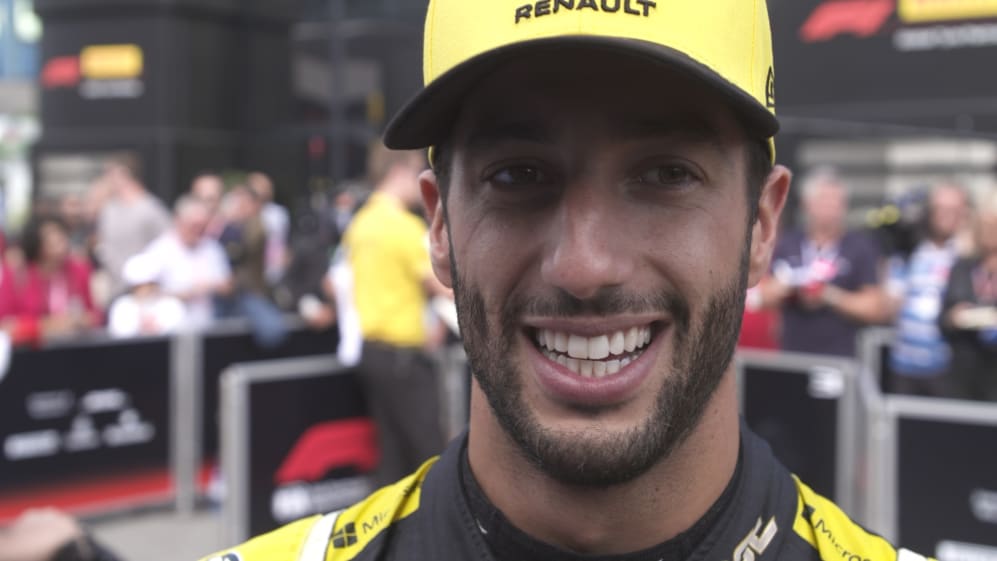 Loser: Carlos Sainz
This was set to be another best-of-the-rest finish for Carlos Sainz, the Spaniard brilliantly holding off Alexander Albon early in the race and rising up to sixth.
But an error during his pit stop, when the front-right wheel wasn't attached properly, forced him to stop at the end of the pit lane and retire his car.
It's his second successive retirement and leaves him still seven points shy of Pierre Gasly in the drivers' championship.
Winner: Sergio Perez
Sergio Perez was having a torrid weekend up until Sunday's race, the Mexican forced out of qualifying when his Mercedes-powered Racing Point suffered an engine problem.
That resulted in engine component changes that triggered grid penalties, confining him to the back of the starting order. But as he has done so often in the past, Perez fought back with vengeance to finish sixth.
It was his second successive points finish and fifth of the season. He has now finished in the points in each of the last six Italian Grands Prix.
2019
Drivers' standings after Italy
POSITION
POINTS

11

Nico

Hulkenberg

Renault

31

12

Kimi

Räikkönen

Alfa Romeo Racing

31

13

Sergio

Perez

Racing Point

27

14

Lando

Norris

McLaren

25

15

Lance

Stroll

Racing Point

19
Loser: Daniil Kvyat
Toro Rosso were on course to equal their second-best result of the season with sixth, courtesy of Daniil Kvyat as the Russian showed guile to rise up the field from 12th.
But on rejoining the action after his pit stop, smoke could be seen coming out of the rear of his Toro Rosso. After navigating the first chicane, Kvyat pulled over and retired the car.
It emerged after the race that an oil leak was to blame. Kvyat remained in good spirits, though, and despite the non-score, he's still in the top-10 of the drivers' championship with seven races to go.
Winner: Antonio Giovinazzi
It was a good day for Italian fans all round, as not only did Ferrari win, but the only Italian driver on the grid scored points too.
Antonio Giovinazzi didn't put a foot wrong all the race, the Italian running in the top 10 throughout and crossing the line ninth to score a career-best result in F1.
With his seat still not confirmed for next season, this result, on the back of a strong race in Belgium that looked like another points score until the final lap, can't hurt his chances.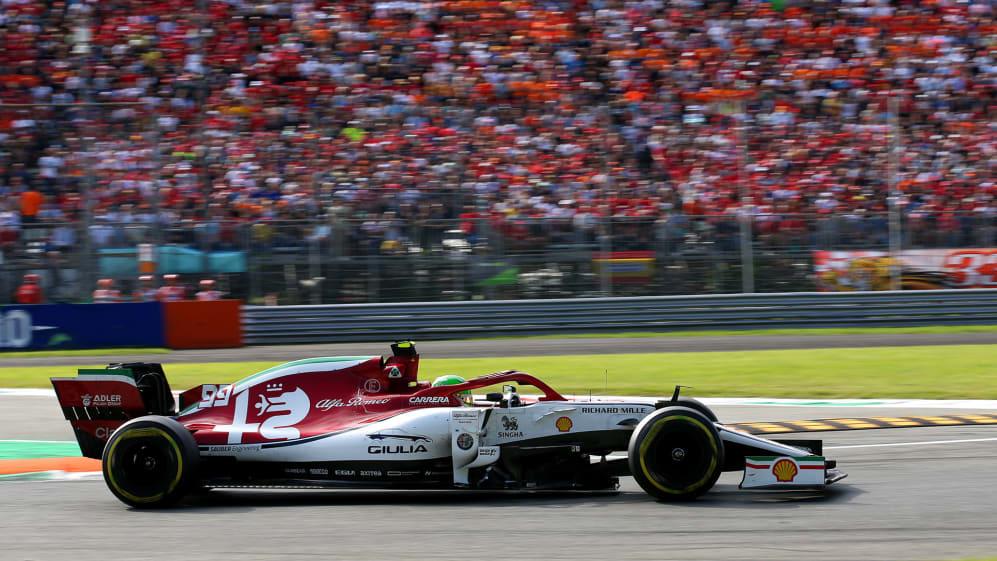 Losers: Haas
This has turned into an immensely frustrating season for Haas, who, after Italy, have extended their run of races without points to three.
Kevin Magnussen showed reasonable pace early on, but then it deserted him and he ultimately retired with a hydraulic leak. Romain Grosjean lacked speed from the moment he was hit at Turn 1.
Haas still lack answers as to why they appear quick in qualifying but are slow in the race, with the American team falling further behind Alfa Romeo in the battle for eighth in the constructors' championship.
2019
Constructors' standings after Italy
POSITION
POINTS

7

Racing Point

46

8

Alfa Romeo Racing

34

9

Haas F1 Team

26

10

Williams

1