Wolff says Red Bull 'in a league of their own' – as Horner admits he expected to be on the back foot in 2022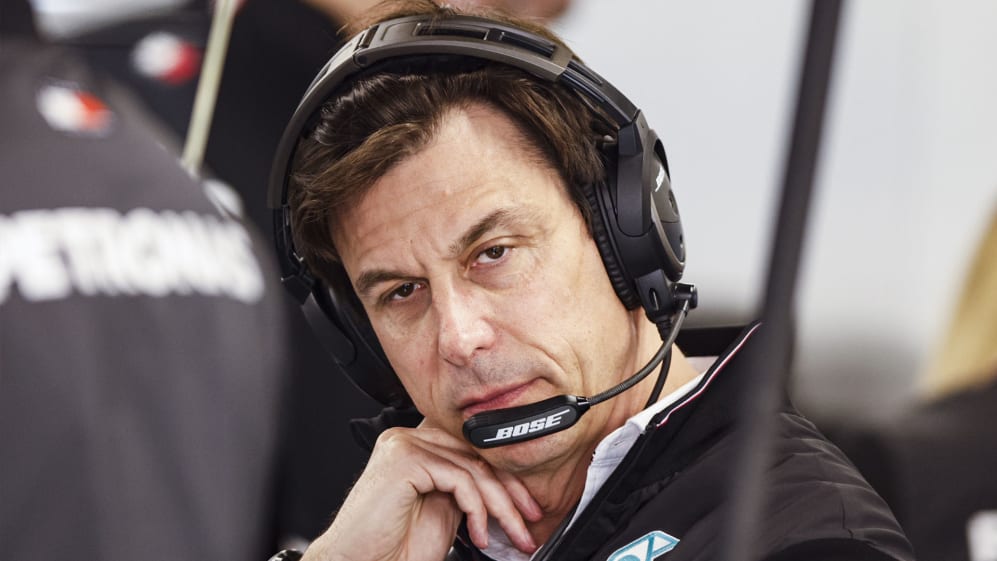 Team Principal Toto Wolff has said his eight-time constructors' champions Mercedes are not going to challenge for wins early in the 2022 season – while rival Red Bull boss Christian Horner admitted that he didn't expect his team to be on top going into the first Grand Prix weekend.
Qualifying for the Bahrain Grand Prix is still to come but Mercedes have almost counted themselves out of pole position and victory in the opening race. Wolff's examination of his team's prospects – after two free practice sessions that saw Ferrari and Red Bull get on the pace – was stark.
READ MORE: 5 things we learned from Friday practice at the Bahrain Grand Prix
Asked whether Mercedes are in the frame for victory on Sunday, wolf replied: "Well, as it stands, when we make our assumptions based on free practice sessions, no. Red Bull are in a league of their own, then there is bunch of teams in the corridor of fuel weight and engine modes.
"But even there, it's great to see teams like [Alfa Romeo] and [Alpine] are right there in the free practice sessions. And also, this is what I said: the regulations are made to bunch the field up and that's what's going to happen."
Wolff was still adamant that his record-breaking team will claw back performance over this 23-race campaign, even if the Silver Arrows don't have a silver bullet right now.
READ MORE: Russell says Mercedes 'a long way off' as Hamilton warns 'longer term fix' needed after early Bahrain running
"Again, purely based on assumption that we've seen on pace, I don't think we can match the leaders' performance at the moment. I personally believe there are simple solutions to get the performance back, that will start to crystallise, and it's 23 races.
"Even if you lose a race or two and you end up outside of the podium, nobody is protected from DNFs or crashes in a way, and we've seen last year – they played a big role – so we'll give it whatever we can, bring updates as quickly as we can and understand the car more and try to find performance."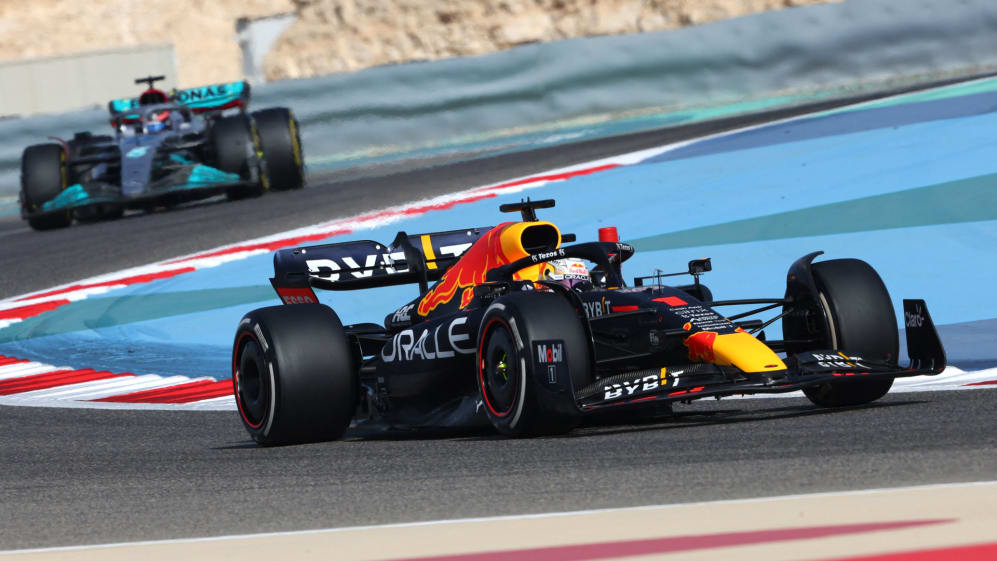 Red Bull's Team Principal Horner was riding high after reigning champion Max Verstappen topped FP2, a valuable session for teams as conditions mirror those of qualifying on Saturday evening in Bahrain. The Red Bull chief admitted his squad expected to be on the "back foot" ahead of this season.
"I think the whole technical team have done a tremendous job," he said. "Last year was such an intense title fight, that obviously drew us into developing RB16B [the 2021 championship-winning car] later into the season than would have been ideal for such a new set of regulations.
READ MORE: Verstappen 'very pleased' with Red Bull's start in Bahrain, as he predicts tense Ferrari battle
"So the hard work, long days, weekends that have been worked by the whole technical group to come out with a car that – you know, we felt we'd be very much on the back foot coming into the season, but I think we've got a good foundation and it's going to be a season of hard development."
With qualifying looming ahead of Sunday's Bahrain Grand Prix, Red Bull look primed to hit the ground running – but Horner warned that Ferrari pose a significant threat and added that Mercedes have much more to come.
"I think Ferrari have looked quick from the first lap of testing, I don't think Mercedes have showed their full potential yet, so I think what's important for us is that we focus on ourselves, extract every bit of performance we can out of this new car."