Wolff shares 'promising' signs from Mercedes factory amid W14 development push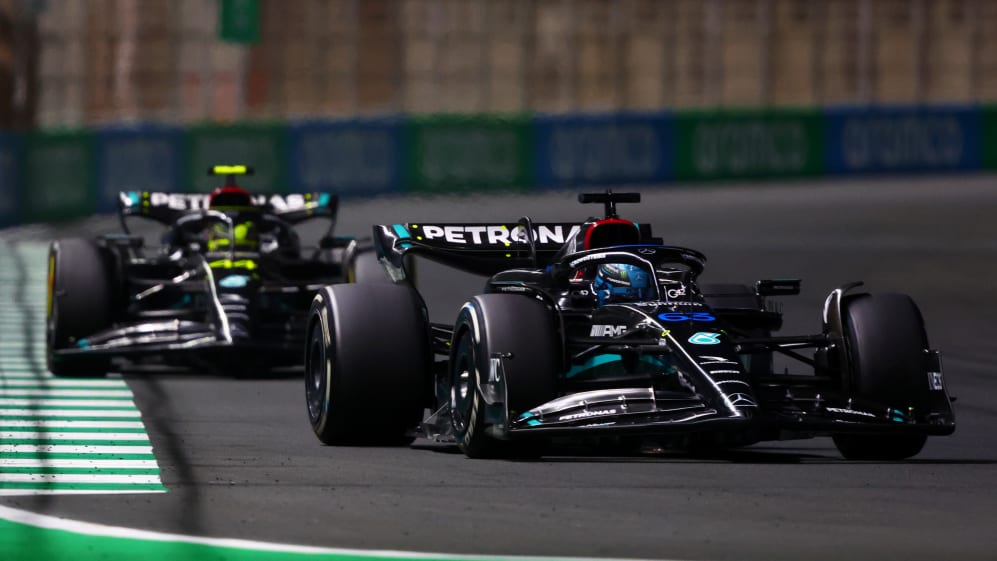 Toto Wolff has offered a cautiously optimistic assessment of Mercedes' progress as they bid to make the most of their current W14 package at the same time as pushing through a well-documented concept change for the car.
With the team's 2023 challenger fourth-best in qualifying trim at the first two races in Bahrain and Saudi Arabia, Wolff admitted that they went down a "dead-end street" in terms of their development direction and are now working "flat-out" on revisions to try to get back on track.
READ MORE: Mercedes open up on just how much the troublesome W14 could change as they try to catch the frontrunners
After George Russell and Lewis Hamilton out-raced the Ferraris to respective P4 and P5 places at the Jeddah Corniche Circuit, Wolff gave some fresh thoughts on where Mercedes sit, and what's next for the Brackley operation.
"The progress we saw in Saudi Arabia was encouraging. We maximised the package we had and scored some solid points," he said.
"More importantly, we continued to learn and understand more about the W14 and our development direction. Everyone back at base has been hard at work to turn these learnings into performance.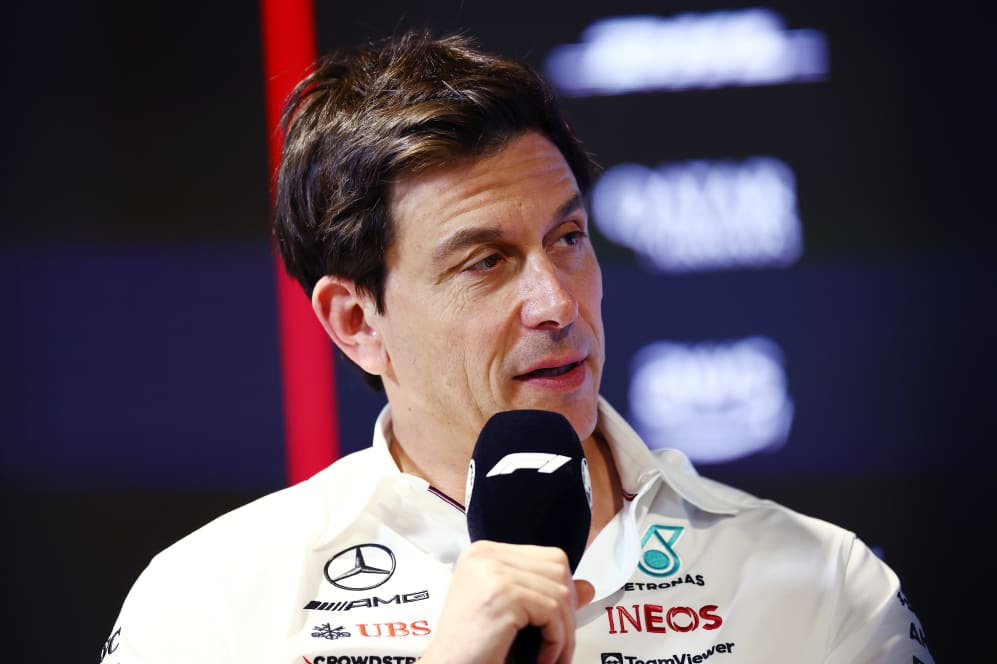 "The signs we are seeing back at the factory are promising. We have got to take it step by step, though, and won't get carried away until we see performance translated into lap time on track.
"The competitive order behind Red Bull is tight, with small margins having a big effect on points scored. There remains a significant gap to the front and that is ultimately what we are interested in closing."
READ MORE: 'So many people told me it was wrong' – Hamilton reflects on 10 years since his Mercedes debut in Australia
As for this weekend's Australian Grand Prix at the technical Albert Park Circuit, Wolff set his sights on another solid points haul to keep their constructors' tally moving in the right direction.
"Albert Park is a circuit with unique characteristics, which we will have to work hard to adapt to with the W14," he said, with second-placed Aston Martin and third-placed Mercedes both holding 38 points – 49 behind leaders Red Bull.
"As always, we will look to maximise the car we have, and score as many points as our potential currently allows. We are not where we want to be – but that won't stop us from racing hard and giving it everything we've got."