'Worse than bad' – Williams drivers lament poor performance at COTA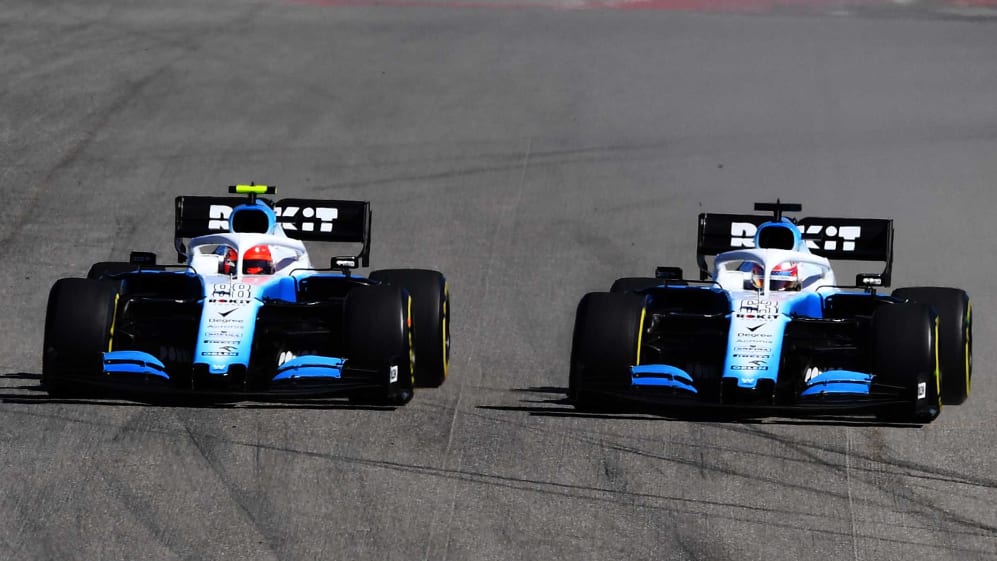 Even though Williams have endured a tough season, George Russell was still disappointed to finish last of the classified runners in Austin, having had higher expectations – while team mate Robert Kubica admitted that his own mid-race retirement had come as something of a relief.
Qualifying saw Russell a second off the pace of the rest of the midfield, although he did out-qualify Racing Point's Sergio Perez, who only took part in Q1 with an eye on the race due to a pit-lane start.
Russell then looked like being a threat to Haas's Romain Grosjean for long spells of the race at Circuit of The Americas, but faded to finish 17th – behind Toro Rosso's Pierre Gasly, who failed to see the flag – after a pit stop problem.
READ MORE: Can Hamilton equal Schumacher's 7? Wolff and Hamilton have their say
Not the most fun race I've ever driven…
"That was a bit of a struggle, probably worse than expected," Russell said. "I was really struggling with the tyres to be honest. Came out of the pits and the car was feeling good, and then after about four laps was just sliding both axles and tyres overheating and dropped off massively.
"We decided just to do a second stop for the sake of it, had a slow stop and came out into all the blue flags, so I spent the last 15 laps sat behind them and having to let others past. Not the most fun race I've ever driven…"
Russell's sentiments were echoed by team mate Kubica, who was forced to retire after 31 laps and admitted he wasn't overly disappointed given how tough the car had been to drive in Austin.
"We had to retire the car, I'm 99 percent sure it's a hydraulic issue but we have to investigate deeper," Kubica said. "Let's put it this way, unfortunately it's always not nice to retire but I think we are not missing a lot.
MUST-SEE: Go onboard as Raikkonen passes five cars in amazing Austin start
"I would say it was pretty bad, or even worse than bad. I just struggled with grip. The Friday long run was not bad, but in the race it was terrible. It was a bit more difficult with the bumps with a bit more fuel load in the car and especially the opening laps when the tyre pressures are quite low, you get some kicks. Especially Turn 2 was pretty bad. I think with better cars they were not affected so much, but we were really affected in the first few laps."
With just two races remaining at Williams, Kubica was already turning his attentions to the next round at Interlagos and a return to another iconic venue.
"As always we'll try and do our best and we need to try and finish this difficult year as best we can. I'm looking forward to driving in Brazil, which is a nice track, and hopefully the car will be better there."