Podcast
'Would I employ him? Probably not' – Eddie Jordan on the prospect of Vettel joining Racing Point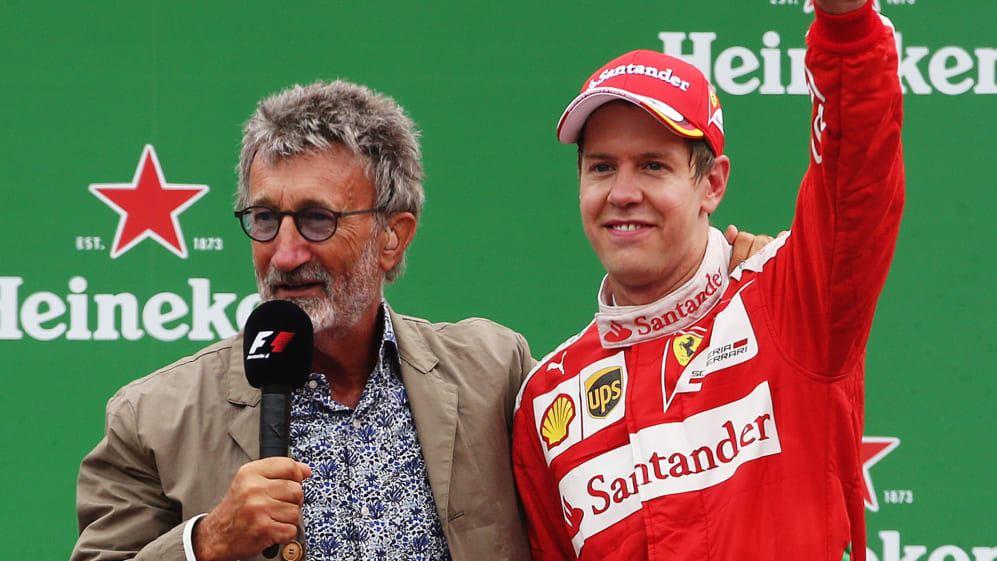 With Sebastian Vettel's future still uncertain, former F1 team boss Eddie Jordan has spoken out about the rumours linking the four-time champion to a seat at Racing Point – and says if it was him writing the cheques, he wouldn't be making a bid for the German's services...
Racing Point started off life as Jordan Grand Prix back in 1991. And while employing a world champion led to the team's first win with Damon Hill back in 1998, Jordan said that he would pass on Ferrari driver Vettel, and keep in place the pairing of Lance Stroll and Sergio Perez instead, were he running Racing Point today.
"Of course you'd love [Vettel] in the car," Jordan told the F1 Nation podcast. "I got my best results, if you like, my first ever win was with Damon Hill, and he was bordering on retiring age… So for sure, four times world champion, Vettel is a huge prize for any team. But would you destroy the team that has Sergio, plus income, plus money, and a good rhythm inside the team?
READ MORE: Midfield move would put Vettel in 'foreign territory', says Ricciardo
"So now let's talk about Vettel," Jordan continued. "Can he rekindle a kind of sparkle and a fire and the enthusiasm and the charisma that he had? It's going to be difficult at his age. Would I employ him? Probably not, because I think there's far, far too many young kids coming through.
"One year ago, very few people would have given much credibility to the fact that Charles Leclerc would have completely destroyed him in many respects in his first year, but yet he did, and Charles will go on, probably, to be number one at Ferrari for a considerable time.
"Are you telling me, in a similar car that [Vettel] could fight toe-to-toe with Lewis Hamilton? At the moment, psychologically, he can't even do that with Charles Leclerc. Can he do it with Lewis? I don't think so, and that is the way that I would look at it if I was the boss of the team."
READ MORE: Does Perez's future lie with Alfa Romeo amid Vettel links to Racing Point?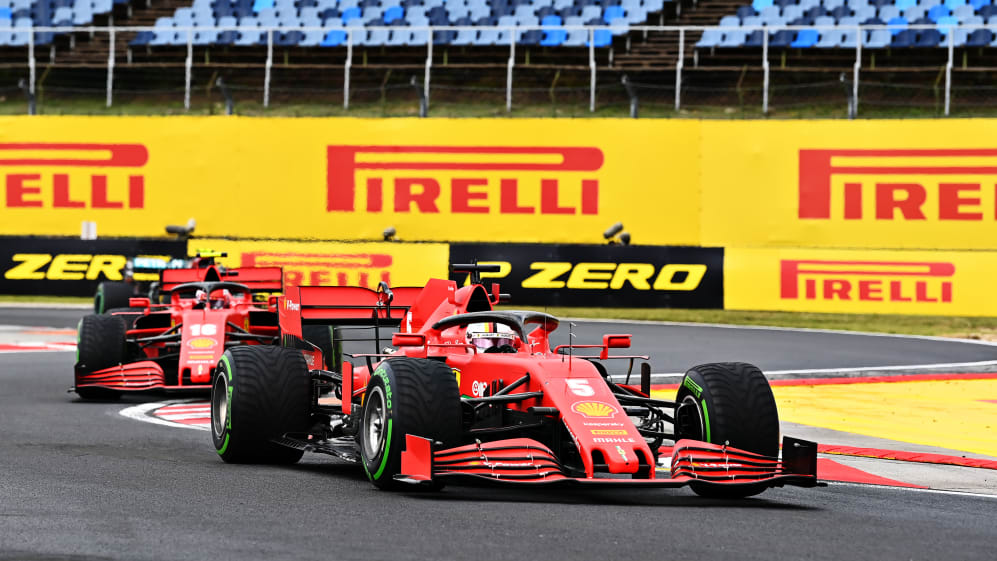 Jordan also went on to discuss the issues concerning the legality of Racing Point's RP20, which has been protested by Renault.
"If I was Racing Point, I'd be really quite pleased," he said, "and I'll tell you why: because when people go out of their way to protest you, they're clearly concerned about you. The legal side, whether it is legal or isn't legal, is certainly beyond me. I'm not a steward and I'm certainly not a technical judge, and it will come out and emerge in the fullness of time.
READ MORE: 'It's about the future of F1' – Renault outline why they protested Racing Point's brake ducts
"I'd be surprised if they actually involved themselves in skulduggery where there was actually a blatant cheat or breaking the rules. I just don't see that, it's not something in their make-up as far as I'm concerned, and this could be a little bit of sour grapes on behalf of some of the teams."
Listen to Eddie Jordan discussing more about Racing Point's improved fortunes this year, as well as why Lewis Hamilton is poised to become the best of all time and his opinion on the greatest F1 team ever assembled in the player above or on Spotify, Apple Podcasts or your favourite podcast platform.