'You have to be on your toes' – Ricciardo on the key factor that makes Silverstone such a challenge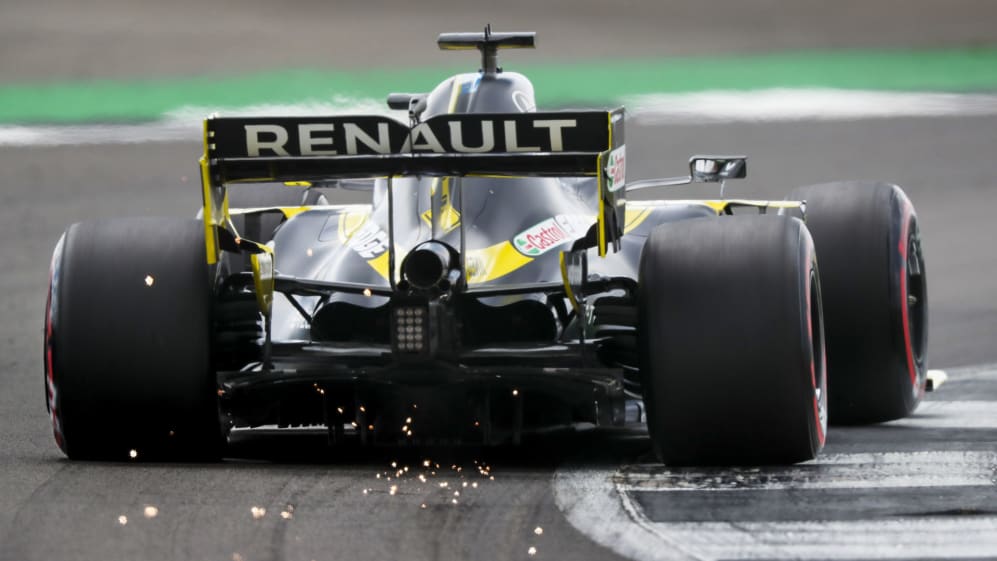 As a former airbase, the flat surroundings of Silverstone make it a magnet for high winds. And after taking eighth place in qualifying for the British Grand Prix, Daniel Ricciardo explained just why that makes navigating a Formula 1 car around the iconic track so tricky.
The race weekend has witnessed a number of spins so far, not least for Lewis Hamilton, who sensationally lost the back end of his Mercedes coming out of Luffield during Q2, before recovering to take pole.
READ MORE: Hamilton explains how mental 'reset' after Q2 spin enabled him to take record-breaking pole
"For fans and viewers it's hard to explain the extent of the wind and what it does to a car," said Ricciardo. "It can change the way it feels, the balance, just like that. There was one lap in Q2 where I got a gust of wind in Turn 9 and all of a sudden I'm sideways and off the track. It's unexpected, it comes so quick. You have to be on your toes.
"But I also feel you can get unlucky – get a gust in the wrong corner and you can lose a tenth or two-tenths. It's a challenge, but that's why we try to go out on track at the same time as everyone, so it's the same for everyone and no excuses!"
Ricciardo's former Red Bull team mate Max Verstappen also stressed the power of the wind at Silverstone, especially with the wider cars currently in use in F1.
"These new kind of cars, the wide cars since 2017, they're really sensitive to the wind," said Verstappen. "Especially on a track like this, which is very open, the wind is very influential, so yesterday, [in low speed corners], the wind was not in a very good direction for any of us so the car was really moving around a lot.
"Today, the wind changed to another direction and actually you could see in low speed, the cars looked a lot better. So it is very powerful."
READ MORE: P3 grid slot gives Red Bull 'fighting chance' for British GP, says Verstappen
Wind or not, Ricciardo felt he'd extracted close to the maximum of his Renault package at Silverstone, as he out-qualified ninth-placed team mate Esteban Ocon for the third time this year, and finished just 0.044s behind the seventh-placed McLaren of Carlos Sainz, driving an R.S.20 chassis that had to be built up overnight after his team discovered a hairline fracture on the chassis he'd used on Friday.
READ MORE: Renault forced to break curfew to replace Ricciardo's fractured chassis
"I'm happy with eighth place today, especially in quite tricky conditions," said Ricciardo. "You could always hope for more, but I think realistically, it was the best we could do. I think Carlos was pretty close, he was about half a tenth or something so you could always argue that there was half a tenth in the car. But I think it was a clean lap.
"We were a little bit up and down all weekend. We were always in the top 10 but never with real confidence, I felt. So to get in and put in a lap, a clean and sensible lap in Q3, I was pretty happy, and I don't think there was much else in it."