Interview
Zak Brown Q&A: On the Monza 1-2, racing in the US, and McLaren's path back to the top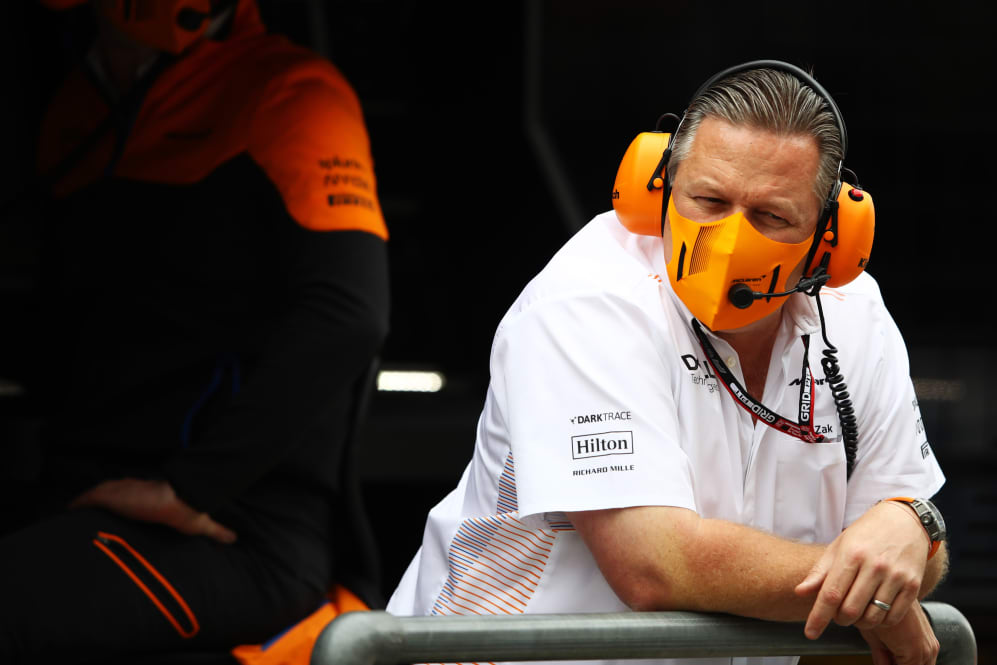 The McLaren team's rich racing heritage in the US encompasses multiple Grand Prix wins, as well as victories in CanAm and at the Indy 500. With the team once more a force to be reckoned with in F1 and IndyCar, the days of transatlantic success are roaring back. And the man behind the rebirth is McLaren Racing's American CEO Zak Brown…
This feature, by Justin Hynes, first appeared in the 2021 United States Grand Prix race programme.
READ MORE: Daniel Ricciardo set to drive Earnhardt NASCAR stock car at US GP after winning bet with Zak Brown
McLaren arrive at COTA lying third in the constructors' championship and 7.5 points clear of Ferrari. You've scored five podiums so far, taken the team's first win since 2012 and a first 1-2 finish since 2010. Would you have bet on that at the beginning of the season?
No, but I'd definitely have taken it! Our goal is simply to get closer to the front of the field, that's the ultimate measurement. Three teams [apart from Red Bull and Mercedes] have won races in recent times and all those wins were borne out of circumstance. And good on them, I'm not taking anything away, but we were certainly good enough to be in that position.
We could have won in Monza last year [Carlos Sainz finished second behind Pierre Gasly]. I think with one more lap Carlos would have won. When Alpine won [in Hungary] this year, they were behind us but half the field had been wiped out. So I thought we could be in a position to win in those circumstances.
Did I think we were ready to take the lead in Turn 1 in Italy and beat Max Verstappen and Lewis Hamilton? OK, they wiped each other out, but they were behind us when they did that. And then to go on and finish one-two, setting the fastest lap and follow it up the next weekend with our first pole? I don't think we saw that coming this year.
RACE HIGHLIGHTS: Watch all the action from a dramatic Italian Grand Prix at Monza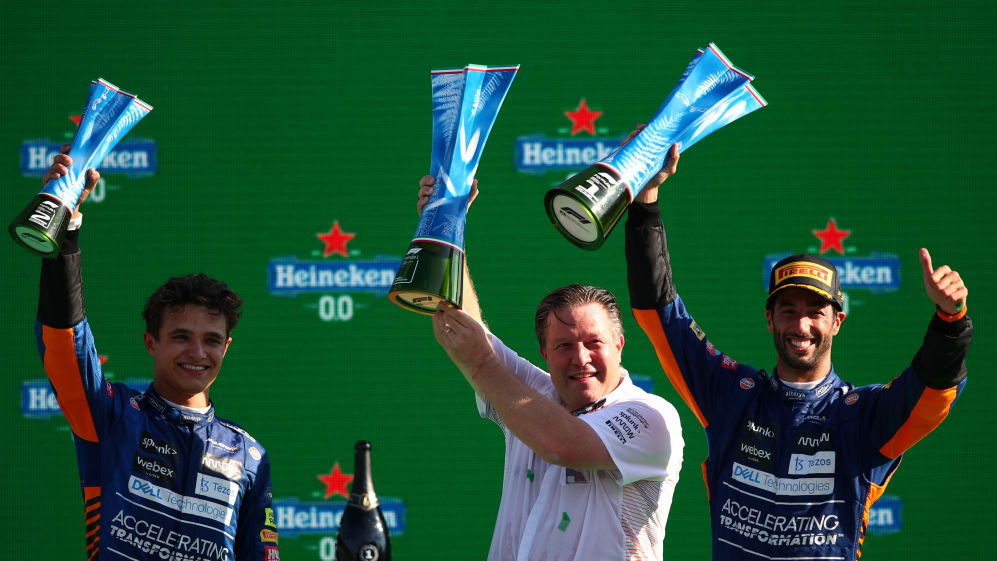 How gratifying was it to stand on the podium at Monza and celebrate the team's first win in almost a decade?
Winning in Monza was the best racing experience of my life. To do it the way we did it – fastest lap, fastest pit stop and to lead almost every lap other than the pit stop sequence – was incredible. While it didn't feel like a dominant performance – certainly not when you're stressing on pit wall, and you never have more than a second lead for 53 laps – but it was an unbelievable weekend when you look at what we accomplished.
It was immensely gratifying for the racing team because they've been through so much, so it was such a great team victory.
READ MORE: 'Deep down I never lost faith or belief' says Ricciardo after taking first win since 2018
The team's return to competitiveness over recent seasons has been remarkable, but this year the improvement has been even more marked. Just how much has the team progressed in the seven months since the first pre-season test?
Immensely. I think Andreas [Seidl, Team Principal], my leadership team and the whole team… there's the team at the racetrack and then there's the whole team back at home and what feeds that racing team is a well-run business. So, thank you to my CFO. We have a well-funded racing team, so thanks to my commercial department.
We have a great work environment in which you can get the most out of everyone, all 850-900 people, so thanks to our HR department. And all that is fed from massive fan engagement. It's truly a team effort. It's not just the men and women doing the pit stops, it takes 900 people coming together and excelling to get that team to the front. To see that level of teamwork come together is very rewarding.
Did it require a culture change at McLaren? It's always been a team with the capacity to win, but did the team lose the knowledge of how to do it?
I don't think we lost the knowledge, I think we lost the motivation, the hunger. It was a pretty bleak place when I joined. Lots of management changes, no success on track and that led to very little success off track. But I think the majority of the ingredients were still here, in the 850 people we had, I only changed 10 of them. So 840 knew what they were doing. It was the collective leadership that was missing and that comes down to structure. That needed to be re-energised, refocused and we needed to unlock the knowledge that we had. You can see that happening now.
At the sharp end of the pyramid is the drivers and both have had their ups and downs this year. Daniel Ricciardo struggled at the beginning of the season but since his win in Monza, he seems re-energised. Is that how you see it?
It's exactly what he needed. He has had a tough start integrating with the car. He integrated with the team really well, but he struggled to extract everything from the racing car – so to go out and win in Monza was a huge boost for him and great to see.
LONG READ: How Olympian race engineer Tom Stallard helped coach Daniel Ricciardo to Monza victory
With Lando it's been a case of incredible consistency. Last year, he had 87 points after 16 races and this year he's got 145. Where have the gains come from?
Everywhere. His focus. His experience. He's unbelievably fast. He is not making mistakes. He's just growing and maturing as a driver, and he's just getting better everywhere.
There was a harsh lesson for him in Russia. Losing victory in the last few laps was a bitter pill but are those the trials you have to go through to emerge as a champion?
Yes, I think so. It's no different to when I took McLaren to Indianapolis in 2019 [where Fernando Alonso failed to qualify]. I learned a lot in Indianapolis in 2019. I know Lando put his hand up, but it was a team decision [not to pit in Russia when the rain started]. That was a team-and-driver decision. We were going for the win and it could have very easily gone the other way. But I think Lando learned from that, and we learned from that.
Collectively we'll probably handle it differently next time but we do believe you have to play offence and that's what we played there. It's just, in that instance, it didn't work.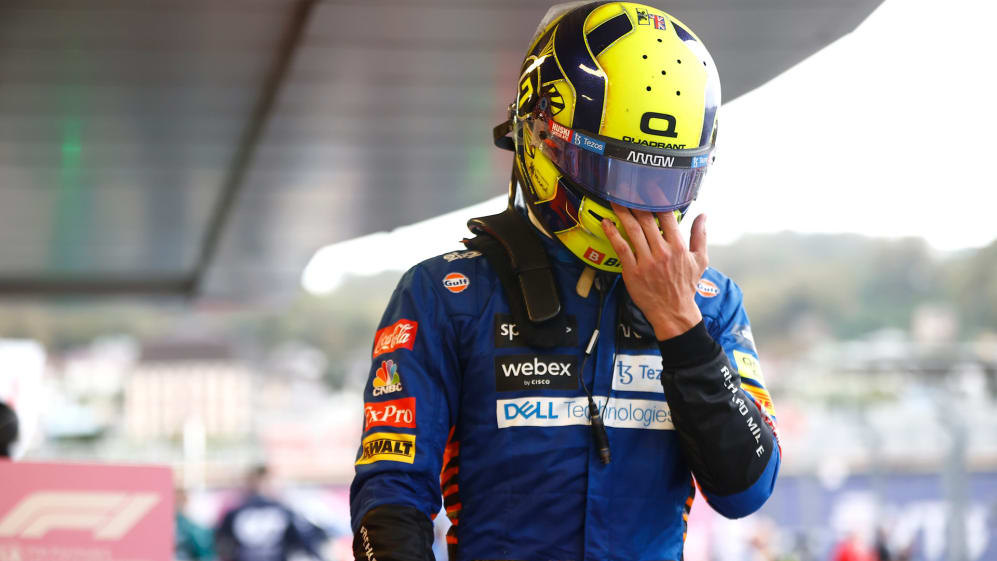 Talking of Indianapolis and racing in America, McLaren is very much back in the USA with your IndyCar programme. McLaren has enormous racing heritage with eight wins at the US Grand Prix, as well as two wins in Long Beach and two in Detroit. The team took 43 wins in Can-Am and your McLaren also has a couple of Indy 500 wins to its credit. So with an American at the helm, was it inevitable that McLaren would get back to racing in the US?
It was a strong desire of mine when I took the job. I talked to Ron [Dennis] about it a handful of times but he was never really interested. I've always been a fan of IndyCar – so OK, that's not a reason to go but I always loved motorsport and believed that McLaren was a pure racing team – McLaren Racing, as opposed to McLaren Automotive.
From my point of view, we're in the business of racing so I always had that desire. When I joined McLaren I talked to the shareholders about it, about putting something together at the right time, for the right reasons, in the right way. Expanding McLaren beyond Formula 1 and into other forms of motorsports was always part of my plan.
READ MORE: America's Got Talent – but when will we see the country's next F1 star?
The first step came in 2017 when Fernando Alonso put a McLaren-liveried car on the front row of the Indy 500 and raced as high as fifth before an engine failure. Did that weekend and the huge attention it received make you feel you were heading in the right direction?
I saw an opportunity that I think a lot of people thought was a bit crazy but it turned out to be a great story in 2017. And it was a great experience that I think demonstrated that, done the right way, it could be really beneficial to us as a company, our fans and our sponsor partners.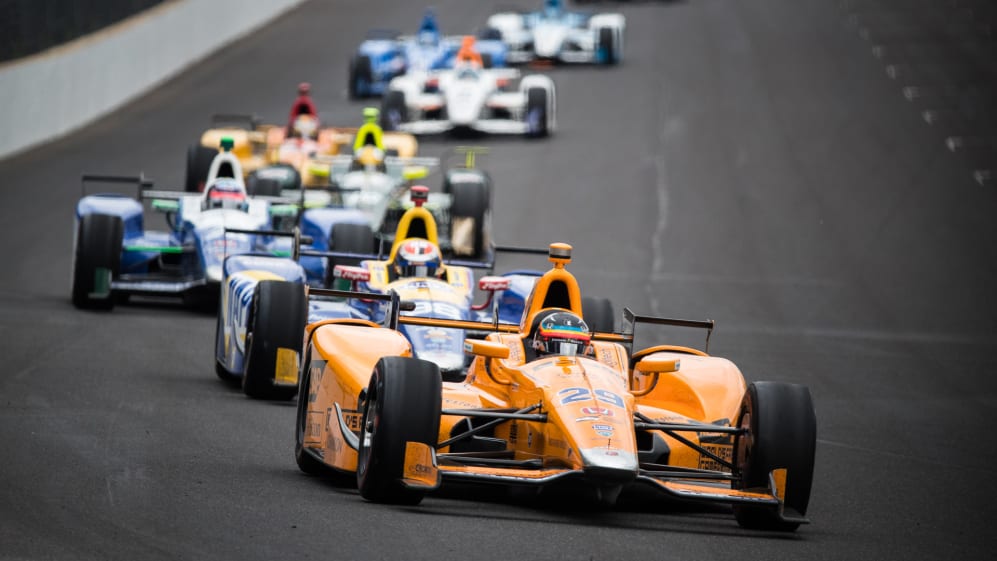 You're student of the sport, so how much attachment do you have to McLaren's history in the US?
I remember growing up watching McLaren. It's always been my favourite team. I still consider myself to be a huge fan of motor racing and McLaren. And I just remember how exciting I was when maybe there was a driver movement or a rumour of it. I think McLaren is a very special racing brand and I thought it would have enormous impact in North America on the people that matter to us, our fans, our sponsors, our employees, the media and that's the impact it has had.
While 2017 was a huge success, in 2019 the team fell at the first hurdle and didn't qualify for the race. How painful was that?
Well, it's been a journey getting to the point where we are now competing for championships in IndyCar. Obviously 2017 went well. In 2019 had we qualified and led every lap from pole would have been great but that's not how that went down. But you win some, you lose some. More than that, you learn something essential in racing when you crash. We crashed in 2019 and I learned a lot. I take full responsibility for what happened there.
READ MORE: Miami is coming – but where else has F1 raced in the USA?
Would you say 2017 taught you the value to the company of going racing in America but 2019 taught you how to do it?
I think that's fair. Yes, I think 2017 demonstrated the impact it would have for us, our fans, our sponsors. And you know, it was all about timing, about being prepared and having the right resources. Not just money, because we had money in 2019, but we didn't give the attention to IndyCar or the 500 that it deserved. I didn't send [former McLaren Sporting Director] Gil de Ferran over until two weeks before, so we underestimated it. Not in an arrogant way. I knew how competitive it was, but I couldn't give it the level of attention that it deserved from me because I was laser focused on improving our Formula 1 team – and you can't do IndyCar part-time. That's why we've done it differently this time around.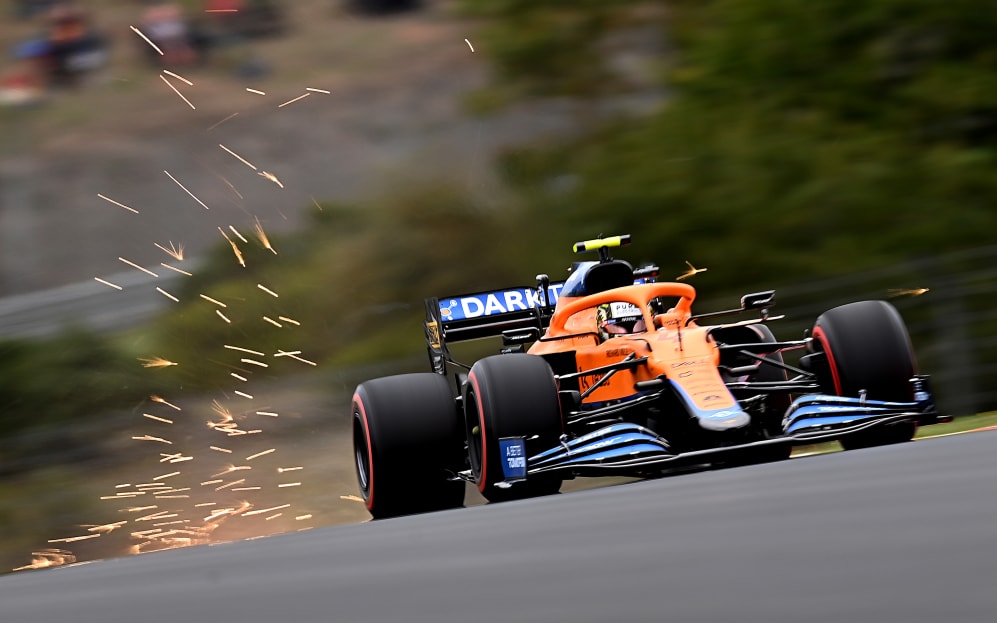 Have you been surprised at how quickly the success has come with the Arrow McLaren SP project?
I thought we would get there. Our goal was to win a couple of races this year, which we did, but we exceeded our expectations this year. If you'd have said to me, place a bet that you're going to go into the last race of the year fighting for the championship, I wouldn't have placed that bet.
One of the bets you did take this year was with your driver Pato O'Ward, that if he won a race, he'd get an F1 test. That test is coming up in Abu Dhabi. What do you expect from him at that test?
He's raced in F2 before and at that time he said he had real difficulty understanding the tyres. Is F1 too much to ask of him? No, I don't think it's too much to ask of him. I think it's too much to ask if we put too much pressure on or have too high expectations. He doesn't know Formula 1 and he hasn't driven a Formula 1 car. The spotlight will be on him and it would be a mistake to set any expectations beyond letting him go out and do his thing. Work with the team, listen to them, have fun.
WATCH: A tasty fight for victory, and Hamilton wraps up title No.6 – Relive the last US Grand Prix
Turning back to Formula 1 and this weekend, former Red Bull driver Mark Webber said that he expects McLaren to beat Ferrari to third place because the team has "more calmness and firepower". Do you share his confidence?
I hope Mark is right and I appreciate the flattering comments, but I think it's too close to call at this point. I think it's going to come down to the last race and it could go either way. As we saw last race, their car is very competitive, I think they have two extremely good drivers and they're a great racing team. It's 50-50 as to who's going to come out on top.
The first hurdle in that race to the finish line is this weekend's race in Austin. The car seems to be competitive everywhere now, so what can the team achieve here? What would it mean to you as an American to have a McLaren driver on the podium at COTA?
I do consider myself half British now but, yeah, for me it's big. For me personally, it's my home race. If you're racing for Ferrari, it's Italy. If you're Lando, it's the British Grand Prix. My home race is the US Grand Prix so it's probably a little bit more special to me than most. So yeah, if you said pick one more race out of the next six where we could be on the podium, I'd pick the US.