Feature
5 big moments on Latifi's road to F1
It's been an emotional and thrilling ride for Canadian Nicholas Latifi who will step up to Formula 1 with Williams in 2020. Here, we look at five pivotal moments on his journey from F2.
1. His first Formula 2 win
Latifi's first full season in the then-named GP2 series (in 2016) had been an up-and-down one. It started spectacularly in Barcelona, as he finished second in the Feature Race to claim a first podium in the championship. However, the rounds that followed were disastrous, with four retirements in the next seven races. He scored just three more points finishes that season – with one coming in the Barcelona Sprint Race – and ended his rookie year in 16th.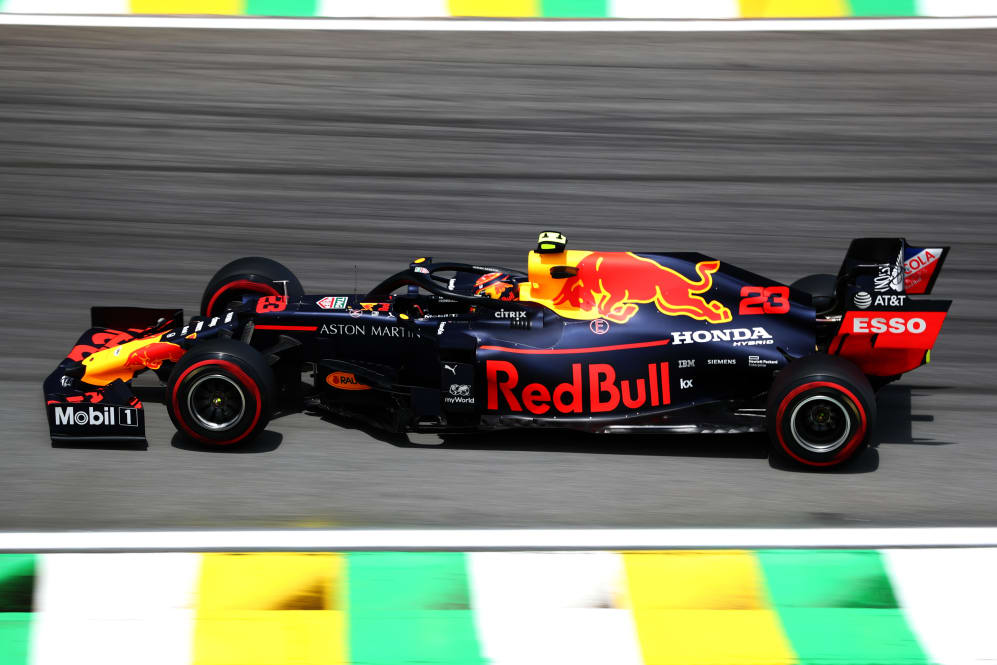 Next year – 2017 – was a completely different story for the Canadian. With the championship re-branded as FIA Formula 2, he rose into the 'best of the rest' category, finishing fifth with a strong tally of nine podiums. The most significant of them all was his first race win, coming midway through the year at Silverstone.
Lining up on reverse grid pole, Latifi was utterly dominant. His start was textbook, as he raced off ahead of Luca Ghiotto and took an assured advantage in front. His position was only put under threat during a safety car period towards the end, which handed Ghiotto another chance to attack. The Italian almost needn't have bothered: the DAMS driver surged off into the distance and didn't give him a sniff.
Latifi was off the mark.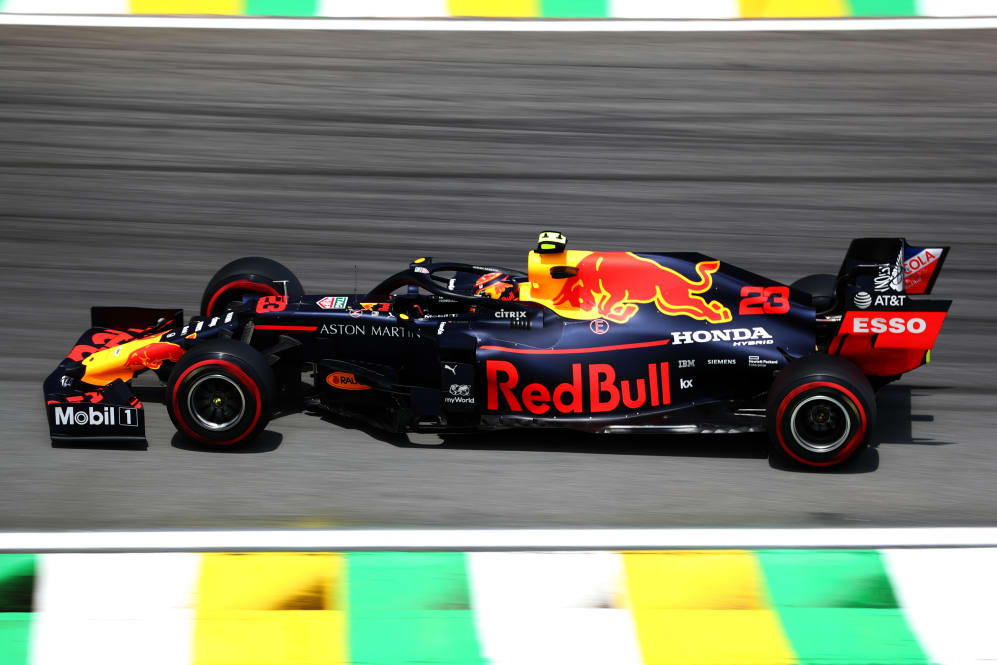 2. His first F2 Feature Race win
The Canadian was set for a pivotal 2019. It was his fourth season in F2 and potentially, his final chance of earning an F1 drive and realising his dream of reaching the top tier of motorsport.
He didn't make it easy for himself on the opening weekend in Bahrain, as he qualified in fourth behind Nyck de Vries, Louis Deletraz and Ghiotto, but boy did he make up for it at the start. Latifi fired to second off the line, easing in front of Ghiotto and De Vries, before locking onto Deletraz. The Swiss driver attempted to force a gap between the duo, but Latifi proved relentless, eventually manoeuvring past on Lap 9.
A slow pit stop on Lap 16 dropped him back below Deletraz and nearly compromised his race, but the Canadian's better tyre management – a skill that will please Williams – allowed him to mug the Carlin driver and regain his advantage three laps later.
He crossed the line with a mega margin of 9s, claiming his first Feature Race win and laying the groundwork for a title challenge.
3. Making it three in a row at Barcelona
This year's Barcelona weekend threatened to be a defining moment in Latifi's season. It was the weekend when he took control of the early title fight, with his third win in as many rounds. While he would ultimately lose his grip at the top of the table to the remarkably consistent de Vries, it remains the weekend when he highlighted himself as one of the best in the Championship.
The Canadian lined up second on the grid behind Ghiotto and initially dropped to third, following a fast start from rookie Guanyu Zhou. Once again, it was his astute tyre management that helped him to graft out a victory from here.
The strategies deployed on the day meant that the frontrunners would be return from the pits further down the field, and while Zhou surged back up the order, Latifi remained a little more patient. The Chinese driver's keenness to get back out in front meant that the Canadian would need to follow suit to an extent, to prevent him from building a large buffer, but he was careful in the timing of when he made his moves, ensuring that he wasn't too heavy on his rubber.
This included his overtake of Zhou, too. Anthoine Hubert and Jordan King were in P1 and P2 on the alternate strategy and yet to pit. With Zhou unable to pass, and his tyres degrading, Latifi spotted a gap and took a tow to slingshot in front. Hubert and King dived into the pits shortly after and allowed him to run home victorious.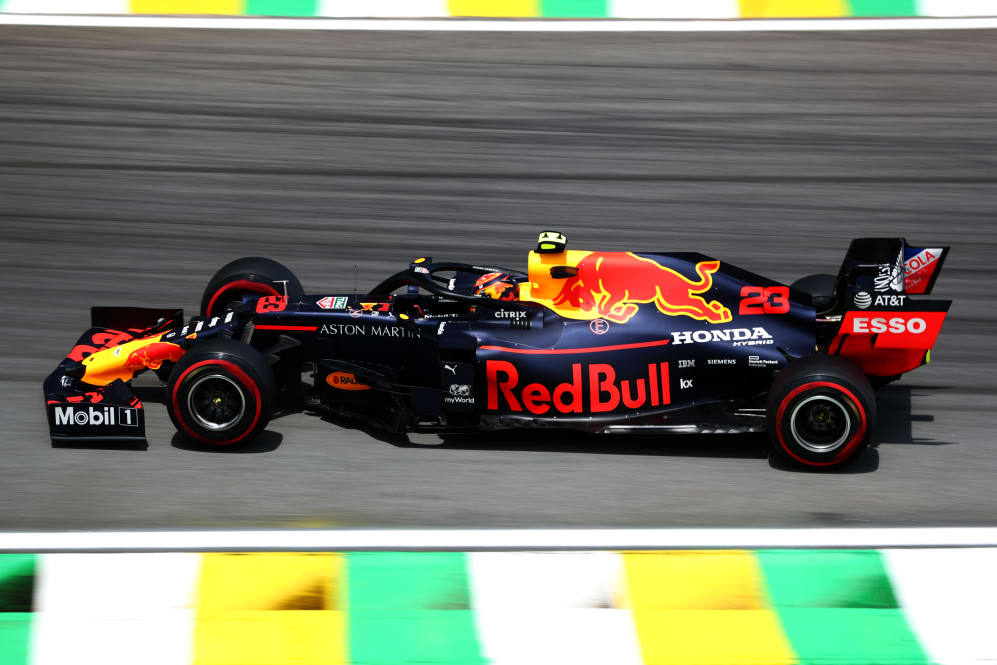 4. Bouncing back in Budapest
The weeks that followed his win in Spain proved to be a frustrating period for Latifi, who, having won in all three of the opening rounds, subsequently went four without victory.
With the summer break looming, and a time for reflection, going into that period in the midst of a barren run could have been massively damaging for the Canadian. The previous round at Silverstone had been relatively successful, with a podium to show for his efforts, but the three weekends prior to that had grated on Latifi in particular.
PODCAST: Nicholas Latifi on leading F2, working with Williams, and more
In France, he lacked the pace to compete, in Monaco, he made mistakes, and in Spielberg, he collided with his team mate, Sergio Sette Camara – through no fault of his own. So, building on his podium finish in Silverstone felt like a necessity.
By this point, de Vries had assumed control of the title fight, and Latifi's challenge had begun to wane - he required a confidence boost as much as anything. This came in spades. Not only did the Canadian win, but he done so in spectacular fashion, with a bold overtake on the Dutchman.
READ MORE: 2020 calendars confirmed for Formula 2 and Formula 3
De Vries had started on pole, but locked up towards the first corner of the opening lap and Latifi made the most of the small opening this presented to fire past into first. The lead he then built up proved too great for de Vries, who had to settle for second.
It may not have helped him to the title, but it won him plenty of admirers, with a gutsy display that shone a light on his ability to bounce back.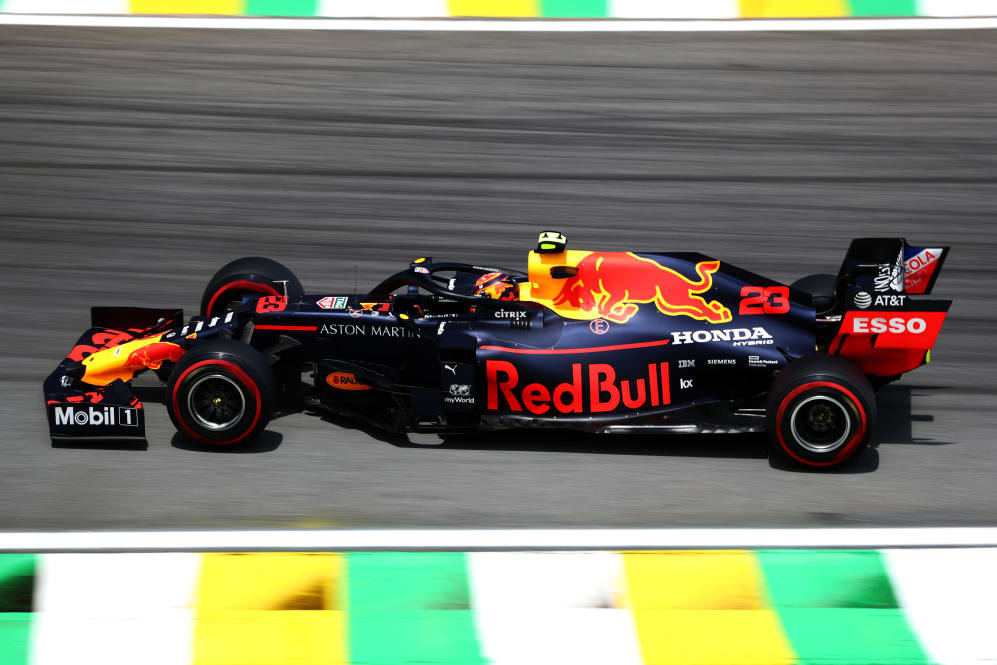 5. Becoming Williams' reserve
The 24-year-old was already well known in the Formula 1 paddock heading into 2019, having enjoyed stints as a test driver for both Renault and Force India, before Williams snapped him up as Reserve Driver in the December of 2018. It proved to be an inspired decision.
The Canadian instantly impressed the British outfit and became a valuable member of their stable, alongside drivers George Russell and Robert Kubica. He was awarded with his first Free Practice outing for the team in front of a home crowd in Canada and performed well despite his lack of experience, just two tenths off Russell in the other Williams.
This kick-started a string of FP1 runs with the team and he went on to feature in five more sessions over the season, ultimately leading to the announcement that he would be racing alongside Russell in 2020.