Feature
Biggest shocks, funniest moments, best drivers and more – Our writers reflect on an epic 2021 season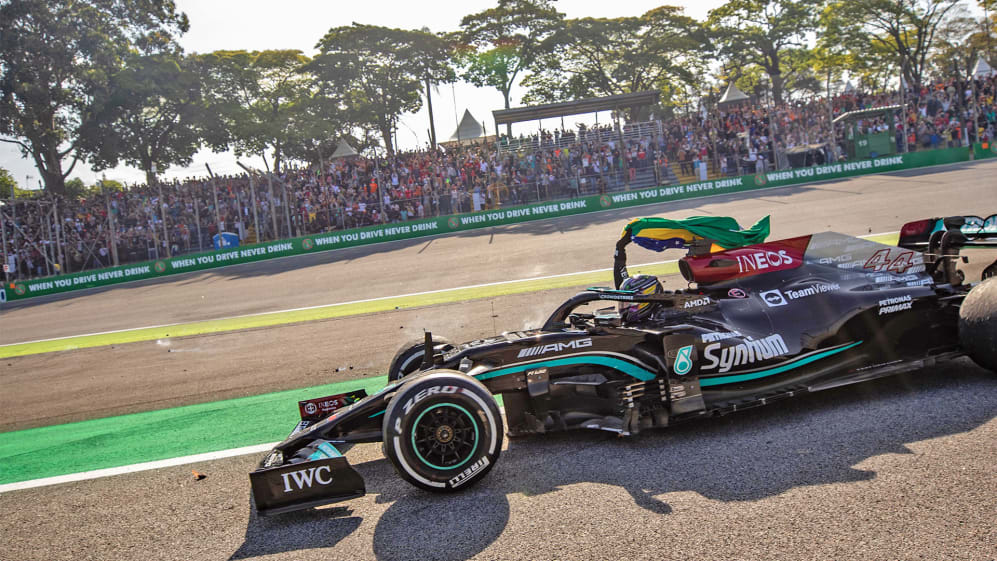 Perhaps there's never been a season quite like 2021, a year that saw controversy, barnstorming racing action and off-track hilarity in equal measure. To reflect on all that, we asked seasoned F1 journalists David Tremayne, Mark Hughes, Lawrence Barretto, Chris Medland, Samarth Kanal and Will Buxton to recount their favourite memories from an epic year.
Who were your three best drivers of 2021?
Lawrence Barretto (F1.com Senior Writer): Max Verstappen and Lewis Hamilton lock out the top two spots having delivered the most thrilling season-long championship fight F1 has ever seen. Carlos Sainz takes P3 in my book, the Spaniard delivering the ruthless consistency Ferrari recruited him for. He beat team mate Charles Leclerc in the drivers' standings to boot and added yet more evidence that, when he has a car capable of winning, he will take advantage.
FAN POWER RANKINGS: Who did you vote as the 10 best drivers of 2021?
Samarth Kanal (F1.com Staff Writer): Max Verstappen, Lewis Hamilton and Carlos Sainz.
Mark Hughes (Special Contributor): The two obvious one plus Charles Leclerc, just, over George Russell.
David Tremayne (Hall of Fame journalist): Lewis, for never giving up, giving it everything, making few driving errors. And because at 36 he's as fast and committed as he was as a 22-year-old rookie. Max, for the reasons outlined here and because he took the fight to Lewis, never willingly surrendered an inch, was always on it, and got the most out of the best car on so many occasions. And Lando Norris, because he is quick, maturing fast, admits to his rare mistakes, showed what he can do in Russia, and still doesn't realise just how good he is.
Chris Medland (Special Contributor): Max Verstappen, Lewis Hamilton and Lando Norris. The first two for very obvious reasons – they pushed each other to new heights and were an absolute level above on numerous occasions. And Norris I believe would have been 'best of the rest' without some really poor luck in the final few races. His performance and consistency for much of the year was remarkable.
READ MORE: No title, fewer wins and poles – but here's why 2021 was Lewis Hamilton's best season yet
Will Buxton (Digital Presenter): Verstappen, Hamilton and Sainz. The first two are obvious. Carlos narrowly beats Pierre Gasly and Norris for me, due to the speed with which he settled in at Ferrari, his run of impressive consistency in the points and the fact he managed to beat the phenomenal Leclerc over the season.
Which race did you enjoy most?
SK: The Emilia Romagna Grand Prix – unrelenting action and some brilliant racing to boot.
MH: For drama it probably has to be Brazil, with Hamilton trying for the impossible from the back of the Sprint car grid and then surviving the Turn 4 wheel-to-wheel battle with Verstappen.
LB: Brazil. Lewis Hamilton is at his best when his back is against the wall. Faced with an engine penalty – and then disqualification from qualifying after taking pole that created drama off-track – Hamilton made up a total of 24 positions over the F1 Sprint and Grand Prix, including passing Verstappen on track, to take a historic victory.
READ MORE: A changing of the guard? Our writers give their verdict on Max Verstappen's title-winning 2021 season
DT: Brazil. So much tension in the Lewis/Max battle, with Mercedes gaining momentum. Regardless of whether you agree with the reasons why Lewis got more penalties to add to his five for an ICE change, the way he got his head down in both the Sprint and the Grand Prix itself and came through against the odds made it one of those races that will go down in history.
CM: Jeddah. It was exhausting to cover, and wasn't always the greatest display of racing – a long list of races this season were all better on that front. But the drama that came from two drivers giving it everything as the title fight came to a head was incredible, and it just set up the finale better than we could ever have imagined.
WB: The Brazilian Grand Prix rarely fails to entertain and this year was no exception. And it wasn't just the Grand Prix but the Sprint and the entire weekend. Brilliant racing and an absolute thrill from start to finish.
What was the biggest shock?
CM: Monza. Esteban Ocon's win in Hungary is a close second, but McLaren were genuinely rapid in Monza and looked set for a potential one-two even without Verstappen and Hamilton colliding. It was the only one-two of the season, and it wasn't scored by any of the top three teams in the constructors' championship.
LB: Williams' performance this year. Not only did they get a podium at Belgium, admittedly in fortuitous circumstances, but they scored points on five other occasions to take a remarkable eighth in the constructors' championship. Considering where they've been over the last few years, that is a stunning turnaround.
QUIZ: How well do you know F1's newest world champion, Max Verstappen?
WB: Aston Martin's horror show of a season. Ocon's win. Ferrari's resurgence from a difficult start. Williams taking double figure points. It's been a year full of shocks and surprises. Perhaps the biggest of all, though, was that Toto Wolff and Christian Horner didn't actually thump each other.
MH: Probably the Hungarian Grand Prix result. Even with the top four cars out, you wouldn't have said Ocon was the most likely beneficiary but he grasped his opportunity superbly.
SK: That Red Bull-Honda ran Mercedes so close in the constructors' championship. I was sceptical over their chances of taking on the Silver Arrows and pleasantly surprised that they kept up the pace throughout the season.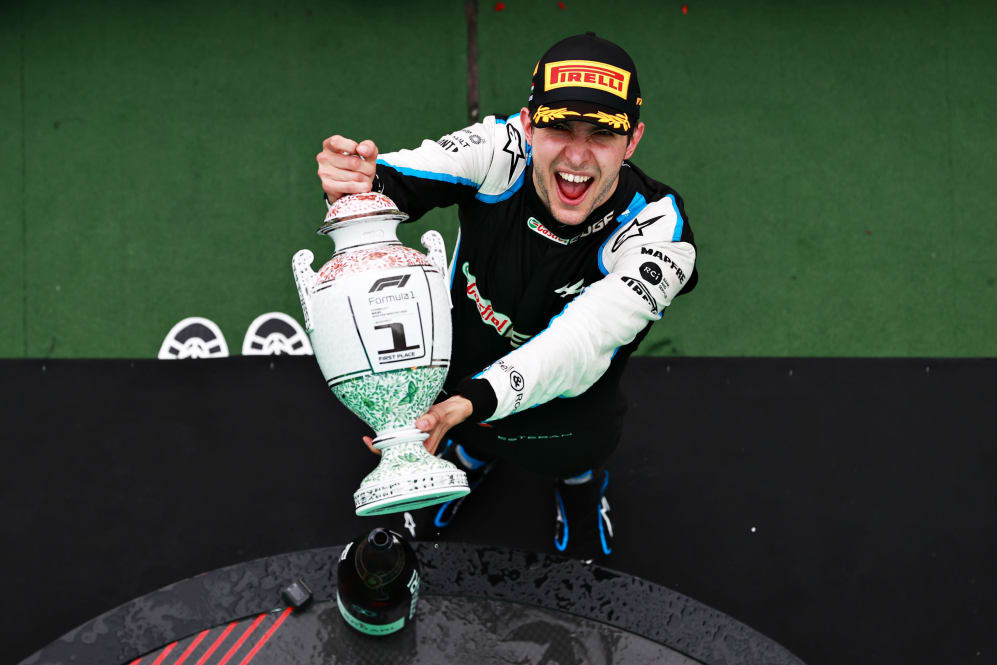 What was the best single individual drive?
SK: Lewis Hamilton's last-to-first comeback over the Sprint and Grand Prix in Brazil.
MH: If it wasn't Hamilton in Brazil or Verstappen in France, then it was probably Lando Norris in Sochi. Stunning performance.
LB: Esteban Ocon's victory in Hungary. Alpine did not have a car capable of contending for regular podiums, let alone wins, but when the opportunity presented itself in Budapest, the Frenchman seized his chance and did not make a single mistake under intense pressure from Aston Martin's Sebastian Vettel. It was a tremendous win that no one saw coming.
VOTE: What was your favourite race of 2021? It's time to pick the best Grand Prix of the season
DT: I've already mentioned Lewis in Brazil, so I'll go for Lando's in Russia. The McLaren wasn't considered a frontrunner but Lando made such great use of it all year, and I thought what he did in Sochi was superb. Yes, it went 'Pete Tong' at the end, but that convinced me that, in the right equipment, he can be a future champion.
CM: Lewis Hamilton in Brazil. I know it was split over a Sprint and main Grand Prix, and he quite clearly had the dominant package that weekend, but Hamilton produced a drive that you usually see on computer games. Twice demoted, having to clear the whole field without incident and then hunting down and eventually passing Verstappen was remarkable.
WB: Lewis Hamilton's Brazilian Grand Prix weekend was one of the most impressive things I've ever seen. Fastest in qualifying by some margin. Back of the grid in the Sprint. P5 finish. P10 start for the Grand Prix. Victory. It wasn't the broken rear wing or the engine that put in that performance. It was all Lewis.
What made you laugh the hardest?
MH: Yuki Tsunoda and his 'traffic paradise' comment from Imola, which I notice has now become something of a meme among other drivers. I heard Valtteri Bottas use it recently.
LB: Spending time with Daniel Ricciardo is an absolute pleasure. I have lost count of the number of times he's made me belly laugh, not least when he did a shoey with one of my shoes or when he used an American accent for our whole interview in Austin. He's the gift that keeps on giving.
CM: Gasly and Tsunoda playing football in Austria. To be honest, pretty much any of the joint content that was put out by AlphaTauri, but the kickabout they had in full race gear and helmets when the Euros were on was hilarious. It almost turned into wrestling and I'm amazed neither of them ended up injured!
HEAD TO HEAD: Which drivers came out on top in the battle of 2021's team mates?
WB: On Saturday lunchtimes we run tech rehearsals for the F1 TV's The Post-Race Show. It's just to ensure the systems are working and we can see and hear what's going on. And they are my favourite part of the weekend. Every single one of them ends up in chaos with the whole crew in hysterics, members of the team pretending to be drivers for interviews, things going wrong, a lot of swearing and very silly jokes.
You'll never see the outtakes, which is probably a good thing, but it's just huge fun. We are a small but very hard-working team, and these moments with my F1 family and the moments of joy and laughter on what has been a really tough season on us all, resonate as my favourite and fondest memories. And the times in the year where we could all let go and just laugh.
SK: Kimi Raikkonen and Antonio Giovinazzi scaring each other around Jeddah. Those two Alfa Romeo drivers cracked me up – and I'm sad to see them go.
Which driver or team needs to do better in 2022?
DT: Checo Perez. Yes, he finished fourth overall and his 'sporting' delaying tactics on Lewis may have affected the ultimate outcome in Abu Dhabi. But like Valtteri Bottas at Mercedes, Red Bull's number two wasn't able to back his team leader often enough in either quali or races.
SK: Aston Martin. They had far more in the tank than a P7 finish and to see the once mighty midfield challengers score half the points of AlphaTauri is worrying. But after listening to Lawrence Stroll on Beyond The Grid, I'm convinced they'll be fighting fit in the future.
READ MORE: Max Verstappen's five best wins on his way to the 2021 World Championship
CM: There's a few candidates, but while the drivers are certainly delivering, I'm going to say Ferrari as a team. That might seem odd, as 2021 was such an improvement after their fall from grace last year – but it's still a long way from where Ferrari were in 2019.
LB: Aston Martin entered this year with high hopes after a stunning 2020 campaign as Racing Point, but they have struggled for performance all year. Seventh in the constructors' championship is nowhere near good enough for billionaire owner Lawrence Stroll.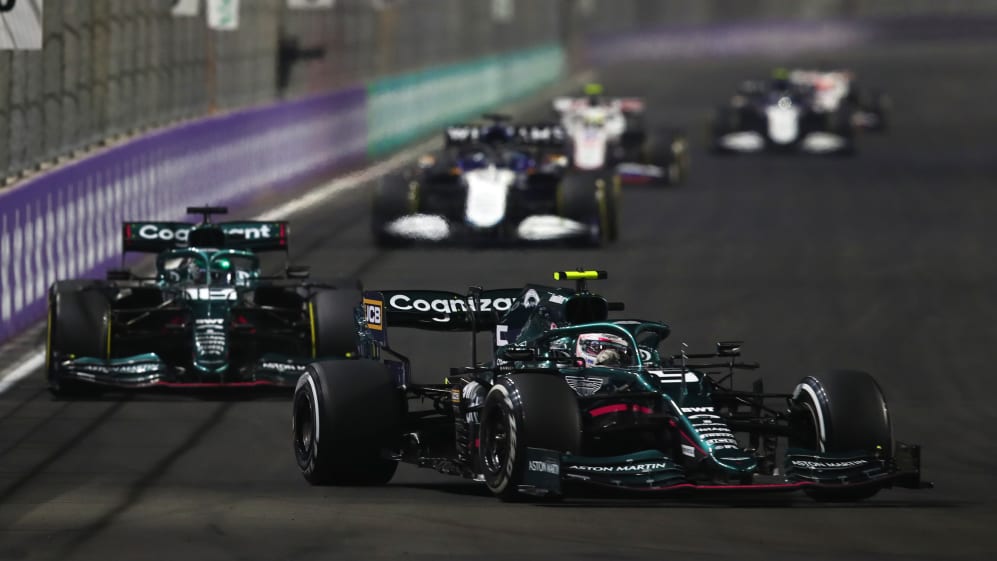 WB: Aston Martin. After years of showing how much they could achieve without the budget of the top teams, their first real season with a decent budget saw them plummet to the bottom of the midfield. They must recover their focus, draw on their strengths and remember what it was that made them such a powerhouse in the first place.
WATCH: The top 10 most dramatic moments of the 2021 F1 season
MH: I'm so looking forward to Williams continuing to emerge out of their doldrums, and even without the presence there of George Russell, I'm hoping that they will.