Feature
5 key reasons why the F1 pecking order could be shaken up in 2021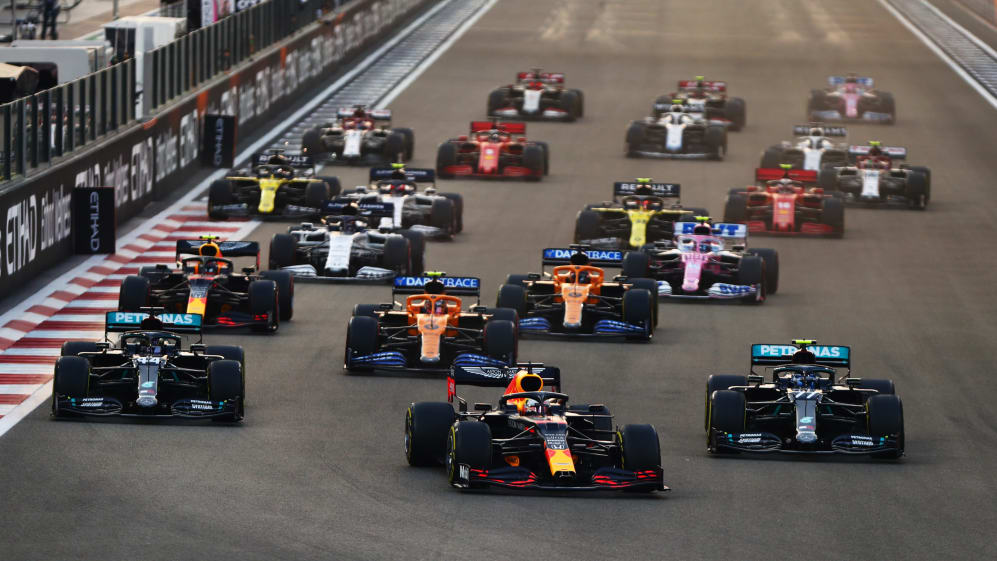 There's been plenty of chatter over the winter that the 2021 Formula 1 season could be a copy-and-paste of the 2020 pecking order courtesy of a pandemic-inspired regulation which requires significant carryover of car parts from last year to this. But don't be fooled – here are five reasons why the pack could get a reshuffle this year…
1. Same chassis but big aerodynamic changes
Teams are required to carryover their 2020 chassis for this upcoming season, a move that has saved a huge production effort and allowed them to bring over mechanical internals, which in turn has saved great expense.
But that does not mean the cars will be exactly the same. As well as teams being permitted to make changes to all aerodynamic surfaces of the car, there are four other big aero changes which could have a big impact on the pecking order. The first is a triangular chunk, just in front of the rear tyres, which has been lopped off – and according to Mercedes technic chief James Allison – will take away around a second of lap time from the car.
READ MORE: Allison says creation of 2021 Mercedes 'every bit as difficult' as previous years, despite chassis stability
Then the little winglets or fins on the rear brake duct, which will further reduce the amount of downforce a car can create, have been shortened, while the diffuser fences have been hacked back, which will mean cars shedding yet more downforce. And finally, the slots at the front of the floor are no more.
These may sound like minimal changes – but get these wrong and you'll have a significant downforce disadvantage to your rivals, as well as suffering all sorts of balance headaches, which will make life pretty miserable for the drivers and engineers alike. But get the changes right – and find ways to claw back the downforce lost in other ways – and you could vault up the standings.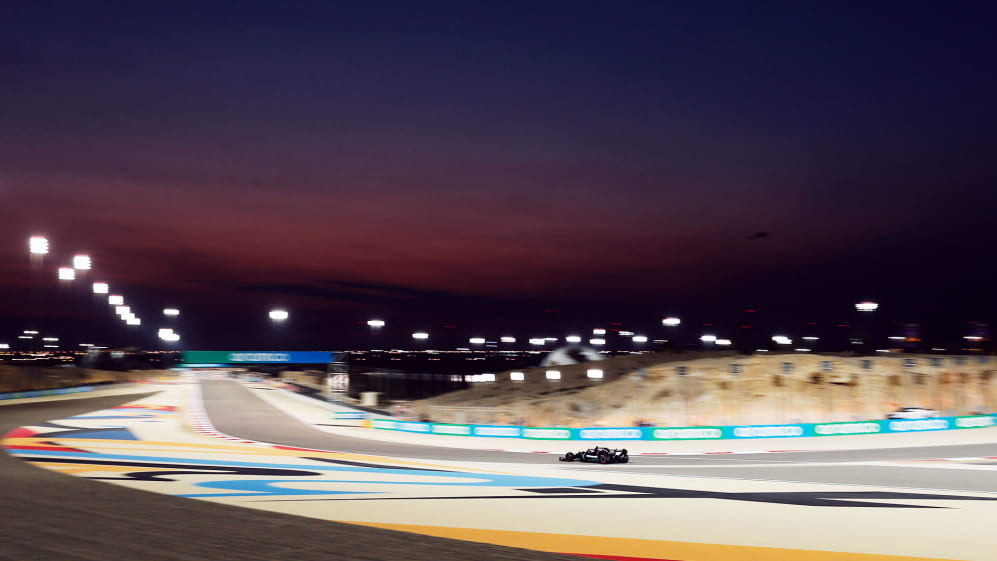 2. There's less time to test the new cars
If a team goes in the wrong direction with their new machine, pre-season testing offers an opportunity to minimise the pain and right some of the wrongs. That remains the case this year, but the amount of testing time has been slashed dramatically.
In years gone by, there were three four-day tests, giving each team 96 hours of running to refine their packages and bounce back from setbacks. There were usually a fair few days in between, as well, so teams could make changes back at the factory and try to recover from any major problems.
READ MORE: 5 bold predictions for the 2021 F1 season - how many will come true?
But over the years, testing has been cut, so much so that this year, there are only three days of testing, meaning each driver will only get a maximum of 12 hours running. Suffer a sizeable problem that robs you of a day, and some teams and drivers may enter the first race in Bahrain with little to no running of their evolutionary package. So if any of them have taken a wrong turn over the winter, they will have very little opportunity to get back on course quickly.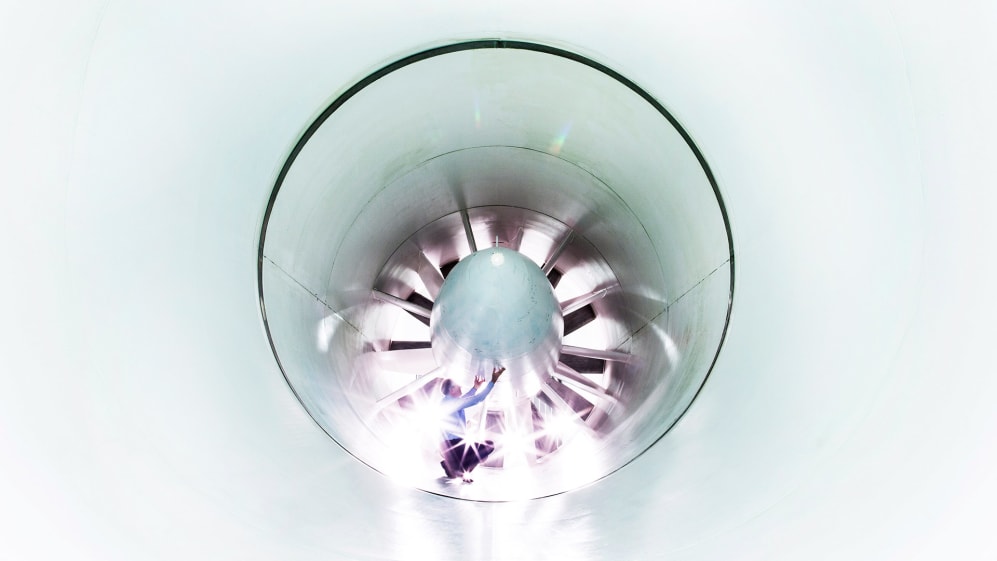 3. New aero testing rules kicking in
A painful first race usually doesn't mean your season is over before it starts, as aggressive development through the year – if you go in the right direction – can help a team improve its position in the pecking order. But this year, once again, things are tougher.
Engine development – aside from work on reliability – is outlawed during the season, while teams have one hour less of practice per race weekend, with Friday's sessions reduced from 90-minutes to an hour. Typically, teams use those two Friday sessions to test new bits, given there is no in-season testing allowed, while trying to balance their preparations for the weekend.
However, it may be that teams won't develop their 2021 cars at all, instead choosing to use all their wind tunnel and CFD testing time for their 2022 machine – which will be subject to sweeping new technical regulations.
Add into the mix the new Aerodynamic Testing Restrictions that are coming into force, which sees a team's development allocation defined by where they finished in the constructors' championship in the previous year, and you could see a team that is struggling at the start, still struggling at the end if all focus is on 2022.
READ MORE: How F1's new sliding scale aero testing rules work – and what impact they will have on racing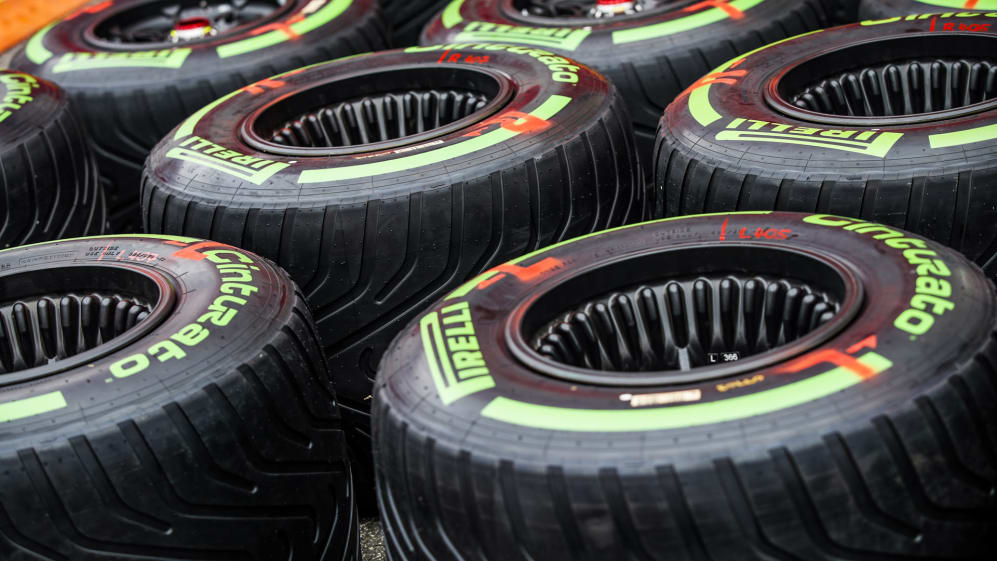 4. New tyre compounds to get to grips with
Pirelli have had a tough challenge on their hands. Their 2019-spec tyres were due to be retired at the end of 2020, and replaced by 18-inch tyres for the new F1 regulations. But the coronavirus pandemic delayed the new rules until 2022, meaning the current generation of rubber was required for an unexpected third year.
Moves have been made to cut downforce, to avoid putting too much strain on the tyres, with Pirelli doing what they can with the current rubber to improve the construction in terms of integrity for this coming season.
READ MORE: 10 things every F1 fan should be excited for in 2021
The reduced amount of testing means F1 teams will have limited on-track experience with Pirelli's more robust 2021 compounds. They'll get three days of running in Bahrain, having had a limited amount of sets to run in practice in Portugal, Bahrain and Abu Dhabi last year.
With that in mind, they have had to stretch out the minimal data they had gathered and combine that with the information Pirelli supplied them to try and optimise their new car around the new-look rubber.
But the car/tyres relationship is a sensitive and hugely important one, and, as ever, the new compounds will work differently depending on the characteristics of each team's car - and there's no guarantee those behaviours will be the same as they were last year...
5. Driver and power unit switches
We've got three new faces on the grid this year – Mick Schumacher, Nikita Mazepin and Yuki Tsunoda – plus a flurry of familiar faces in different colours – Carlos Sainz, Sebastian Vettel, Daniel Ricciardo and Sergio Perez are all switching teams – and old favourite Fernando Alonso making a return.
With so much upheaval, there's plenty of scope for the pecking order to change. With so little testing, those in new offices might need a little longer to get acquainted with their new surroundings, but those who get up to speed quickly could benefit with some good early results.
READ MORE: How McLaren emerged as Mercedes and Red Bull's biggest threat – and why they could be a factor in 2021
And changes aren't just limited to personnel, with McLaren reigniting their engine partnership with Mercedes for the first time since 2014. They've had to use their development tokens to help best integrate the new power unit into the back of a chassis that needed to be carried over – the idea when signing the Mercedes deal was that the arrival would coincide with the new regulations and a brand new car for a more seamless transition – so this is something of a compromise.
But having the class-leading power unit will be a big boost to the rebounding team, who finished third in the constructors' championship last year, with technical chief James Key having said the MCL35M is pretty much an all-new car because of the revisions needed to accommodate the new engine.