Allison says creation of 2021 Mercedes 'every bit as difficult' as previous years, despite chassis stability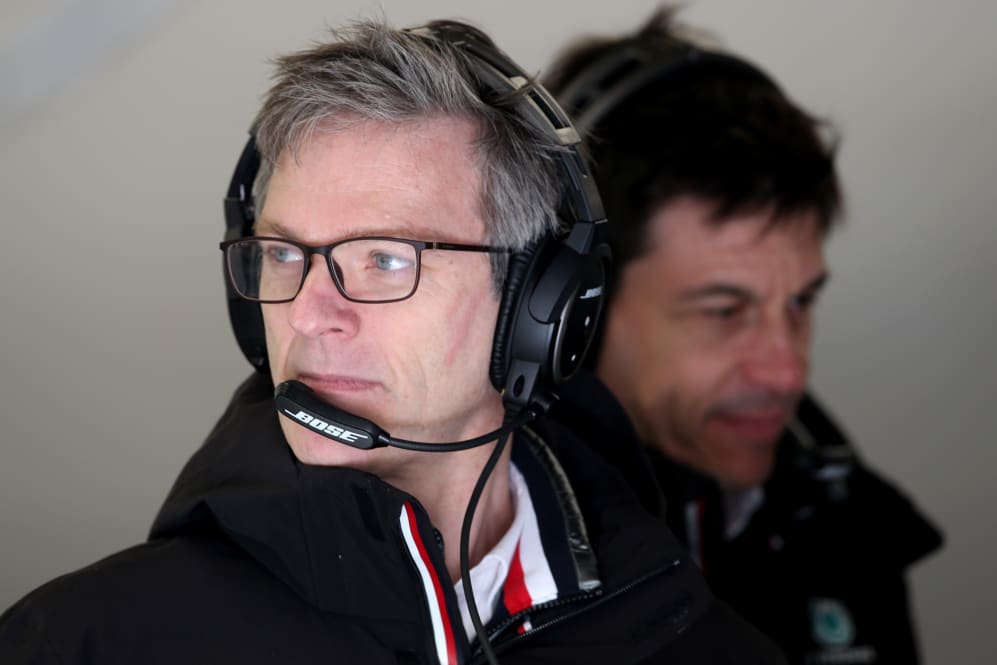 With the basic 2020 chassis set to be carried over into the 2021 Formula 1 season, fans might be tempted to assume that the teams had been able to take it easy this winter. But according to Mercedes Technical Director James Allison, the work rate over in Brackley has been just as intense as any other season.
It was decided in the wake of the arrival of Covid-19 that the radical new F1 rules – originally slated for 2021 – would be pushed back until 2022, with the 2020 chassis put to use for another year in 2021. But although he admitted that not making a brand-new chassis for this season had been "very, very unusual", Allison said that the change hadn't afforded Mercedes the luxury of taking their feet off the gas.
READ MORE: Wolff reveals positive Covid test earlier in January and says legal 'curveballs' behind Hamilton contract delay
"We found ourselves in this very, very unusual position over the winter of not having all the normal stresses and strains on the organisation of the huge production effort of making a new chassis… because many of those aspects of the W11, our 2020 car, were simply inherited in 2021 by the W12," said Allison, in video released by Mercedes.
"[But] it's been a really unusual, unfamiliar but intense winter development period for this new car… [and] I say intense, because although bits of this car have carried over, the challenge of getting it ready for a new season has been every bit as difficult as it normally is because a lot has changed."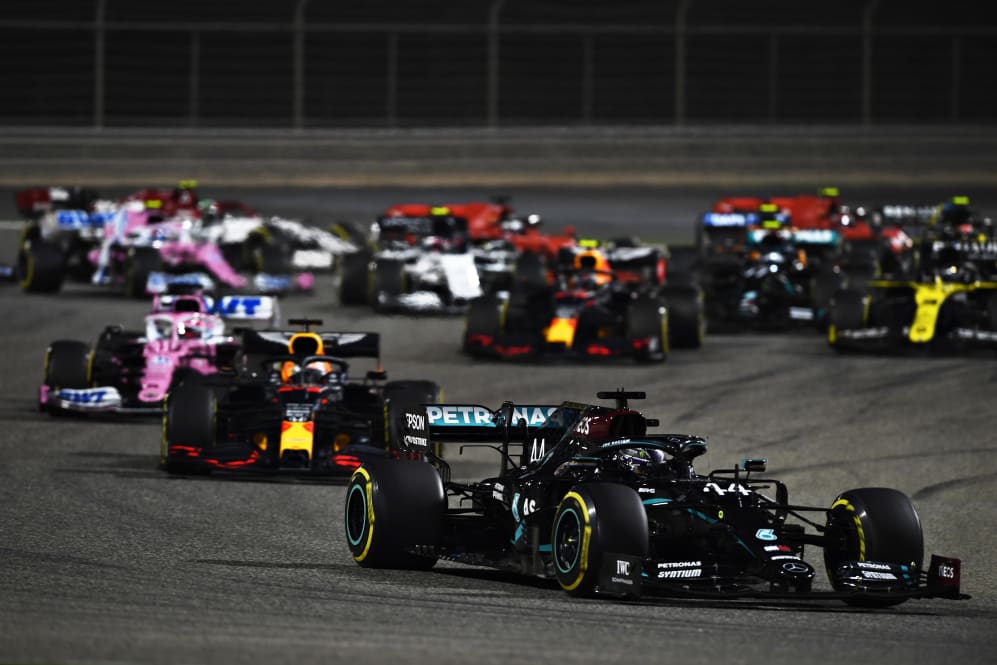 With the cars having received subtle aerodynamic tweaks for 2021 – chiefly a reduction in the floor area (which Allison estimated on its own would cost the team a second a lap), a shortening of the brake duct winglets and diffuser fences, as well as a ban on the floors' complex slot arrangements – Allison said that it was these changes that had been the main preoccupation of his team in Brackley.
READ MORE: Aero tweaks, new tyres and the cost cap – The 2021 F1 rules and regulation changes you need to know about
"The combination of those four effects in their rawest form… brings the performance of the car way back to sort of somewhere near 2019 levels," said Allison. "It's been our challenge over the weeks since those rules… were set in stone to try to recover as much of the performance as possible.
"That has been quite an entertaining ride in the wind tunnel and in CFD [Computational Fluid Dynamics simulations] to try and make sure that we get that performance as far as possible back onto the car."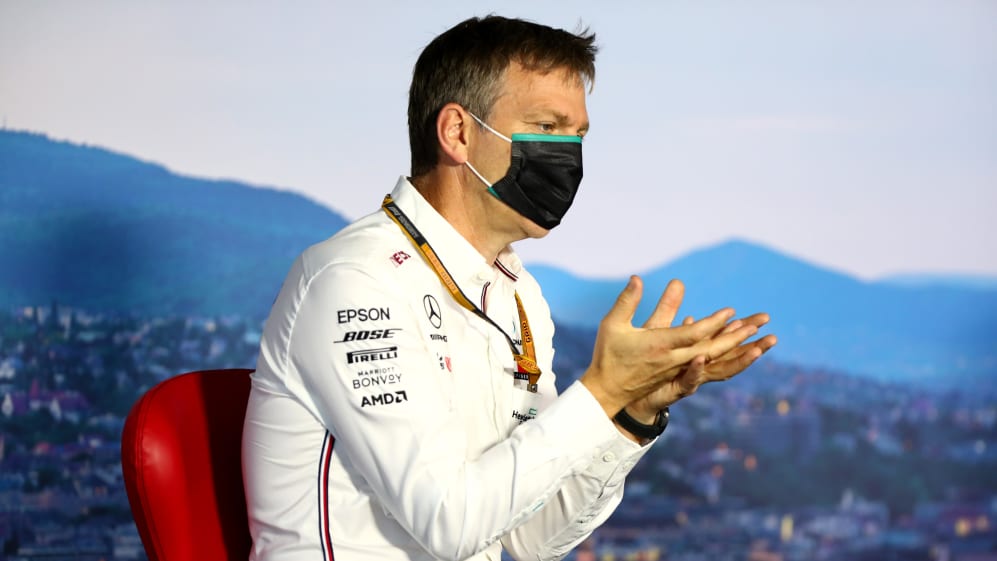 Allison also highlighted changes to the cars' minimum weights, the prospect of new Pirelli tyres, and the challenge of extracting ever more power from the team's 1.6-litre turbo hybrid V6 power unit – as well as the introduction of F1's first ever cost cap and a new sliding scale for aerodynamic testing – as other key challenges Mercedes had had to face.
READ MORE: The 2021 F1 cost cap explained – what has changed, and why?
But there was one change in particular that Allison admitted he felt a twinge of sadness about, namely the rule outlawing Mercedes' Dual Axis Steering system, or DAS, which Allison said had been a useful tool in Mercedes' dominant claiming of their seventh straight drivers' and constructors' titles in 2020.
"Sadly… we say goodbye to an old friend from 2020 which was the DAS system, which is a shame for us because that was a useful thing on our car," said Allison. "It brought us good performance in many tracks last year and so it's with a little bit of sadness that we say goodbye to it. But that's the rules and we go into 2021 with a conventional steering system like everybody else.
READ MORE: 'We knew we had to keep our edge' - Lack of complacency key to Mercedes' seventh title, says Allison
"The rules are very, very different for 2021, the work we've had to do has been very wide reaching and we hope we have done enough to stay successful," Allison added.
"But as ever at this time of year we are just full of the anxiety and excitement of waiting to find out whether all this investment that we have made into the new car will indeed pay off with a challenger that is capable of fighting from the front."
Meanwhile, one other question mark still hanging over the Mercedes camp is the thorny issue of Lewis Hamilton's contract, with the world champion yet to put pen to paper to sign up alongside Valtteri Bottas for the 2021 season – starting in just over two months' time…