Feature
5 questions Lewis Hamilton's rivals will be asking this off-season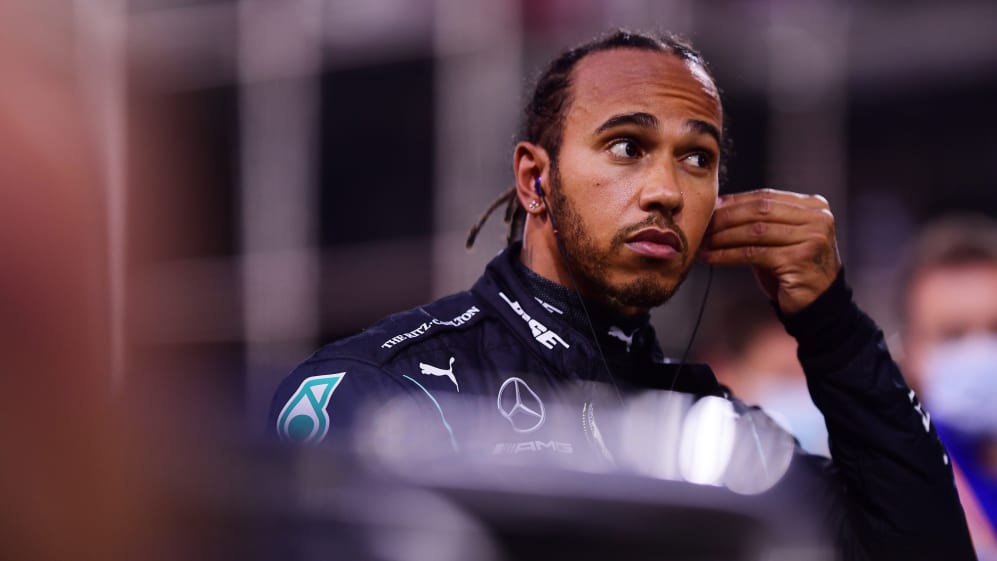 They would have been expecting it, but earlier this week Lewis Hamilton's fellow F1 drivers were given the confirmation – the seven-time reigning world champion would indeed be defending his title in 2021 with Mercedes after signing on the dotted line of a new contract, albeit only for a single season. So what will be going through his rivals' respective minds as they prepare to take the fight to him once again?
1. Has the reigning world champion peaked?
Hamilton certainly doesn't think so, the Briton saying in Turkey "I haven't hit my limit yet".
Last year, Hamilton won 11 out of 16 races he contested (he missed one after testing positive for Covid 19) meaning he ended the year with a remarkable win rate of 69%, the best of his career by 11%.
It improved his overall win rate to 36%, meaning on average he triumphs at least once every three races. Only Juan Manuel Fangio has a better record (47%) but he contested just a fifth of the number of races Hamilton has clocked up.
When pushed harder than ever by team mate Bottas in 2020, he didn't flinch but instead lifted himself to another level. Sure, he was beaten sometimes by Bottas, particularly in qualifying, but he always hit back. There was not a single moment in 2020 where you thought Hamilton was tapering off.
With that in mind, there's no evidence to suggest he has peaked. If anything, he's on a trajectory that will see him get even better – which is naturally not what his rivals will want to hear.
READ MORE: Why Hamilton's new Mercedes deal is only for one year – and what it means for 2022
2. Will Mercedes still have the fastest car?
Since the turbo hybrid era began in 2014, the Silver Arrows have been in charge, winning every drivers' and constructors' championship, with only fleeting and irregular threats from chief rivals Ferrari and Red Bull.
Red Bull ended last season in Abu Dhabi with victory, at a venue which had previously been a Mercedes fortress. That's encouraging of course for the neutral, but the reality is Mercedes eased off the development push for 2020 several months before to turn their attention to this year's campaign.
READ MORE: 'Lewis needs to decide what his future holds' says Wolff after Hamilton signs one-year Mercedes deal
There's a large carryover of car parts, to save costs in what is essentially a holding year until the sweeping new rules in 2022, but aerodynamic development is still hugely important with two tokens available for changes while the rules dictate some tweaks, in particular surrounding the floor area to cut downforce.
Having switched focus early and shown since 2014 that they are capable of reacting to regulation changes with ruthless efficiency, you'd expect them to retain their place at the head of the field. It's up to Red Bull, Ferrari and the rest to have done a better job over the winter to close the gap.
3. How much longer will Hamilton race on?
Well, we know he'll definitely be competing this year, paving the way for him to secure what would be an unprecedented eighth world championship – and seventh in eight years.
Given the run he's on – Hamilton has won 73 of the 138 Grands Prix that have taken place since the start of 2014 (a win percentage of 53%) – why leave now, even if the 2022 regulation change could mix up the order?
He'll be 37 next year, which these days is not old for a F1 driver – Kimi Raikkonen will be 42 at the end of the year, Fernando Alonso will be 40 – and it's unlikely Hamilton's level will drop off a cliff, so he could conceivably go on for three or four more years from 2022.
READ MORE: Arise Sir Lewis! Hamilton to be awarded knighthood after historic seventh world title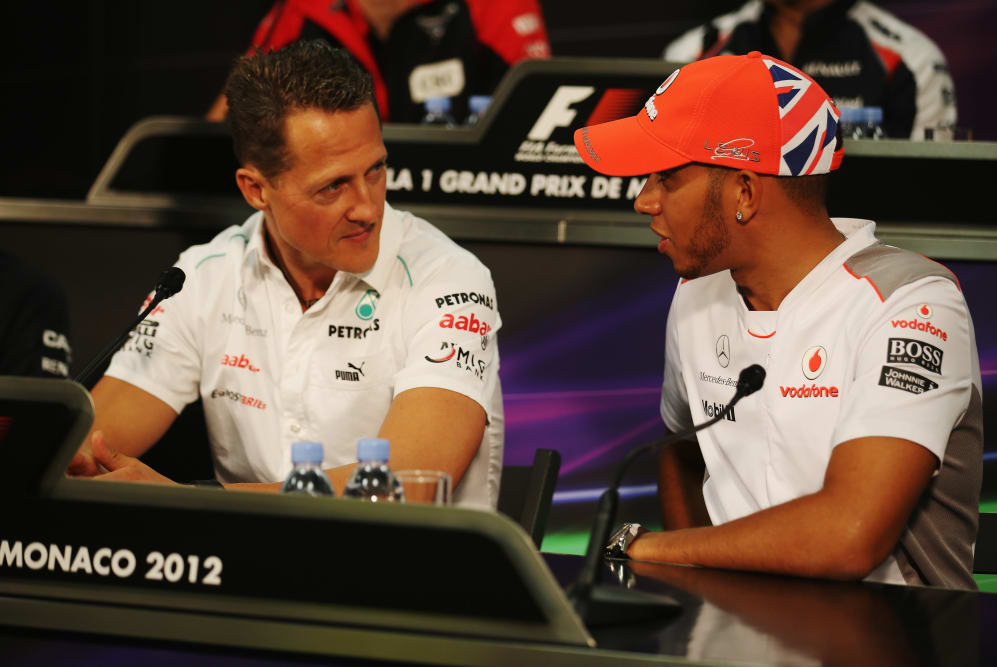 Will he want to, though? There's a school of thought that that his first target will be to win eight titles, to move clear of Michael Schumacher at the top of the pile, with anything else a bonus thereafter.
He said last year that he has the motivation to go on for several years yet.
Ten titles must be on his radar, especially if Mercedes continue to give him a package to fight at the front. And with F1 pushing to close the field in the medium to long term, there may never again be the level of dominance that Mercedes are enjoying – which would make toppling Hamilton's hefty title haul very difficult indeed.
There are other things Hamilton has his eye on outside of F1, so should he end up with an uncompetitive package, there's no need for him to hang around. He can continue as an ambassador for Mercedes long after he's stopped racing, including working with them to promote diversity and inclusion, while pursuing the plethora of other projects – like fashion and music – he so brilliantly juggles.
4. Will his motivation be the same after seven titles?
The very fact Hamilton turned up in Abu Dhabi – despite clearly looking drained from his bout of coronavirus with the title already run – and then still managed to score a podium should tell you all you need to know about his motivation.
Hamilton is among a small group of extraordinarily talented athletes who refuses to accept defeat and exists to claim victory no matter what obstacles are put in front of him. Obstacles, in fact, serve as extra motivation.
READ MORE: The Top 10 F1 drivers of 2020 - as chosen by the drivers
Sure, winning seven titles is great – but that's already forgotten because he has a new challenge: to win this year's championship. He's performed a reset and nothing before matters. Everyone starts from zero and he wants to win everything again.
So no, his motivation won't be the same – it'll be even stronger and he has no intention of taking his foot off the gas in pursuit of perfection.
5. Is there a chink in his armour?
When we spoke after his seventh title win, Hamilton said that every year, he writes down where he's not great and looks at ways to improve. So that suggests there are areas where there are imperfections – at least in his own mind.
But if there genuinely are, he keeps them brilliantly hidden.
Hamilton rarely makes mistakes – and if he does, it's almost never in a race situation when it really matters.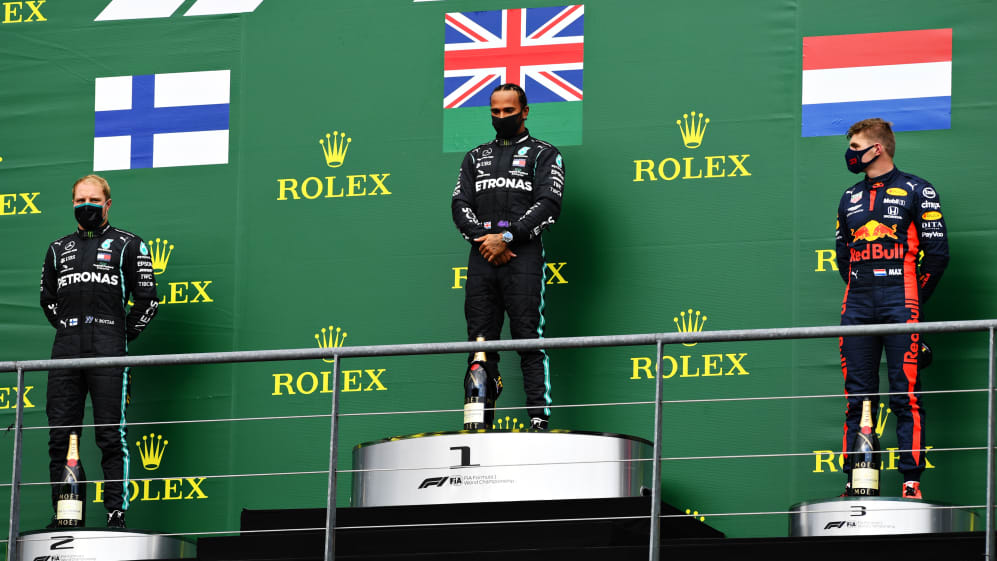 Year-on-year, his race-craft gets better. His form over one lap when he's on it – and that's most of the time – is insanely good. And when the wet stuff falls, there is simply no one better.
We haven't seen him under pressure consistently enough over the last seven years. When that happens, as we saw in 2016 with Nico Rosberg, he can be beaten.
So it's up to Bottas to make the most of his package and his rivals to build a car good enough if there's a hope of exposing a chink. Even then, there's every chance he'll still find a way to win – but at least he'll have had to work even harder for it.
READ MORE: Hamilton vs Verstappen, and 6 more rivalries set to dominate F1 in 2021