Feature
ANALYSIS: Why Hamilton's new Mercedes deal is only for one year – and what it means for 2022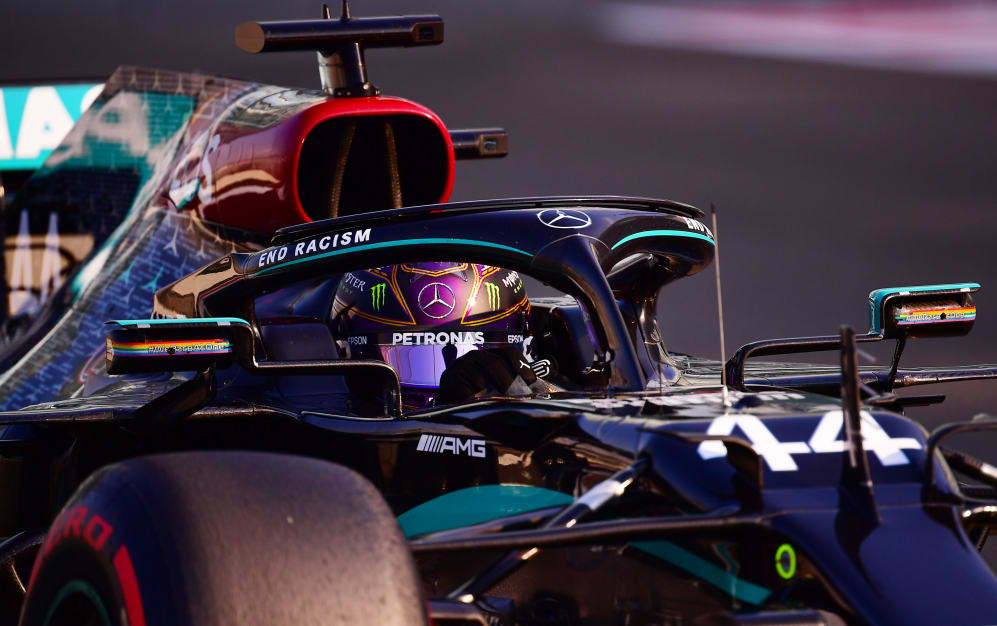 After months of speculation, Lewis Hamilton and Mercedes have finally put pen to paper on a fresh deal that will extend their already immensely successful partnership for another season. But this new arrangement raises a few questions of its own...
Why did Hamilton and Mercedes only confirm for 2021?
All of Hamilton's previous contracts have been multi-year deals, so it is somewhat of a surprise that his latest arrangement is only for a single season, committing him to the Silver Arrows until at least the end of the 2021 season.
READ MORE: Lewis Hamilton and Mercedes agree new contract for 2021
Formula 1 contracts are complicated beasts and it's likely that there are options that can be triggered to allow a continuation into 2022 and potentially beyond if both parties agree.
Hamilton and Mercedes have long said they wanted to continue together – with Mercedes boss Toto Wolff saying on Monday in a video call with selected journalists that "there was never a moment when we thought he (Hamilton) wouldn't sign" – but it is believed to be the finer details that were holding up getting a deal over the line.
The difficulty for the two sides was that there was a hard deadline that was fast approaching. The season begins next month, with the team's launch just three weeks away, so they needed to get something done. With this in mind, Wolff said Hamilton and the team "jointly" agreed a one-year deal was the way forward.
READ MORE: Champions Mercedes confirm launch date for 2021 F1 challenger
What are the benefits of a shorter term deal?
It's clear that neither Hamilton nor Mercedes could agree on certain things, otherwise a deal would have been done much sooner to save everyone grief and frustration.
This arrangement, while not ideal, gets them sorted for this season so they can switch their attention to preparing for the coming campaign while also giving them both breathing space to work out what shape a longer term arrangement will take.
Hamilton has said he wanted his next deal to not just focus on him and his personal arrangement with the team but also have wider scope, such as continuing their combined support of diversity and inclusion.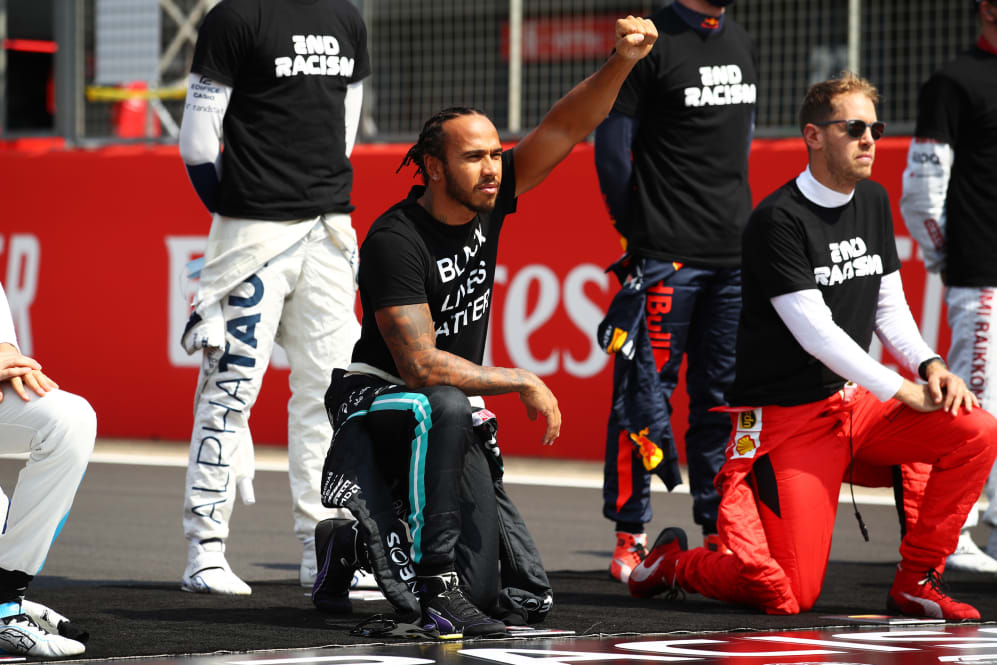 This new arrangement does that, with Mercedes saying a "significant part" of the deal centres around this with the duo launching a foundation dedicated to diversity and inclusion in F1. This is a long-term arrangement, which suggests they want to work together for the foreseeable future. What form that working relationship takes, though, remains up for discussion.
For Mercedes, they get the most successful driver on the grid for another campaign, as they look to continue their unprecedented dominant run in the championship, while also allowing for more time to assess the global economic situation as the battle with Covid-19 continues.
READ MORE: Hamilton vs Verstappen, and 6 more rivalries set to dominate F1 in 2021
What are the downsides of a short deal?
They are essentially kicking the can down the road.
For the last 12 months, Hamilton and Wolff have been bombarded by questions about the Briton's future. This new deal will ease the pain temporarily, but it won't be long before they start being asked about 2022, when new sweeping regulations are coming in.
There are risks for both sides for such a short deal. Hamilton could decide to leave Formula 1 or pursue options with another team, and that gives him some leverage in discussions.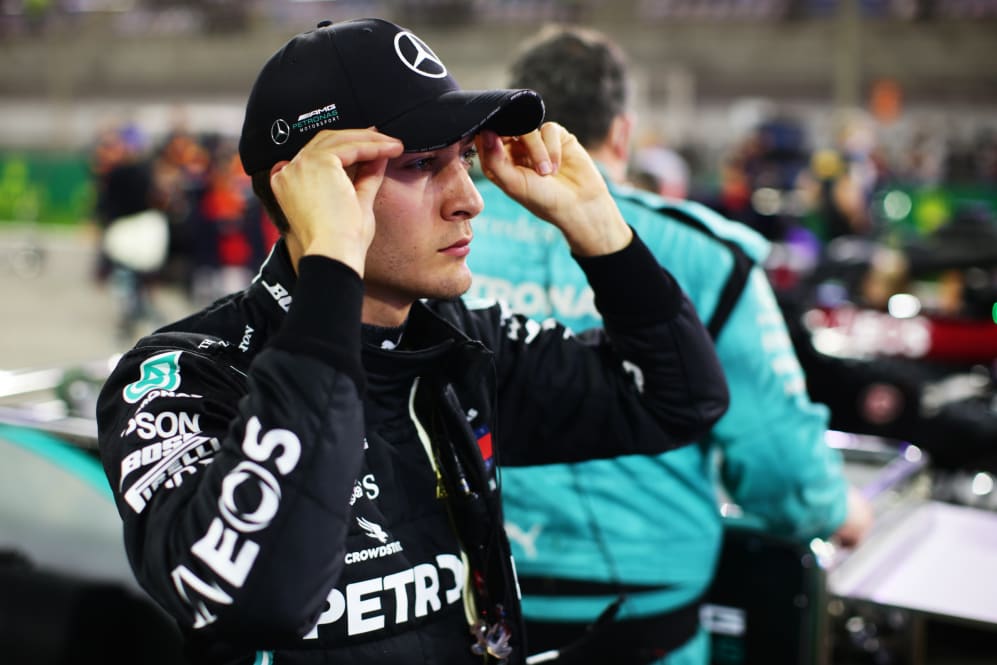 However, Mercedes may decide that the time is right to promote George Russell at the end of the year, or make a play for another driver elsewhere on the grid, giving them some leverage.
With such dramatic changes to the regulations, stability would likely be favoured by Mercedes, while Hamilton will know that given the resources and success of the team in recent times, they will be best placed to react to such a change and thus give him the best shot in a championship.
What does this mean for Hamilton's next contract?
Wolff said that he and Hamilton hadn't set a deadline for any new deal, but they had "learned a lesson" and mutually agreed that they did not want to leave it as long next time – with this most recent contract delayed because of Covid which made meeting up difficult, while Hamilton and Wolff both testing positive for the virus at different times delayed things again.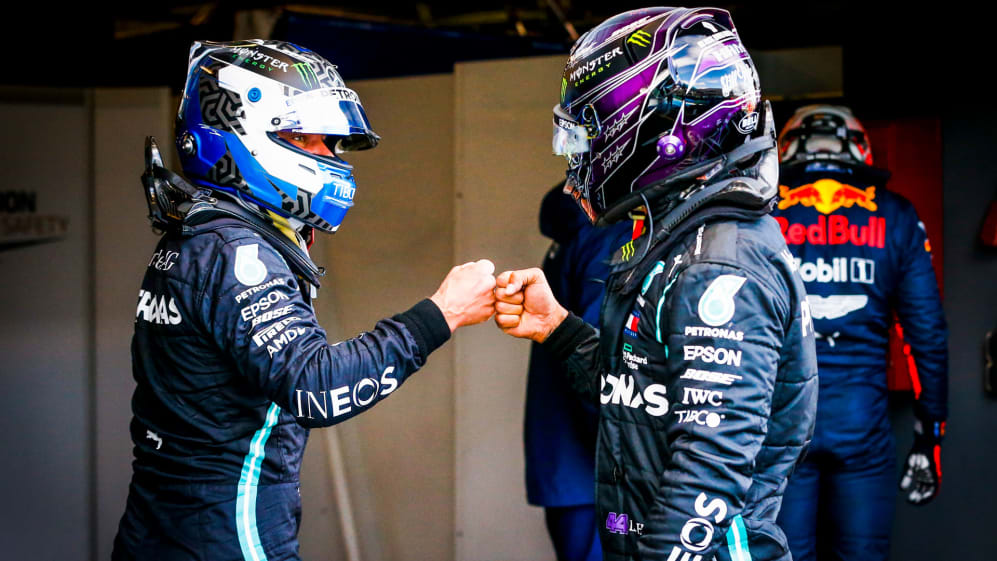 The team boss added that the next deal will be dependent on Hamilton deciding what he wants to do beyond this year, and Mercedes deciding what drivers they want.
He insisted they are committed to Hamilton and Valtteri Bottas this season and will have the first discussions with them about the team's future, but he added that they are also aware younger drivers, such as George Russell, are the future.
Plenty, then, to discuss over the next few months – but for now, it's as you were at Mercedes, with Hamilton targeting an unprecedented eighth world championship.
READ MORE: 10 things every F1 fan should be excited for in 2021