'Lewis needs to decide what his future holds' says Wolff after Hamilton signs one-year Mercedes deal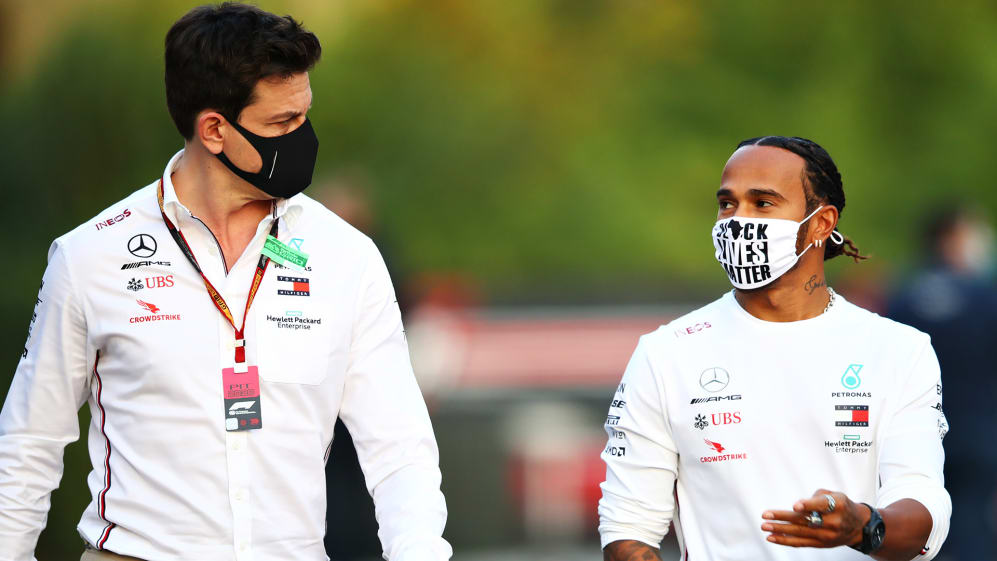 That Lewis Hamilton would sign a new deal with Mercedes was not a surprise, but the fact that it was only for one year certainly was. And his boss Toto Wolff says the ball is now in the seven-time world champion's court as to what he does at the end of the coming campaign…
READ MORE: Lewis Hamilton and Mercedes agree new contract for 2021
Hamilton joined Mercedes in 2013 from McLaren, embarking on a stellar run that has seen him win six of the last seventh world titles while playing a key role in Mercedes winning all seven of the constructors' championships since the hybrid turbo era began in 2014.
Staying on made sense for both sides, but with the lack of time to get a deal done – they only started talking about the extension properly just before Christmas, with the season set to start next month – Wolff said he and Hamilton decided to get a one-year deal done first and worry about the rest later.
READ MORE: ANALYSIS - Why Hamilton's new Mercedes deal is only for one year – and what it means for 2022
"We jointly agreed on a one-year deal. First of all, there is a substantial regulation change in 2022 and we also want to see how the world develops, and the company," Wolff told selected media on Monday after the announcement.
"On the other side, because we kept it very late, we wanted to discuss the contract at the end of the season between the Bahrain races and then obviously Lewis didn't feel well [Hamilton tested positive for Covid-19 in Bahrain] and in the end we started our negotiation and conversation just before Christmas and it was important to get it done as soon as possible. In that respect, we thought let's postpone the conversation about 2022 and onwards to a later stage in 2021."
READ MORE: Champions Mercedes confirm launch date for 2021 F1 challenger
Should Hamilton win the championship this year, it will an unprecedented eighth triumph and cement his place as one of the greatest – if not the greatest – in the history of F1. Regardless of whether he wins or not, Hamilton – and indeed Mercedes – will have some big decisions to make this year.
"Lewis needs to decide what his future holds for him, which is why I wouldn't want to comment on where Lewis stands," said Wolff. "On the other side, the team needs to decide long term what we are going to do about drivers. Valtteri [Bottas] and Lewis have our 100% commitment and loyalty for 2021, we will support them with everything we have.
"We will then look beyond this year and say what is the line-up we imagine in 2022 and onwards. Our first discussions are going to be with Valtteri and Lewis in respecting our values or loyalty and integrity but on the other side, the young drivers are the future and therefore we need to consider how we want to set ourselves up for the years beyond."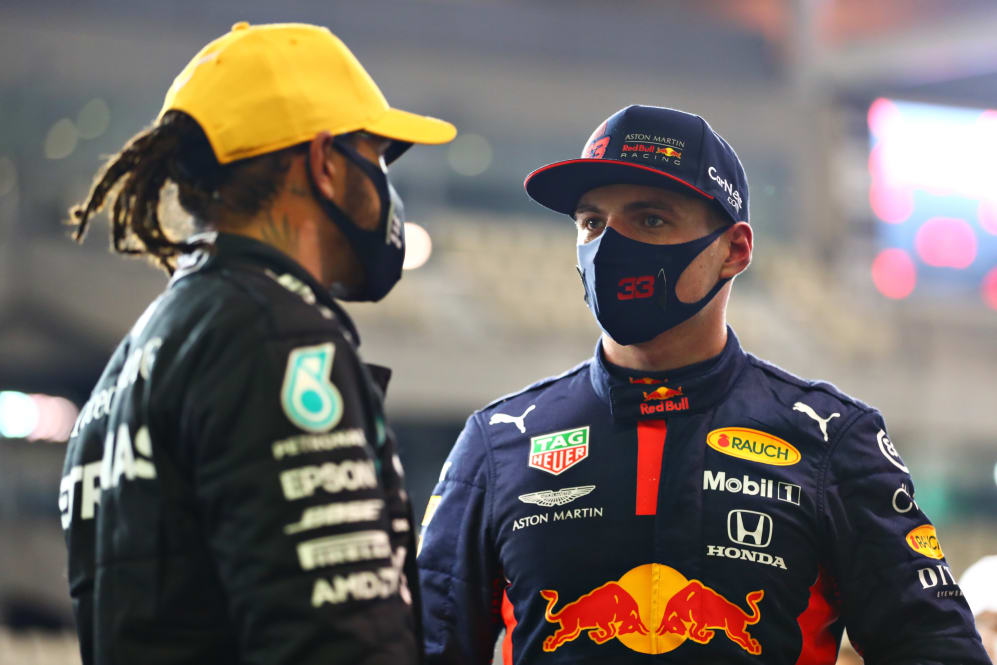 There was some speculation Hamilton asked for a share in the team's revenues or a veto over a potential future team mate during negotiations, but Wolff refuted both.
"No, there was never a moment where we thought he wouldn't sign and there was never a moment where he doubted," said Wolff. "On the specific clauses that were out there in the media, I don't know where it came from because none of that is true. I actually read about this, I found it an interesting perspective.
"But the truth is there was not a second of discussion about any driver-specific clause. He has never asked for that in the last eight years and it's a team decision. The other clause about the revenue split or revenue share that rumour was baseless too. So none of that was ever part of our discussions."
READ MORE: 5 key reasons why the F1 pecking order could be shaken up in 2021