Feature
5 things we learned from Friday practice at the Abu Dhabi Grand Prix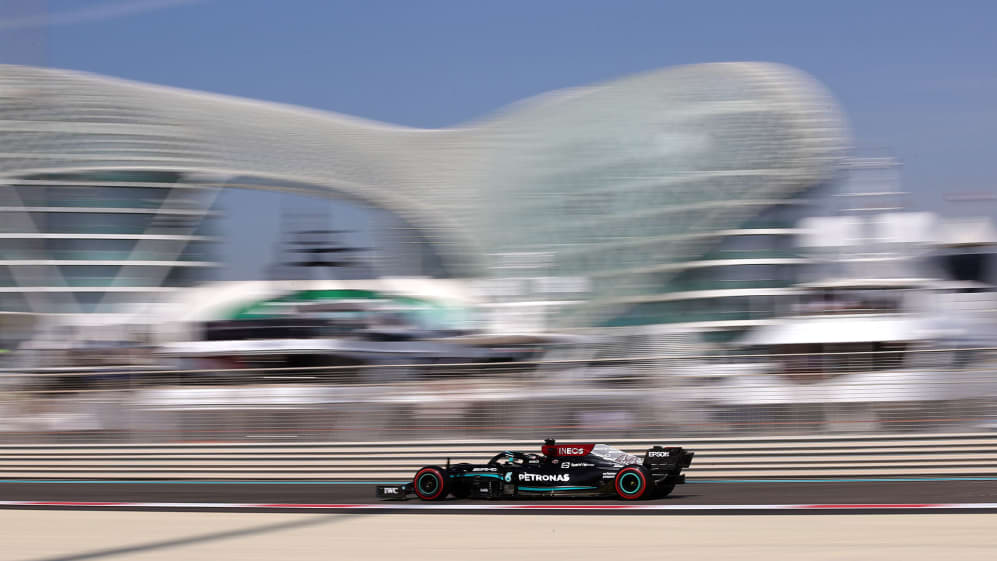 Championship contenders Max Verstappen and Lewis Hamilton got their first taste of the newly-configured Yas Marina Circuit in Friday practice, as they began fine-tuning their machines for one of the most anticipated title deciders Formula 1 has ever seen. Here are five things we learned on a glorious day in Abu Dhabi…
1. Mercedes leading the way on short run pace
Hamilton described his opening two practice sessions in Abu Dhabi as "decent", the Briton topping the times in the second, more representative, evening session.
It took him some time to find a rhythm, but that improved into FP2, as he set the fastest lap by over three-tenths – and according to our ideal lap data, which puts a driver's best mini sectors together, he would have extended his advantage over the rest of the field to a staggering 0.75s if he'd hooked up the ideal lap.
FP2: Hamilton leads Ocon and Bottas in second Abu Dhabi practice session, as Verstappen takes P4
Their trackside chief Andrew Shovlin said that their single lap pace in FP1 needed some work, but it came "quite easily" in FP2. The problem was, having had a good long run during the day session, it "wasn't great" in the evening.
Our data shows they have a 0.16s advantage over rivals Red Bull on short runs, but they are behind when they throw fuel in the car. So there remains time to be found overnight, which is why they have an extensive programme of set-up work overnight for their simulator team back at base.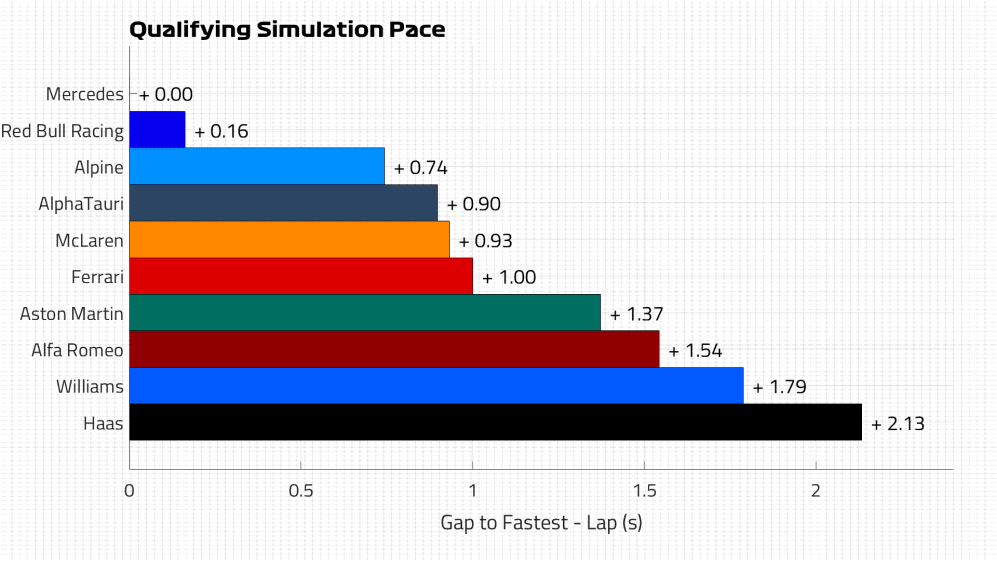 2. Red Bull fractionally ahead on higher fuel
Verstappen admitted he still had "learning and understanding" to do about a few things to get the car in the sweet spot, the championship leader admitting the short run "didn't go to plan" and they are "lacking a bit of pace" versus Mercedes.
But he said the long runs were "quite a bit more competitive" and that puts them in the ballpark with Mercedes. In fact, our data suggests they are 0.04s per lap quicker in the race sims.
READ MORE: Mercedes looking 'very competitive' warn Red Bull as they look to improve ahead of crucial qualifying
The deficit isn't big anywhere, with the slower corners and straights where they are losing more ground to Mercedes, according to our car performance data. From watching the action, they do appear to have a stronger car in the middle sector, relative to Mercedes, but are lacking in the opening sector.
Sergio Perez admitted they had "very different" set-ups across the two cars, which means they have plenty of data to go through overnight, and plenty of capacity to make a big step forward on Saturday.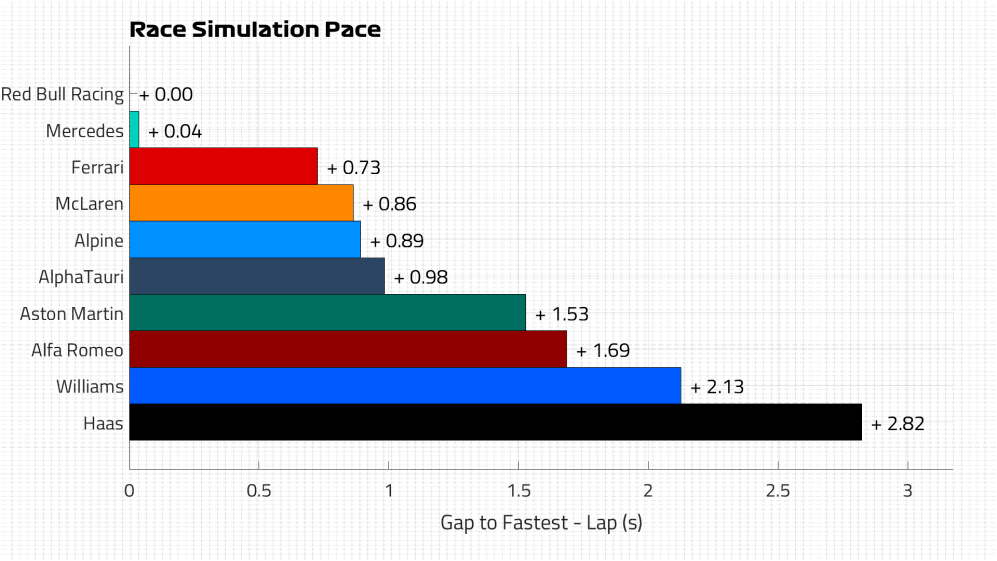 3. Alpine vying for top of the midfield
Alpine have made a habit of showing strongly on Friday afternoons, but the French team haven't always managed to carry that form into the weekend.
On Friday, Esteban Ocon continued his rich vein of form with a stunning lap to take second in FP2, with team mate Fernando Alonso sixth. As you'd expect, given experience they are not getting carried away. Second place "has a nice sound to it" said Ocon, but he added "we'll remain realistic".
READ MORE: Alpine duo praying stellar Friday pace doesn't slip away after Ocon takes P2 in Yas Marina second practice
The Frenchman impressively held on to second spot in our ideal lap ranking, which shows that Ocon had strong pace relative to the others, and our short run data puts Alpine third, just ahead of AlphaTauri.
They drop to fifth in the race simulation data, but they are within a couple of tenths of Ferrari and McLaren, which should put them in the ballpark for another double points finish.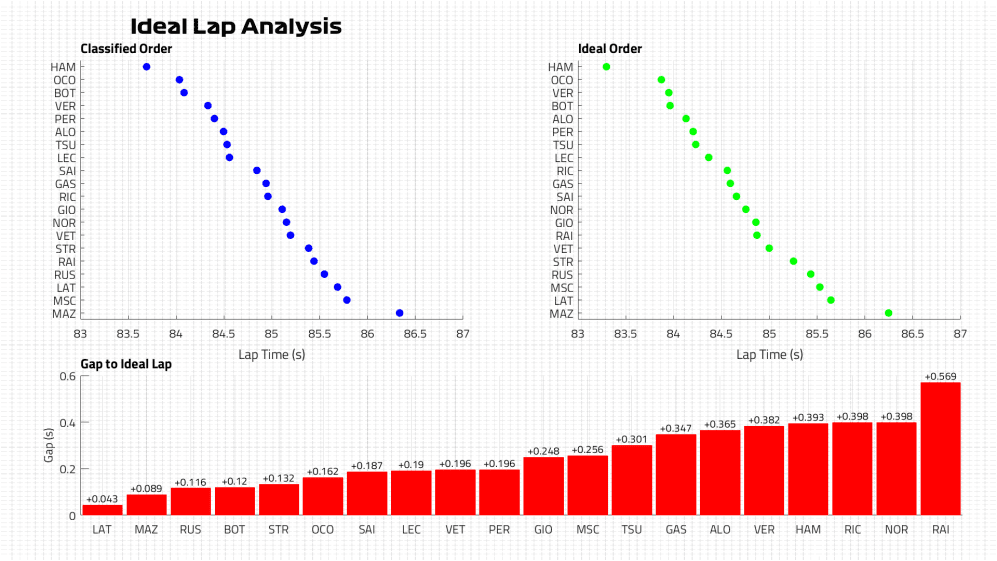 4. Ferrari vs McLaren too close to call
Ferrari are the favourites to take P3 in the constructors' championship, as they hold a 38.5-point lead over McLaren with just the one race to go. But there's very little to choose between the two titans of F1 after Friday's running.
McLaren had very few test parts on the car, which meant they could focus on set-up and tyre work – and by the time they got to the end of the day, they were reasonably happy with where the car was. Both Lando Norris and Daniel Ricciardo were encouraged, while technical chief James Key was keen not to read too much into the times because there was high track evolution through the day.
READ MORE: What the teams said – Friday in Abu Dhabi
There were mixed feelings at Ferrari. Charles Leclerc was pretty happy but his team mate Carlos Sainz was at a loss to explain why he couldn't get comfortable with the car, a sensation he hasn't encountered for several races.
Overall, the red cars lack a little pace relative to McLaren without any fuel in the car, but they are the strongest of the midfield when it comes to race simulations, with around a tenth of a second over McLaren.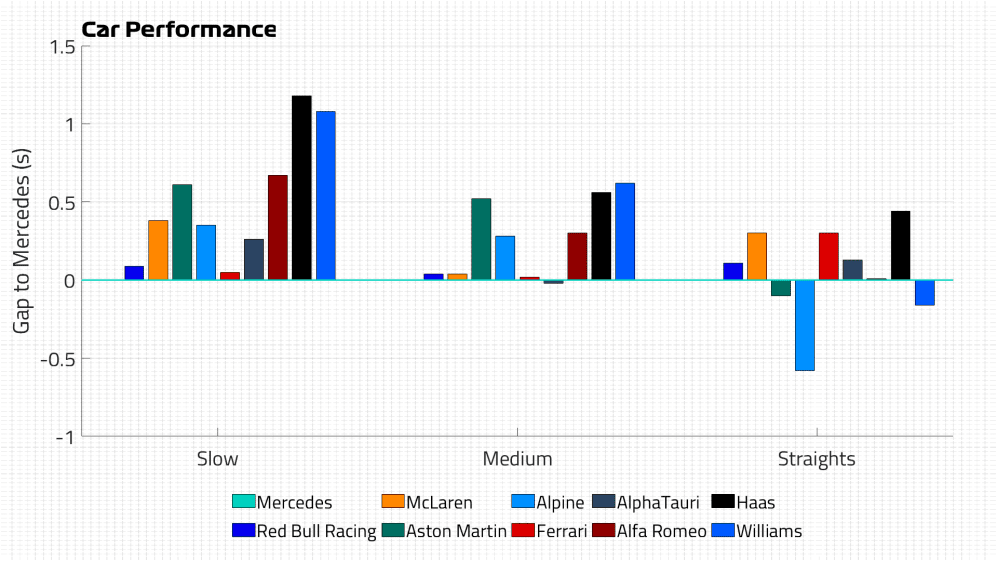 5. Positive vibes for Yas Marina Circuit tweaks
There have been several tweaks to Yas Marina Circuit ahead of this year's race, with some teams saying it's almost like a new track so significant are the changes.
The opening chicane has been removed to allow a faster entry into a wider hairpin, Turns 11-14 have been replaced by a sweeping banked turn and four corners in the hotel section have been opened up to make them faster.
READ MORE: Drivers including Alonso, Hamilton and Verstappen give their thumbs up to new-look Yas Marina layout
And they have gone down well with the drivers. Verstappen said it made the track "more fun to drive" while Hamilton said "I like the changes" and that it is now "much more enjoyable, much more flowing".
Lap times will be around 15 seconds quicker, and the early signs are that it will be a little easier to follow – and that should in turn improve the chances of overtaking. We ultimately won't know until the race, but things are looking positive.