Feature
5 things we learned from Friday practice for the Spanish Grand Prix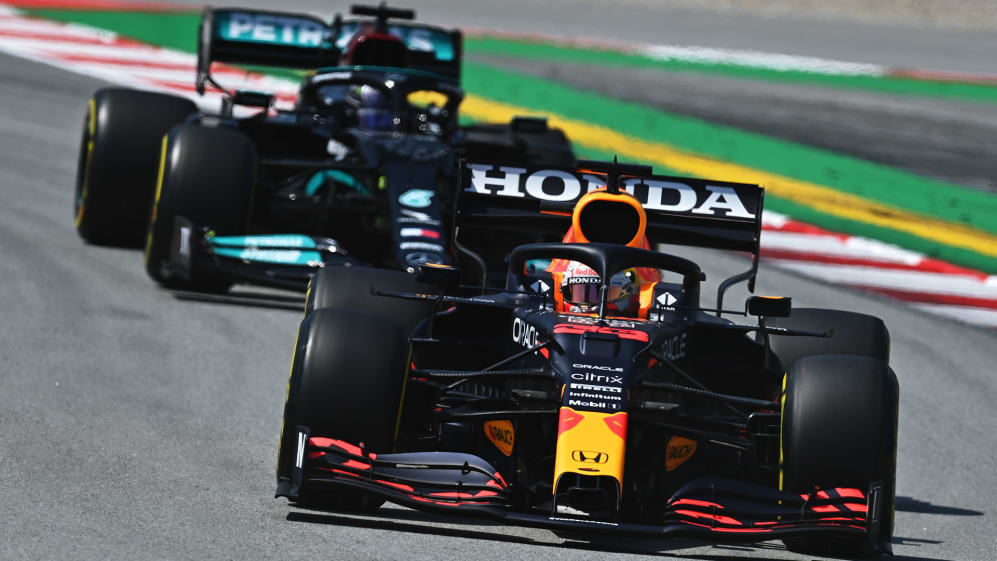 The Circuit de Barcelona-Catalunya is all too familiar to Formula 1's travelling family in the modern era, as the traditional host of pre-season testing.
And while Bahrain took that honour this year, the Spanish venue remains of huge importance given its blend of slow, medium and high speed corners help shape a pecking order that will likely define the rest of the campaign.
A strong showing here, then, is super important. After the opening day of track running, it is Mercedes who look mighty – but it's not that simple as we'll explain with our five things we've learned from friday practice…
READ MORE: Hamilton sets second practice pace in Spain, ahead of Bottas and Leclerc
1. Mercedes inch ahead but they're looking over their shoulder
Mercedes find themselves heading to dinner with a familiar picture building ahead of the weekend, the Silver Arrows sitting pretty at the top of the classification in practice.
And when our data team adjusted the lap times for all sorts of variables from fuel loads and tyre compounds to track temperature and weather conditions, they retain that spot.
Their advantage over rivals Red Bull is similar in both short and long run pace, hovering around 0.2s as both Lewis Hamilton and Valtteri Bottas found a good balance early doors.
Both reported the car feels good on a track they know very well, having traditionally pounded round it thousands of times during testing, and that'll give them an extra spring in their step in a tight fight with Red Bull as a mix of corners here means that if you're strong in Spain, you'll likely be strong everywhere.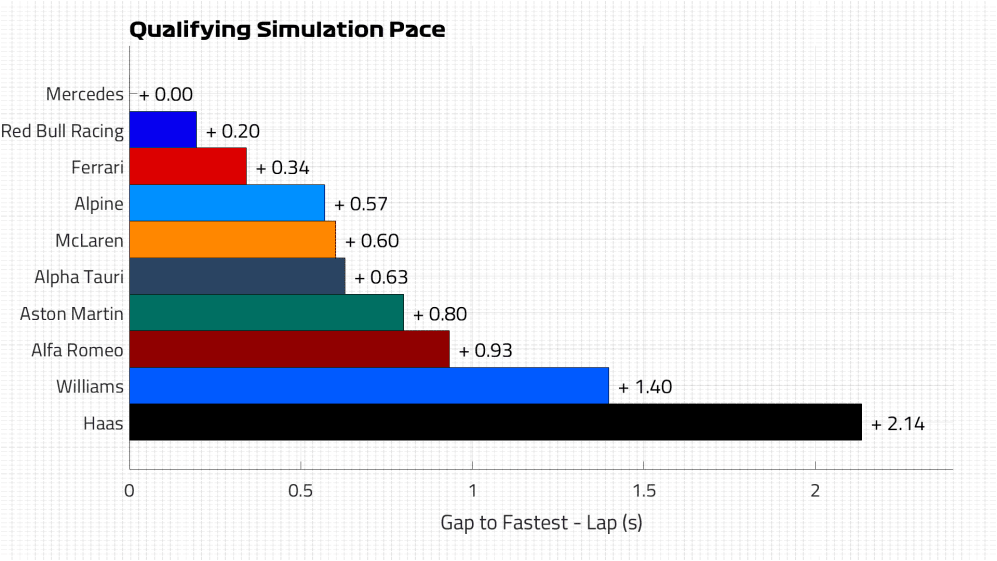 However, they are wary of the Red Bull threat, which was blunted somewhat by either traffic, driver error or some head scratching on the soft compound tyre - but more on that later.
And both Silver Arrows drivers left something on the table, as our ideal lap graphic shows (below). Had they got all their best mini sectors together on one lap, Bottas could have been nearly half a second quicker, while Hamilton left 0.4s out there in the Spanish sun.
"Ahead of the weekend we were concerned that rear overheating would cause us more issues but things seem to be under control, even in the hotter conditions of the afternoon session," said Mercedes trackside chief Andrew Shovlin. "We still have work to do getting the best out of the tyre on low fuel as we didn't find as much time as some but we have a good baseline to work from.
READ MORE: 'Amazing' McLaren and Ferrari progress puts pressure on us and Red Bull, says Hamilton
"Traffic was difficult today, it's a short lap and it looked like Red Bull may have been affected by that more than ourselves so we'll work on the assumption that they are very close on pace and we need to find everything we can overnight."
2. Red Bull on the backfoot, but have underlying pace to threaten
Hamilton said ahead of the weekend that Mercedes are relying on Red Bull making a lot of mistakes.
If Red Bull are going to win either or both of this year's world championships, they need to cut out the tiny mistakes – but there was little evidence of that on Friday in Barcelona.
READ MORE: Perez searching for one-lap pace, as Verstappen shrugs off mistake that left him P9 in FP2
Sergio Perez lacked pace on the soft when he took the fuel out while Verstappen was too hot into Turn 10 on his qualifying simulation – and subsequently abandoned the lap, so we were robbed of a direct comparison with Mercedes.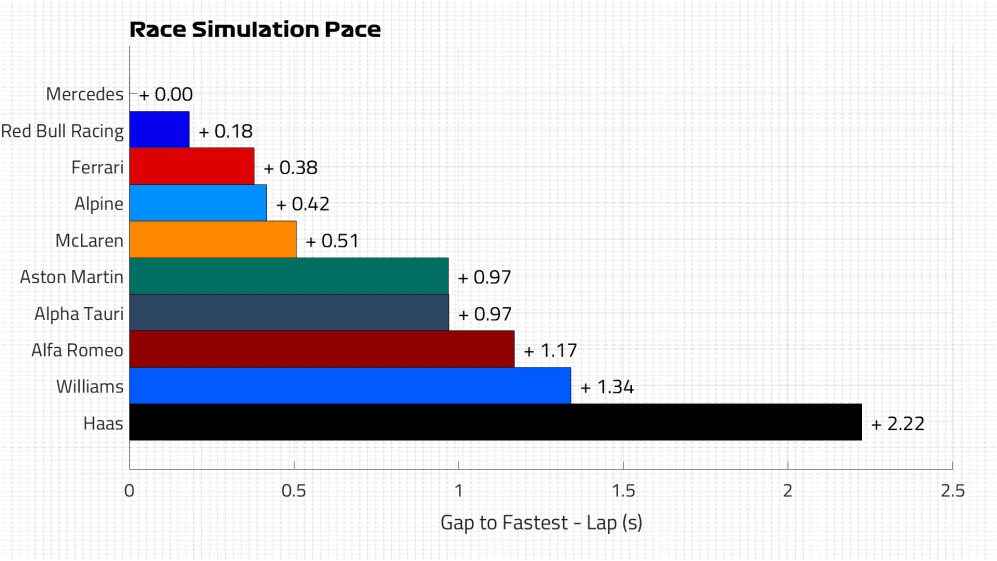 But before that mistake, Verstappen was just 0.1s down – having locked up at Turn 1 which would have likely cost him more than that deficit – and otherwise pretty impressive in all three sectors, albeit it not together.
It's why the incredibly self-confident Verstappen won't be perturbed by his ninth place in the timesheets and still fancy his chances on Saturday and Sunday – especially as our ideal lap data suggests he could have gone 0.61s quicker.
But they could do with having a cleaner Friday in future, to heap the pressure on Mercedes and take some of their shoulders in what has been and remains a very tight title battle that will be defined on the finest of margins.
3. Ferrari's recovery continues as they keep top two honest
Ferrari were at a loss to explain why they couldn't get the medium tyres to work in Portugal, as was demonstrated like Carlos Sainz dropping like a stone in the race, so it was no surprise that they went straight out on that rubber in FP1 to start learning.
They did more work on that compound in second practice – and the early signs are positive that they have made gains in that area. Overall, they look quick, too, with both drivers pretty happy with the balance, even if it went slightly away from Sainz in FP2.
READ MORE: Leclerc credits change in approach as he and Ferrari end opening day strongly in Spain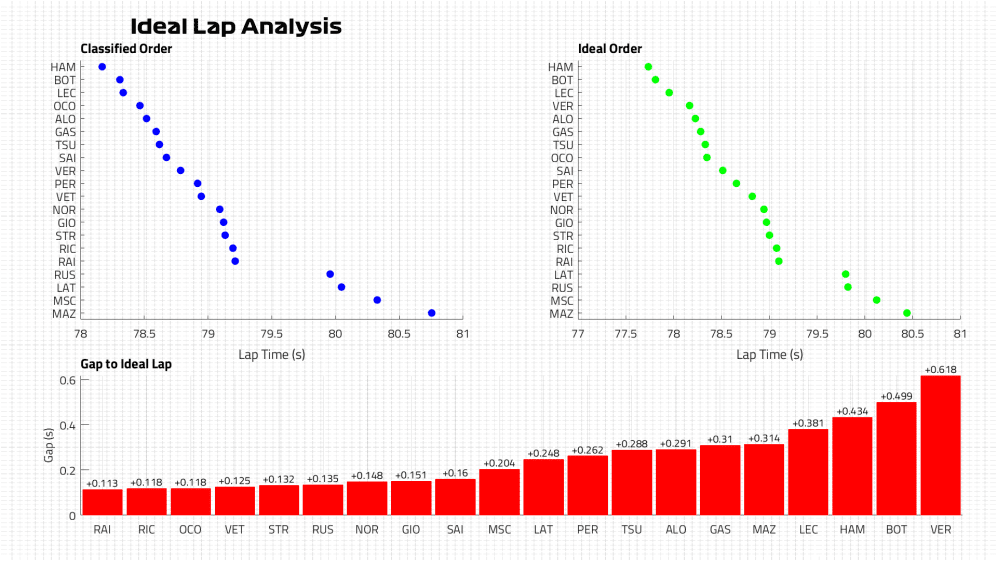 Charles Leclerc was the happier of the two drivers, the Monegasque looking the more comfortable of the two with his low fuel run within two tenths of the leaders.
When you account for fuel, they are a touch further back but they hang on to third, 0.34s off the ultimate pace and only 0.14s adrift of Red Bull, with a solid 0.2s advantage over Alpine and P3 rivals McLaren.
In terms of race pace, they are slightly further adrift of Red Bull – with Leclerc admitting that the top two are still out of reach. However, beating McLaren – who are 11 points clear in the constructors' championship – is a very real possibility.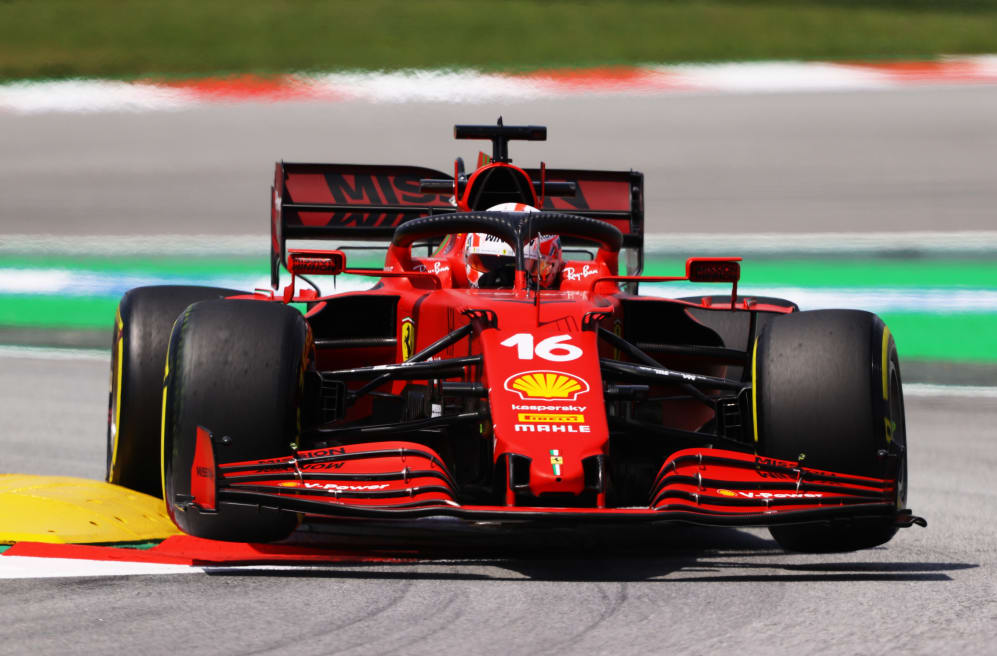 4. Alpine surprise again to suggest Portugal bounce is real
Esteban Ocon and Fernando Alonso were rolling out the common refrain "it's only Friday" but being quick around Barcelona, off the back of some impressive speed at a very different circuit in Portugal, shows Alpine are trending in the right direction.
There were question marks over their package during pre-season testing, as they looked stuck at the back of the midfield pack, but since the start of the season, they've brought small upgrades continuously and in Portugal made something of a breakthrough with their understanding of the car.
READ MORE: 'It's only Friday' – Alonso and Ocon cautious after another strong practice showing for Alpine
Ocon was a fantastic fourth, our ideal lap graphic showing he only left a tenth of a second on track, while Alonso would have been quicker than his team mate had he got all his mini sectors tied up in one go.
Their pace over one lap looks strong enough to get not one but cars into Q3, but they'll need to get everything right as McLaren and AlphaTauri are nipping at their heels.
Qualify well, though, and on a track where it is notoriously difficult to overtake, coupled with their solid race pace – they're fourth in the rankings with a solid half a second per lap advantage over joint sixth-best Aston Martin and AlphaTauri – and a third straight double points finish is certainly on the cards.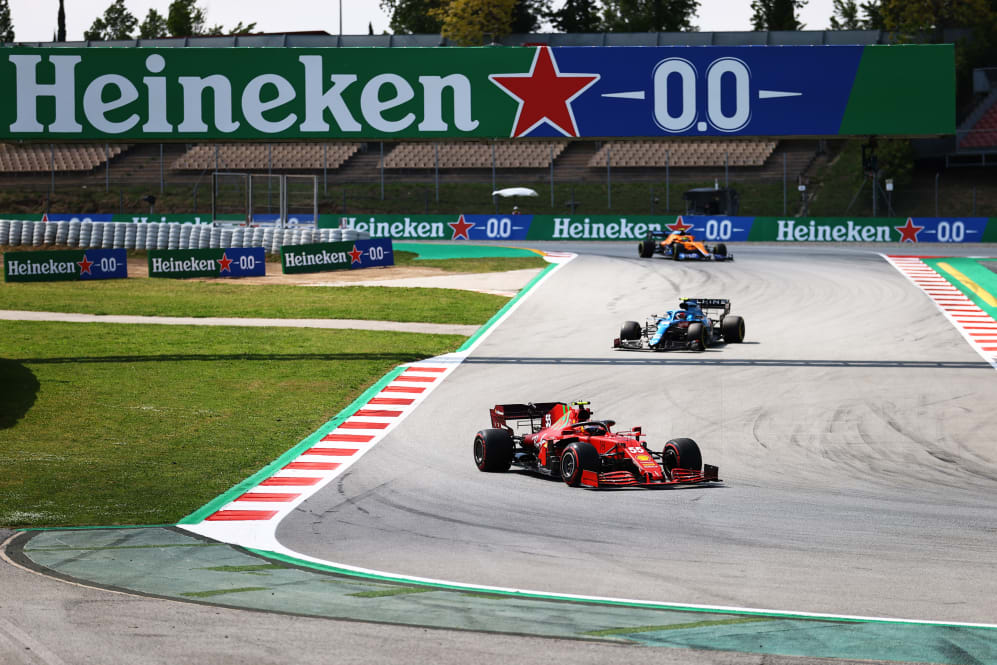 5. A day of learning for McLaren as they focus on upgrades
We've become accustomed to McLaren hovering around the top five or six spots in the classification this season, with Lando Norris in particular impressing to sit third in the drivers' championship. But they've also developed a pattern of keeping things low key on Friday.
Combine that with the fact they were running a suite of new parts ahead of the weekend – Norris had the new floor while he and Ricciardo back-to-backed the revised front wing – it's likely they won't be panicking about finishing 12th and 15th in FP2.
READ MORE: McLaren duo confident of finding pace in qualifying after trialling car upgrades in Friday practice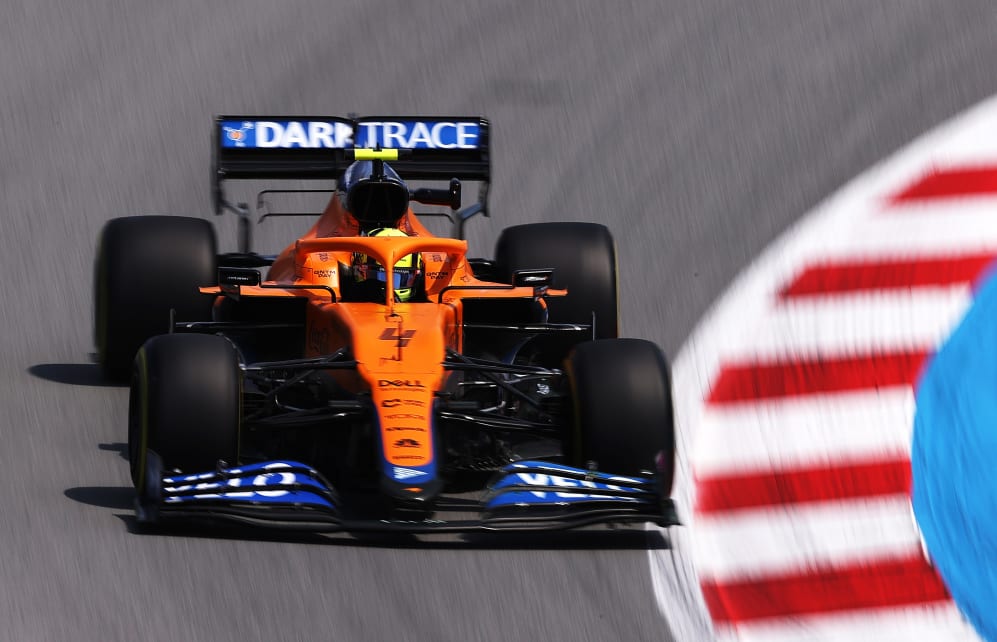 Our data shows that they fifth in both the low fuel and race run metrics. They are just 0.03s slower than fourth-best Alpine when it comes to qualifying trim and 0.13s adrift of third-best Ferrari in the race simulation numbers.
Norris and his team mate Daniel Ricciardo were confident of bouncing back as the weekend went on, and while Ricciardo had the second smallest gap to his ideal lap in our metric – he was generally happy with how the car progress through the day.