Leclerc credits change in approach as he and Ferrari end opening day strongly in Spain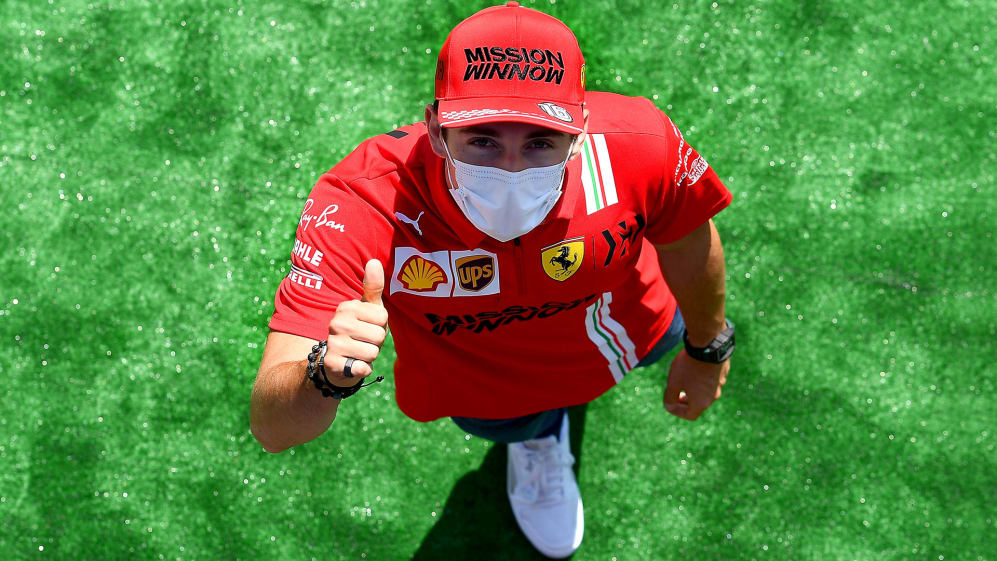 Ferrari's promising Friday pace saw Charles Leclerc finish fifth in FP1 and third in FP2, and the young Monegasque driver said it was a concerted change in approach to the sessions from Portugal that yielded results, as the team target the top of the midfield this weekend.
Leclerc was just half a second off session-leader Valtteri Bottas in FP1 and just 0.052s off fourth-place Lando Norris in that session, before logging a time good enough for P3, 0.026s off Bottas and 0.165s off Lewis Hamilton, in FP2.
READ MORE: McLaren duo confident of finding pace in qualifying after trialling car upgrades in Friday practice
After the session, he said: "It was a very good day, we had a good day, a clean day, I changed a little bit my approach compared to Portimao – taking it a lot more step-by-step – and I'm just driving a lot better and in a better place with the car, so hopefully we can keep on building on that strong first day for tomorrow, as tomorrow will be important obviously, with qualifying, especially on this track.
"So I think we know where to improve, now let's see if we make a good job by just getting better where we are struggling at," he added.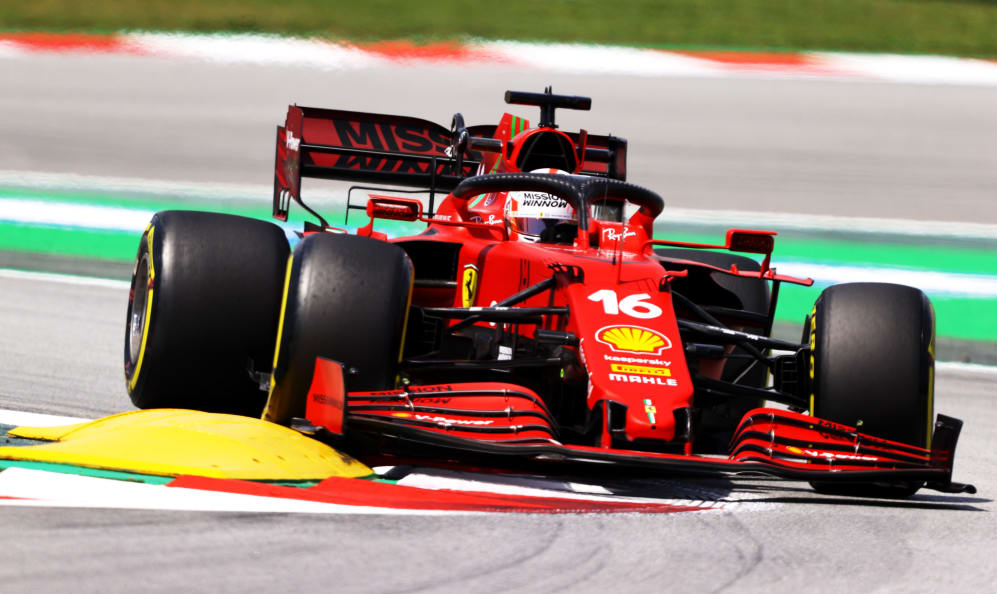 Leclerc explained on Thursday that his change in approach stemmed from Portimao tyre struggles that saw him finish sixth in the last round, but team mate Carlos Sainz 11th. With neither Ferrari performing as well as they wanted on medium tyres last time out, the Scuderia ran a considerable portion of FP1 on those problematic compounds and fared far better.
Sitting just 11 points behind McLaren in the table, Ferrari are a force to be reckoned with – with Hamilton saying their progress was "amazing" after FP2 – so where does Leclerc see the Scuderia finishing this weekend?
READ MORE: 'Amazing' McLaren and Ferrari progress puts pressure on us and Red Bull, says Hamilton
"Well I think if we can be right behind the Mercedes and Red Bull," he replied, "that's the best we can hope for right now.
"If there's good surprises, even more than that, it will be welcome, but I think the objective should be to be just behind them," he concluded.