Feature
5 things we learned from Netflix's Formula 1: Drive to Survive Season 3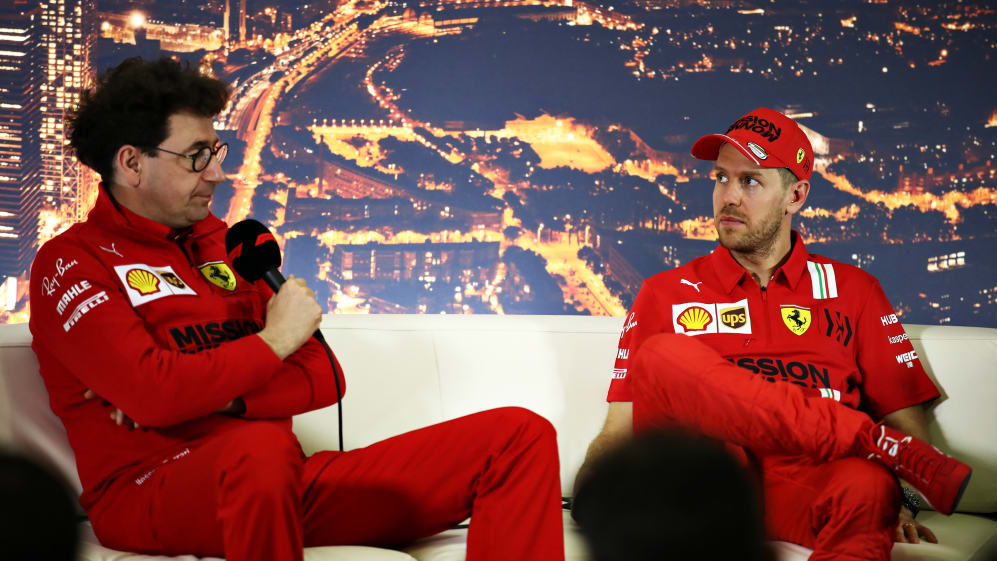 Netflix were back in the Formula 1 paddock for the third year in succession in 2020 and on the basis of the latest 10-episode season, which is released globally on March 19, it just keeps getting better. Ahead of its release next week, here are five things we learned…
1. Bottas can sometimes hear Hamilton singing through his driver's room wall
"I'm not just a number two," says Valtteri Bottas, the Finn pivotal to the Mercedes-focused episode three. Netflix follow him to his native country, to give an insight into how he unwinds and gets away from the pressure cooker of a title fight with team mate Lewis Hamilton.
Sat in a sauna with his agent, Bottas says: "Finland is a pretty good contrast to F1 world, there's no pressure." The Finn has defended himself against criticism from those who do not believe he is doing a good enough job alongside Hamilton, who has had the edge over him throughout their time as team mates.
READ MORE: 10 things to watch for at 2021 pre-season testing in Bahrain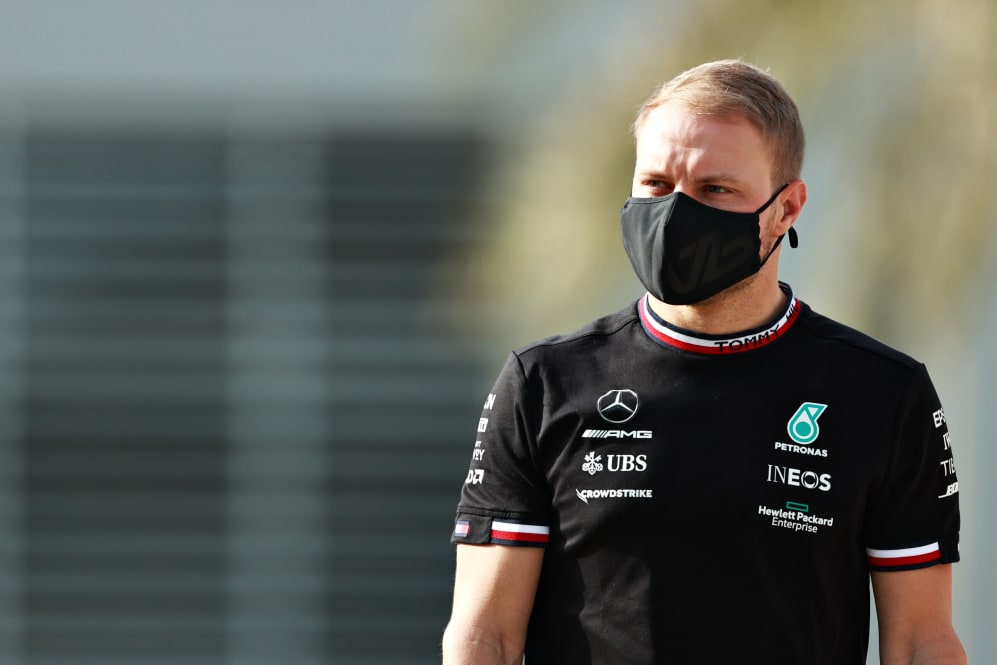 But rather than grind him down, Bottas appears to be motivated by such chatter. The fact Hamilton – who we hear singing in the room next door while the cameras are filming, with Bottas saying with a smile, "I think he's a better driver than a singer" - is known around the world does not make him a better racing driver.
"Lewis is a big worldwide star compared to me," he says. "Pretty much everyone knows the name Lewis Hamilton, but not so many people know the name Valtteri Bottas. But my strength against him is that I want the title more than him."
While the first time Netflix followed Mercedes was a nightmare for the team, with Bottas crashing out and Hamilton ending up ninth in Germany in 2019, it was better this time in Russia, at least for Bottas, who capitalised on Hamilton's penalty for an illegal practice start to clinch victory. The satisfaction, particularly in the face of so much criticism, is clear to see.
READ MORE: Bottas 'absolutely believes' he can win 2021 title having worked on mindset over winter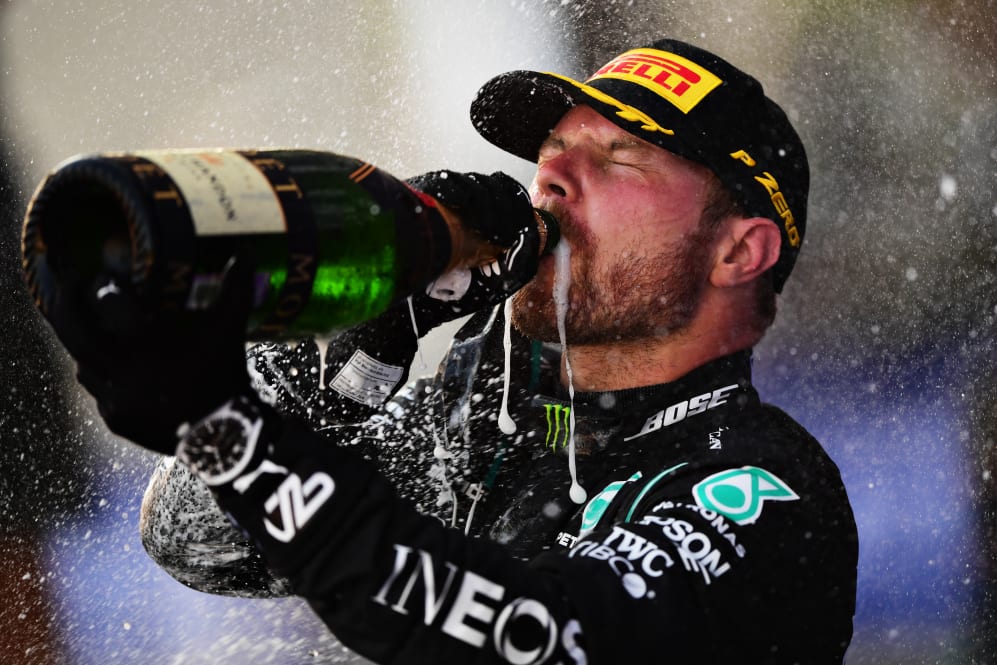 2. Unrequited love for Gasly from Red Bull
Episode six focuses on Pierre Gasly's sensational bounce back from Red Bull demotion, picking up on the storyline that asks whether his impressive form for sister team AlphaTauri will make Red Bull consider re-promoting him to replace the struggling Alex Albon.
What becomes clear quite quickly is that despite Gasly's brilliant form, Red Bull don't get close to entertaining a return for the Frenchman. "To drive for Red Bull, it's all about delivering," said Red Bull boss Christian Horner. "Pierre has shown some good races this year, but he's also shown some dips as well. He wouldn't have had the chance in F1 without Red Bull. If you can't cope with the pressure and scrutiny, you're never going to make it at the highest level in F1."
READ MORE: 'I'm ready to take on the role of team leader', says Gasly as AlphaTauri gear up for 2021
As Red Bull face more questions about why they are not taking Gasly back mid-season to replace Albon, in a reverse of the swap they did at this point the previous year, Horner adds later: "Helmut [Marko, Red Bull motorsport adviser] and I looked at the information. It is not based on emotion, it is based on facts. From a team point of view, there is no one pushing internally to say we have got to have Pierre back."
We then flash forward to Monza and Gasly is in the car on the way to the circuit, reading the news on his phone. He reads the headline – 'No 2020 Red Bull return for Gasly" and then reads through the story before responding "I have my target, the fight is on. Now we're going to score some ***** points." It certainly lit a fire in his belly, as he went on to secure his first F1 victory in a thrilling race in Monza that weekend.
3. The impact of Grosjean's crash was massive
The penultimate episode of Season 3 centres around Romain Grosjean's fiery crash in Bahrain and the impact it had on the rest of the paddock. His Haas Team Principal Guenther Steiner reflects: "Once you see fire, that is the worst thing you can have. This is bad." Lewis Hamilton adds: "This one was hard to watch. I felt very vulnerable at that moment," while Sergio Perez says: "Only when you see those things do you believe the danger we go into."
There's tension until the pictures of Grosjean jumping from the flames hit the screens. "How did he jump out of that? That's an act of God," said Carlos Onoro Sainz, Carlos Sainz's manager. Steiner adds: "He got lucky today. We need to say thank you to someone up in heaven."
READ MORE: 'Delighted' Grosjean to race IndyCar in 2021 after recovering from fiery Bahrain GP crash
We see shots of Grosjean returning to the paddock days later, his hands heavily bandaged, so he can thank all those who helped him in the aftermath of the crash before Netflix play in an emotional interview with the Frenchman. "The impact was 56G, which means my body was about 3.9 tonnes," he said.
"I was thinking 'Where am I going to burn first? Is it going to be painful?'" He's then joined by his wife Marion who says: "The longer it went on, the more I thought he was going to be dead." Grosjean then adds, "I'm the man who walked out of fire," to which Marion responds by exhaling and raising her eyes up.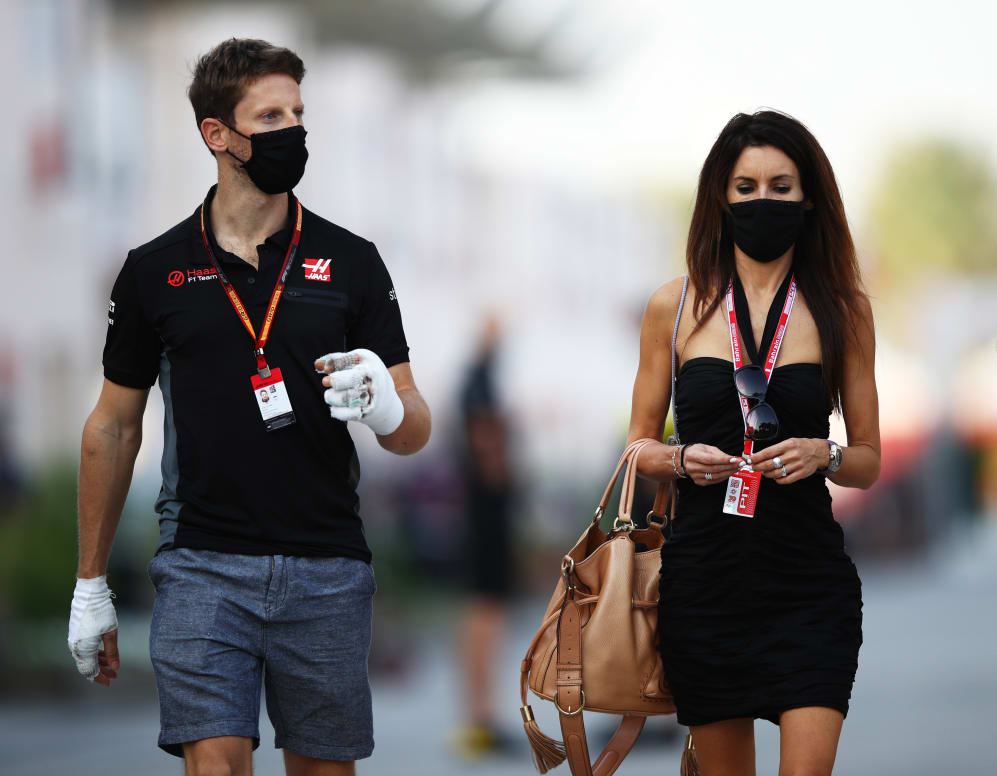 4. Abiteboul took Ricciardo's departure badly
Daniel Ricciardo caused a scene in the driver market for the second time in three years when he called time on his stint with Renault, in favour of a move to McLaren – having previously left Red Bull for the Enstone outfit.
It would be fair to say then Team Principal Cyril Abiteboul didn't take it well, as is documented in episode five, aptly entitled "The end of the affair". The pain Abiteboul suffered was clear from the opening scenes. "We need to be in a position to be fighting for wins and championships, and Daniel has put a stop to that," says Abiteboul.
READ MORE: Ricciardo says Abiteboul tattoo 'definitely will happen' – and is eyeing different bet with Zak Brown
A scene follows with Ricciardo jogging over to speak to old Red Bull boss Christian Horner and Marko in the paddock following the news, with Horner asking the Australian "Is Cyril talking to you yet?" with a wry smile. Horner – who has enjoyed a tense rivalry with his Renault counterpart – couldn't resist putting the boot in when speaking to Netflix.
"It's like being dumped by a girlfriend but she hasn't moved out of the house," he says. "Must be an odd dynamic for Cyril, knowing for whole season that Daniel is going to his biggest rival. Cyril no doubt took that very personally." It seems that he did, with Abiteboul admitting he and Ricciardo didn't talk to each other for while – but they do ultimately make up.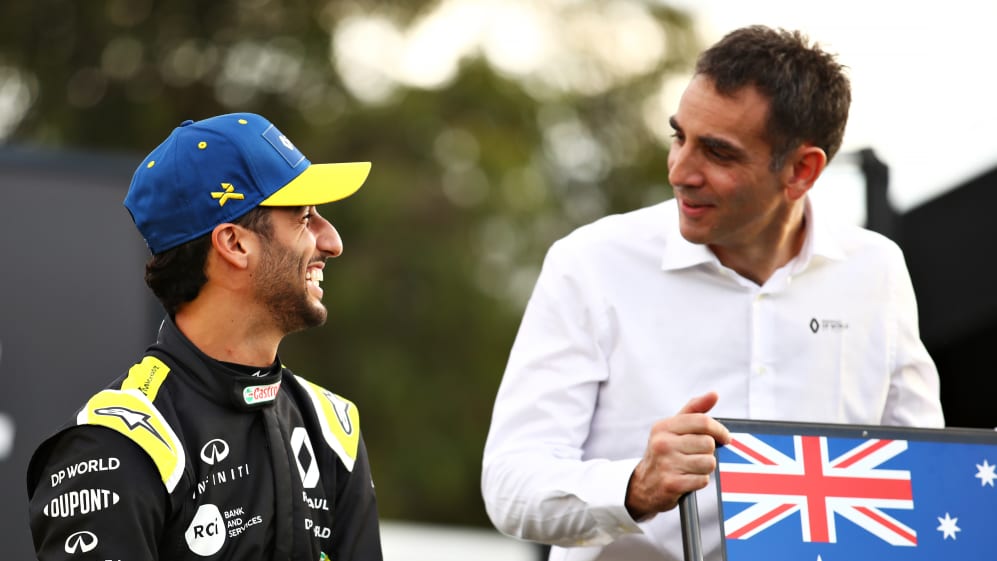 5. There was plenty of tension behind the scenes in Vettel's final season with Ferrari
Ferrari opened their doors to Netflix for the first time in Season 2 and they did so again for the latest series, this time for their home race in Monza. Having had a car to win at the Temple of Speed the previous year, Ferrari knew their return would be difficult. "I think it will be ****," admits Sebastian Vettel in episode four, when he is asked how he expects the Grand Prix to go.
The show knits together a plethora of strands in Ferrari's difficult year, from the draggy car that lacks power, to the chat about the legality of their PU in 2019 and the fight to get the best out of Vettel who struggled for performance all year.
Ahead of the race at Monza, Binotto tells an engineer "Let's make sure he [Vettel] doesn't lose motivation" after what was a difficult qualifying. His fortunes don't improve in the race, when the German coasts in with a brake issue. A mechanic says "We're always in the middle of any crisis" as he looks on in disappointment at another frustrating afternoon.
READ MORE: Watch all of 2021 Formula 1 pre-season testing LIVE on F1 TV
We then flick to a team meeting, hosted by head of communications Silvia Hoffer, which deals with the news that Vettel is joining what will become Aston Martin for 2021. Hoffer tells the drivers that she has had a lot of enquiries about the timing of the announcement, given it came on the eve of Ferrari's 1000th Grand Prix in Tuscany. Her reasoning is that the timing was down to a reaction to Sergio Perez announcing he was leaving the team. "Yes, and it's the truth as well," replies Vettel.
There's then a cut to an interview with Horner, who isn't shy about commenting. "Timing tells you everything, he couldn't have picked a more inappropriate time but I guess he was pissed off."
Formula 1: Drive to Survive Season 3 launches globally on Netflix on March 19