Feature
6 Winners and 5 Losers from the Turkish Grand Prix – Who excelled in the wet in Istanbul?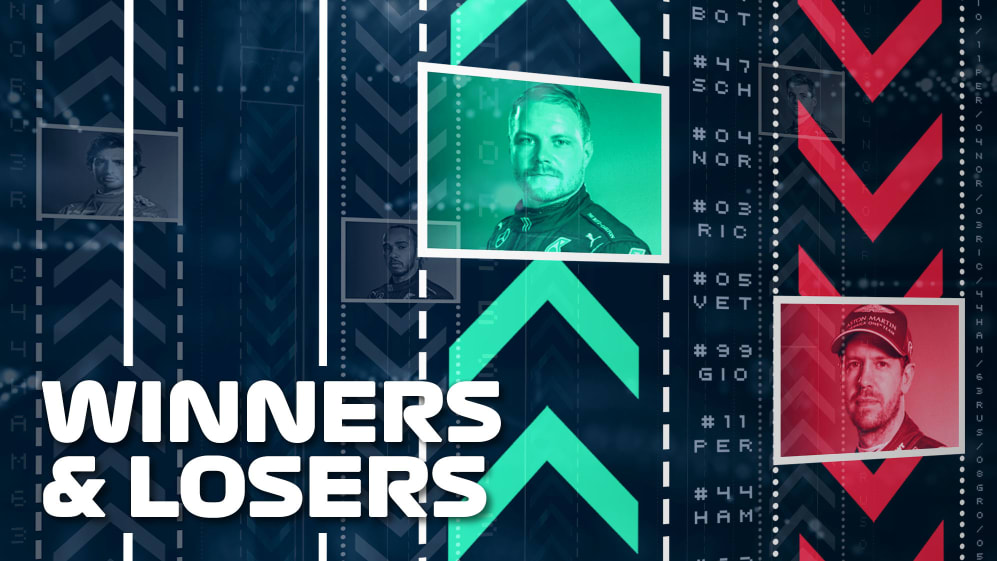 Max Verstappen wrestled back control in his private fight with Lewis Hamilton for the 2021 title with second in the Turkish Grand Prix, as Valtteri Bottas ended his year-long victory drought. We've picked out our six winners and five losers from a fascinating race at Istanbul Park.
Winner: Valtteri Bottas
In Turkey, we caught a glimpse of why Mercedes had to think so long and hard about whether to keep Valtteri Bottas for next season, as the Finn took a commanding victory – his first in more than a year and the 10th of his career.
It came at a track where last time there, he spun a staggering five times before limping across the line 14th. This weekend he inherited pole courtesy of Lewis Hamilton's engine penalty, but aside from a very small wiggle which he easily caught, the Finn didn't put a foot wrong.
READ MORE: Bottas relieved to win with 'one of the best races I've ever had' after dominant display in Turkey
He avoids a second winless season in his Mercedes career (he failed to reach the top step in 2018) while his chunk of points for victory and the fastest lap helped minimise the damage to Red Bull in the constructors' championship fight.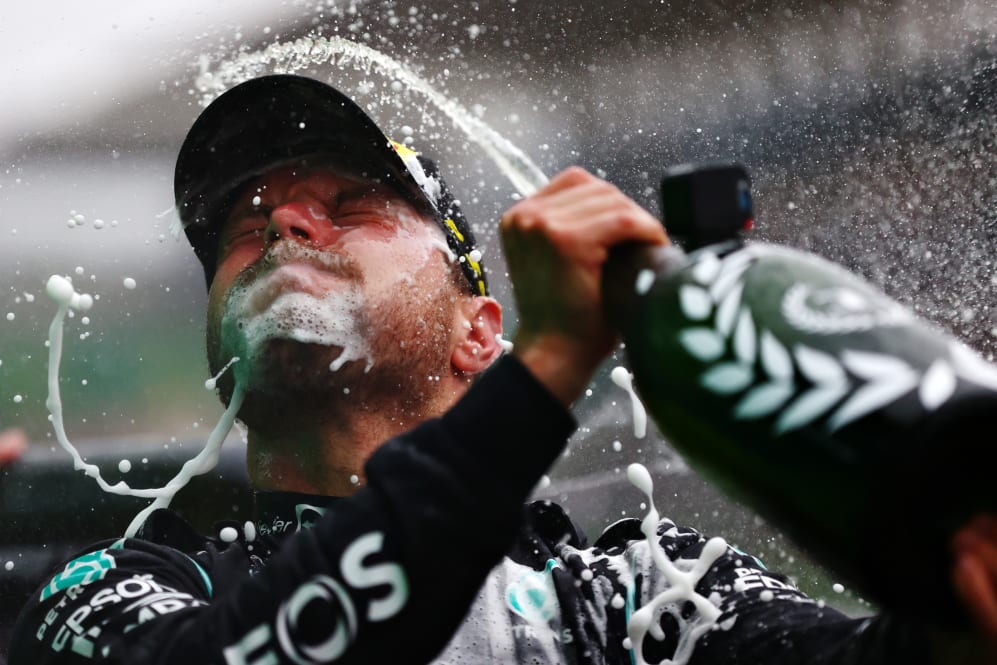 Loser: Fernando Alonso
A stunning performance in qualifying – where he secured his first top-five start since the 2014 Japanese Grand Prix – was undone within seconds of the race starting, courtesy of contact with Pierre Gasly at Turn 1 that sent him tumbling down the field.
The Spaniard started to fight back through the field, but clumsily clipped Mick Schumacher, pitching the Haas driver into a spin and picking up a five-second time penalty. A weekend to forget, with 16th ending a run of three Grands Prix in the points.
READ MORE: Hamilton was furious at Mercedes' late pitstop call in Turkey – but what would have happened if he'd stayed out?
Winner: Max Verstappen
Max Verstappen does not get excited about second place finishes, and while he would have hoped to have capitalised on Hamilton's 10-place grid penalty to the maximum by winning, he still turned a championship deficit into a six-point lead with six races to go.
And he did so on a circuit where Mercedes had comfortably the better package, as highlighted by Bottas' brilliant form. It was his 12th podium in 16 races this season and gives him the edge as F1 heads Stateside for the next race in Austin.
Loser: Sebastian Vettel
Sebastian Vettel headed to Turkey in good spirits, having scored his final podium for Ferrari at the venue with a last gasp pass on then team mate Charles Leclerc last year – and showed strong pace as he narrowly missed out on Q3.
READ MORE: 'As soon as I left the pits, I knew it was the wrong decision' – Vettel on his disastrous mid-race switch to slicks
The four-time world champion ran comfortably in the lower echelons of the top 10 in the race when he rolled the dice and fitted slick tyres on a damp track. As soon as he left the pits, he knew it was the wrong decision, the German fighting to keep the car pointing in the right direction. He was forced to pit again for inters, his hopes of scoring his first points since Belgium lying in tatters.
Winners: Red Bull
Red Bull were on the backfoot after rivals Mercedes flexed their muscles in Friday practice so to leave Turkey with only their second double podium of the season was a job well done.
Sergio Perez bullishly defended from Hamilton and forced himself into podium contention from sixth on the grid. Third was the Mexican's first rostrum appearance since France, nine races ago, and he is the only driver to be on the podium in both the 2020 and 2021 Turkish GPs.
READ MORE: Verstappen calls Red Bull double-podium in Turkey 'a very good result' as Perez revels in Hamilton battle
Collectively, they helped Red Bull limit Mercedes' gains in the constructors' championship, the gap now sitting at 36 points.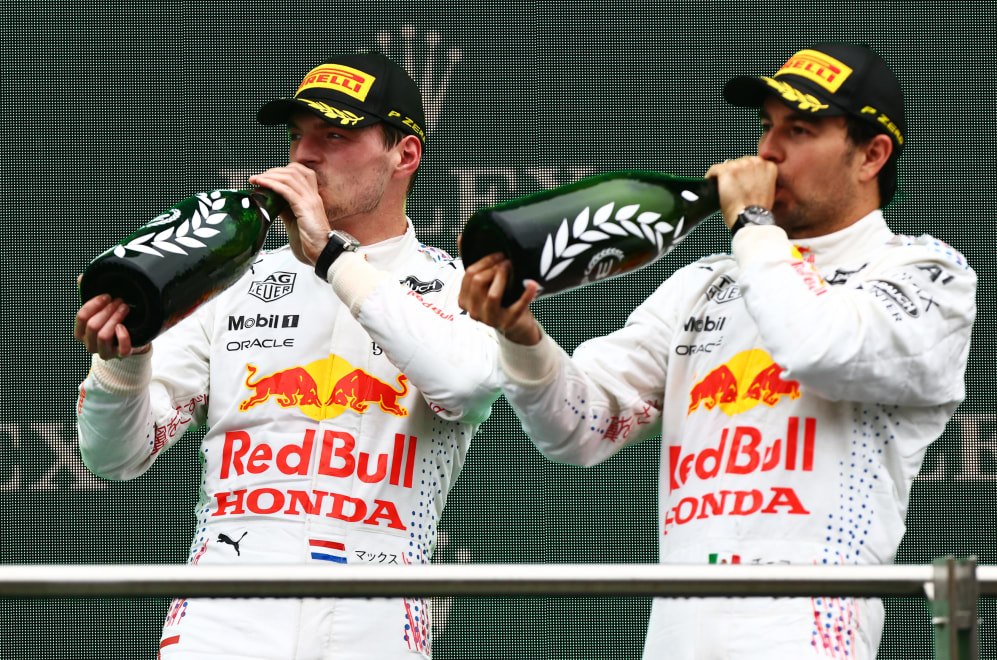 Loser: Lewis Hamilton
Considering he started outside the top-10 courtesy of his engine penalty, fifth was a decent recovery for Lewis Hamilton, but the Briton will be disappointed to lose the championship lead just one race after gaining it.
It was a race where without the grid drop, he'd likely have won easily – and with Bottas riding shotgun could have topped up his championship lead by 10 points rather than dropping to six behind Verstappen. But the engine change had to come at some point – and he will now hope to be penalty free for the rest of the year.
READ MORE: 'I should have trusted my gut' – Hamilton reveals why he was left frustrated by Mercedes strategy in Turkish GP
Winners: AlphaTauri
Franz Tost described the previous two races in Italy and Russia as a 'nightmare' after his AlphaTauri team failed to score a single point in either. But they were back on song in Turkey, first getting both cars into Q3, then seeing Pierre Gasly sail to sixth for his fifth top-six finish of the year.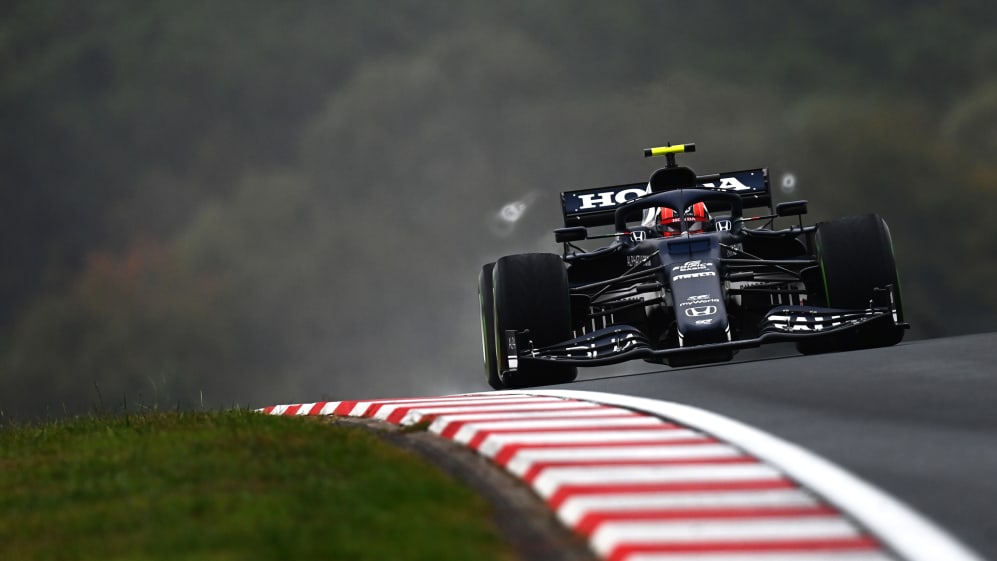 That's the best result the Faenza-based team have ever secured in Turkey, and that healthy haul slashed the deficit to fifth-placed Alpine in the constructors' championship to just 12 points.
Loser: Charles Leclerc
Charles Leclerc kicked off his weekend in style with his third top-three start of the year (his other two were pole positions in Monaco and Azerbaijan) and showed supreme pace in slippery conditions to run a comfortable third early on.
He and the team sniffed a chance at an unlikely victory when they ran deep and pondered going to the end without stopping, but it proved a step too far. He was forced to box and that dropped him out of podium contention, as he finished fourth in Turkey for the second success year.
READ MORE: Leclerc says no regrets after late stop rules out Ferrari podium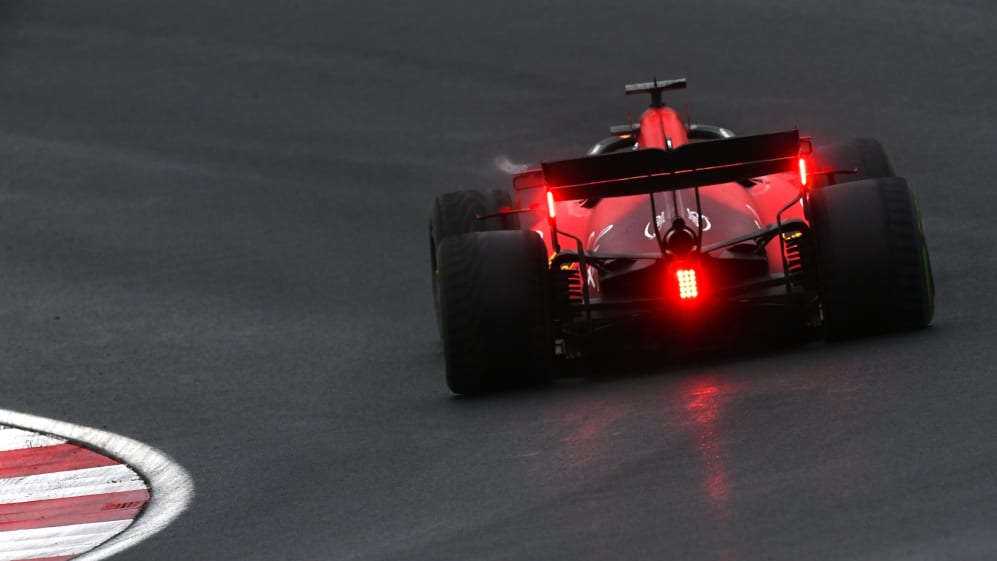 Winner: Carlos Sainz
Carlos Sainz was downbeat on Friday when he saw the podium-potential pace of the Ferrari, the Spaniard knowing he wouldn't be able to make the most of it owing to a suite of engine component changes that would drop him to the back of the field.
But he utilised the car's performance and upgraded hybrid system to recover into the points and finish eighth. That's his ninth consecutive points finish, which incidentally is the longest active streak on the F1 grid right now.
READ MORE: 'It was a pleasure' – Sainz hails Istanbul recovery drive to P8 as 'one of my most enjoyable races'
Loser: McLaren
It's a measure of how far McLaren have come that a solitary seventh at the flag is seen as a disappointment. Lando Norris got the most out of the car, while team mate Daniel Ricciardo came close to rescuing points – having started from the back because of engine component changes – before ultimately ending up 13th.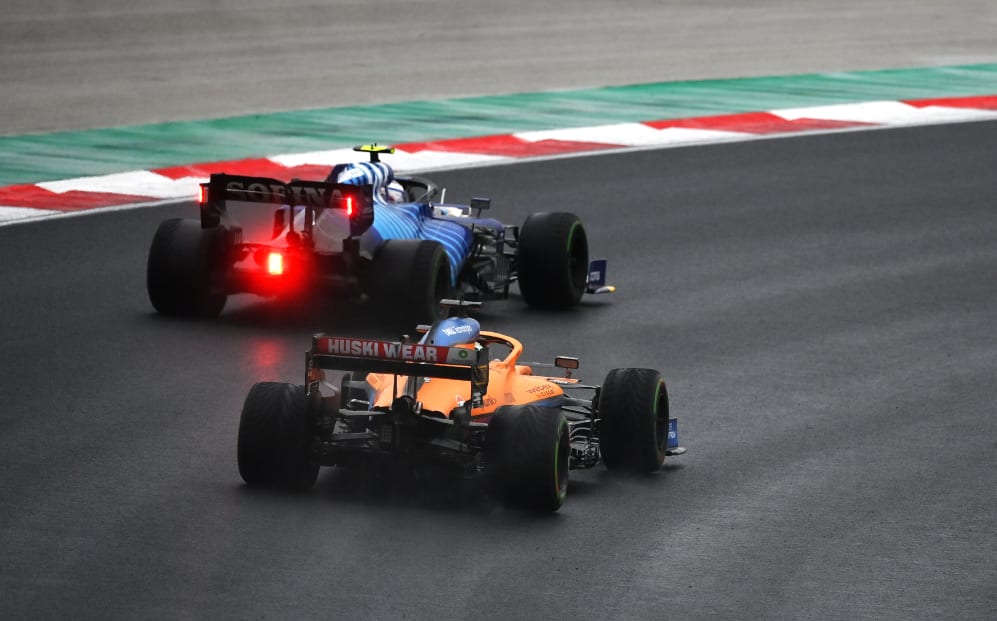 With Ferrari scoring with both cars, McLaren's advantage over the Italians in the fight for P3 in the constructors' championship is now just 7.5 points.
Winner: Track surface
The drivers were slipping and sliding all over the place in Turkey last year, with the track having only been resurfaced a few weeks previously.
But after a year of settling in and some significant water blasting, the drivers found plenty of grip, which in turn made the popular track a joy to drive once more.
RACE START REPLAY: Watch Alonso get spun around by Gasly as Bottas leads pack away in wet Istanbul start