Technical
A look at the W11 upgrades that show how hard Mercedes are pushing to stay ahead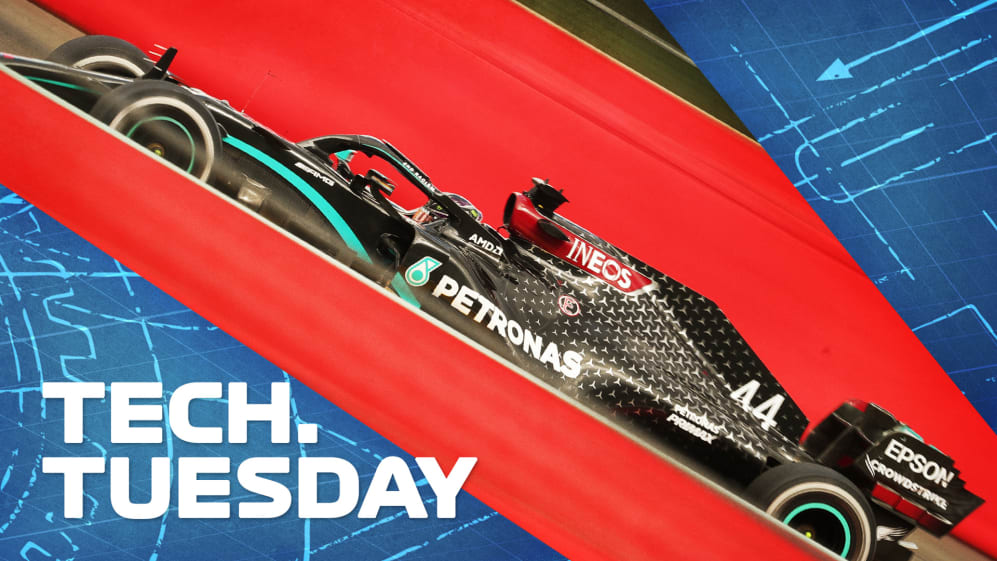 Mercedes may be dominating the 2020 Formula 1 championship, but as Mark Hughes explains in this week's Tech Tuesday, the team are not resting on their laurels and brought a host of updates for their car to the Belgian Grand Prix...
Mercedes, runaway leaders of the championship, setters of every pole position this season, usually as part of a front row lockout, came to Spa with a big aerodynamic upgrade for its W11. This was the first serious revision for the car in this quick-fire season and included almost all of the crucial aerodynamic surfaces.
The effort involved despite its domination of the season to date illustrates the driving ambition that keeps this record-breaking team on top.
READ MORE: The Winners and Losers of the 2020 Belgian Grand Prix
The distinctive bull horn flow conditioners atop the nose which direct the air over the upper surfaces of the sidepods, reducing lift and making the aerodynamics more efficient now have a more twisted profile, with flick-ups to trip the air into vortices, helping with the flow further back.
This probably works in conjunction with the revised shape of the shoulder vane around the radiator inlet.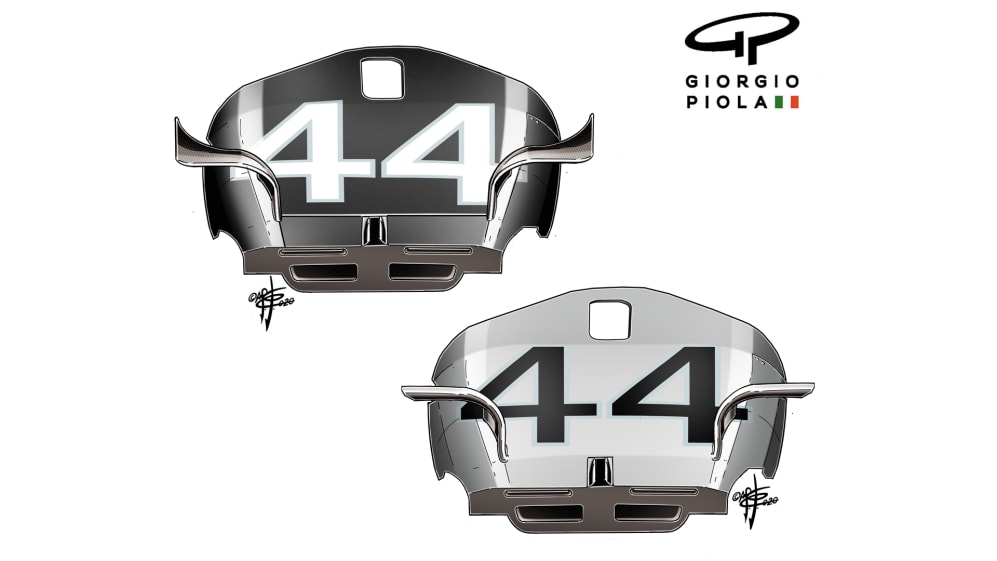 There are also extensive changes to the barge boards, as you can see in the two images in the gallery below. The lattice-like stack of fins at the front of the barge board assembly has been reduced from five to four and the outboard vanes at the back have been reduced in size, suggesting a quest for greater aerodynamic efficiency rather than outright downforce.
READ MORE: Why DAS is only the second most impressive innovation on the Mercedes W11
Although these changes will have been under development before the engine mode technical directive was announced and will not therefore be connected, the reduction in qualifying power that will result from the new directive will mean that the target efficiencies for any future extra downforce development pieces will become higher.
The pieces will have to give more downforce than before for a given level of drag to justify themselves.
The floor (below) has been tweaked ahead of the rear tyre, with an array of three vanes to deflect air around the tyre.
This is an incredibly aerodynamically sensitive area as the flow between the inner face of the tyre and the diffuser walls effects the speed of the underfloor airflow that generates much of the car's downforce.