Feature
A vulnerable Hamilton & a drag race to Turn 2: What To Watch For in the Russian GP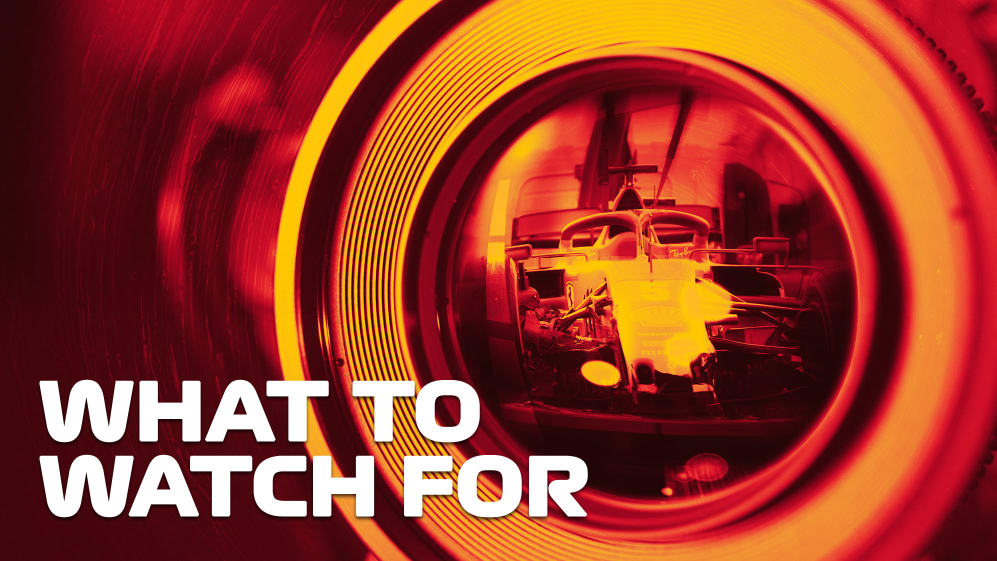 From the driver on pole position being the least happy of the top three to a final podium place up for grabs, and from tricky track conditions to a big opportunity for movement at the start, we highlight five key things to keep an eye on in Sunday's race at Sochi Autodrom…
The man on pole not in the best position
Hamilton starts first but has the track layout and strategy against him
You know it has been a strange qualifying session when the driver on pole is complaining about it being "horrible" and bemoaning his tyre strategy, while the team mate he comfortably beat – who lines up third – is confident about his chances.
Valtteri Bottas looked a real threat for pole position at a track he often goes well at but struggled in the final part of qualifying and ended up third on the grid, with Lewis Hamilton over half a second clear of Max Verstappen. But both Verstappen and Bottas managed to qualify on the medium tyre while Hamilton starts on softs after a dramatic Q2 where he needed a last-second attempt to advance (as you can see in the video below).
READ MORE: Polesitter Hamilton reveals he had to calm himself down during 'horrible' qualifying session
The softs are expected to fade much earlier, giving the two cars behind Hamilton a strategic advantage, and although the championship leader might get off the line better on softer rubber, the tow effect is big on the run to Turn 2 (but a bit more on that later) so the odds are stacked against him in the opening part of the race.
A close fight for the podium
Red Bull, McLaren, Renault and Racing Point all in the mix
The way practice panned out, it became clear that there could be a real fight on our hands for the final podium position. Max Verstappen was not in the top three in FP2 or FP3 – with Daniel Ricciardo and Carlos Sainz taking those honours – and although he was more optimistic about his race pace, that was partly dependent on qualifying still going well.
Verstappen excelled to secure a surprise second on the grid, but that doesn't detract from how close the midfield fight is, with his rivals prepped to pick up the pieces if something happens to any of the top three.
READ MORE: Verstappen anticipating 'interesting' first lap in Sochi after taking 'very unexpected' P2 in qualifying
McLaren and Renault both look strong, with the latter making use of a track that seems to suit their car. The Renault is particularly good on circuits with long straights but when you still need to run high levels of downforce, and Sochi has suited it in the same way that Spa and Mugello did. Ricciardo was fourth on those two occasions, and is still searching for that elusive first Renault podium.
But Racing Point are also in the frame, with Sergio Perez looking particularly competitive this weekend despite not having the upgraded car and starting fourth alongside Bottas. The Mexican will be looking to fend off Renault and McLaren in the fight for best of the rest, because a podium could well be on offer.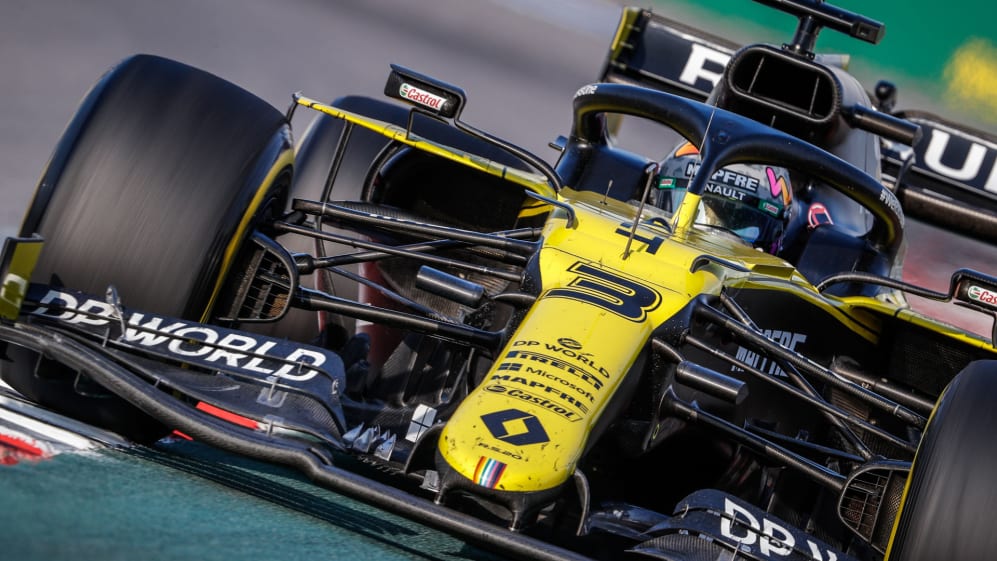 Tricky track conditions forcing mistakes
We've seen a number of spins and offs during running so far
Sochi Autodrom used to be a silky-smooth circuit, but over time it has started to gain some more challenging characteristics, and they have been catching drivers out all weekend.
Firstly, the grip level is particularly low in Russia and appears even lower this year due to the lack of support running taking place, with only Formula 2 on the schedule. Then with windy conditions, the braking zones have been difficult to judge, highlighted by a number of drivers missing Turn 2 at the start of qualifying.
READ MORE: 'I tried to take more risk' – Vettel explains reason for big shunt in Q2
But the low grip also means when you start to lose control of the car, it's very difficult to catch. Sebastian Vettel found out to his cost in Q2 when he hit the wall after taking a bit too much kerb at Turn 4, but that followed spins and crashes for Carlos Sainz and Nicholas Latifi on Friday.
And with additional bumps causing havoc as the track surface has moved around over time – particularly in the final sector where both Romain Grosjean and Pierre Gasly spun on Saturday to follow Daniil Kvyat on Friday – we could well see some more mistakes in a race situation.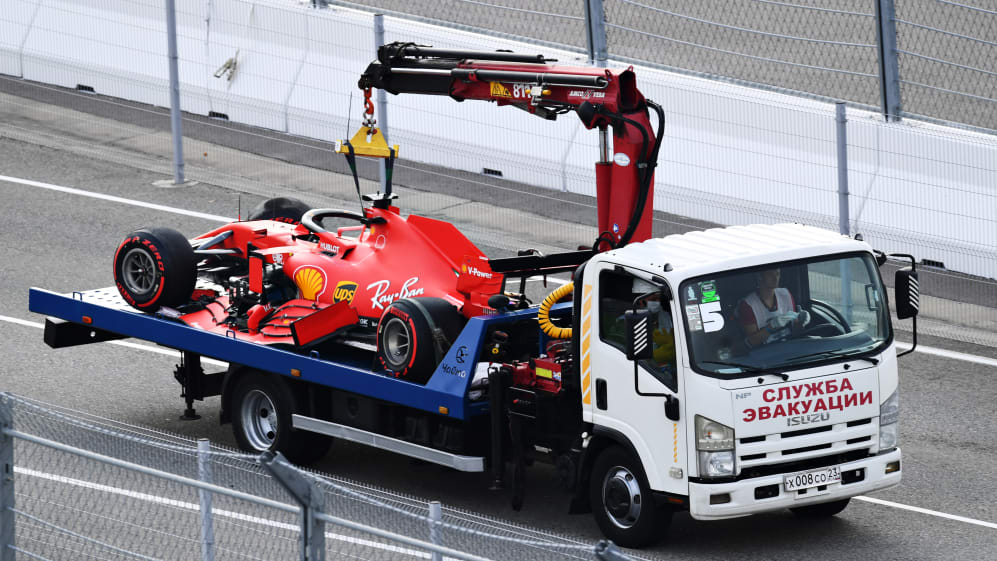 A drag race at the start
Turn 2 is the first real braking zone nearly 1km away from pole
One of the unique aspects of Sochi is the run to the first proper corner on the circuit, with the grid a long way back and offering over 800m of track that incorporates the Turn 1 right-hand kink before the braking zone at Turn 2.
READ MORE: 'Maybe I was playing games and wanted third...' - Bottas optimistic about Russia chances, despite 2nd-row start
This is the most obvious overtaking spot on the track but it also can create plenty of drama at the start, as a poor getaway is usually punished heavily and the slipstream effect is big. Even a good start is no use if the driver behind picks up a tow and slingshots past. It's one of the reasons Hamilton feels vulnerable despite starting on pole, and why drivers further back will be hopeful of making progress off the line.
But the heavy braking for Turn 2 also often catches drivers out, with multiple collisions seen there in all categories in the past. Formula 2 was no different this year, with four drivers taken out at that corner.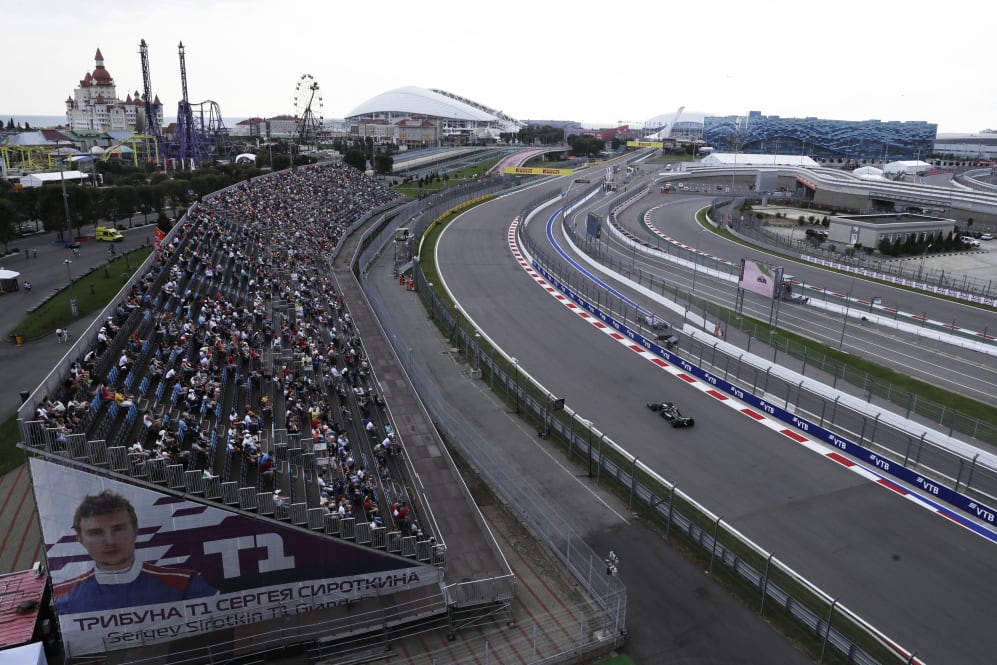 Russell still chasing points
The Williams driver has now made Q2 on six occasions this season
George Russell was particularly despondent after Mugello, where he ran in the top 10 for much of the race but slipped back at the final restart and finished 11th. The British driver is still searching for the first points of his F1 career, and Williams their first score of 2020 as they try and fight with Alfa Romeo and Haas in the constructors' championship.
READ MORE: 'We've got a fight on our hands tomorrow,' says Russell after stellar P14 in Russian GP qualifying
But Russell quickly moved on from the disappointment of the Tuscan GP with another impressive qualifying performance to reach Q2 and start from 14th place, having been quicker than both Ferraris in Q1. While the outright pace isn't there to score points, Russell has the ability to beat the team's main rivals, and that puts him in position to score if there is drama ahead.
He will need a bit of luck, but he's due some after Mugello, and with Sebastian Vettel potentially starting from the pit lane if Ferrari can't repair his car with identical parts after his qualifying crash, Russell might just find himself in with a chance, as his car is quick in a straight line. That means if he can work his way into the top 10 again, he'll have a good chance of defending his position.