Feature
Friday Pace Analysis: Mercedes look strong but an exciting storm is brewing behind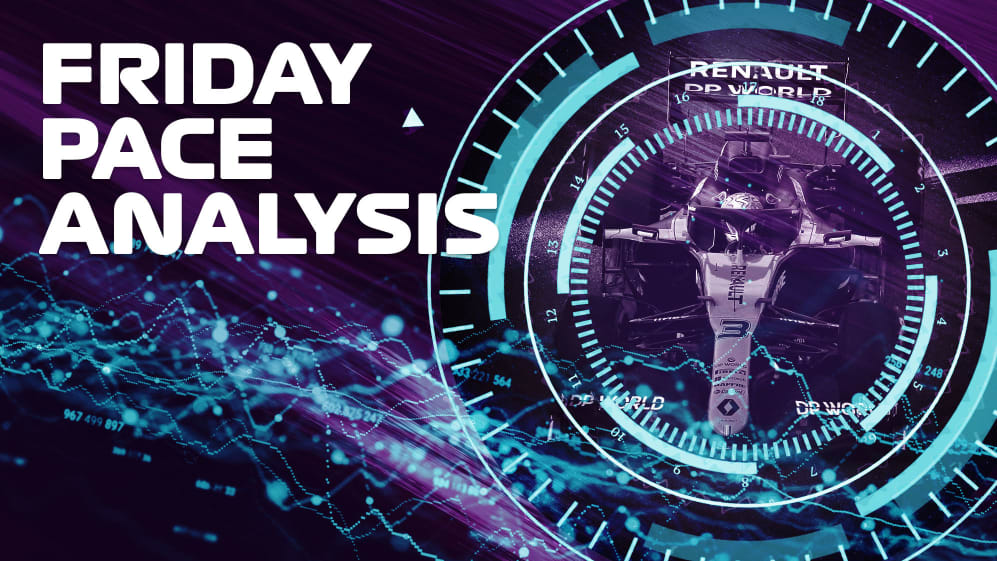 Sochi has been a Mercedes fortress since the Russian venue arrived on the Formula 1 calendar in 2014 – and judging by the pace the Silver Arrows delivered on Friday, it doesn't look like that situation will change this year. But are they genuinely clear at the front? And how far are the chasing pack? Let's crunch the numbers…
One-lap pace
Valtteri Bottas has a strong connection to the Sochi Autodrom track, which weaves its way around the Olympic Park that hosted the 2014 Winter Games. He clinched his first F1 victory here in Russia in 2017 and followed that up with two second places.
READ MORE: Bottas heads Hamilton in second practice at Sochi as Ricciardo impresses in P3
On Friday, he looked as in sync with the place as he has ever been, as he promptly set the pace in both 90-minute practice sessions – but it was not the smoothest of days. In his hands, the W11 was a little nervous in the final sector, the Finn four-wheel drifting through the final corner on both his low-fuel, soft tyre runs, and he was losing around half a second to his team mate Lewis Hamilton here.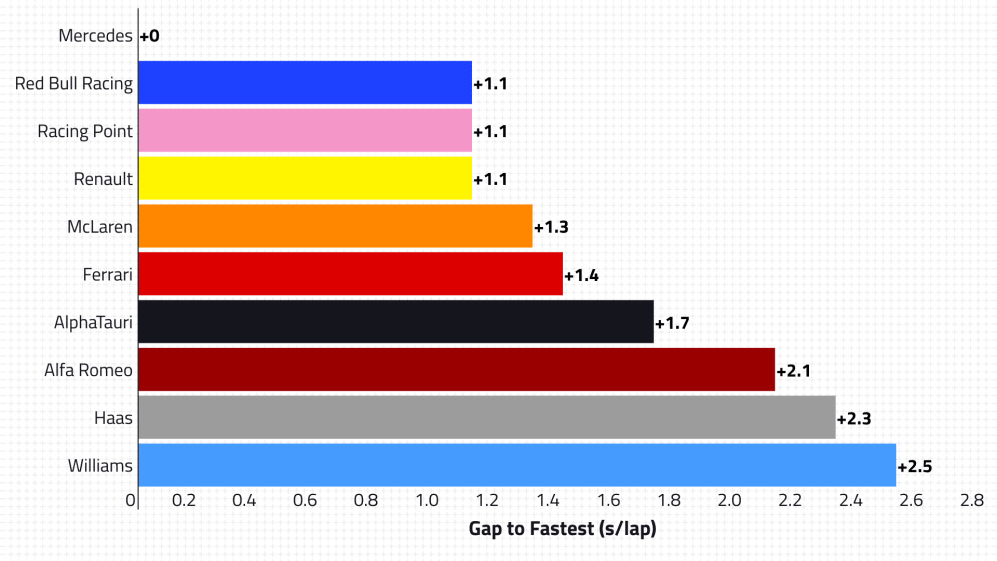 Hamilton had a challenging day, too, losing a bunch of running when he locked up heavily on the hard compound in FP1 and then failing to get a clean lap in FP2, locking up again and only narrowly avoiding the barriers as he recovered to the track.
But despite all those niggles, the Mercedes duo ended up a second clear of the chasing pack, sending an ominous message to their rivals. It's likely they will have a private battle for pole position, with only a technical problem likely to stop them locking out the front row. As the corner performance graphic below shows, they have the advantage in both the low and medium-speed corners (there are no fast speed turns in Sochi) and they have a healthy power advantage over their rivals, too.
READ MORE: Hamilton says Sochi lap 'a work in progress' after trailing team mate Bottas on Friday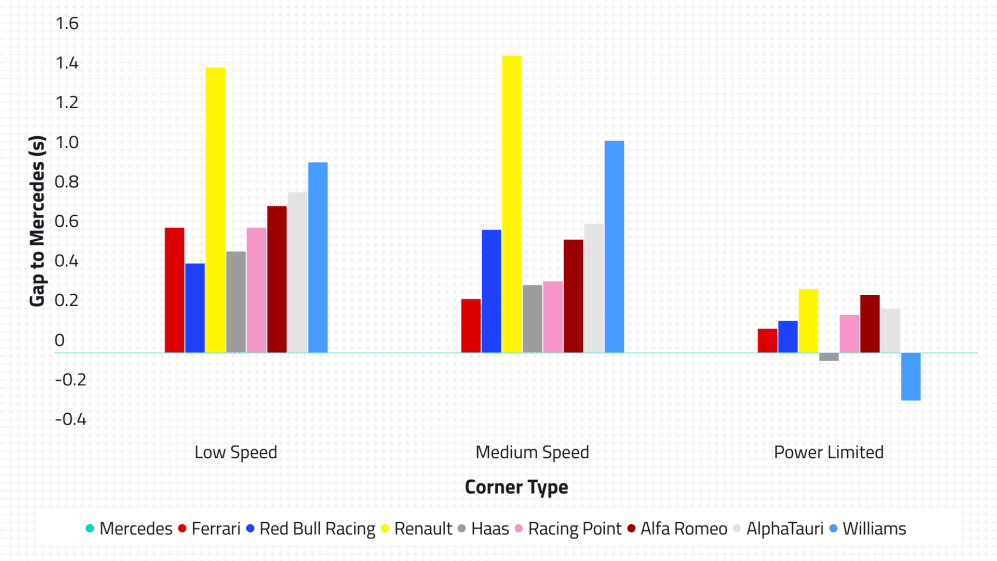 Daniel Ricciardo has become a bit of a star of Friday practices since Belgium, and he once again showed an impressive turn of pace in the Renault in Sochi. On Thursday he said the circuit hadn't 'spoken' to him in the past, but the Australian said he had done his homework for this year - and it seems to have paid off.
However, our data shows that it will be immensely close in the battle for third, with Renault locked with Red Bull and Racing Point, all 1.1s/lap adrift of Mercedes' impressive pace. Red Bull have never performed particularly strongly in Sochi and Max Verstappen doesn't think things will be much different this year, the Dutchman admitting it will be very tough to get into the top three in qualifying.
READ MORE: Verstappen expecting tough fight for P3 in qualifying as Renault and McLaren impress in Sochi
Race pace
Mercedes retain their immense advantage over the field when it comes to the race pace stats, the Silver Arrows an impressive one second per lap quicker than anyone else.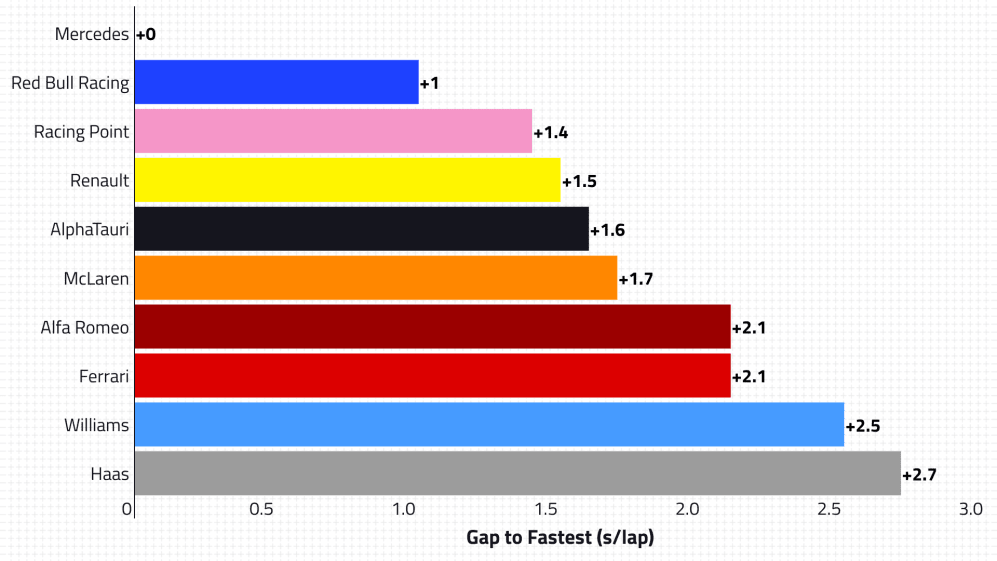 As has often been the case this year, Red Bull are their closest challengers as they show a slightly stronger turn of pace in race trim. Perhaps ending their run with a Sochi podium isn't as unlikely as predicted, particularly as their qualifying rivals Racing Point and Renault fall away when we look to race pace, with Racing Point 1.4s/lap off and Renault a tenth further back.
READ MORE: Domenicali to become new CEO of Formula 1, with Carey becoming non-executive chairman
Sergio Perez was the quicker of the two Racing Points, which is somewhat surprising given it was team mate Lance Stroll who has the heavily upgraded package in Sochi. Technical Director Andrew Green wasn't too concerned, though, suggesting Stroll's disappointing lap time was down to overdriving.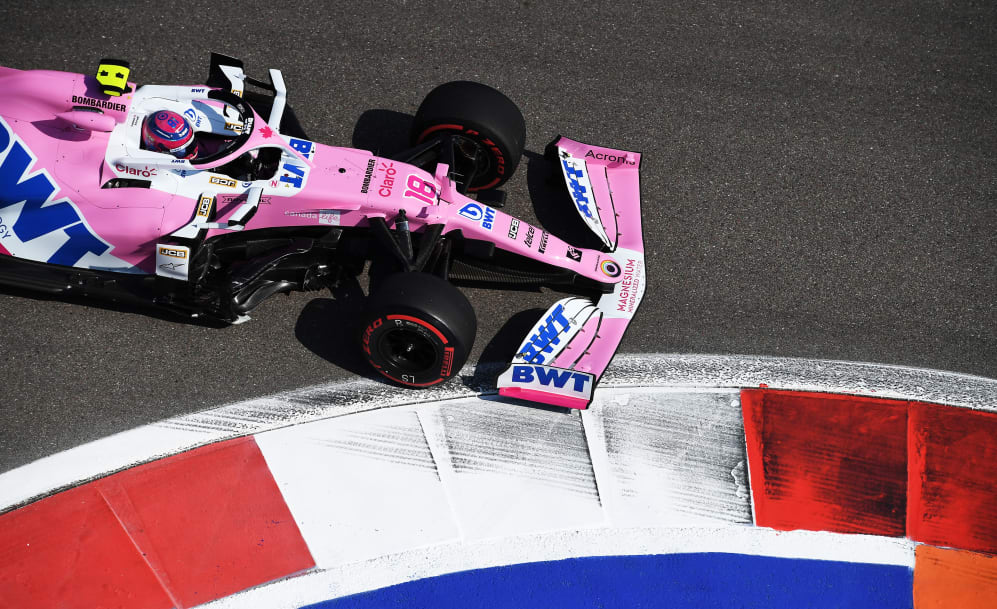 McLaren are 1.7s/lap slower than Mercedes in race trim, but just three tenths per lap separate them, Racing Point, Renault and AlphaTauri, suggesting it will be a very tight fight for the remaining points-paying positions behind Mercedes and Red Bull.
READ MORE: Sainz apologises to McLaren for 'unnecessary stress' after FP1 crash
Ferrari's race pace was very poor, with the red cars – featuring small upgrades that the team and drivers insist won't make too much difference – down in eighth in this metric. This has been the pattern of late, with Ferrari seemingly having turned their form on their head, with their qualifying speed not so painful but they then fall back horribly in the race and spend most of their time looking in their mirrors rather than attacking those in front.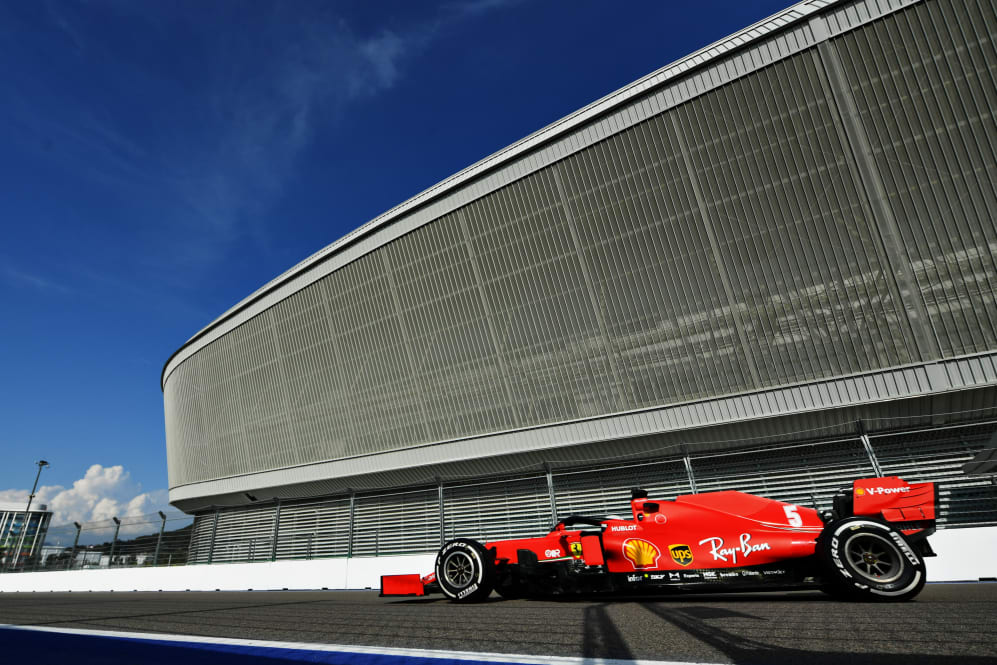 Verdict
Mercedes appear to be in a class of their own in Sochi, with Bottas and Hamilton looking quick on all three compounds – particularly on the mediums and hards.
Their advantage is such Bottas and Hamilton will likely attempt to get through Q2 on the medium tyre – so they can start the race on that rubber – and that opens the door for the duo to try a one-stop strategy.
READ MORE: 'It's the first time I've been hooked up here' – Ricciardo says homework key to strong Friday in Sochi
We're also using softer compounds than were used before, with Pirelli seeing higher wear and some blistering on the soft tyres. So those starting on the soft will find it much harder to pull off that strategy, according to Pirelli's data, and will likely have to two-stop.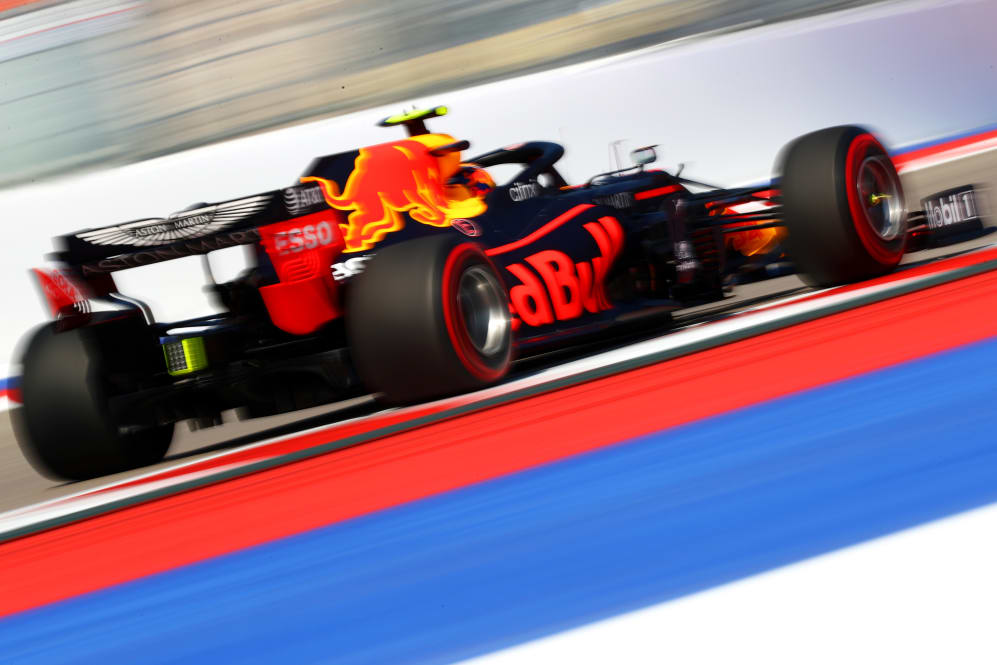 Behind Mercedes, the performance of the next five teams looks mighty close, so strategy – starting with tyre choice in Q2 – will play a huge role in the fight for the final podium place, as well as the remaining points-paying positions.
IDEAL LAP: Is Bottas's Sochi speed advantage real – or does Hamilton have more in hand?
It'll be interesting to see how the track evolves over the weekend. It hasn't been used for a while, so it is unsurprisingly lacking grip. That should improve further after one more practice session and qualifying.
It's Mercedes, then, who are looking overwhelming favourites to dominate qualifying and the race – but the battle behind is shaping up to be very entertaining.