Alain Prost 'not surprised' Alonso not yet at 100%, as he admits he was 'completely lost' in 1993 comeback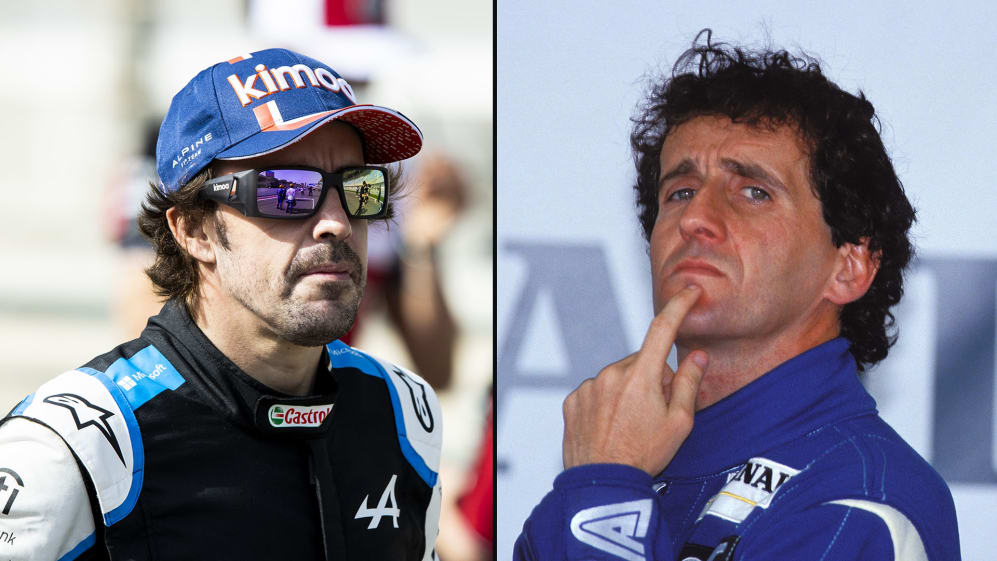 Fernando Alonso has been open about the fact that he's not yet accessing 100% of his powers following his decision to return to Formula 1 this season with Alpine. But the team's special advisor Alain Prost believes that's hardly surprising, as he compared Alonso's comeback to his own F1 return with Williams in 1993.
Prost is the guest on this week's episode of our podcast F1 Nation. And speaking with host Tom Clarkson and his 1993 Williams team mate Damon Hill, Prost said that, with the restrictions on testing currently, the impact of Alonso's pre-season bike crash and the fact that the Spaniard last raced in F1 in 2018, Alonso couldn't be blamed for not yet being fully up to speed.
READ MORE: F1 comeback going 'better than expected' says Alonso, as he reveals key struggle with Alpine
"I'm not surprised that he needs to have time," said Prost. "It takes time. The simulator is good, but it's more inside the car [where you need to get comfortable].
"And the physical condition, what we call more the physiology, the stomach, the whole body, the vision, the head – and don't forget he had also the bike accident so you don't know the effect that could have, so I was a little bit worried.
"He's getting better and better," added Prost. "But still not completely at the top in my opinion. He knows that and we expect that [he'll perform better at] the French Grand Prix, where it's a different track, a wider circuit he knows well. So we'll see, but I'm not surprised that it takes a little bit of time."
PODCAST: Prost on his amazing career, his unique relationship with Senna and his 80s rivals
Prost himself had just a year out of the sport – when he took a sabbatical after being fired by Ferrari towards the end of the 1991 season – before he returned to Formula 1 with Williams, duly claiming the 1993 title before retiring. But Prost admitted that he'd questioned the wisdom of his F1 comeback coming back after his first tests with Williams in Portugal in 1992.
"When I came back in Portugal, I asked myself why I came back!" said Prost. "That was a shock physically, mentally.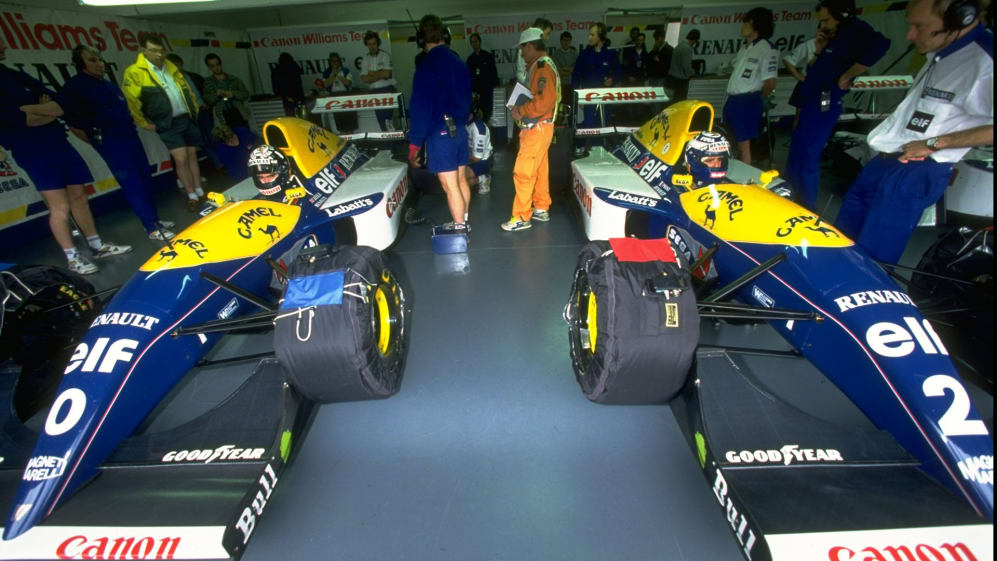 "I was really, really fit… unbelievably fit – I had 5% [fat] on my body," added Prost. "But when I came in September with a really fit condition to [test] the Formula 1, I felt completely lost.
READ MORE: Changes at Williams, Mercedes' fightback, and more – 5 fascinating storylines ahead of the French GP
"That means that everything you do outside [the car] is important, but it's not as important as all the work inside Formula 1, all the muscles that you're training, they are different muscles, all the physiology, the vision and everything, you cannot train that outside."
To hear more from four-time champion Alain Prost ahead of the 2021 French Grand Prix – including why he thinks Red Bull will triumph over the "nervous" Mercedes this year, why Damon Hill was a "gentleman" as a team mate, and why Alpine were worried about signing Alonso – listen to the episode of F1 Nation in the player above, or on your preferred podcasting platform.