Feature
TREMAYNE: From almost flipping burgers to winning a Grand Prix – why no one can begrudge Ocon's victory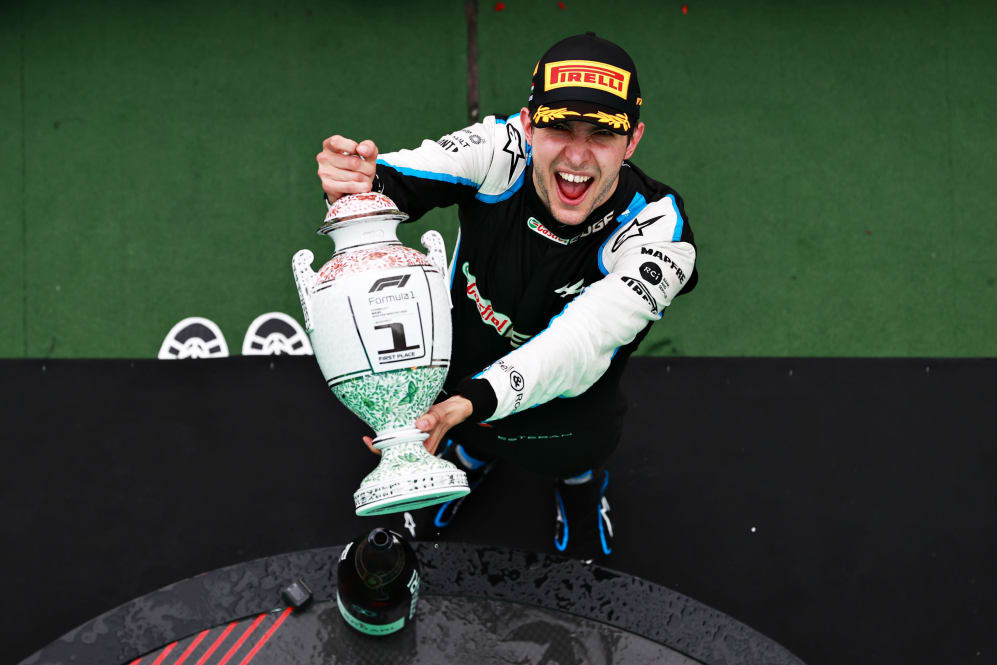 Okay, hands up. Did anyone genuinely see that extraordinary Esteban Ocon/Alpine victory in Hungary coming?
Even after the Red Sea had parted for the 24-year-old Frenchman in Turn 1 as Valtteri Bottas's game of automotive pinball wiped himself, Lando Norris and the Red Bulls of Max Verstappen and Sergio Perez out of the way, and Lance Stroll then did more clearance work with Charles Leclerc and Daniel Ricciardo… Shades of Jody Scheckter at Silverstone in 1973, or Romain Grosjean at Spa in 2012!
If I'd wildly predicted an Alpine win – and I have to say my money for an oddball midfielder victory would have been on McLaren, Ferrari or maybe AlphaTauri and Aston Martin before them – I would have plumped for Fernando Alonso as the pilot. But, truly, I never saw this one in the crystal ball.
But that's why it was such a refreshing outcome. And, as I've mentioned before, I love seeing young drivers scoring their first big wins, witnessing that release of passion and adrenaline-fueled energy, and that final validation of the self-belief that has propelled them thus far.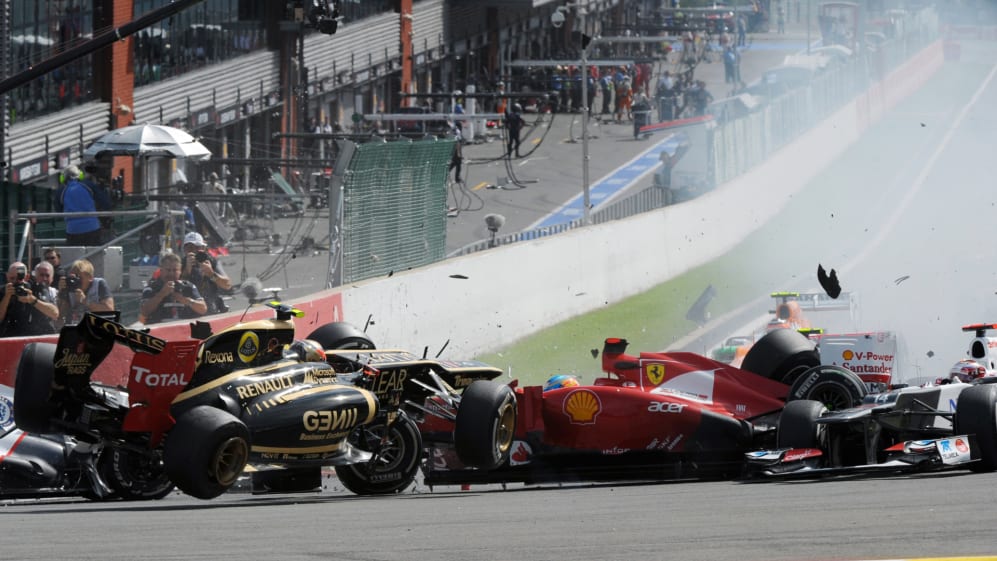 But just how did the team that started life as Toleman in 1981 before winning races as Benetton, Renault and Lotus take the Frenchman to such a triumph in Hungary on Sunday in their new guise? A triumph so popular that Lewis Hamilton said afterwards that he was happy he hadn't won because it meant that Esteban had.
Of course we all know what a key (and inadvertent) part Valtteri played, triggering such mayhem and effectively crippling Max's car for the remainder of the afternoon.
Jolyon Palmer: How maiden winner Ocon was inches away from disaster in Hungary chaos
And that a terrible strategic decision by Mercedes had induced Lewis Hamilton to be the sole runner to take to the grid in the restart as everybody else made for the pits to switch from intermediate rain tyres to slicks. Mercedes had told their man that more rain was expected, and his belief in them proved to be his undoing as his stop at the end of the first lap left him at the back, 14th among the survivors and with a mountain to climb.
Esteban later said he couldn't believe how the path to second place had just magically opened up for him. And that his heart was in his mouth as he steered into the pit lane even as Lewis elected to stay out on that grid formation lap, in case he was the one getting it wrong.
For all his problems, the world champion could still have scored his 100th win, but further things militated against him once he had finally managed to start moving through the field on a track where overtaking is horribly difficult even for the best.
The first was Kimi Raikkonen's presence exiting the pits on lap 54, as Lewis came up to challenge his old McLaren team-mate and adversary Fernando for fourth place. The veteran Finn's Alfa Romeo was just where he needed to place his Mercedes, frustrating his move.
READ MORE: Raikkonen blames traffic light error for Mazepin pit lane crash
Then Fernando, who had victorious aspirations of his own, engaged Lewis in a breathtaking fight.
They nearly touched twice in Turn 4 as they literally ran wheel-to-wheel, reminding us that despite turning 40 on Friday Fernando is still very, very quick and as feisty as ever. By the time Lewis had finally overtaken him on lap 67 after forcing him into a brake-locking error in Turn 1 which made the Alpine run wide, their individual chances of victory had evaporated.
So, yes, of course the luck favoured Esteban, but that's hardly a crime. It's part of the deal fate decides for you in life. This was his day, and he thoroughly deserved his success. Just as Pierre Gasly did at Monza last year. I know they rely purely on happenstance, but it's a shame we can't mandate at least one such wild-card race every season.
Back when I first met him, in Singapore with Manor in 2016, I remember asking Esteban for a favour. When he asked immediately what that was, I asked him just to stay the way he was, and not to change. Because back then he was such an engaging personality.
TREMAYNE: After a shaky start, Portugal proved Alonso and Alpine are getting the hang of F1, 2021-style
A gangling kid who couldn't believe how his luck was running. Before ART had offered him a GP3 ride for 2015, despite success in F3 he was literally contemplating the end of his career and admits now he might have ended up flipping burgers at McDonald's were it not for the intervention of Mercedes boss Toto Wolff. But by 2016 he'd turned that opportunity into a title success, a deal with Mercedes, and a side deal with Renault, and that ride with Manor.
Over the next two seasons with Force India he really showed his mettle. Remember how he so nearly went for the lead at Spa in 2018, running four-abreast with Seb, Lewis and Sergio up the Kemmel Straight to Les Combes? All his brushes with team mate Checo? Then, through cruel circumstance, he had to sit out 2019 as Mercedes' reserve driver, before the Renault deal brought him back in 2020. Now, ties with Mercedes ended, he looks ahead to his recently-inked three-year deal with Alpine.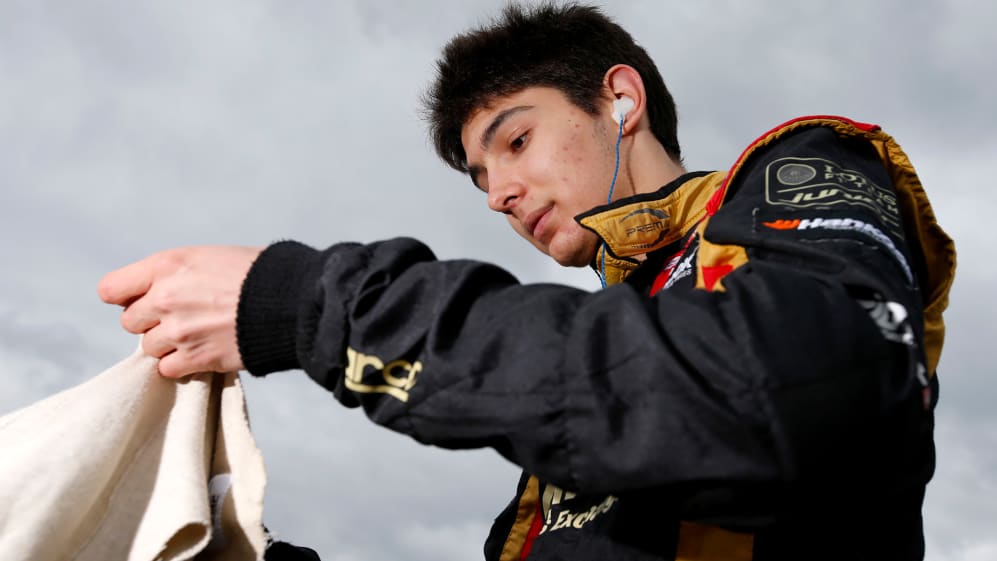 And you know what? He hasn't changed. His ready smile is the same and, like Mika Hakkinen, he has just matured, which is as much a tribute to him as to his super-supportive Mum and Dad, Sabrine and Laurent, who sadly had to stay home last weekend because of Covid travel restrictions. I hope they all had a blast when he got back on Monday.
I was absolutely delighted to see him win, but even happier that he had a tough four-time world champion like Sebastian Vettel on his tail literally throughout the 70 laps. Because to me that reduced the 'luck' element in his success, and instead the pressure that Seb exerted on him all the way through totally validated his afternoon's work. Afterwards, Seb was another to offer genuine praise, and said that he hadn't made a single mistake despite everything he threw at him.
READ MORE: Ross Brawn on the Turn 1 chaos, Vettel's disqualification, and how victory will change things for Ocon
Back in 2003 another young racer scored his first victory in Hungary. Fernando, in a Renault with the unloved 111-degree engine. Now, despite his own disappointment at not being able to close in on the lead duel, he also smiled happily at the performance and similar success of the team mate who has become something of a protege.
After the acrimony of Silverstone, this was a result not just that Esteban and Alpine could relish, but that pretty much the whole of F1 could celebrate as the summer break loomed.