Alonso says Aston Martin arrive in Australia 'extremely happy' as Stroll gives update on wrist fractures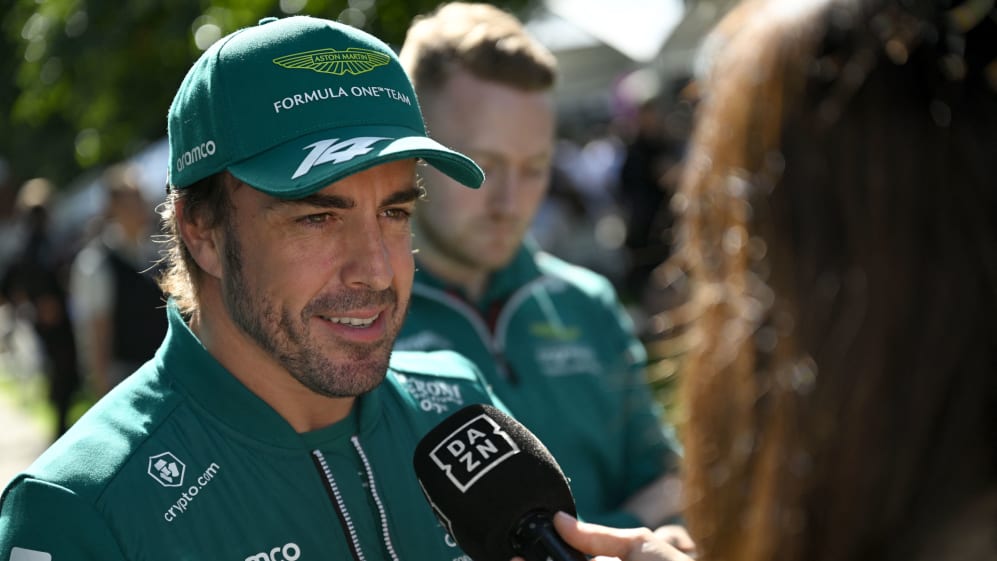 Fernando Alonso picked up his 100th Formula 1 podium finish last time out and as a result, he says he and Aston Martin are brimming with confidence heading into this weekend's Australian Grand Prix.
Saudi Arabia saw the two-time champion finish third for a consecutive race, after being briefly demoted to P4. Aston Martin asked stewards to review their decision to penalise the driver and Alonso's 100th F1 podium was reinstated. In Australia, Alonso said the team were thrilled with the performance of their car – but considered their podium run to be a "nice surprise".
NEED TO KNOW: The most important facts, stats and trivia ahead of the 2023 Australian Grand Prix
"At the moment, we are extremely happy with the performance of the car obviously. We were better than expected, especially in Jeddah – I think it was a nice surprise, so we arrive here with a good level of confidence," he said.
"But… after a few events, from now on, I think the cars will change a lot in a few areas, and a few developments, so let's see if we can keep this pace."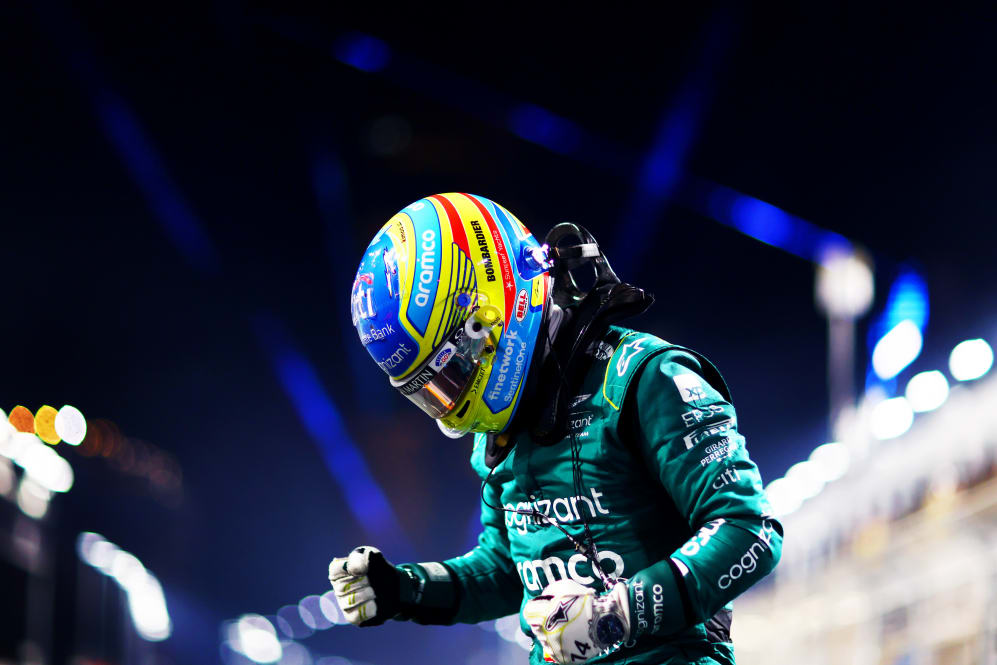 As one of just six drivers to have notched up 100 podiums in Formula 1, Alonso said his focus was on keeping that run going.
"It feels good, it feels nice to reach that number, but yeah, obviously when you are in the championship you are not really concentrating on that, you are just thinking of the next weekend, as we did after Jeddah and here we are at Melbourne and hopefully we have a strong weekend again."
READ MORE: Verstappen admits he's been 'struggling' to recover from illness as he seeks first win in Australia
Asked whether Aston Martin were now assured that they can continue their podium-finishing pace throughout the season, Alonso replied: "Not yet. I think we have to wait and see. Also I think very soon, from Baku or Imola, we will see the teams changing a few parts on the cars and maybe that changes also how competitive you feel, so let's wait and see."
Team mate Lance Stroll, who broke his wrists in a pre-season training accident and missed pre-season testing – but returned to race in the season opener – gave an update on his condition in Australia.
"Yeah I still have those fractures, they're not done yet – bones don't heal in a few weeks – but I'm definitely feeling much better," he said.
Stroll added that Aston Martin were in a much happier place than last year – the team on their aforementioned run of two consecutive podiums, as opposed to 2022 when they'd failed to score a point after three races.
READ MORE: 'We have to push people to go home!' – Krack describes 'huge energy' at Aston Martin after impressive start to season
"Yeah, different atmosphere for sure than a year ago. We were in a tough place 12 months ago and everyone I think was frustrated and disappointed. But this time, we are already looking forward to the weekend and excited after looking at the performance from the last weeks," he said.