Alpine boss says keeping Alonso for 2022 was not a sure thing at start of season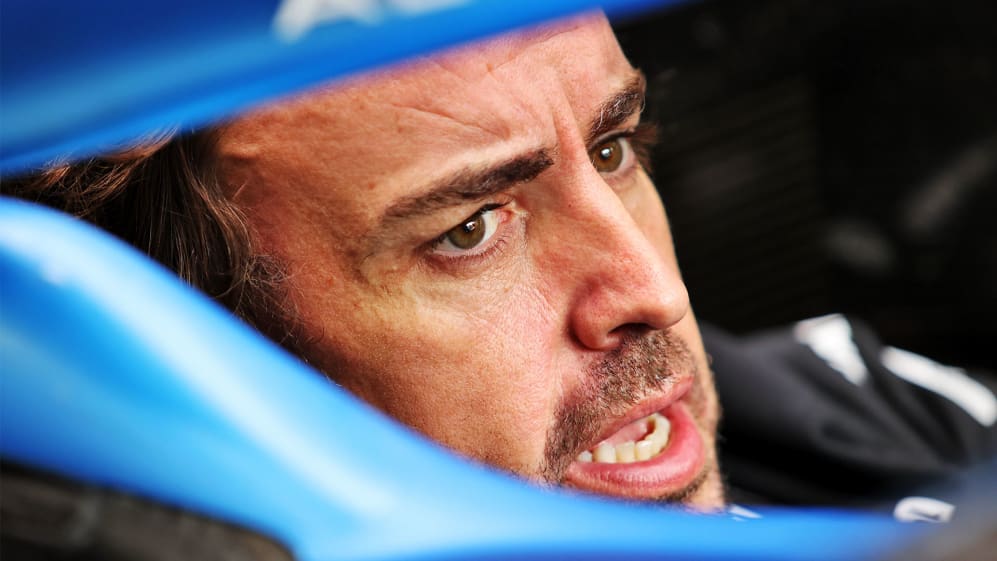 Alpine's announcement ahead of the Belgian Grand Prix that Fernando Alonso would remain with team for 2022 was hardly one of the most shocking revelations the sport has ever witnessed. But according to Alpine CEO Laurent Rossi, extending the Spaniard's contract had been far from a foregone conclusion at the start of the year.
Alonso had made no secret of the fact that his main target for his F1 comeback this year had been to prepare for the new era of the sport in 2022 – which appeared to make the announcement that he would stay with Alpine next season something of a formality.
READ MORE: Alpine confirm Fernando Alonso will stay with the team for the 2022 season
But speaking at Spa-Francorchamps on Friday, Rossi admitted that there had been doubts to overcome on both sides before Alpine agreed to take up the option on Alonso's services for 2022.
"As a one plus one contract [a one year contract with an option on the second year], there's always a doubt," said Rossi. "The first one was, Fernando himself said it would take him a couple of races to get back into shape, and he even admitted that it took him perhaps a race or two more than what he expected.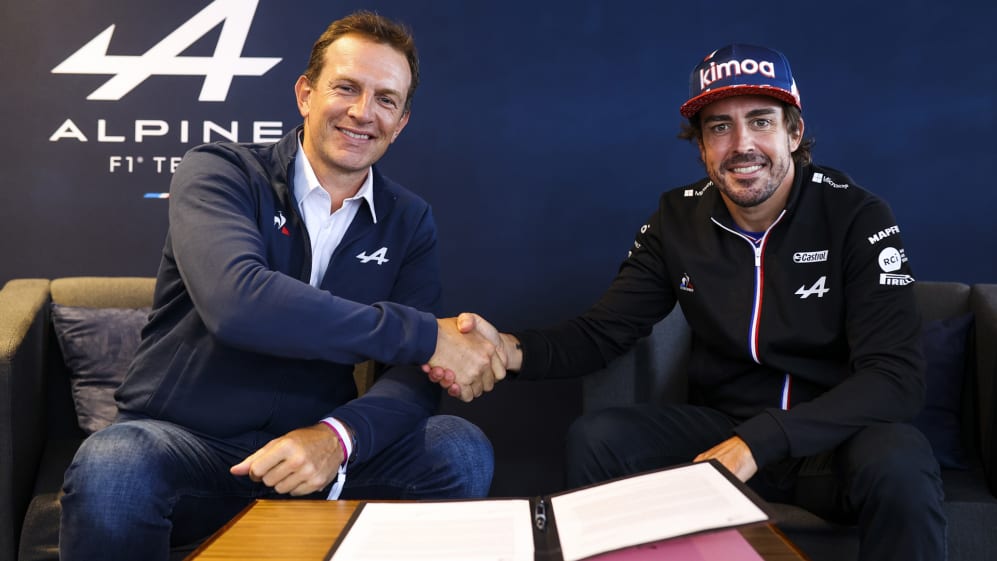 "So you never know when you start the year whether or not it's going to unfold the way you want, and there's always a bit of uncertainty on both sides," Rossi added.
"But at the moment when he signed, there [were no doubts]. So it was a little kept secret, but it was still something where it was possible not to renew. But at the end of the day, both parties really wanted to carry on."
READ MORE: Alonso says it took 'one minute' to decide to stick with Alpine – but says Indy 500 win is still on wish list
Alonso may be a two-time champion who sits sixth on the list of all-time F1 winners with 32 victories. But it was his young team mate Esteban Ocon who secured Alpine's maiden win at the Hungarian Grand Prix last time out – with Rossi believing that achievement justified the team's decision to extend the Frenchman's contract until the end of 2024.
"[Esteban's victory validated] a couple of choices, starting with our drivers," said Rossi. "It justifies why we thought it was good to sign Esteban for three years, it justified a couple of other decisions, so it's nice. It set things back in order.
"It's a confirmation for the team that they're doing the right thing since the beginning of the year. We had moments of doubt, tough races, but we learned from our errors, mistakes, missed opportunities, and we told ourselves it's always a good prep for the future, when we have a faster car.
"The future was a bit accelerated here, but the team validated all of the learnings, so that gave them a big boost of confidence that they were doing the right stuff.
READ MORE: Why Alpine's foray into Formula 1 is working - and why the team is feeling optimistic about the future
"But the objective remains to finish in the position we are in, which is fifth at the very least," added Rossi, after Ocon and Alonso's 37-point haul in Hungary put them nine points clear of sixth-placed rivals AlphaTauri. "For the moment, that's the most tangible objective… so now the focus is going to be to keep on doing the same work to keep that position until the end of the year."