Feature
TRENDING TOPICS: Will Hulkenberg race again, and 5 more talking points ahead of the 70th Anniversary GP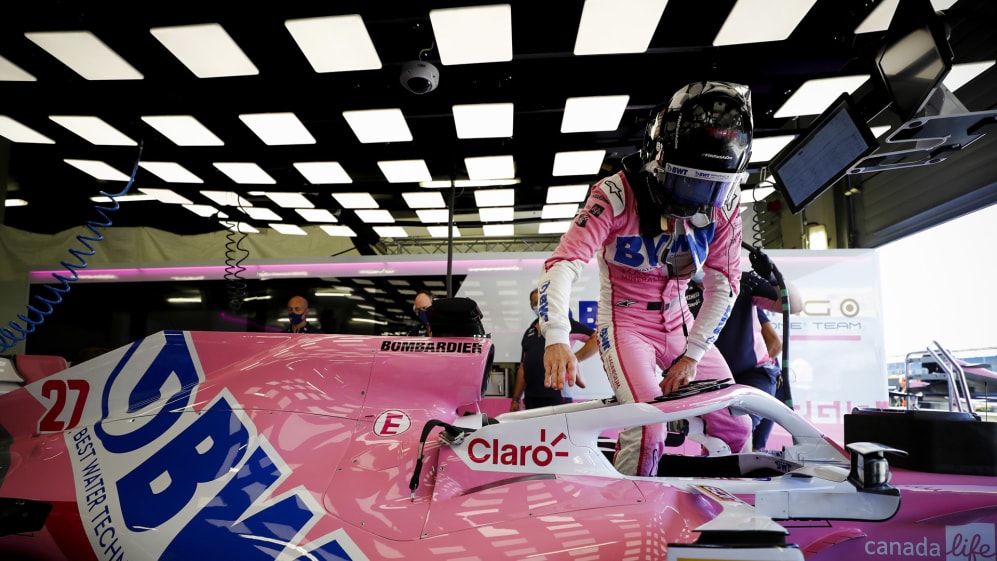 After the drama of the last race at Silverstone, there's plenty of excitement about another event at the same venue at this weekend's 70th Anniversary Grand Prix. So here are the storylines that are likely to be doing the rounds throughout the coming week, as Formula 1 continues to provide on-track entertainment and off-track intrigue during the 2020 season.
1. Pirelli tyres
If you tuned out before the end of the British Grand Prix on Sunday thinking the race was done and dusted, then you probably had a shock when you checked the final results and saw how dramatic the final few laps were.
Punctures for Valtteri Bottas, Carlos Sainz and then race-leader Lewis Hamilton added a huge twist to the race, with the first two dropping out of the points completely after strong drives, while Hamilton limped home on three wheels to take a remarkable victory.
READ MORE: Long final stint and 'biggest forces ever seen on tyres' led to failures in British GP, say Pirelli
After the race Pirelli launched an immediate investigation into the issue, concluding that a combination of long tyre stints coupled with "the biggest forces ever seen on tyres, generated by the fastest Formula 1 cars in history" had contributed to the failures.
But with this weekend's race seeing softer tyre compounds available compared to last weekend – albeit with higher minimum pressures to reduce the stress on the tyres – a one-stop race looks all but impossible, and we'll have different strategies and approaches come lights out on Sunday.
2. Racing Point's driver line-up
The British Grand Prix ended spectacularly – but the whole weekend also started with significant developments as Sergio Perez tested positive for Covid-19 and Racing Point needed a replacement.
Most importantly, we hope Perez remains safe and well and makes a swift recovery, and he'll be eyeing a return to action as quickly as possible. The Mexican will have to follow UK Government guidance on when he is allowed to stop self-isolating after returning negative results, as the regulations were changed from seven to 10 days just as Perez was first being diagnosed.
TREMAYNE: Why Nico Hulkenberg's British GP comeback was heroic – even if he didn't race a lap
If it is seven days, then Perez may be able to race again this weekend and return to the car on Friday – as long as he provides the required negative results – but if it's 10 then he will miss out for the second race in a row and Nico Hulkenberg will deputise once again, hoping to be able to start this time after a power unit issue prevented him from racing on Sunday.
At least Hulkenberg's no stranger to waiting for confirmation, having only made it into the paddock seven minutes before FP1 started on Friday.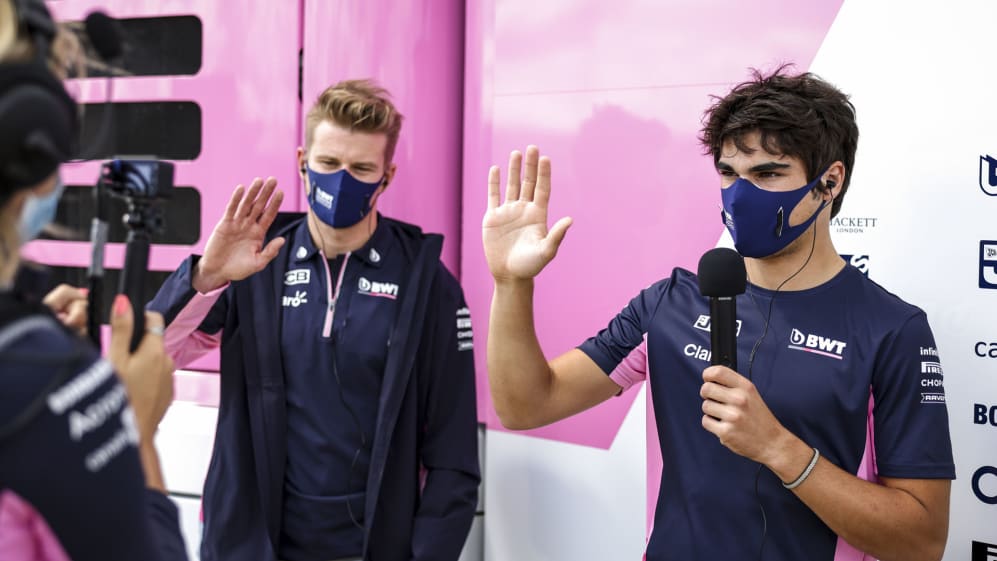 3. Sebastian Vettel's struggles
Much has been made of Ferrari's problems so far this season – I even joked about their pace behind the Safety Car early on Sunday – but when big results have been on offer, Charles Leclerc and the team have executed excellently to pick up a second place in Austria and a third at Silverstone.
The same can't be said for Sebastian Vettel, unfortunately, with the four-time world champion boasting a best result of sixth in Hungary and currently languishing in 13th in the drivers' standings.
READ MORE: 'Something doesn't stack up' – Vettel puzzled by his poor pace in British GP
The uncertainty surrounding Vettel's future has been well-publicised, but of more immediate concern will be his lack of confidence with the current car, as he admits he was massively struggling to find grip last weekend.
Racing twice at Silverstone could be a blessing or a curse, as he at least gets to try and work on solutions that he can compare to the first race at the same track, but Vettel will also know he's in for a tough weekend if no progress is made.
4. Defensive driving
Haas were dealing with the stewards a lot in Hungary as their penalties for the formation lap pit stop conversations divided opinion, and they found themselves in the spotlight again at the last race.
Kevin Magnussen retired on the first lap after a collision with Alex Albon, with the Red Bull driver getting a five-second time penalty – something that angered Haas Team Principal Guenther Steiner, who felt the punishment didn't fit the crime compared to the 10 seconds each Haas driver got in Budapest – and then Romain Grosjean had to visit the stewards after the race.
READ MORE: Grosjean handed warning from stewards after 'potentially dangerous' defence of Sainz and Ricciardo
Grosjean was shown the black and white flag warning him about his driving standards when he moved late to defend against Carlos Sainz, and then a similar incident with Daniel Ricciardo resulted in a further official warning after the race. Grosjean himself said he knew the moves were a little late, but nothing in the regulations prevent him from doing that and he wants to see the FIA put a rule outlawing it in writing.
Ricciardo suggested it was a slightly dangerous way of making the point, as it could have resulted in big crashes that damaged both cars involved. But where the line is between hard racing and dangerous driving is likely to be a topic for discussion in the drivers' briefing.
5. The championship battle heats up
Once all the drama on Sunday afternoon had played out, Lewis Hamilton ended up with a 30-point lead over Valtteri Bottas. Hamilton managed to win despite his puncture, but for his team mate, the same problem dropped him out of the points.
READ MORE: Bottas tyre issue 'cruel' says Wolff
Bottas started the season strongly with victory in race one, but will feel slightly hard done by to be so far back at this stage, and he will need to respond as quickly as possible. Hamilton has shown time and again in recent years that he does not let a championship lead slip, and if Bottas is going to get himself back in contention he's going to need to start reducing that advantage with consistent results.
The Finn's pace was strong throughout the first race at Silverstone, but he was perhaps a little tentative at Abbey when going wheel-to-wheel with Hamilton off the line, something we might not see repeated in a similar scenario this week.