Feature
As a driver, you never think it will happen to you, but Grosjean's crash was a stark reminder of F1's risks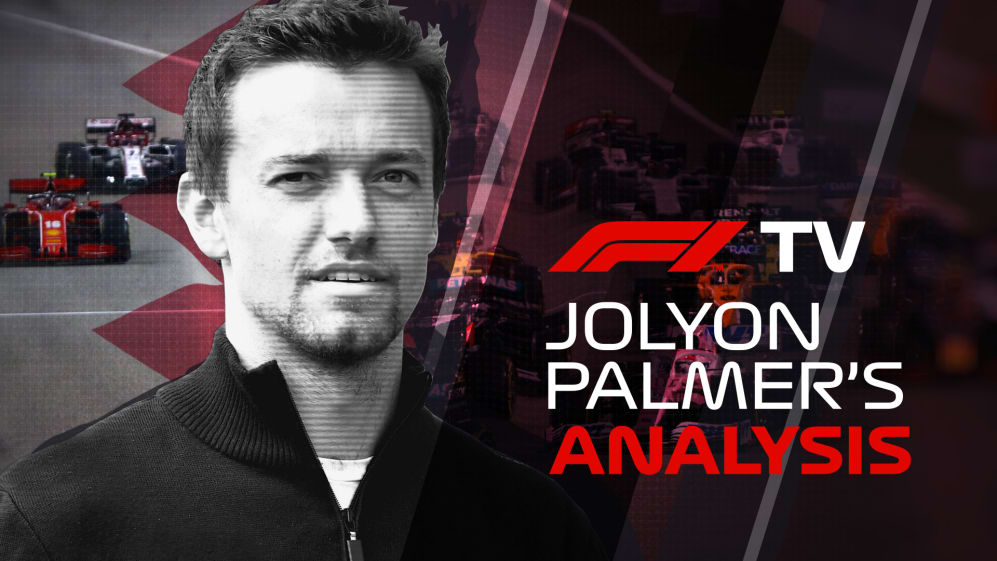 All Formula 1 drivers know that motorsport is dangerous, and that accidents can happen, but nobody ever drives with any concern about the dangers in their head, and they don't ever think the dangers will happen to them.
On Sunday those dangers would have been brought into a sharp focus once more, as Romain Grosjean survived one of the most horrific accidents I've ever seen.
Extraction from the cockpit is one of many safety checks that teams and drivers have to undergo before they can even turn a wheel in pre season testing.
The Ross Brawn Column: It was a relief to see Grosjean walk away - now his accident needs to be better understood
When I was driving in 2017, the test would be that you had to get out of the cockpit in five seconds, and replace the steering wheel in another five - the second part of which always seemed relatively pointless.
For the start of 2018 the halo was introduced and the mandated time frame for extraction increased slightly from five to seven seconds, (still with another five to get the wheel back on) because climbing out of the car always took slightly longer with the device.
It is a test that occasionally has been done at the cost of a wing mirror or barge board, as drivers scramble out of a car in a time frame that usually they never ever have to do again.
When you do the pre-season checks you do it in your own time and if you fail you can just have another go until you manage to achieve it in the time frame, the pressure is minimal.
On Sunday Grosjean did have to scramble out and in a situation that can never be practiced - in an inferno, having just suffered a huge 53G impact and with an armco barrier resting above the halo as well.
It's no wonder that on this occasion it took him longer to get out of the car, in fact it's a miracle he was able to get out at all considering all that was going on around him, this must be a pure natural instinct - a human's fight for survival.
I've been in two burning F1 cars before, one pretty badly in a Silverstone test, but they are never burning as a result of impact. Usually it's because an engine lets go - as happened to Sergio Perez at the end of the Grand Prix - and therefore, while it can sometimes be a relatively worrying event, you are in relative control of the situation.
You bring the car to a halt and jump out as quickly as possible, while getting a hot back. Of course there is never a thought about putting the steering wheel back on the burning car.
For Grosjean it must have been absolutely terrifying, but at least, crucially, he was able to get himself out.
Undoubtedly the halo did its job here and gave him the chance to survive this, not only saving his helmet from likely contact with the barrier, but then also giving him wriggle room to escape the wreckage.
READ MORE: Grosjean describes halo as 'greatest thing' from hospital bed, saying he 'wouldn't be here without it'
The fact he was able to last around 30 seconds in the inferno without more severe burns is also testament to the safety standards of his fireproof clothing.
How he was able to even stumble away from that incident, with the help of the excellent FIA medical team, shows how far Formula 1 has come in car safety.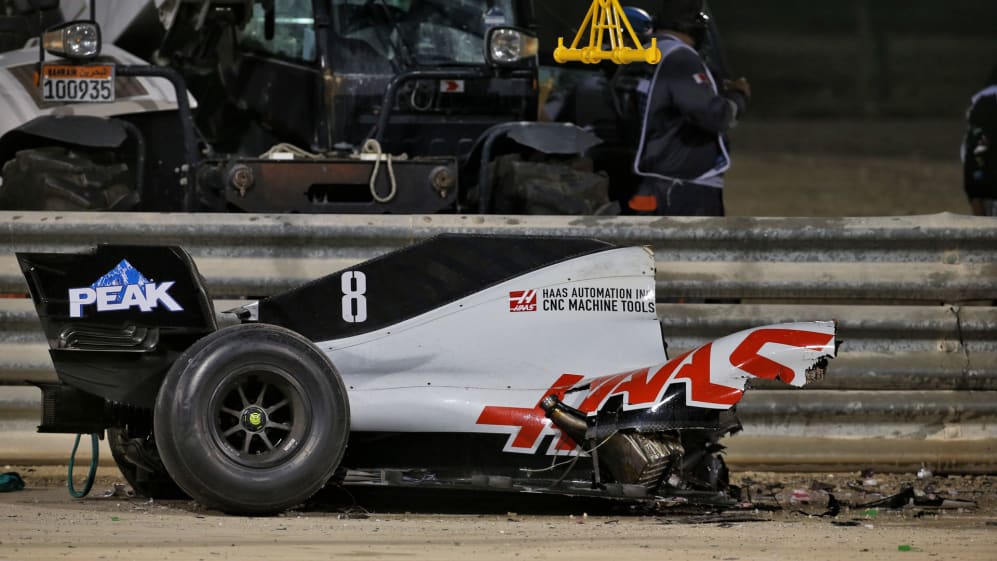 For the other drivers it would have been tough emotionally to get going again.
You could hear every single driver on the radio after the red flag was thrown asking, sometimes repeatedly, about the safety of their colleague, mainly as they saw the burning wreckage on the approach to Turn 10.
Charles Leclerc was one driver who saw the crash immediately in his mirrors and knew the severity for himself - you could hear the concern in his voice on the team radio.
READ MORE: Drivers praise halo and F1 safety as Grosjean makes 'miracle' escape from crash
For everybody else they had a chance to see it on the replay during the lengthy red flag period, and it must have been very hard for them to watch. When incidents like this happen you forget about the competition for a moment and remember that sometimes there is more at stake than a good Grand Prix result.
While Grosjean escaped relatively unscathed, everyone would be aware that on another day, a driver might not have been so lucky in a situation like that. It's a very unnerving feeling.
The other 19 drivers all had to get back in the car soon after and race once again, but this time the danger that is usually easy to switch off from when you put the helmet on, would have been harder to erase from their minds.
In reality though there is so much to focus on when you are strapped into a Formula 1 car, that probably by the time the drivers were heading back around for the restart, sorting out their starting positions, changing switch settings, focussing on their start procedures and new race strategy, the safety aspect would once again be put to one side - it's the sitting and watching part which is the hardest, where it's harder to switch away from it.
READ MORE: Race winner Hamilton admits it was tough to stay 'in the zone' after Grosjean crash and lengthy break
When the dust settled on the 2020 Bahrain Grand Prix though, they will all have had a chance to properly reflect on what happened, and then have to put it to the back of their minds once again for a Grand Prix next week at the same venue.