Feature
The Ross Brawn Column: It was a relief to see Grosjean walk away - now his accident needs to be better understood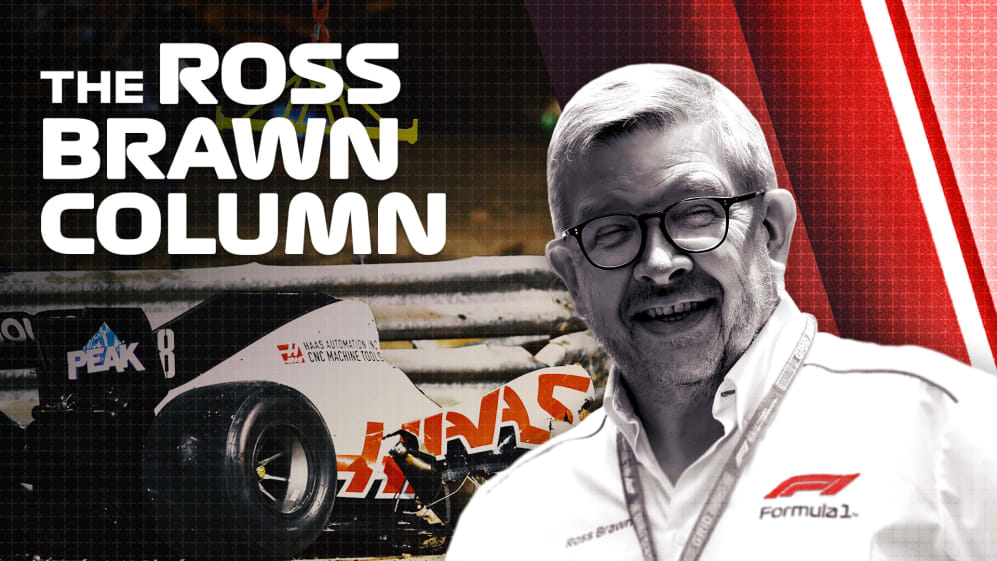 Romain Grosjean made a miraculous escape from a dramatic fiery crash on the opening lap of the Bahrain Grand Prix, as Lewis Hamilton clinched his 11th win of the year. Formula 1 Managing Director, Motorsport, Ross Brawn discusses the key talking points…
Seeing Grosjean jump out of the car was a huge relief
It was a huge shock, as fire is something I've not seen in F1 for a very long time, and I was immediately thinking, what could have caused it as the fuel tank is so well protected? Obviously there's oil in the car and there's other fluids, but it was strange when I saw the fire.
It wasn't until I saw the severity of the accident you could understand why the fuel had escaped. So the first shock was just seeing the fire. Then when you see the seriousness of the accident, your first thoughts are with the driver. You immediately worry about the health of the driver.
READ MORE: 'Crazy… I've not seen fire like that before' – Medical Car team describe scene that awaited them after Grosjean crash
Seeing Romain jump out of the car was a massive relief. Our producers didn't put the footage out until they knew Romain was safe, which is our protocol. I think everyone is proud of the safety measures which have been developed over the last few years. The halo played a huge part.
The FIA, working with the team, have to understand the dynamics of what happened in the accident to see if improvements are possible. It was a pretty severe impact and there are limits as to what you'd be able to contain or control. But penetrating the barrier like that has to be understood. It also has to be understood why there was a fire and why the car broke in two.
These are the things that the FIA will now take the time to analyse and work out what can be done better. Hats off to everyone involved, because the driver walked away from a huge accident. And the FIA did a super job getting everything back in shape so that we could run the race in as safe a way as possible.
READ MORE: Grosjean describes halo as 'greatest thing' from hospital bed, saying he 'wouldn't be here without it'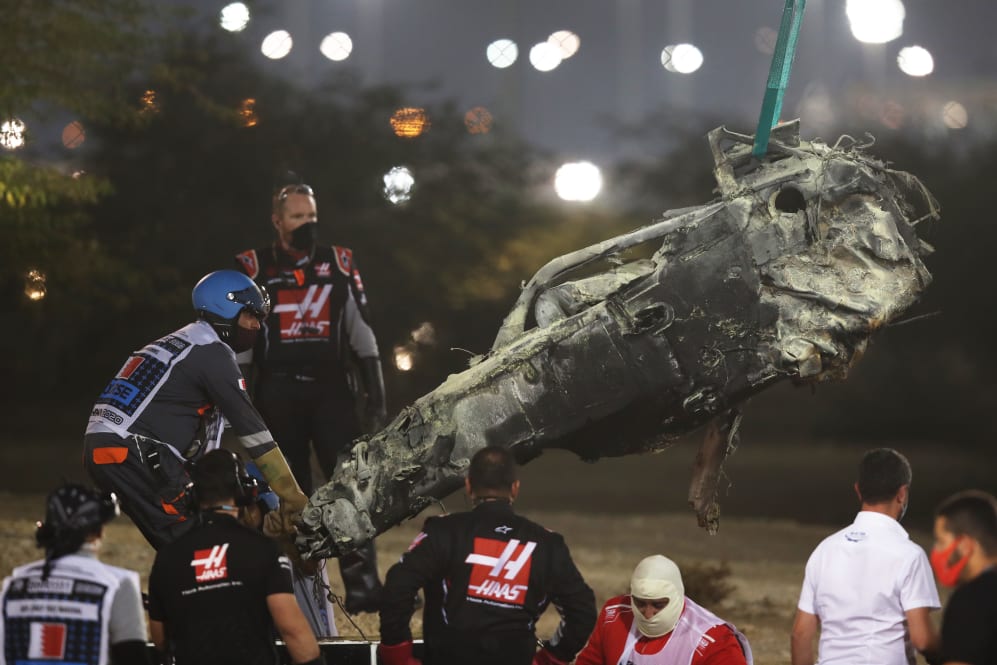 Drivers react in their own way
Drivers are all different. When you see a huge accident like that and then a driver walks away, which side does it take you? Does it show you how severe it can be and that you can survive? Or does it shock you that there is such a severe accident? I think drivers all react differently.
READ MORE: FIA have launched investigation into Grosjean crash, confirms Race Director Michael Masi
Some felt it showed how safe these cars are and some felt it was pretty unsettling. I spoke to a few drivers in the moments after the accident and most asked me how Romain was. That was their main concern.
Most were able to get their head down and carry on doing the sport they love because it's probably one of the most serious accidents they have ever witnessed and the driver got out and was relatively OK.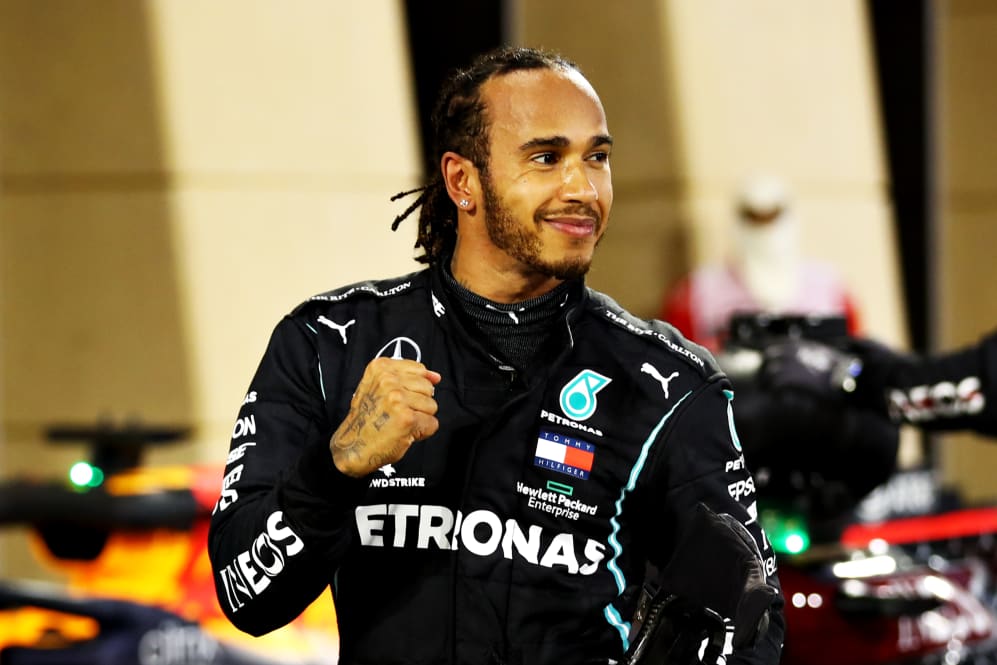 Albon gets a confidence boost
There was a little bit of good fortune today for Alex, when he inherited his second podium after Sergio Perez retired, but he put himself in a position to take advantage when the opportunity presented itself.
READ MORE: 'We had to be there to capitalise' – Albon '95% satisfied' with opportunistic podium in Bahrain
There's no doubt this has been a challenging year for him, but in Bahrain, he showed strong pace throughout the race and showed character in the way he recovered well from his big crash in practice on Friday.
This podium will do wonders for his confidence. He now needs to build on this result and get some momentum.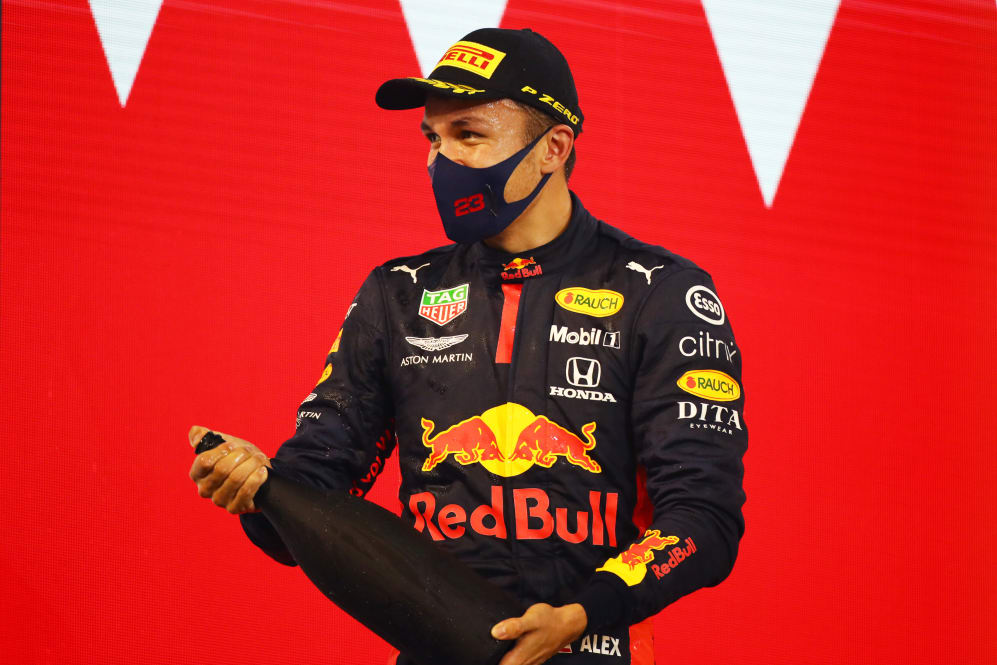 They may well still fight back to finish third, but if they don't, I think they will kick themselves. Sometimes fate takes over but sometimes other factors have come in which have let them down.
Having said all of that, whatever happens, they have got to look back and see that they have consolidated their position. They are in that group with the three best teams in F1, which is a big improvement.
PADDOCK PASS: All the reaction from the drivers after a dramatic Bahrain GP
McLaren are overperforming
Where Racing Point are underperforming, McLaren are overperforming. I get the feeling that team is a well-oiled machine now. Everyone is of the same mindset, everyone is in sync. Andreas has done a great job in pulling the team together.