Feature
Betting odds for the Azerbaijan Grand Prix – Is Verstappen favourite to make it two wins in two races?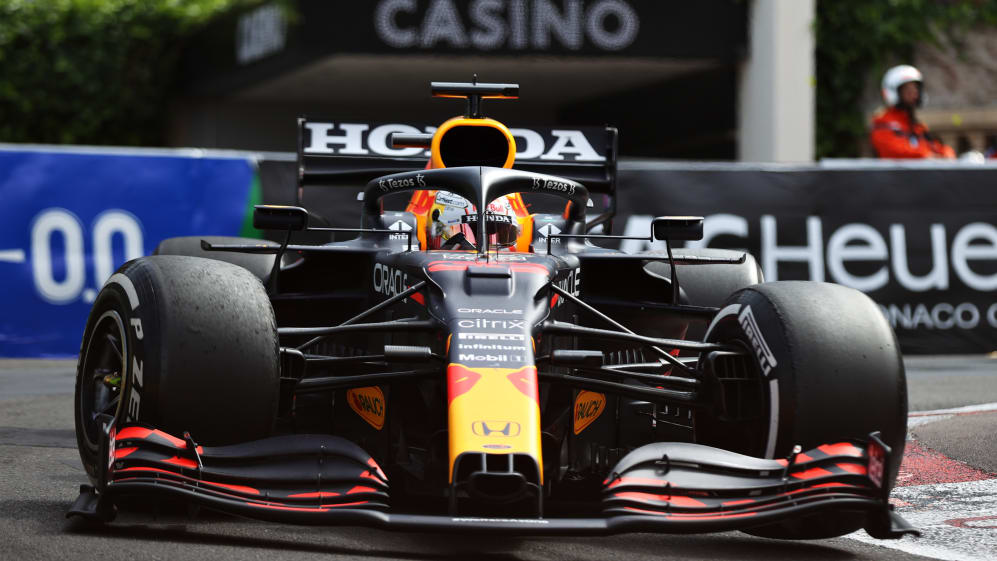 Baku returns to the calendar for the fifth time as the fourth-ever Azerbaijan Grand Prix kicks off this weekend, but who will rule these streets? 188BET have got the odds for the win, podium, qualifying winner and more.
188BET's odds are presented in decimal form: for every $1 wagered you would win the figure represented by the odds; so if Hamilton is favourite at 1.50, you would win $1.50 for every dollar bet.
The odds for the win
Baku has delivered four different winners from 2016-19, with Nico Rosberg, Daniel Ricciardo, Lewis Hamilton and, most recently, Valtteri Bottas, having stood on the top step.
F1 Fantasy tips for the Azerbaijan Grand Prix: Should you keep Leclerc in your team for Baku?
Bottas would have won the last two races if not for a puncture in 2018, while Verstappen's best finish in Azerbaijan is P4. As for Hamilton, he was off the boil in Monaco and will be raring to bounce back at a venue where he's finished first and second in the last two Grands Prix.
And as our Form Guide points out, Sergio Perez has a decent record here too... So who's the favourite? Perhaps surprisingly given his Monaco struggles, Hamilton still leads the odds, with Verstappen close behind.
Lewis Hamilton 2.05
Max Verstappen 2.20
Valtteri Bottas 9.00
Sergio Perez 9.50
Lando Norris 41.0
Charles Leclerc 51.0
Carlos Sainz, Daniel Ricciardo 81.0
Pierre Gasly 151
Esteban Ocon, Fernando Alonso, Sebastian Vettel 301
Lance Stroll, Yuki Tsunoda 601
Antonio Giovinazzi, George Russell, Kimi Raikkonen, Mick Schumacher, Nicholas Latifi, Nikita Mazepin 901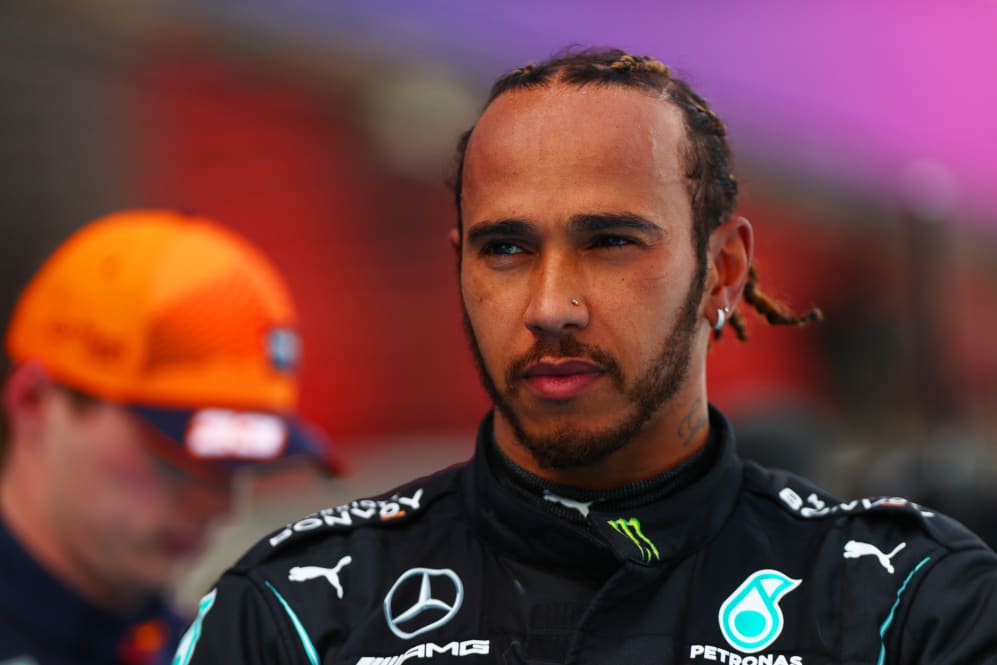 The odds for pole position
Baku includes the longest straight on the calendar, and as a result it's a power-hungry circuit that is conducive to a good bit of slipstreaming. So grabbing a tow from a helpful team mate could be crucial this weekend in the fight for pole.
This season, Verstappen has taken only one pole, Hamilton two and Bottas one, with Ferrari's Charles Leclerc opening his 2021 account with a shock Monaco pole that ended in heartbreak when he was unable to start the race.
READ MORE: Bottas admits 'mental strength has been tested' in worst start to season in Mercedes career
As for Azerbaijan-specific form, Mercedes have taken three of the last four pole positions here. Yet, four different drivers have taken pole in the last four Grands Prix at Baku: Rosberg, Hamilton, Vettel and most recently Bottas.
With all that said, who's favourite for pole on Saturday?
Lewis Hamilton 2.10
Max Verstappen 2.25
Valtteri Bottas 7.00
Sergio Perez 17.0
Lando Norris 26.0
Charles Leclerc 34.0
Daniel Ricciardo 41.0
Carlos Sainz 81.0
Pierre Gasly 126
Esteban Ocon, Fernando Alonso, Antonio Giovinazzi, Lance Stroll, Sebastian Vettel, Yuki Tsunoda 601
George Russell, Kimi Raikkonen, Mick Schumacher, Nicholas Latifi, Nikita Mazepin 901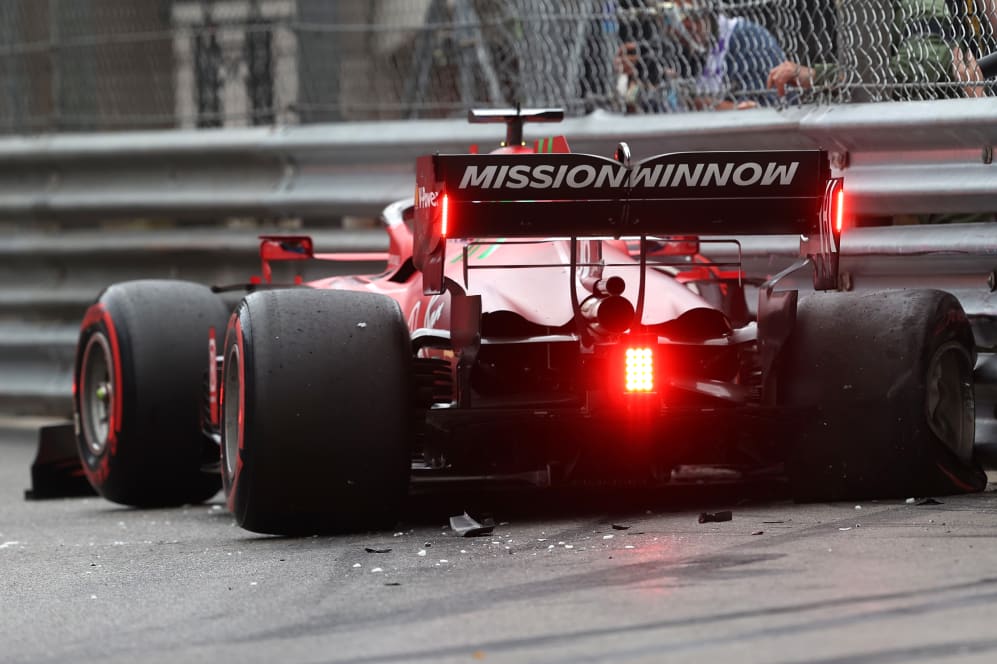 The odds for a podium finish
After McLaren and Ferrari crashed the podium in Monaco, could they do it again in Baku?
This is, of course, a venue that has seen three Ferrari podiums, two for Force India and one for Williams since 2016.
GOOD LAP vs GREAT LAP: Ride onboard with Max Verstappen to see how to nail a lap of Baku
And Red Bull driver Perez is no stranger to success in Azerbaijan having clinched those aforementioned podiums for Force India, in 2016 and '18.
Scuderia driver Carlos Sainz is also in the mix having taken Ferrari's Monaco podium last time out and Daniel Ricciardo, adamant to make up for P12 in Monaco, has won here in 2017. So could we see another unexpected mix of drivers on the podium in 2021? Here are the odds...
Lewis Hamilton 1.20
Max Verstappen 1.25
Valtteri Bottas 1.55
Sergio Perez 2.75
Lando Norris 3.75
Charles Leclerc 4.30
Carlos Sainz 7.00
Daniel Ricciardo 13.0
Pierre Gasly 26.0
Esteban Ocon, Fernando Alonso, Sebastian Vettel 51.0
Lance Stroll 67.0
Yuki Tsunoda 81.0
Antonio Giovinazzi, Kimi Raikkonen 201
George Russell, Nicholas Latifi 601
Mick Schumacher, Nikita Mazepin 901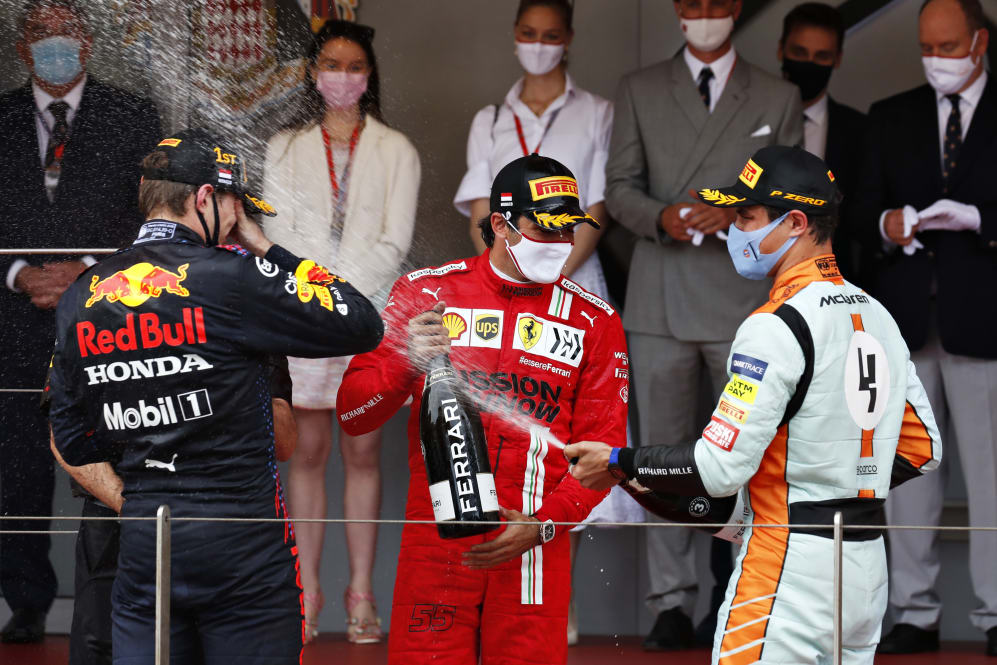 The odds for fastest lap
Hamilton and Bottas have taken two Fastest Laps each this season, Verstappen having clinched the other one in Spain. But last time F1 was in Baku, Leclerc took the last Fastest Lap in 2019 in a pretty swift Ferrari.
READ MORE: Ricciardo reveals how he's trying to 'unlock' potential of McLaren after disappointing Monaco GP
This season, things are a little bit different and we have joint favourites – once again Hamilton and Verstappen – for that Fastest Lap bonus, with Bottas looking good value in third place.
Lewis Hamilton, Max Verstappen 2.75
Valtteri Bottas 5.00
Sergio Perez 6.00
Lando Norris, Charles Leclerc 21.0
Carlos Sainz, Daniel Ricciardo 41.0
Pierre Gasly 67.0
Esteban Ocon, Fernando Alonso, Sebastian Vettel 151
Antonio Giovinazi, George Russell, Kimi Raikkonen, Lance Stroll, Mick Schumacher, Nicholas Latifi, Nikita Mazepin, Yuki Tsunoda 251
What are the odds for which team will take the most points?
Red Bull are just one point ahead of Mercedes in the standings heading to Azerbaijan, while Ferrari are just two points behind McLaren as this championship battle heats up.
The Silver Arrows are the favourites to out-score Red Bull, however, while McLaren hold the odds advantage over Ferrari this weekend.
WATCH: Lance Stroll's maiden podium and 4 more feelgood moments from the Azerbaijan GP
Mercedes 1.80
Red Bull 1.90
McLaren 17.0
Ferrari 29.0
AlphaTauri, Alpine 129
Aston Martin 151
Alfa Romeo 601
Haas, Williams 901
What are the odds of a Safety Car during the race?
Half of the Grands Prix at Baku have been interrupted by a Safety Car, but there have been five Safety Car deployments in the last four F1 races here. The odds say that it's far more likely that we'll see a Safety Car than not this weekend.
Odds supplied by 188BET are in USD$ and timestamped 02 June 2021, 3PM UK time