Ricciardo reveals how he's trying to 'unlock' potential of McLaren after disappointing Monaco GP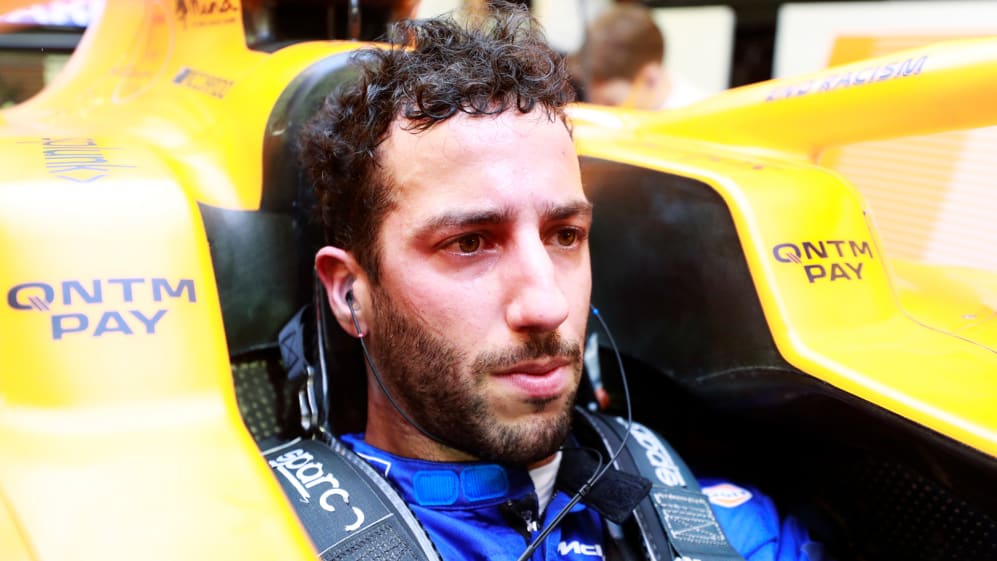 "These are my streets", declared Daniel Ricciardo with a special McLaren helmet design for the Monaco Grand Prix. But in the end he had a tricky weekend in the Principality, coming home a disappointing 12th and, ahead of this weekend's round in Azerbaijan, the Australian has revealed his efforts to bounce back.
Ricciardo, who won the 2018 Monaco race, was even lapped by team mate Lando Norris on the way to what he called a "miserable" P12. A winner at Baku in 2017, Ricciardo said before this weekend's Azerbaijan GP that he is doing everything to avoid a repeat of last weekend's result with hours of graft in the McLaren simulator.
READ MORE: McLaren boss Zak Brown to race at Zandvoort in GT4 series
"Monaco wasn't my weekend but I'm looking to bounce back. It's been important to take time to reset and refocus before heading to Baku," he said. "The team and I have been working hard in the sim to understand, analyse and pinpoint the key areas we need to improve. We know the car has good potential, we just need to put all pieces together to unlock it."
After five races in 2021, Ricciardo sits eighth in the standings on 24 points – while Norris is third in the standings on 56 points – and said that he's still "adapting" to his new car to "feel as one" with it.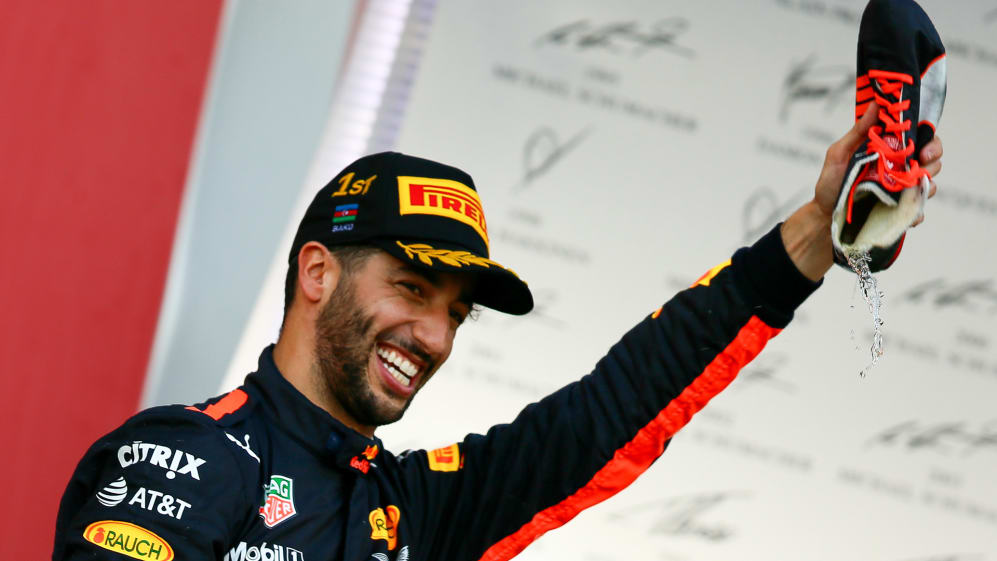 "There's still that element of adapting to a new car which I'm sure will come with the more time and mileage behind the wheel. I'm going to keep working at it, build on the progress we made in Portugal and Spain and try to feel as one with the car," he explained.
The Honey Badger has had mixed memories in Azerbaijan, finishing seventh from second here in 2016, winning from 10th in 2017, but colliding with then-Red Bull team mate Max Verstappen in an explosive and dramatic crash in 2018.
WATCH: Lance Stroll's maiden podium and 4 more feelgood moments from the Azerbaijan GP
His sole appearance with Renault in 2019 also ended in an accident, but the Australian said he was looking forward to this weekend's trip to Baku.
"Baku is a really cool street circuit and one of those races where potentially anything could happen," he continued. "The track is known for having one of the longest straights on the calendar with three cars being able to run side-by-side as you head into Turn 1. Hopefully, we can get the car into the right window from the off on Friday and have a solid weekend."