Binotto hails 'positive overall weekend' in Spain, despite losing championship leads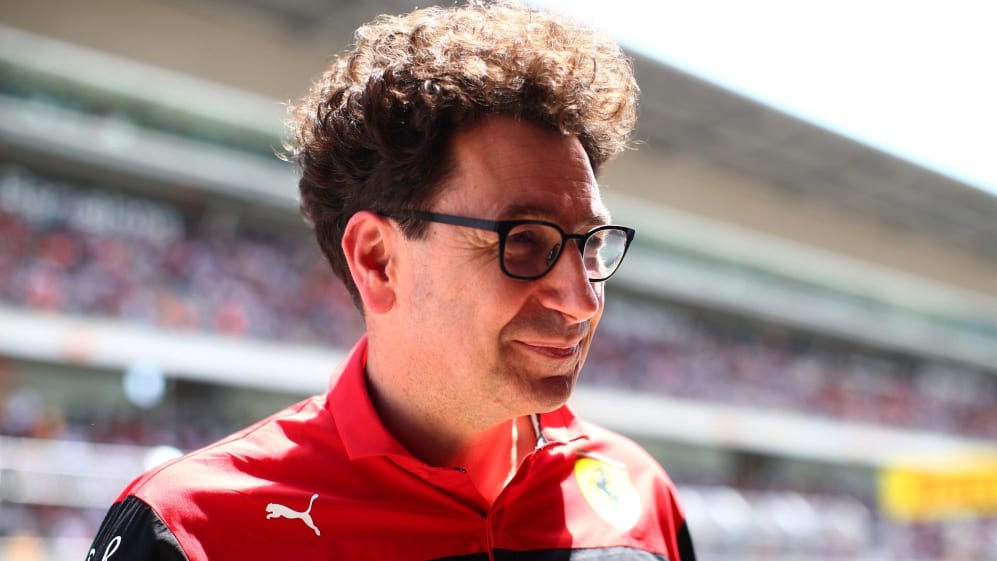 Ferrari left the Spanish Grand Prix having lost the lead of both the drivers' and constructors' championships to their rivals Red Bull for the first time this season. Yet Team Principal Mattia Binotto was still in an upbeat mood after what he called a "positive" weekend overall.
Ferrari had made a dominant start to their weekend as they looked to get back to winning ways in Spain – after losing out on victory in Imola and Miami – with Charles Leclerc and Carlos Sainz starting the race in P1 and P3 respectively. And while Sainz finished in P4, Leclerc retired from the lead on Lap 27 with a power unit problem, as their championship rivals Red Bull scored their second one-two finish of the season.
However, Binotto was still in a confident mood and was quick to point out the improved performance of his team as a reason to remain optimistic.
TREMAYNE: Why Ferrari need to steady the ship after their first major wobble of 2022
"I think at the end we need to keep optimistic," said Binotto. "I think it has been a positive overall weekend in a way that we brought upgrades. The car has been fast, we made a fantastic pole yesterday, and I think as well the race pace today was great.
"And after a few races where we struggled in terms of tyre wear, tyre degradation, today at least we proved that we were pretty fast. We started on the new tyres; we should not forget that. Maybe it was an advantage, but as well on the medium later on short, short stints, the drivers' feedback and drivers feeling was very strong, and that's at least positive."
Binotto also jumped to the defence of his driver Sainz, who by his own admission continued to struggled with the 2022 car in Spain, with the Spaniard even going off into the gravel at Turn 4. But the Ferrari boss insisted that while his driver is struggling now, he has no doubts that "he will get there."
"Carlos is struggling a bit more, but I don't think he is really struggling, he is doing well, and Charles is really driving very well, and is doing a fantastic season so far," asserted Binotto. "He is capable of running a very aggressive balance, which maybe Carlos at the moment cannot. Certainly, Carlos needed a bit more experience.
TECH TUESDAY: Have Mercedes finally cracked their porpoising issue with Barcelona upgrade package?
"Today is a shame for him because he damaged the car today when going off, so he lost a bit of downforce and balance. But I am sure he will get there at some stage because that's the attitude of Carlos, studying the data, trying different driving styles, adapting himself, he will maybe take a bit of time, but he will get there."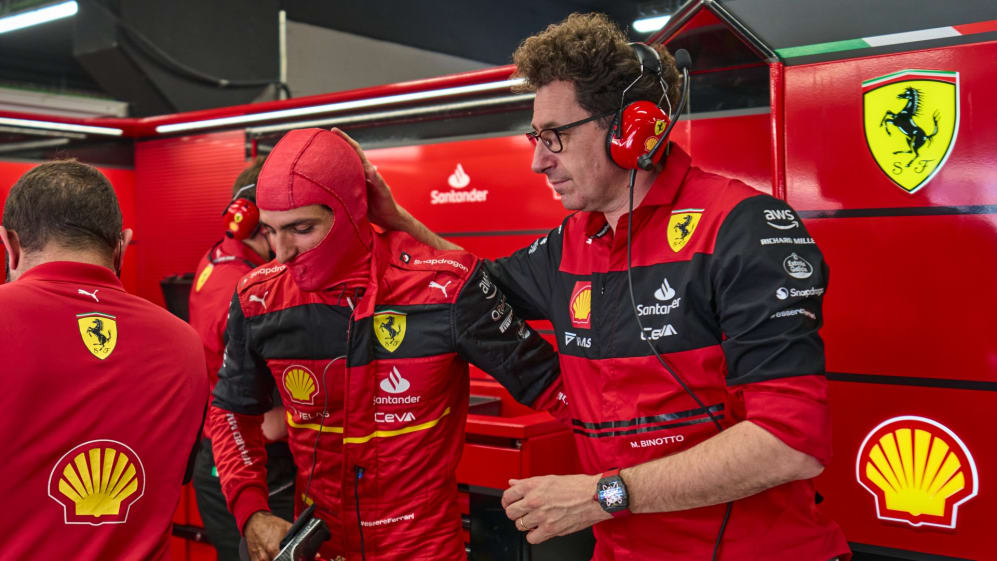 After Leclerc's first retirement of the season, Binotto was also asked whether he thought that the reliability would win or lose his team the championship, but he insisted that it is still too early to tell.
"I think that the season is still very, very long, it's only six races," insisted Binotto. "They've [Red Bull] had their issues with reliability, today is the turn of Charles. So, and maybe to the end it may still happen.
READ MORE: 6 Winners and 5 Losers from the Spanish Grand Prix – Who mastered the heat in Barcelona?
"So, we've seen I think today Max as well [had] DRS issues, it happened yesterday in the quali on the last attempt, so everything may happen and we don't know what. That's something you cannot predict so you can only try to work well. The season is so long – being just in the title [fight] is great for us."