Feature
TREMAYNE: Why Ferrari need to steady the ship after their first major wobble of 2022
There are pros and cons when bad things happen to you and the next race comes at you like a freight train within a week. On the one hand, you get to jump back on the horse straight away to try and do things better, on the other, there is scant time to analyse and correct the problems.
Both trains of thought will be running through Mattia Binotto's head at Ferrari as Charles Leclerc, straight after dominating the Spanish GP weekend only to retire with a sudden and unexpected engine issue en route to what seemed a certain victory, heads into his home race in Monaco.
READ MORE: 'We cannot afford for this to happen' – Leclerc reflects on losing shot at Spanish GP win after power unit issue
Right now, as Pirelli wheel out their three softest compounds for the weekend – the C3 (which is usually the soft) as the hard, the C4 as the medium and the C5 as the soft – nobody really knows what to expect of the hefty ground-effect cars around the tight streets of the Principality. For sure, a lot changed at the Circuit de Barcelona-Catalunya – and while some of that was very palatable food for thought for the famed Scuderia, some was pretty indigestible.
The reason for their cruel luck lay in the 066/7 power unit, which suffered a nasty failure on the 27th lap as Charles was walking the race. Worryingly, Zhou Guanyu's similarly-engined Alfa Romeo also suffered some sort of power unit malfunction.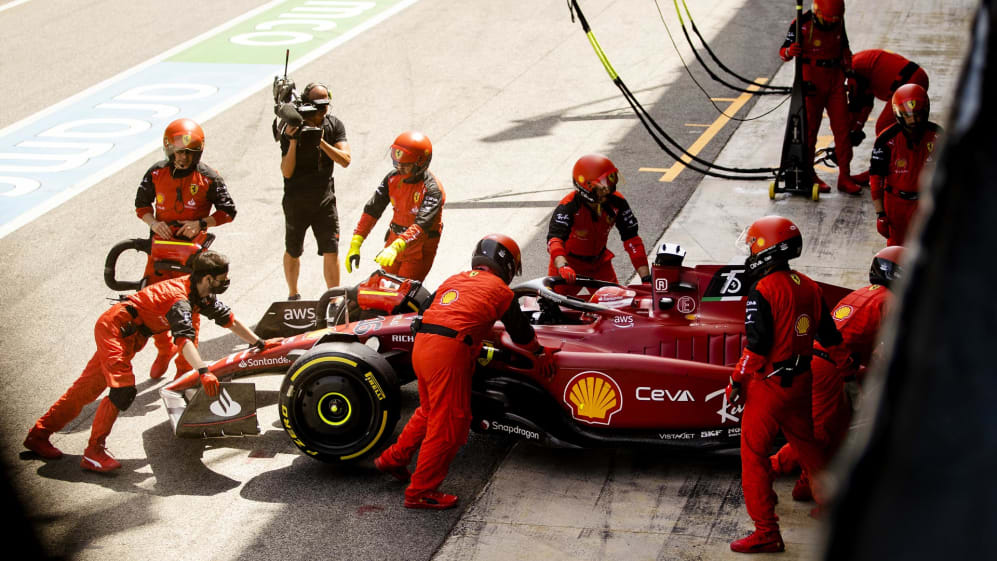 Then there were the problems that continued to beset Carlos Sainz, who was so desperate to do well on his home ground, especially after that shunt in practice in Miami. But he needed a new chassis on Saturday after a fuel problem arose, and then there was that sudden off-road moment on Lap 7 soon after he'd relieved Lewis Hamilton of the fifth place the multiple champion had stolen from him when his Ferrari momentarily seemed to go into anti-stall at the start.
Sainz pushed hard, but seemed consigned to a lowly fifth (at least he maintained his record for finishing in the points in each of his home races since 2015) until Lewis's late water leak problem elevated the Spaniard to fourth.
READ MORE: Sainz calls getting on top of 2022 Ferrari 'a whole new challenge' after costly error in Spanish GP
Thus, just when Charles was on course for a much-needed top-up for his points tally, he ended up losing the points lead for the first time this year. It's hard to believe his advantage was 26 after Bahrain, 20 after Jeddah then 46 after Australia – while Max Verstappen left Spain six points in front. For Ferrari, what was a 44-point lead after Bahrain has shrunk to a 26-point deficit.
But with 416 points still up for grabs to each driver, and 704 for teams (16 one-twos and fastest laps), Sunday's Spanish disappointment is far from the end of the world for Ferrari.
2022
Constructors' standings after Spain
POSITION
POINTS

1

Red Bull Racing

195

2

Ferrari

169

3

Mercedes

120
As if these events weren't hard enough to swallow, the apparent emergence of Mercedes, assuming that it holds good for all tracks as they start to get their teeth into the W13's development, may just have come at the worst possible moment. However, Mattia was adamant afterwards that the silver cars are still around 0.7s off on qualifying and race pace, even if Lewis did set second-fastest lap in the Grand Prix, just a tenth off Sergio Perez's best.
TECH TUESDAY: Have Mercedes finally cracked their porpoising issue with Barcelona upgrade package?
Nevertheless, to maintain morale and stay up with Red Bull in the fight, there is huge pressure for the reds to hit back with a big performance in Monte Carlo.
The team themselves need to overcome that surprise engine unreliability quickly, while both drivers have some sort of restitution to make. Last year, Charles put his SF21 on pole, then promptly stuck it into the wall exiting the Swimming Pool, so he wants to make up for that – while the team also want to atone for the gearbox failure on the formation laps on the Sunday afternoon, which took him out of the contest last year even before it had begun.
In all this, Charles has been incredible. Yes, he still makes errors – it might sound odd, but that occasional fallibility is one of the things I like about him, since he pushes so hard to get the best out of his equipment that sometimes he asks too much of it.
Shades of Gilles Villeneuve? Besides Imola, he did it again in Q3 last weekend. But was that not a stunning second run when he smashed pole position?
BEYOND THE GRID: Andretti, Scheckter, Arnoux and more remember Gilles Villeneuve
I'm also hugely impressed by how equable he can be in extremis. While Max was cursing a recalcitrant DRS and all who sailed in it, Charles was momentarily anguished about his motor's demise. But thereafter he was immediately calm and accepting of the fact that such things are part of the game. Rather as he has been in various setbacks in his home town, or that engine problem when he was set to win for Ferrari in Bahrain three years ago.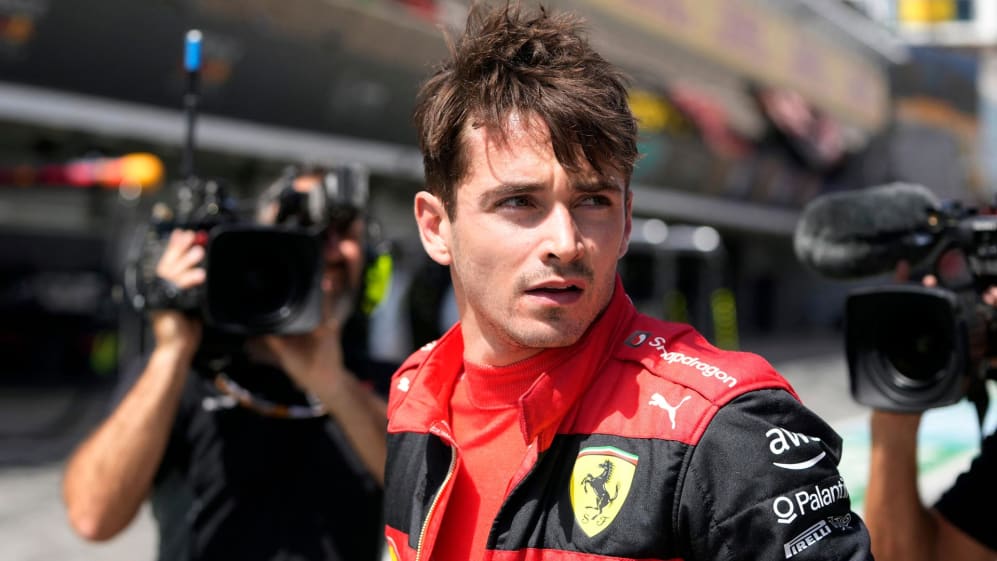 Meanwhile, it's also impossible not to feel for Carlos, with all the myriad upsetting (and often niggling) problems that have beset him thus far in 2022. As the pressure continues to build, not least because of Charles' extraordinary speed, he needs to bring home a really solid result.
That ridiculous gust of wind in Turn 4 at the Circuit de Barcelona-Catalunya was exactly the sort of thing that can leave a driver in his current situation thinking 'why me?' even if Max did get caught out by it too. I haven't worked out quite whether that made it better or worse for Carlos, and he probably hasn't, either.
MUST-SEE: Drama as Sainz and Verstappen skate into the gravel at Turn 4 in separate incidents
But looking on the bright side, at Monaco last year and in the six races thus far in 2022, the Scuderia's rear suspension has conferred excellent traction, which bodes well for the streets. And in Spain, the F1-75 was very competitive in qualifying and the race, on a track where tyre management is particularly critical. And the updates that were introduced performed as expected.
And let's also remember Carlos's performance in last year's race in Monaco, when he brought his Ferrari home second, nine seconds adrift of the winning Max after a smooth and flawless display. If he can pull something similar out of the bag this year, he can set himself up for the rest of the year.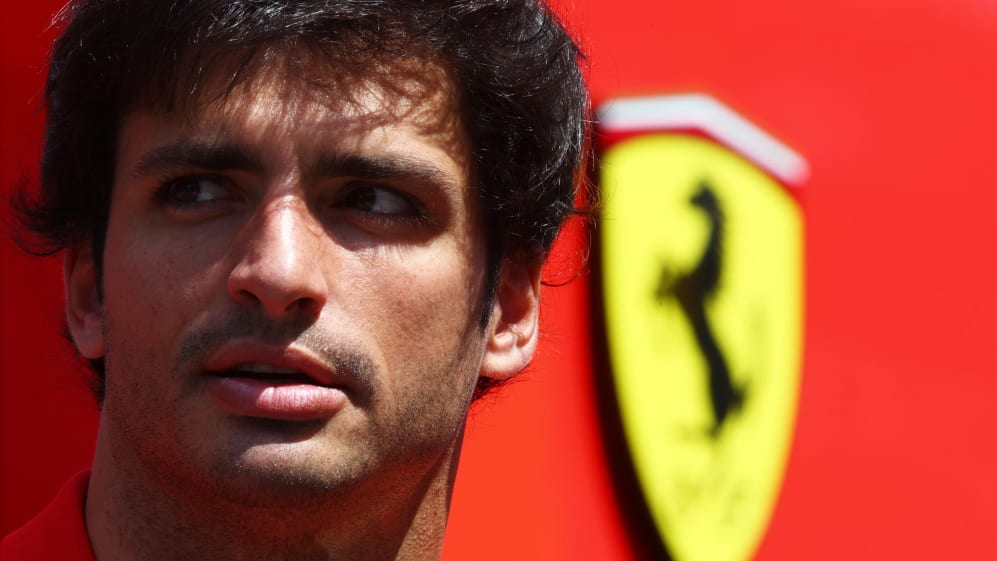 So, yes, Spain saw a dramatic change in the points scores, though Ferrari and Red Bull once again looked matched in the performance stakes. And the engine problem occurred in full sight of some top brass, but all of them know from the Scuderia's lengthy history that such things happen.
Whatever happens on Sunday afternoon, the team must keep their head and not allow external pressures, such as the Italian media, to sharpen criticism and intolerance the moment they cease to deliver.
Mattia knows this only too well. It's just his bad luck that it happens to be F1's biggest theatre in which he stands centre stage while the world watches him face the sternest test yet of his leadership as he seeks to tamp all that down, pull his team's morale back together, and hone the reliability of their best car in years.