Feature
6 Winners and 5 Losers from the Spanish Grand Prix – Who mastered the heat in Barcelona?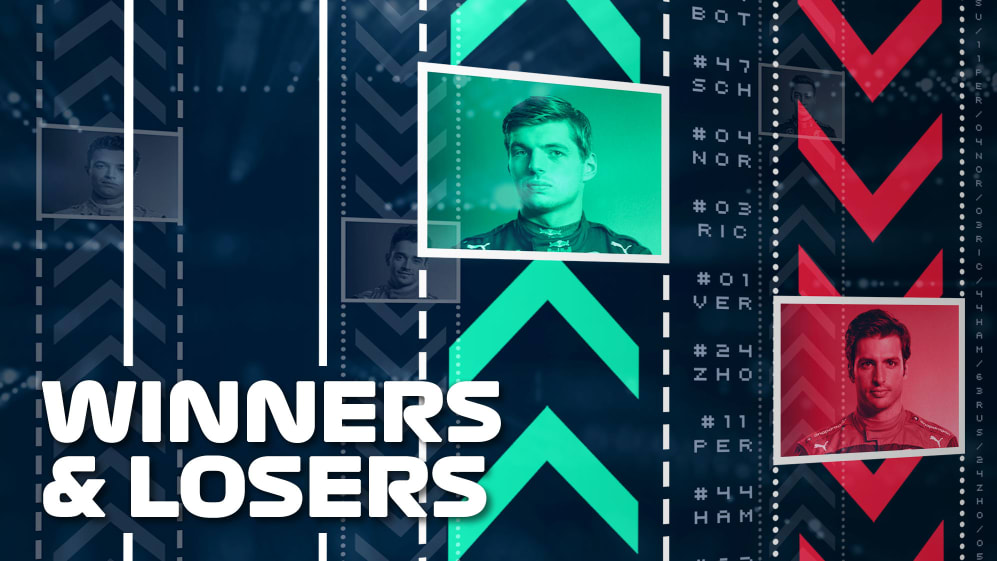 The Circuit de Barcelona-Catalunya, a familiar face for Formula 1 teams as a traditional pre-season testing venue, was bathed in sunshine for this year's Spanish Grand Prix. But while some revelled in the heat, others floundered. We've picked out six winners and five losers from a scorching weekend.
Winner: Max Verstappen
This was not the smoothest of races for Max Verstappen, who grew frustrated when he suffered yet more problems with the DRS before we saw a rare off-track excursion, thanks to a gust of wind, the Red Bull driver skating off into the gravel before re-joining.
But he executed a three-stop strategy perfectly, to haul himself back into contention, and following his title rival Charles Leclerc's retirement from the lead, Verstappen secured a third win in a row, and fourth in five races.
READ MORE: Verstappen says he enjoyed 'really cool fight' with Russell on the way to Spain victory, as he addresses DRS issue
He has now won every time he has seen the chequered flag in 2022 and takes over the championship lead for the first time this season, having been 46 points adrift of Leclerc three races ago.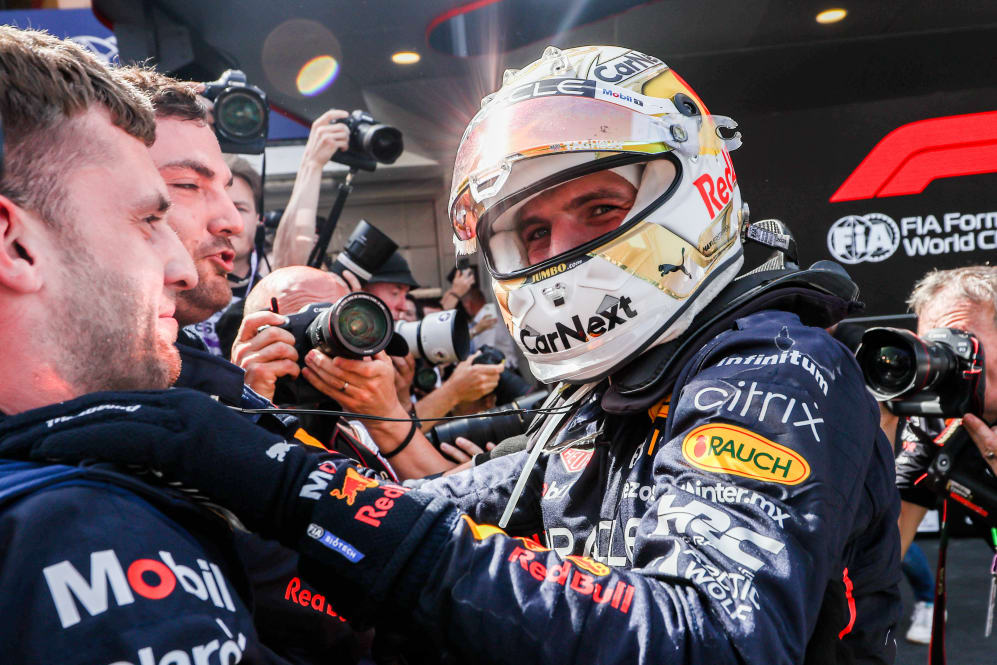 Loser: Charles Leclerc
You could feel the agony pulsating through Leclerc when he cried out 'no, no, no' and slowed to a crawl on track. A power unit issue struck while he was commanding the race, having delivered arguably his best-ever qualifying performance to take pole.
It was his first retirement of the season, ending the longest active finish streak (16 in a row since last year's Hungarian Grand Prix). He also now trails Verstappen for the first time in 2022, heading to his home race in Monaco six points adrift and struggling for momentum.
READ MORE: 'We cannot afford for this to happen' – Leclerc reflects on losing shot at Spanish GP win after power unit issue
Winner: Sergio Perez
Sergio Perez showed enough pace during the Spanish Grand Prix to put him in contention for victory – and the Mexican's two-stop strategy (one fewer than team mate Verstappen) proved to be the less favourable option.
Nonetheless, this was his third second-place finish of the season – and first in Spain, which not only puts him in a solid third, 25 points off the championship lead, but a second one-two of the season helped Red Bull wrestle the top spot in the constructors' standings.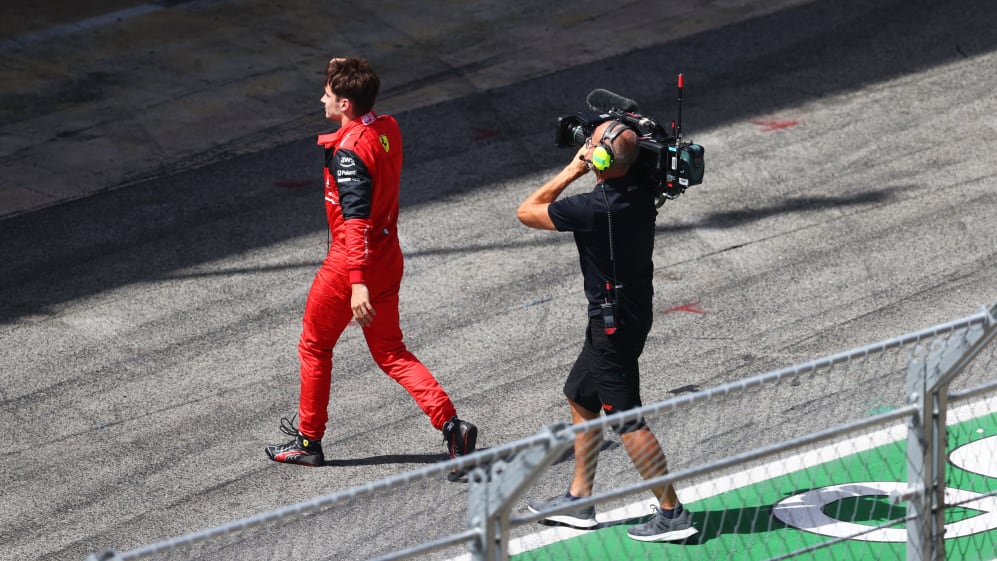 Losers: Haas
Haas were in good spirits after qualifying, having got both cars into the top 10, Mick Schumacher making it into Q3 for the first time in his career – but Sunday proved to be a sobering experience.
Kevin Magnussen's race was effectively over when he collided with Lewis Hamilton, pitching him into the gravel. While he continued, there was no way back to the points.
Schumacher ran as high as sixth but lost a flurry of positions in quick succession and faded to 14th, giving the team their second successive race without points.
Winner: George Russell
For the first time this season, George Russell found himself leading a Grand Prix, the Briton making the most of a Mercedes that seems to have finally got on top of its porpoising issue.
He valiantly defended from a faster Verstappen for several laps, placing his car with pinpoint accuracy. And while he ultimately ended up third, this was his and the team's best performance of the year in terms of pure pace.
READ MORE: 'This is the start of our season' says podium finisher Russell after duelling with Verstappen in Spain
It was his second podium of the year and he is the only driver to score in every race this season. That consistency has kept him fourth and ahead of Carlos Sainz in the drivers' standings.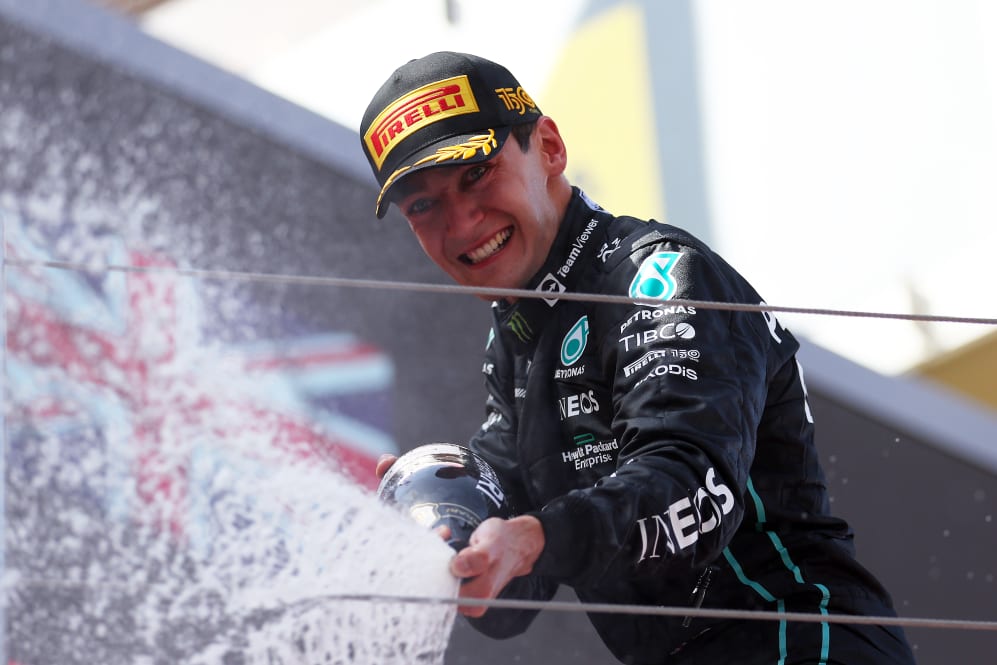 Loser: Carlos Sainz
This was Sainz's best-ever result in his home race, continuing his fine record of scoring in every Spanish Grand Prix he's competed in (a run of eight races). But he expected so much more.
A bad start from third on the grid dropped him back two places, before a spin into the gravel sent him tumbling out of the top 10. He recovered to finish fourth, but a podium should have been the minimum.
READ MORE: Sainz calls getting on top of 2022 Ferrari 'a whole new challenge' after costly error in Spanish GP
Winner: Valtteri Bottas
Valtteri Bottas's fine start to life at Alfa Romeo continued as he secured his third top-six finish of the season and fifth points score in six races.
The Finn is extracting plenty of performance from what is a very fast race car, and while a risky two-stop strategy didn't pay off – and cost him two places in the closing laps – the very fact they feel confident enough to take those risks to go for big points shows how far the team have come.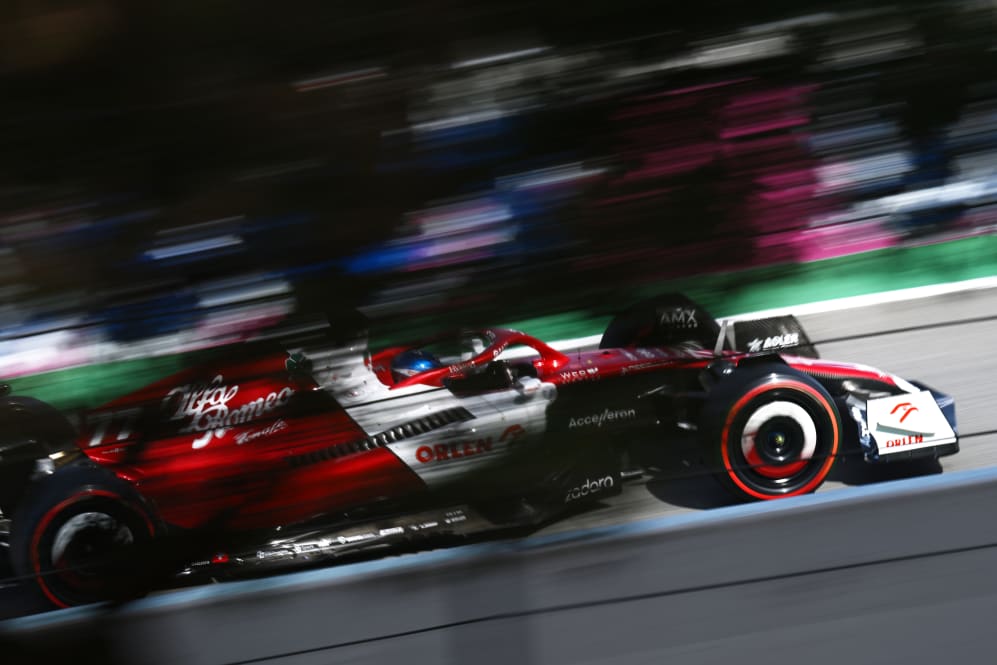 Losers: Aston Martin
Starting 16th and 17th respectively, a recovery to the points – even with a heavily updated car – was always going to be a challenge for Aston Martin.
Sebastian Vettel had good tyre management to finish just outside the points in 11th and Lance Stroll would have finished higher than 15th without contact with Pierre Gasly. Shoots of hope that the new concept is a step forward, but it's another weekend with nothing to show for their efforts.
READ MORE: Breaking down the critical dilemma facing the teams' strategists on race day in Barcelona
Winners: Alpine
Race pace hasn't been Alpine's strength this year, but they impressively hauled both cars into the top 10 for their second double-points score of the season.
Esteban Ocon continued his fine form with a solid seventh – probably the best that was possible with the package – in what was his fifth score in six races this year.
Fernando Alonso recovered from the back, after a unsatisfying qualifying and subsequent engine change, to secure only his second points in his last six visits on home soil.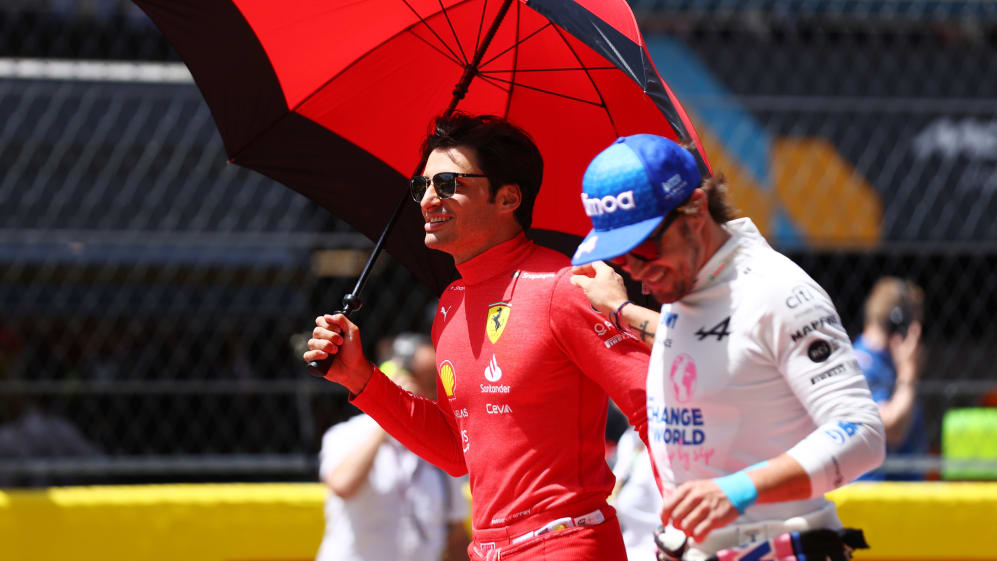 Losers: Williams
Williams failed to make it back-to-back finishes in the points as Alex Albon and Nicholas Latifi struggled for performance in sweltering temperatures.
Albon made a strong start to grab a few places – and his early pace was strong. But damage to his floor after his first stop cost him a lot of aero load, according to the team, and he faded to 18th after making four stops.
Latifi was on a three-stopper and while he managed his tyres well to catch and pass Kevin Magnussen towards the end of the race, it was only for 16th place, well away from the points.
HIGHLIGHTS: Relive the action from a dramatic race in Spain as Verstappen leads Red Bull 1-2