'That was important for us' – Binotto relieved after Ferrari take double-points finish in Bahrain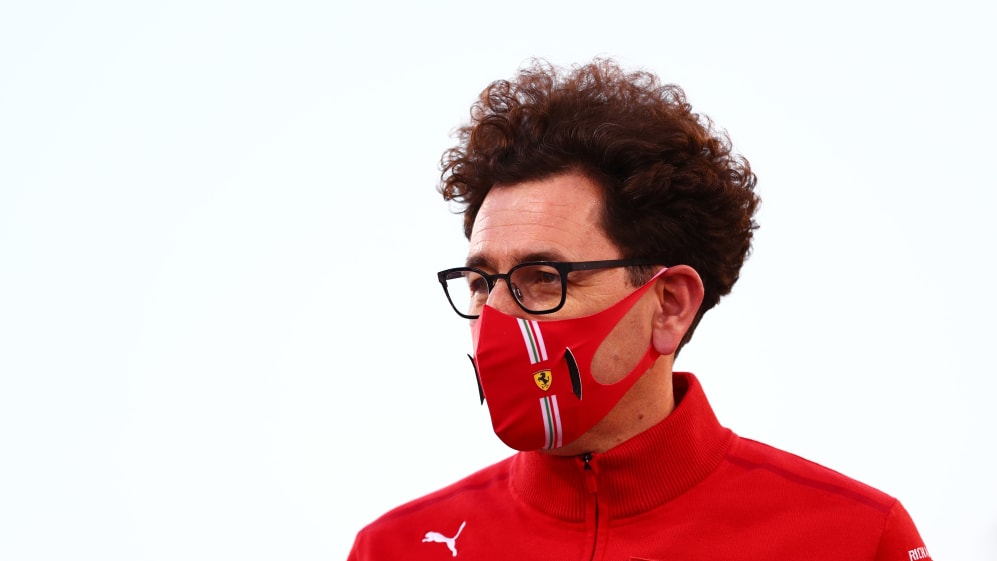 After an uncompetitive 2020 for Ferrari, Team Principal Mattia Binotto has revealed his relief after Charles Leclerc and new recruit Carlos Sainz secured a double points finish for the Scuderia in the season-opening Bahrain Grand Prix.
The Italian team are looking to bounce back after their worst season for four decades last year, and in Bahrain they appeared to be making progress as Leclerc qualified a brilliant P4 and finished P6, with Sainz in P8. The drivers said the SF21 showed the team had made progress over 2020, and team boss Binotto said the entire team was buoyed by the result.
READ MORE: The brilliant Bahrain battle between Hamilton and Verstappen shows we could be in for an epic season
"Yes, I feel relieved, certainly, because we may work in a better position and that's healthy for the team," he said. "It's important that the team can work in a healthy condition, staying calm and positive.
"For me that was important, so coming here and seeing the car has progressed, put the team somehow in a serenity where we can even work in a better manner. So that was important, not only from the engine but as I said, all from engine, chassis, drag, aero, tools, correlation, that was all important for us and that was key."
Ferrari's engine was a big talking point last year after it appeared to lose a lot of performance following an FIA investigation. The team have spent a lot of resource trying to improve it, but Binotto was coy as to how much they had achieved on that front.
"How much is coming from the power unit, the improvement? Difficult to say because it's all relative to the competitors, it's not an absolute value, and I don't know what is the progress of the others," he said.
READ MORE: 6 Winners and 6 Losers from the 2021 Bahrain GP – Who started their season in style?
"But again in the end we always have to judge the entire package and not to split it," added Binotto.
When will we see the Ferraris back on the podium then? Binotto held back on any definitive predictions, but said it was a "long way" until they could claw the deficit back to the top teams.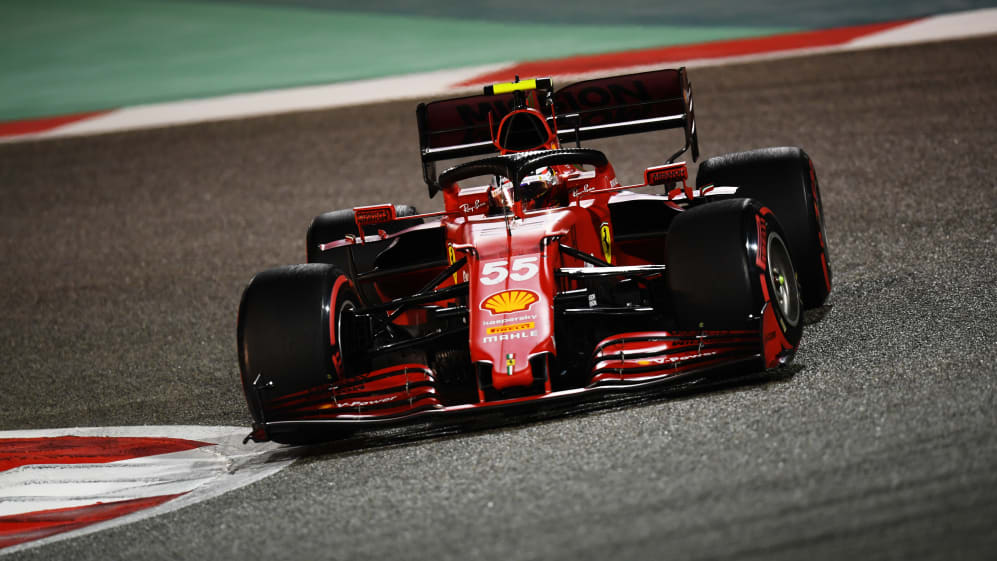 "The way to the podium… I think it's the gap that we are still missing to the top competitors, which today in the race was still big. So it's still a long way," he said.
"So I think the next three or four races will first indicate what is the true performance and potential of our car compared to the others, so we will wait for them before having a judgement."
Ferrari race at home as Imola hosts the next round in April – and Leclerc and Sainz are already fired up for that after a promising start in Bahrain.