Binotto reveals new-spec hybrid system was key to strong Ferrari performance in Istanbul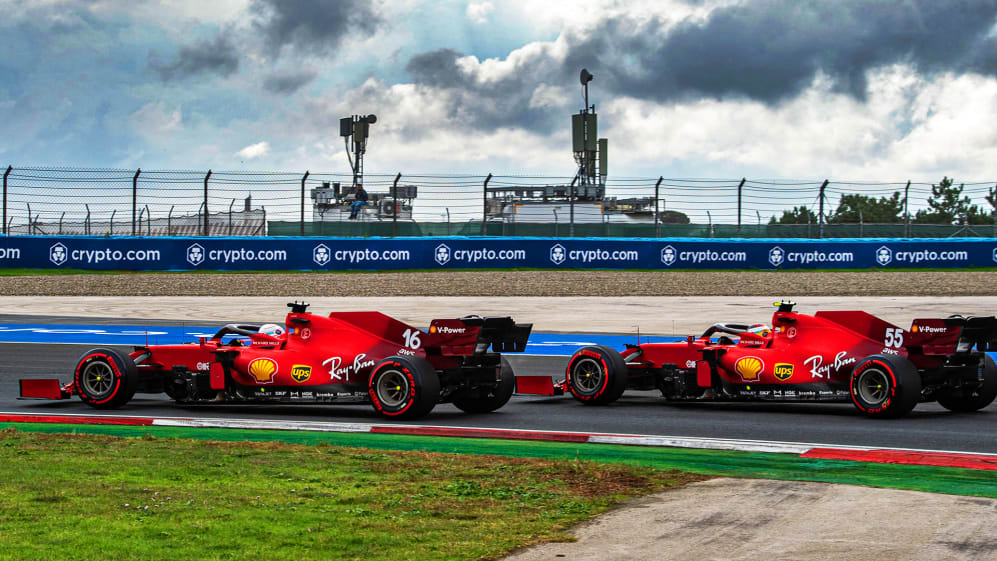 First Charles Leclerc in Russia and then Carlos Sainz in Turkey were equipped with Ferrari's new-spec hybrid system. And with Leclerc having finished the Turkish Grand Prix in P4, as Sainz recovered to P8 after starting at the back, Team Principal Mattia Binotto credited the new hybrid system for helping deliver Ferrari's recent performance gains.
Leclerc showed strong performance across the Istanbul weekend, including claiming P3 on the grid following a penalty for Lewis Hamilton. And Binotto said that Leclerc – who would ultimately finish the race P4 – would almost certainly have qualified lower down the order had it not been for the new-spec PU.
READ MORE: Leclerc says no regrets after late stop rules out Ferrari podium
"It is giving us a small advantage," said Binotto of the new system. "I don't want to quantify it on lap time because it is track-dependent. It's not only pure ICE power, it's energy recovery, so it's a bit complex.
"But certainly it's giving us an advantage," added Binotto. "If I look as well at quali with Charles, it was the... fourth [fastest] lap time. If I look behind him, it was very close, and I'm pretty sure that a couple of positions would have been lost without that specification."
Binotto added that, with the power units set to be frozen from 2022 until at least 2025, Ferrari had been keen to "take some risks" by trying the new hybrid system in 2021, ahead of introducing their all-new power unit in 2022, saying: "As we said at the very start with Charles, when we introduced [the new hybrid system] in Sochi, the first objective was try to increase our experience in the view of 2022.
READ MORE: 'It was a pleasure' – Sainz hails Istanbul recovery drive to P8 as 'one of my most enjoyable races'
"That's why we introduced it as soon as possible, trying to rush it, taking some risks as well, but it's all a risk assessment.
"Obviously for us, it's clear [that we need to] get mileage on track and do our own experience before 2022 when the power units will be frozen… For us, that was the key and the reason [for the change]."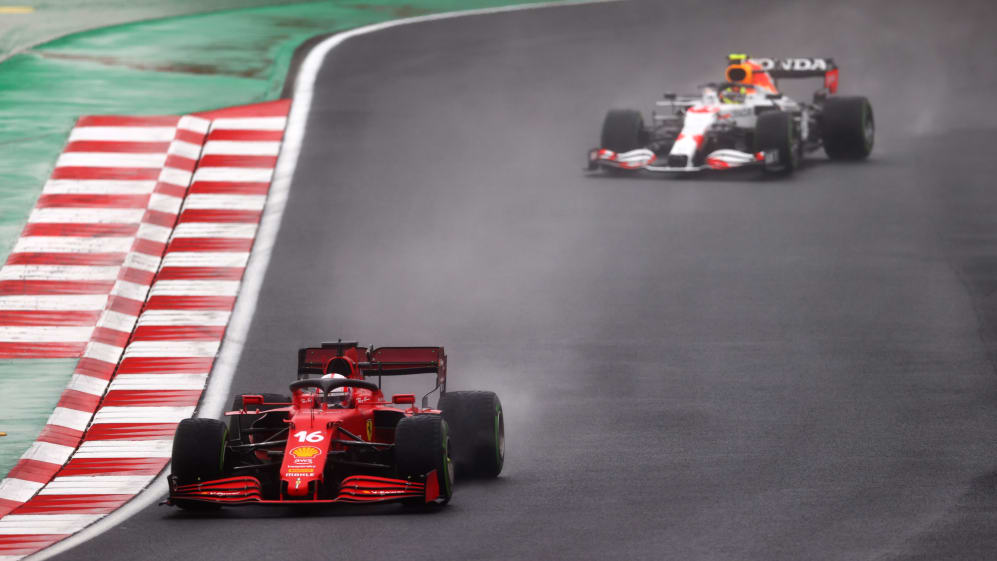 Ferrari's performance in Turkey saw them outscore rivals McLaren by 10 points, to move within 7.5 points of their third-placed rivals in the constructors'. And having claimed earlier in the season that progress, rather than P3 in the constructors', was Ferrari's chief target this season, Binotto conceded that now, with six races to go, Ferrari were gunning for that third-placed spot.
READ MORE: Ricciardo happy to move on from 'pretty painful' Turkish GP after early stop costs him in Istanbul
"[P3] is certainly a target that we have already communicated to the team," admitted Binotto, who spent the Turkish Grand Prix weekend working remotely in Maranello. "I think everybody is on board with that.
"It would be great to finish third," added Binotto, with Ferrari having finished P6 in 2020. "So yes, we intend to finish, or at least our objective is to finish, third at the end of the season."