Binotto 'surprised' by Ferrari's early-season lead – but no big upgrades planned for Imola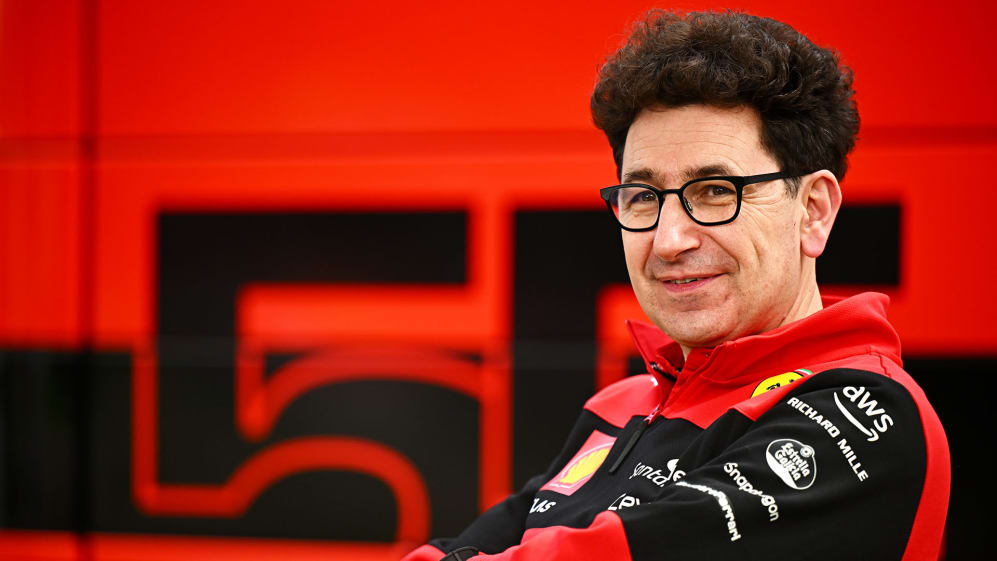 Ferrari Team Principal Mattia Binotto has expressed his surprise that the Scuderia lead both championships thanks to Charles Leclerc's brace of wins in the first three races – but said the F1-75 won't see significant upgrades for the Sprint weekend at Imola on April 22-24.
Ferrari's Australian Grand Prix weekend wasn't all smooth sailing, with Carlos Sainz spinning out early on at Albert Park. But rivals Red Bull also saw Max Verstappen stop late on with a reliability issue, while Leclerc's subsequent Australian Grand Prix win means the Scuderia are frontrunners in both championships – Red Bull third in the constructors' and Sergio Perez their highest-place driver after three races in P4.
READ MORE: Why gearbox layout could be key to solving the porpoising puzzle
"Yes, I'm certainly surprised," said Binotto. "I think we worked hard and put a lot of priority on 2022. I knew the team was a great team and we improved ourselves compared to the past seasons, and I was hoping to have a competitive car by the start of the season.
"Then, coming to winter testing, we knew we had a competitive car but certainly I was not expecting such a good car to start the season; it would be unfair to think that. But I still believe the difference between us and our competitors can be very little, as we've seen over the past weeks, and we should have great fights in the next races."
While they lead the championships at this early stage, Ferrari will not be resting on their laurels as their rivals prepare to engage in a competitive development war to upgrade their cars and bridge the gap to the Italian team. However, Binotto batted away speculation that the F1-75 would be upgraded for the upcoming Emilia Romagna Grand Prix at Imola, the first of three weekends in 2022 to feature the F1 Sprint format.
"It will be a difficult weekend in terms of bringing upgrades and running them in the Friday practice because you need to focus your set-up on the quali in the afternoon," he reasoned.
READ MORE: How an electrical gremlin caused Sainz and Leclerc's wildly contrasting weekends in Australia
"If we look at ourselves, there will not be [many upgrades] in Imola because it will not be the right place. We've tried to mitigate, shall I say, the issue we've got still so far – the porpoising and the bouncing – that has affected our performance over the weekend, so we try to work on that specific point.
"But with the upgrades, the more significant ones will be later on in the season."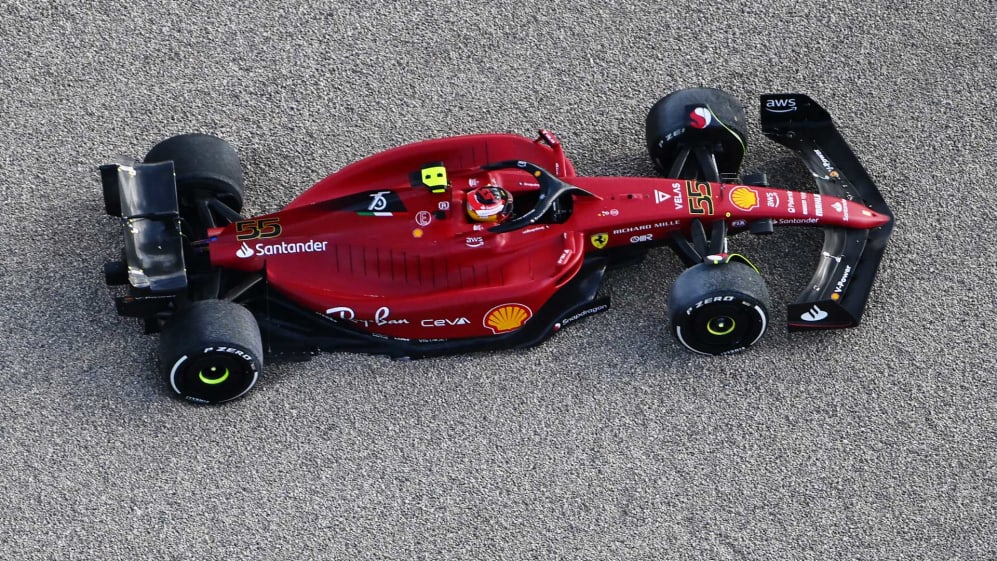 After Red Bull's costly double-DNF in the season-opening race in Bahrain and Verstappen's DNF at Melbourne on Sunday, Binotto added that reliability was always a priority for his team.
"Reliability is part of the performance I think… To finish first, first you need to finish, so reliability is a key element. As a team, we put a priority on it with the set-up for the races – it is part of the game.
"At the end of the season, will that be a factor? Certainly it will be. All the elements need to be properly in place to win a championship."
2022
Constructors' standings after Melbourne
POSITION
POINTS

1

Ferrari

104

2

Mercedes

65

3

Red Bull Racing

55

4

McLaren

24

5

Alpine

22

6

Alfa Romeo

13

7

Haas F1 Team

12

8

AlphaTauri

10

9

Williams

1

10

Aston Martin