Bottas says pitting one lap earlier would have netted him a top three finish in Russian GP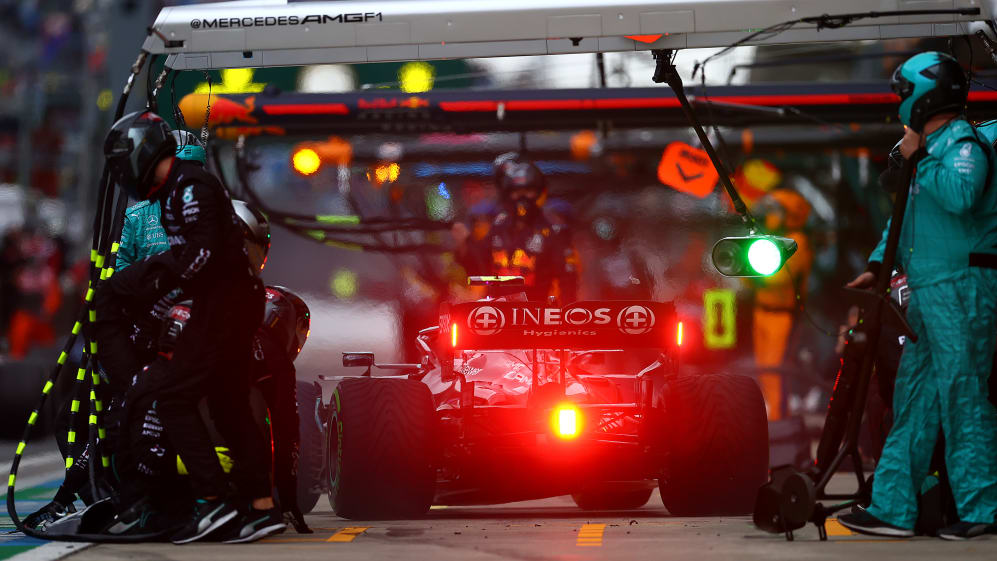 On any other day, Valtteri Bottas would surely have been elated to pick up 11 places in a Grand Prix – but he wasn't overly thrilled with his recovery from near the back of the grid to P5 in Russia, as he says he could have made the podium, had he made a late pit stop just one lap earlier...
Bottas qualified seventh for the race at Sochi but, on Sunday morning, it was announced that Mercedes had opted to give the Finn a new power unit and therefore relegate him to 16th on the grid – mirroring Red Bull's decision to give Max Verstappen a new power unit and have him start from the back.
READ MORE: Ross Brawn on THOSE Sochi strategy calls, Norris's pain, and Hamilton's historic 100th win
The two-time Russian GP winner made a steady start but was passed by Verstappen on Lap 6, and when the rain came towards the end of the race he was still only in P14. But a choice to pit Bottas on Lap 47 for intermediate tyres saw him fly up the field when the rain fell harder, and he ended up fifth at the chequered flag.
Yet, Bottas would have liked to pit a lap earlier as he said: "Yes, luckily obviously it's about decisions and I think we made the right decision, although tried to stop one lap earlier – with that we would have been on the podium, but I think the team wasn't quite ready."
Mercedes may have used the Finn as a litmus test to judge whether or not to pit his team mate Lewis Hamilton, who eventually won the race – as our Monday Morning Debrief explains – but Bottas said his recovery drive was hampered by another factor.
"Bit of a shame, but at least some points," he continued, "but it was more difficult today to come back from the back than I thought it would be.
READ MORE: Russell says converting P3 grid slot to Russian GP podium was 'not realistic' after claiming P10 in Sochi
"I just couldn't follow in the corners, it's the main issue always. Close to other cars I struggled with big understeer and couldn't carry the speed and never could get close to overtaking anyone. Some cars were able to follow much closer than I was," concluded the Finn.
With P5 in Russia, Bottas is 12 points ahead of Lando Norris – who was denied a potential maiden victory when the rain hit – in the championship.