Mercedes Chief Technical Officer Mike Elliott leaves Silver Arrows
Mercedes have parted ways with their Chief Technical Officer Mike Elliott after 11 years together.
Elliott moved into the role six months ago, swapping positions with now-Technical Director James Allison.
READ MORE: Mercedes confirm leadership reshuffle as James Allison returns to Technical Director role
His remit was to develop a technical strategy to "renew the team's technical capability for the years ahead" after a difficult period where they have been comprehensively beaten by Red Bull.
Mercedes say now that plan is in the process of delivery Elliott has "decided to take a break from the sport in the coming months, before deciding upon his next challenge".
Mercedes Team Principal Toto Wolff said: "Mike has been one of the pillars of the team's achievements over the past decade and it's with truly mixed feelings that we say goodbye to him today.
Oops! Error retrieving Twitter post
"Mike is a fiercely intelligent technical brain and a great team-player; he has made a strong contribution not just to winning racing cars but also to building the culture of our team.
"But on the other side, it's clear that he's ready for new adventures beyond Mercedes – so I know this is the right step for him to take, too. He leaves the team today with our thanks for the effort, commitment, and expertise he has brought to the team over the past 11 years – and our very best wishes for the future."
BEYOND THE GRID: Mercedes tech chief Mike Elliott on the single 'mistake' that compromised their 2022 car
Elliott added: "It has been one of the great privileges of my career to be part of this Mercedes team. During my time, I have seen it grow from a group of people pulling together to win races, then a first championship, to winning a record eight consecutive constructors' championships – and I am proud to have made my contribution to that journey.
"Although the last two seasons have not seen us winning races in the manner we aspire to, they have tested us in many other ways – and forced us to question our fundamental assumptions about how we deliver performance. During the past six months, I have enjoyed developing the technical strategy that we hope can provide the foundations of the team's next cycle of success.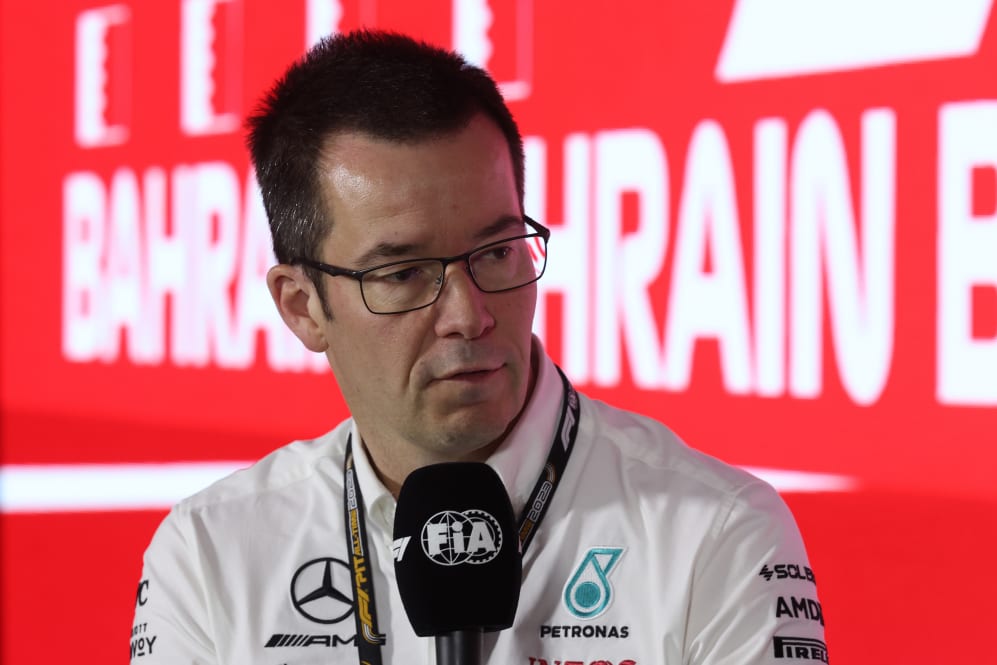 "I have decided that now is the right time to make my next step beyond Mercedes – first to pause and take stock, after 23 years of working flat-out in this sport, and then to find my next challenge. I would like to thank my team-mates for a fantastic 12 seasons together and wish them every success for the years to come."
It ends a 23-year tenure in Formula 1 for Elliott, that began as an aerodynamicist in 2000 and then saw him fill a series of front-line roles. He progressed through the team as head of aerodynamics, then technology director and Technical Director before taking the CTO role in April.
It remains unclear if Elliott will be replaced in the role.
READ MORE: Hamilton says W14 has been 'a nightmare to drive'
Mercedes are currently second in the constructors' championship, 22 points clear of Ferrari with three Grands Prix to go.
The team are already heavily focused on their 2024 car, with trackside chief Andrew Shovlin having already said next year's machine will feature "quite considerable" changes as they look to return to winning ways.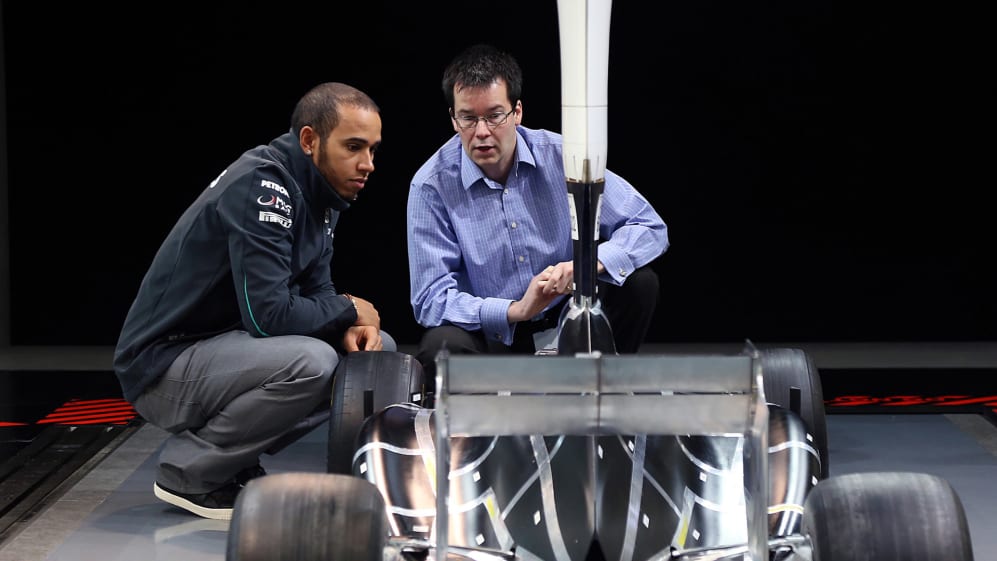 F1 Correspondent Lawrence Barretto says…
Mike Elliott's departure was unexpected and comes at a time when the messaging coming out of Mercedes is that the Silver Arrows have understood where they went wrong with this year's car and have great plans to change things up for their 2024 challenger.
Elliott was a popular member of the Mercedes team and someone who was a pleasure to deal with from a media perspective, the 49-year-old's immense passion for the sport and technological advancement oozing out when you spoke to him.
READ MORE: Hamilton has 'total faith' Mercedes can build a contending car in 2024 after finishing second in Mexico
He held various roles in the team through their dominant period in the hybrid turbo era and is considered to have played a key role in helping them win seven drivers' world championships and eight constructors' world titles.
However, he was also at the team at a time in a significant technical role when they have struggled to get on top of the two very troublesome cars designed for the new era of F1 machinery.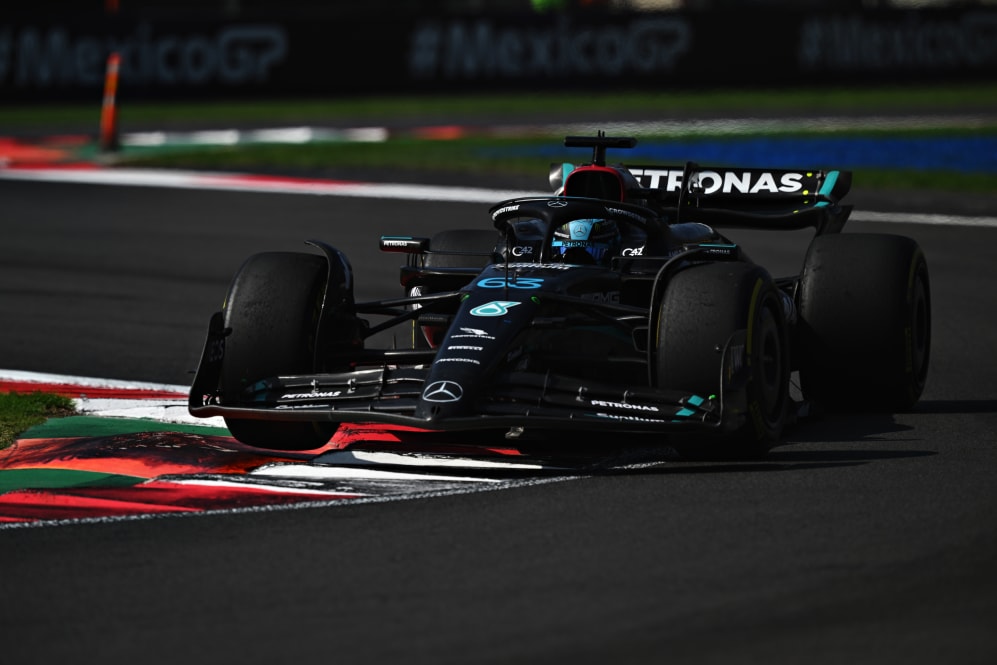 Multiple discussions between the two parties have decided that this is the right time for change, with Elliott taking some time to have a break for the first time in more than two decades to understand what his future holds.
Mercedes have endured multiple switches across their senior structure over the last few years, so they will be well versed in dealing with the latest move and activating the relevant succession plan when they see fit.
How they move on from this latest change will have a key impact on their plan of attack to return to winning ways and take the fight to Red Bull.
READ MORE: 'It hurts when you are losing' – Horner says Wolff and Mercedes will be 'plotting' to topple Red Bull in 2024