Feature
BUXTON: Grosjean's ordeal ensures he'll leave the paddock feeling the love – and that's what he deserves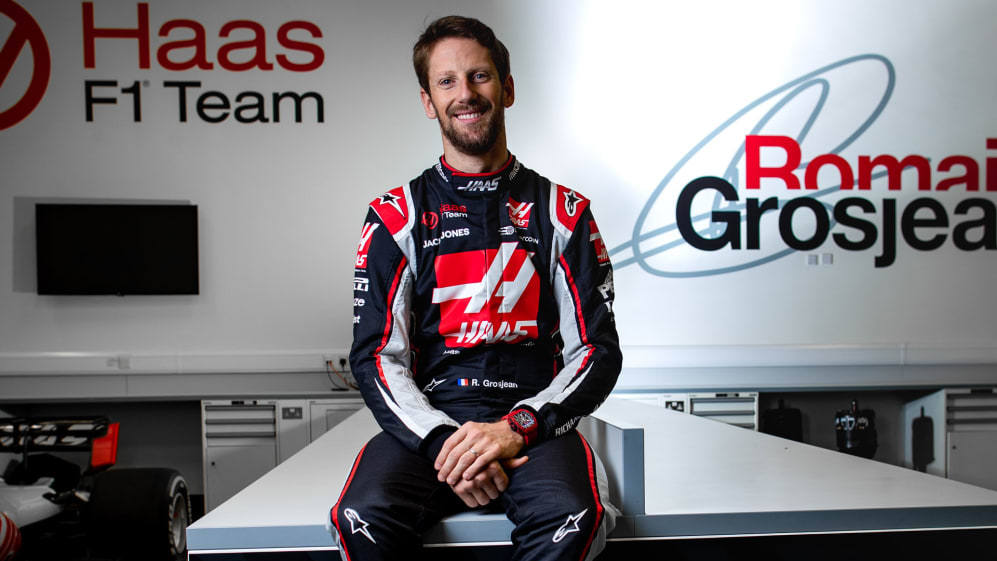 The outpouring of emotion for Romain Grosjean and his saviours in the days since the terrifying accident which befell him on the opening lap of the Bahrain Grand Prix have created a wave of positive stories for the sport, its racers and its heroes behind the scenes. That it could all have been so different is, of course, lost on nobody. Even the drivers themselves, who so rarely talk candidly of mortality, have been open in their recognition that their initial instincts, as those for so many of us, were to fear the worst.
In the days following the accident, and as Romain bravely recounted those terrifying 28 seconds, he spoke often of a new appreciation of his good fortune, of recognising the small wins as being full of meaning and simply of loving life.
READ MORE: Grosjean speaks on how he escaped fiery crash, his secret injury, whether he'll race again – and more
I'd been struck this season by how much Romain's outlook on life had changed as a result of lockdown and spending more time at home. While his passion for racing remained undimmed, there was an acceptance in him that if his Formula 1 journey was to come to an end then it really wouldn't be the end of the world. Spending more time at home had become a priority. In the days that have passed since Sunday, the more I can't help but feel they will become his sole focus.
But at the same time as the Frenchman was counting his blessings and reappraising his lot in life, so a social media community which had picked Romain as its regular punchbag, was having a period of its own awakening and enlightenment.
READ MORE: Grosjean announces he will miss Abu Dhabi GP to focus on recovery, bringing Haas career to a close
Rarely, in a sphere of such easy vitriol and faceless abuse, has a driver met with such universal adoration as did Grosjean in the minutes, hours and days after his accident. His Instagram video message from his hospital bed on Sunday night received a total of over 10 million views between his own and F1's official pages. Each follow up ramped up the likes, every message left by fans and racing rivals were those of relief, love and positive affirmation.
How different to the torrent of cruelty Romain has been forced to endure in recent years. Despite being the most successful racer on the grid never to have run with a title-challenging team, with 10 podiums to his name, certain sections of the racing fanbase seemed to have decided he had more value as a meme than as a racer worthy of respect.
READ MORE: 'I'm their hero' – Romain Grosjean on how fatherhood changed his outlook
Romain has always been a mindful and emotional guy. He's one of few drivers to admit to his use for some time now of a sports psychologist, and to speak openly and freely about his struggles with mental health.
It's something I'd discussed with him over lockdown on F1's Instagram account.
"I've been through different phases," he explained. "Sometimes I was watching [social media comments] and it was just painful. "So I stopped watching, and, you know what? I got to a point and I was like: 'I know exactly what I'm doing, I know what I've been achieving in Formula 1, I know what I've been achieving in my life' – and if those guys decide that they will be harsh on me, I can reply in a funny way."
His ability to bat away the comments proved difficult though, and by the time we arrived in Austria for the start of the truncated season, it was still playing on his mind.
"It's never nice to read, a lot of people are assuming things that are not correct," he told the press.
READ MORE: 'I know what I've achieved in F1' – Grosjean hits out at internet trolls
"When you get into a rhythm where people like to abuse you with something and it just keeps going. But I guess it's freedom of talking. I just want to give them a thumbs up, or maybe another [finger].
"They've got no idea what we're living through, they've got no idea what our body goes through or our career, how tiring it is, how much it takes on the family and so on, that we are away so much on the road. They just like to abuse you because it's easy and it's free. They can keep going for it, I don't mind. Thanks for the ones that support me. I think there are maybe more people who support me than those that hate me."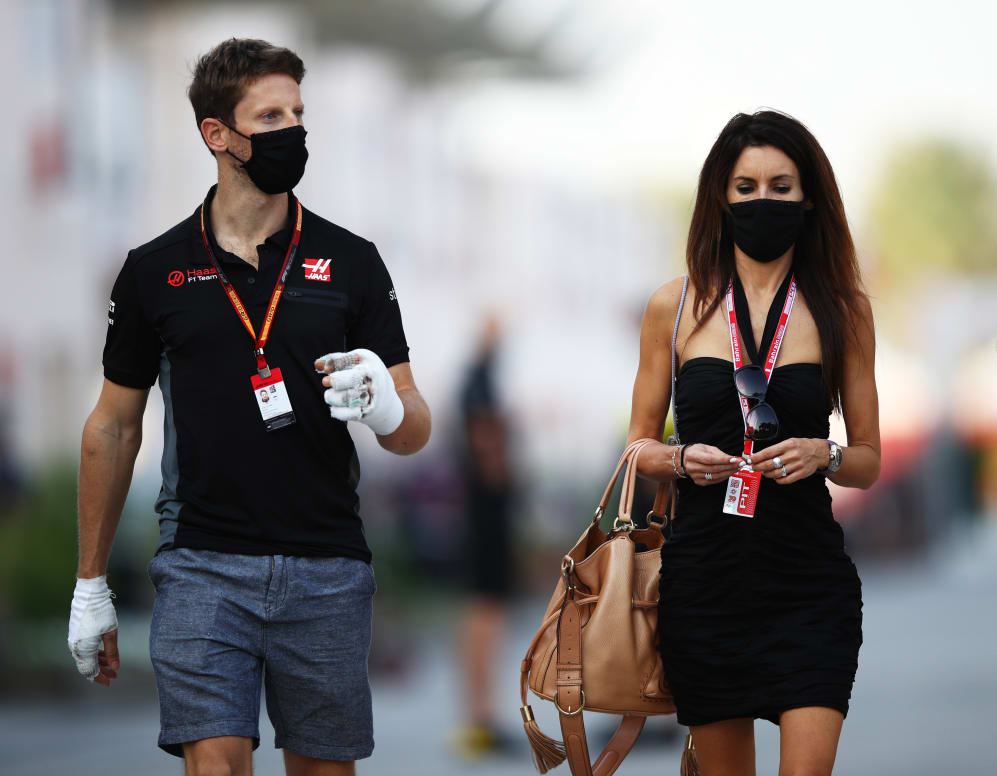 There certainly are now.
There is perhaps no clearer an example of the grace and humour with which he has confronted both the negativity of recent years and the accident which could so easily have taken his life, than the change he made this week to an Instagram bio which now reads: "Haters and fire resistant".
WATCH: 'Thank you for saving my life' – Emotional Grosjean meets his Bahrain GP crash rescuers
Perhaps its simply telling of the fickle nature of social media and the reason we all repeat the mantra to "never read the comments," that opinion could swing so quickly from derision to admiration. But in a weird way, Romain's accident could be one of the most positive things to happen to his Formula 1 career.
Up to last weekend, Romain Grosjean looked set to leave this paddock as the frustrating and frustrated enigma who, despite a similar pre F1 pedigree to Lewis Hamilton, outscoring Sebastian Vettel in the second half of that astonishing 2013 season, launching himself to the podium time and again and turning the competitive tide of the new teams with his incredible opening run at Haas, had seen the flaws and mistakes he all too frequently made become the tag which was hung from his increasingly bowed head.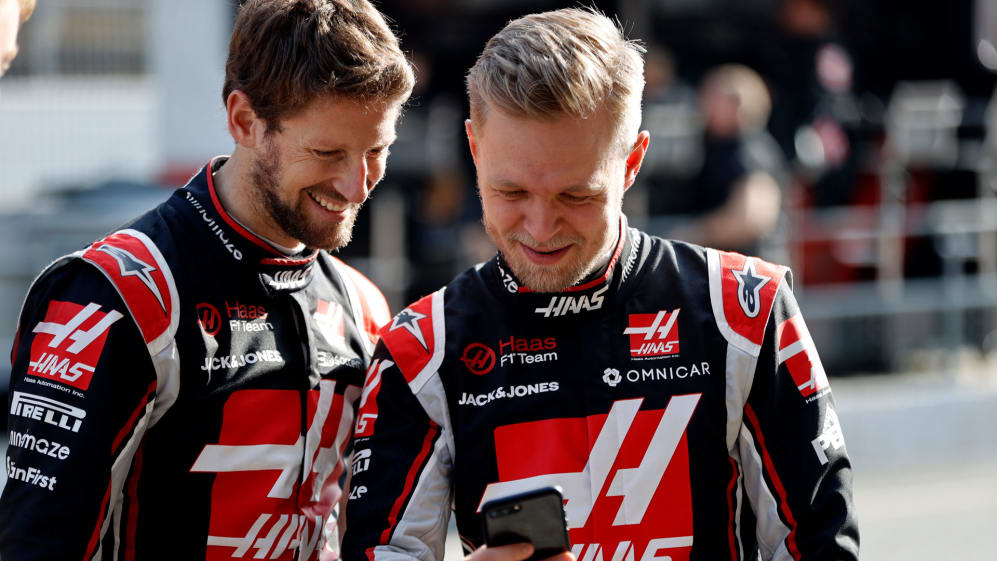 Romain Grosjean may never get to hug his team in parc ferme after an F1 victory, but that will pale into insignificance in comparison to the warmth of the embrace he felt with his wife this week. He may never taste victory champagne atop on F1 podium, yet no sweeter thing will ever have passed his lips than the cake made for him by his children and delivered in Marion's suitcase.
Romain Grosjean will never now win a Grand Prix, but he will leave this paddock having, quite literally, put his hands into the fire to grasp a second chance at life.
READ MORE: Marion Grosjean praises 'superhero' husband, thanks rescuers and pays tribute to Bianchi family
Having announced he would not race in Abu Dhabi, he left the Bahrain paddock immersed in love and respect, appreciated by a fanbase which had at one time pilloried him. He walked away surrounded by the love shield of his family, with his head held high and, finally, held in the esteemed regard he never deserved to lose.
Every bit the phoenix from the flames.