Feature
BUXTON: Why Giovinazzi deserved his contract extension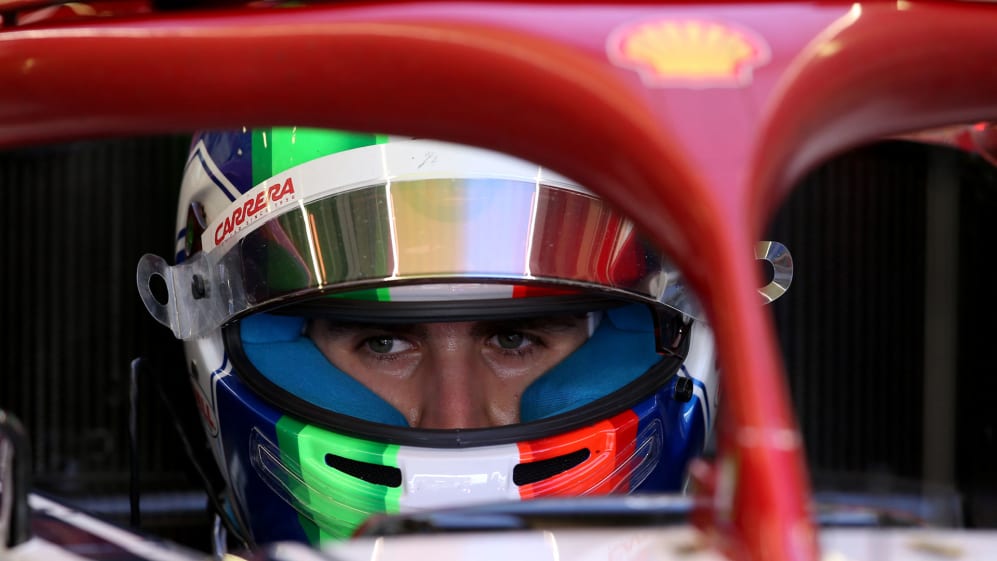 Antonio Giovinazzi will return to Formula 1 for a second full season with Alfa Romeo in 2020. And, says Will Buxton, he's worthy of another chance to prove his worth…
To say that Antonio Giovinazzi had a tough start to his Formula 1 career would be an understatement. His practice run-outs for Haas were littered with mistakes and crashes. So frequent were his errors, some questioned whether the step up was too much for him. Sublime in junior formulae, there was little doubting his pedigree, but at the wheel of Formula 1 machinery he often appeared about half a second behind the car, reacting just a touch too late to catch the all too inevitable step over the limit. He appeared all arms and elbows. And not in a good way.
READ MORE: Giovinazzi retained by Alfa Romeo for 2020
His call up for Sauber at the start of the 2017 season saw a promising debut in Australia after a last-minute substitution for the injured Pascal Wehrlein but, come China, all the good he'd done his reputation was shattered by those same, familiar shunts. Perhaps F1 really was a step too far.
Some then were surprised at his signing for 2019, but a year in the simulator back at Maranello had done wonders for the Ferrari junior's craft and standing within the Prancing Horse's corridors. Yet with Sauber having become Alfa Romeo, and Ferrari thus having a closer relationship, Gio's placement at the squad should have come as little great shock. Indeed, Kimi Raikkonen – never the most effusive of drivers – spoke in positive terms of the impact that the Italian had made on Ferrari's 2018 season, and how he was looking forward to teaming up with him on track.
It is fair to say that the first half of the 2019 season, from a results perspective at least, didn't come up to the standards the Italian or the team had expected. With a car at times capable of fighting at the higher reaches of the midfield battle, and Raikkonen having scored in five of the first eight races of the year, it took Giovinazzi until the ninth round to get out of the blocks – although it must be said he had more than the lion's share of mechanical misfortune.
READ MORE: POWER RANKINGS – Who's making their first top-10 appearance of the year post-COTA?
But to look simply at the stats would be to ignore the work going on behind the scenes, as the Italian's feel for the car and knowledge accrued in his time at Ferrari allowed him to work alongside Raikkonen in developing a baseline to both his and the Finn's liking and that would form the foundation of the team's strong start to the season.
While it is fair to say his points haul would look slightly better were it not for Alfa's penalty in Germany for irregularities over its race start clutch maps, that it stands at a seemingly paltry four to Raikkonen's 31 paints a disappointing picture. But again, to regard the statistics on their own is to ignore the wider context that, since the summer break, the Italian's form has improved substantially while the comparative performance of the car at his disposal has tailed off as rival teams have made greater strides in the development race.
Antonio has, however, out-qualified his world champion team-mate in four of the past five races and is the only Alfa driver to have scored any points at all since the summer break. And while the mistakes are still there (his retirement in Spa a much-needed wake-up call at a critical juncture of the season) his craft has perhaps never been better.
Does it need work? Undoubtedly. For if we note that he has out-qualified Kimi repeatedly of late we must, by the same token, state that he has failed to finish ahead of him in the race on any one of those occasions when they've both seen the flag.
The foundations, however, are there. And Antonio Giovinazzi now has a second season in Formula 1 to prove that he has learned and developed in his rookie season and is ready to repay the trust shown by Alfa Romeo and, crucially, Ferrari in his sophomore year. Alfa's F1 boss Fred Vasseur would likely have been interested in running Nico Hulkenberg in 2020, so strong is the duo's bond after the success they created together in junior formulae. But it's the Italian who has got the nod – and that should do wonders for his confidence.
What though, of the looming presence of Mick Schumacher in the Ferrari Academy? The German F2 racer has already tested for Alfa, and his name and benefactor alone mark his ascent to Formula 1 as a nigh-on certainty should results go his way through 2020. His destination would, presumably, be Alfa Romeo.
Gio thus has a year to prove his worth once more. Kimi Raikkonen will be 41 by the end of 2020 when his current contract runs out. Will he stay on beyond that? Who knows? But with a rules revolution on the horizon for Formula 1 in 2021, Antonio Giovinazzi has 24 races to prove that he has what it takes to not only cement his long term future in the sport, but crucially to lead Alfa Romeo into F1's new era.
2019
Drivers' standings after the US GP
POSITION
POINTS

17

Romain

Grosjean

Haas F1 Team

8

18

Antonio

Giovinazzi

Alfa Romeo Racing

4

19

Robert

Kubica

Williams

1